"I was very honored and sort of surprised," Mattox said. "I didn't expect it, of course. I don't think people do, because abstracts" – what her win was for — "are not usually a number one."
"Expressions" is a showcase of regional talent in an eclectic mix of work from more than 90 artists. Winners were announced during an opening reception Friday. The show will be on display through July 16.
In open shows, it's usually the works of realism, such as still life and portraiture, that get the big wins, Mattox said.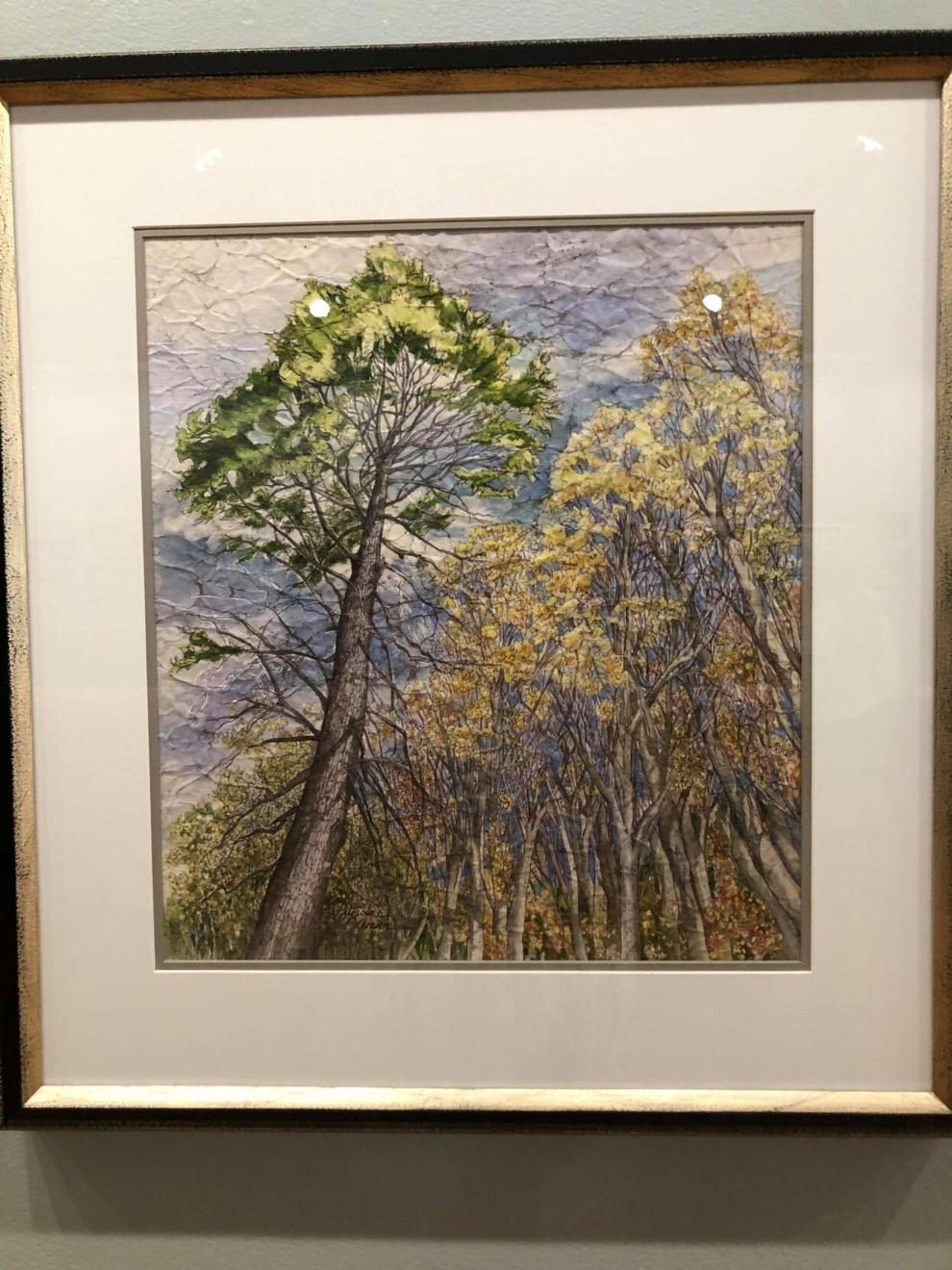 Painting "is an enjoyment," the Martinsville native and Lynchburg resident said.
At Martinsville High School, she was inspired by a "wonderful teacher and head of the art department," Prilly Blunt, she said.
"She was very encouraging to all students, in the sense of allowing us to explore and just expose us to different mediums and techniques," Mattox said. Blunt's creative students included Purnell Pettijohn, who has work on exhibit in this "Expressions," and the late Elizabeth Ford.
Mattox, a 1973 high school graduate, studied art at St. Mary's Junior College and was graduated from Virginia Commonwealth University, where her major was commercial art and her minor was art history.
The 1970s were a big time for abstract impressionism and iconography, with artists such as Andy Warhol, Wayne Thiebaud and Richard Diebenkorn, she said.
Her favorite painters are Georgia O'Keefe and Vincent Van Gogh, who "represents spontaneity of color and energy … the expressionists were the ones who really took the risk to do that.
"They basically took people out of a studio and put people into the plein air environment," where there's "an emotional reaction to seeing color and light, and you have to paint quickly to capture that."
She recently became a fan of Wolf Kahn, who "was considered one of the most successful in that genre, in large paintings," she said.
Using color purposefully, reinterpreted and expanded, makes an impact, she said.
In a large abstract, such as her 36-by-36-inch canvas that won "Expressions," "It's really powerful when you let it take up the big space," Mattox said.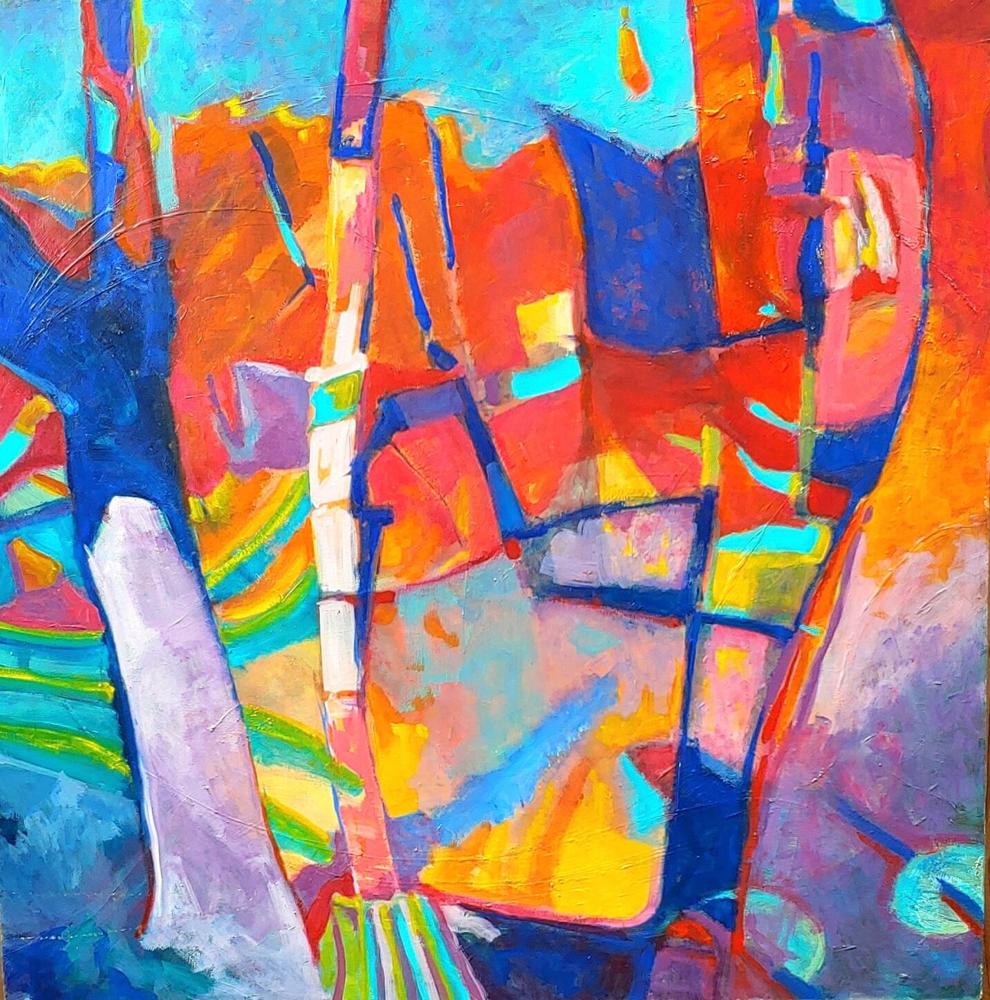 "My work is better 15 or 20 feet away, standing center, as opposed to" watercolor, a more delicate work which requires a closer proximity to take in.
She creates her oil paintings in about four layers, she said, then "glazes, scratching effects – basically allowing it to grow.
"I have four or five paintings going at all times. You have to allow them to rest, allow your mind to solve issues."
Mattox enters her works in many shows, especially in the region between Washington D.C. to Richmond to North Carolina, and has seen "Expressions" to be "one of the best run and organized shows I have been a part of," she said.
"You pay attention to when people are doing it right, and they do it right every year. … Piedmont Arts is the cultural center of Martinsville, and I'm very proud of that."