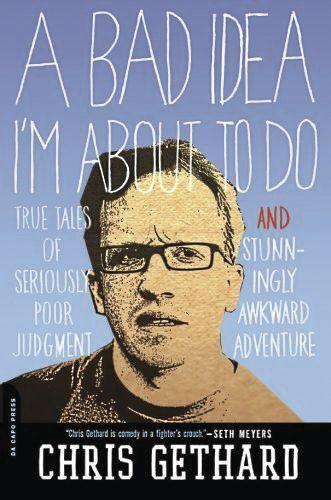 This is yet another memoir that doesn't take itself too seriously, seizing opportunities for humor outside of the main text, including a testimonial from the author's mother that reads, "Maybe you shouldn't tell me things like that."
Comedian Chris Gethard details his life growing up in New Jersey with a very loud family. Seems relatable enough, but then again, how many people can say they've secured a position as a goat-caretaker while aiming for an easy A in college?
Well, there's more where that came from. With chapters like "My Father Is Not the Kindly Mustachioed Man He Seems" and "My Lows at Lowes," readers can expect hilarious and zany stories that highlight the many unusual and painfully awkward situations Gethard has found himself in over the years.
Readers may cringe through some stories, which occasionally seem like a "bad idea" in the retelling, but ultimately, they'll be glad to have never experienced most of the wild and absurd action Gethard shares throughout his book.