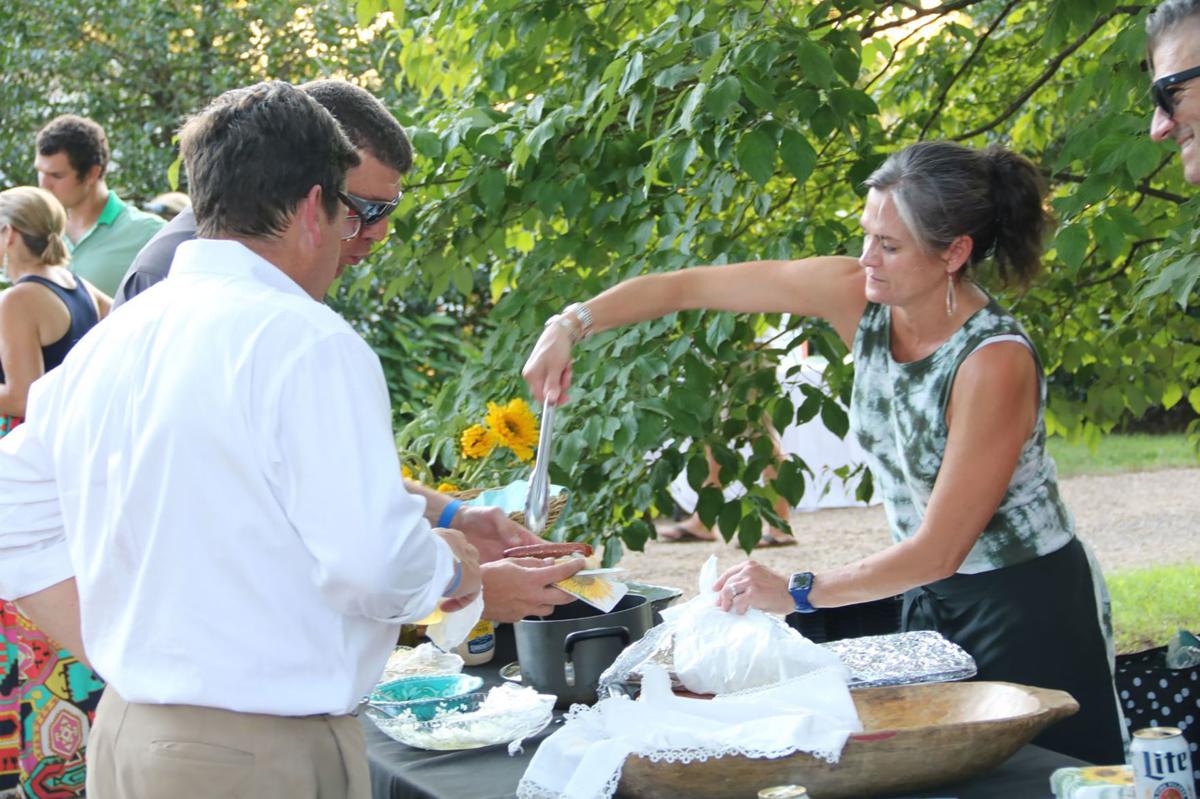 'Franks-Dranks' event back at Piedmont Arts
Piedmont Arts is resuming its Franks + Dranks event on July 9.
This is a cook out-themed summer party that was halted last year by the pandemic.
This event will be at 6 p.m. in the Gravely-Lester Art Garden, 207 Starling Ave. in Martinsville, and feature music, beer, wine and all the hot dogs and you can eat.
Food and lemonade will be free, but the bar will be cash. Attendees should bring a lawn chair or blanket for seating. No outside food or drinks will be allowed.
In case of rain, Franks + Dranks will be held at Piedmont Arts.
Tickets, $20 for adults and $5 for kids under 12, are on sale Piedmont Arts or at PiedmontArts.org.
More events at museum
At noon Tuesday Piedmont Arts will continue to celebrate its 60th anniversary with a luncheon to examine its history.
Speakers will include former Executive Director Toy Cobbe and Julie Ascough Work, granddaughter of Michael "Big Mike" and Purnell Schottland, whose heirs donated their former home to Piedmont Arts.
Single seats ($30) and table reservations (six seats for $180) are available at the museum and PiedmontArts.org.
And then on June 29 the annual Clyde Hooker Awards presentation will be at 5:30 p.m. Free is admission.
Rooster Walk sets reunion
Rooster Walk Reunion will be an intimate, limited-capacity festival Oct. 8-10 at Pop's Farm that will feature a full lineup of Rooster Walk festival alumni bands.
Promoters say that approximately 30 bands will perform on five to provide a variety of music genres.
There also will be kids' activities, craft beer, food, arts and numerous outdoors opportunities.
Current Rooster Walk 2022 ticket-holders can transfer their tickets to Rooster Walk Reunion.
Music back at Harvester
Harvester Performance Center in Rocky Mount will resume live performances when the Blue Oyster Cult take the stage on Sept. 4, the first live show since March 2020. Todd Snider will follow on Sept. 8, Melissa Ethridge on Sept. 20 and Amy Grant on Sept. 22, as organizers have scheduled 11 shows before Thanksgiving.
"We're excited to open the doors and let in our fans and the music!" said Micah Davidson, director of operations at the Harvester, said in a release. "At the same time we were getting shows rescheduled and booking new acts, we were working to collect feedback and provide new and better experiences for our guests."
Along with the reopening comes a redesigned website and new ticketing system. The new site boasts a modern, mobile-first design, better performance, and more opportunities to provide additional offers and options for guests. Davidson said customers who bought tickets on the old website will be emailed new links for downloading tickets and that all prior purchases will be honored.
To order tickets and get more information about shows, visit the redesigned Harvester website at harvester-music.com. For specific ticket questions, contact the box office at info@harvester-music.com or 540-484-8277.