The queen of locally made short movies that entertain while they showcase serious issues has a new film coming out in October: "Stolen Crowns," by Natalie Hodge.
The point of the 15-minute movie is "showcasing some of the challenges that people who experience domestic violence go through," Hodge said.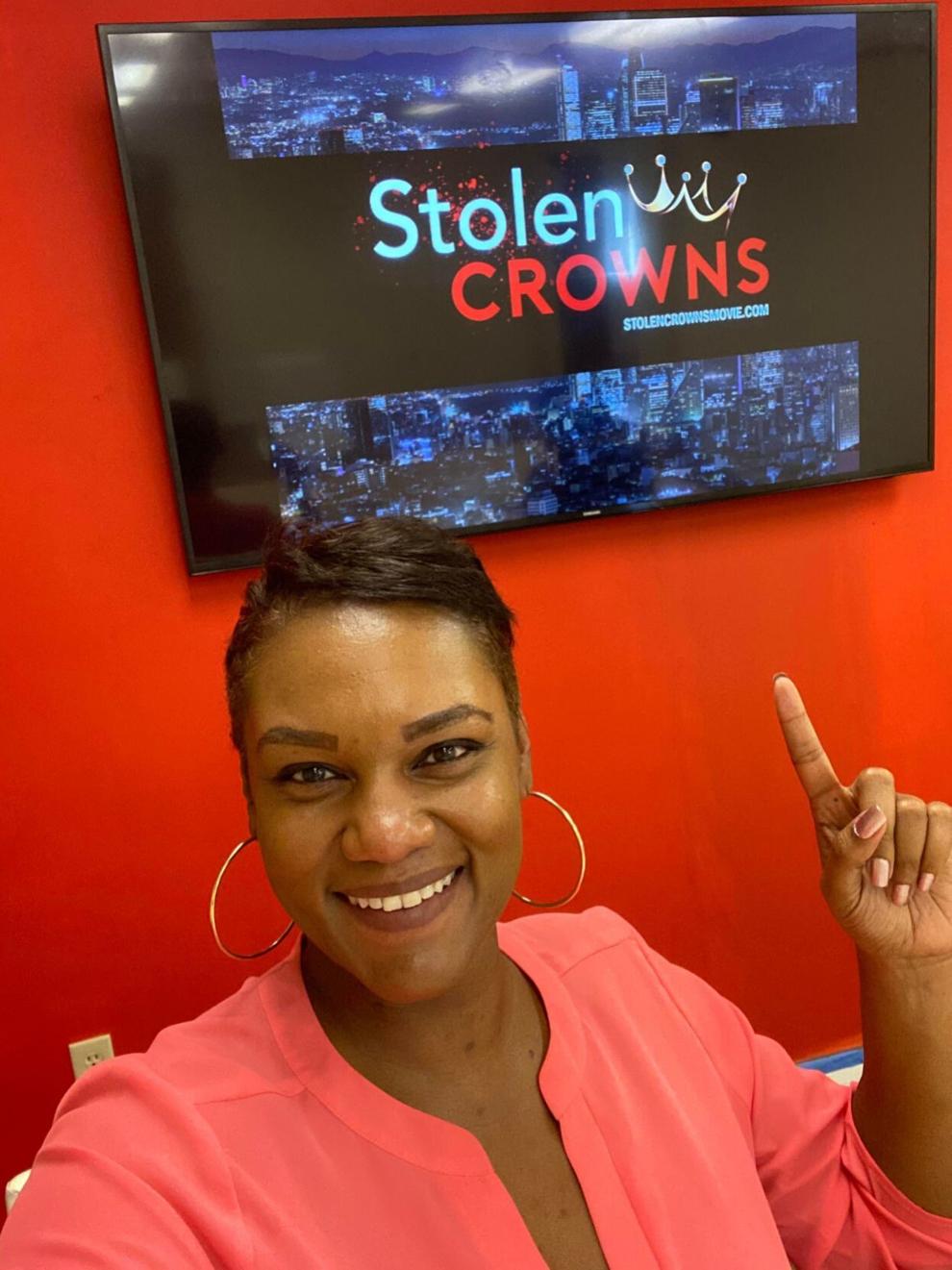 The film comes from a suggestion of Cherika Carter, who became its executive director. When she suggested the project last year, Carter was an outreach advocate for Southside Survivor Response Center.
Carter said she was inspired to make the proposal after having seeing Hodge's production of "Sell" last year. That film was about the challenges of trying to get back into life after incarceration.
Carter's suggestion was to use a film to show the problems women face with abuse, including financial abuse and the mental impact of abuse.
A big point of it is to overcome the "not-my-business" aspect, she said: When people see signs of abuse, they often look away when, instead, they should be helping.
A couple of months after Carter pitched the idea, around mid-February, Hodge had the first draft of the script written.
"People present to me all the time," Hodge said, but "they expect me to do the heavy lifting." Carter, on the other hand, had shown her willingness to be part of the process.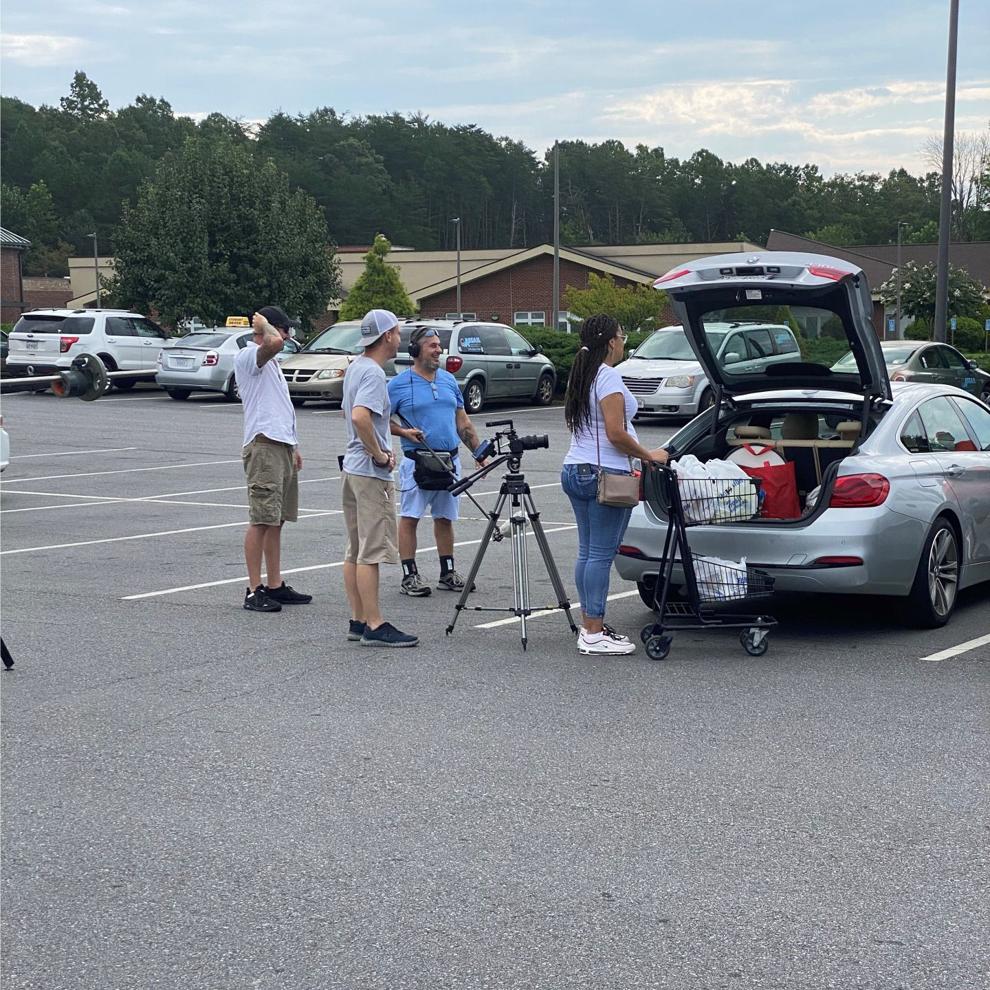 Plus, Hodge had seen the effects of an abusive relationship from someone she knew in college. "It has an impact on you when someone that you love has that experience," she said, and she viewed the proposed film as "an opportunity for me to speak to that."
She wrote the script "according to the resources in the community" that would make production smooth, she said. She waved around her, indicating the uptown coworking and event space TAD Space, run by Hasan Davis and Wayne Draper: "We were so grateful to have this space" to work out of at no cost.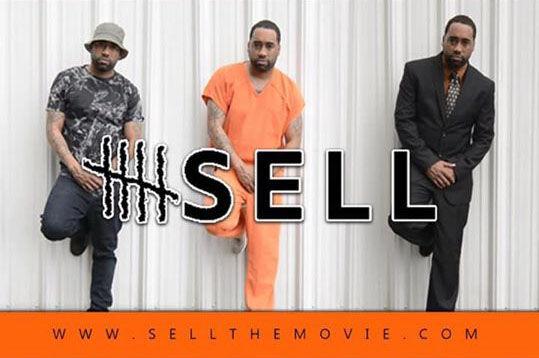 Mervyn and Virginia King also welcomed them to use areas of Jefferson Plaza, she added, and "Crystal Hairston, who is very passionate about these issues, allowed us to use her home" in Martinsville and even brought food to the crew while they were filming there.
Andre "Smoov" Benton, who played a character for whom people rooted in "Sell," has a very different type of role in "Stolen Crowns."
Hodge invited him to be in "Stolen Crowns," and "I was all for it," he said. "I like the diversity of the characters" he has played, and acting "is something I can see myself pursuing."
Although his character, James Dalton, portrays characteristics that Benton himself rejects, "the people that know me know who I am as a person."
Hodge said of James Dalton, "This is so very different" that the character Benton portrayed in "Sell," "but he was so good there was no way for him to not be in the role."
When Brienna Hairston, who portrays James' wife, Kelly Dalton, saw the casting call for "Stolen Crowns," she said she sent a message to Benton asking if being part of a film "was worth it," and he responded with a resounding yes.
As she learned about her character, "I said, 'Wow. This is me," Hairston said. The theme "was very personal to me. That just got me a little more excited" to participate.
Acting wasn't as hard as she had assumed, because she has worked with kids for so long that "I feel like I'm always acting." Plus, "acting runs in the family. I've never done it outside church," but it all fell into place.
Filming was done in two consecutive days at the end of August.
Just like with "Sell," Benton said, the experience really "felt like we were on a movie scene," with the lighting and the blocking. However, Hodge didn't make the actors or crew feel pressured.
"We had a lot of fun, but we took it seriously," Hairston said.
Hodge's upbeat energy "made a dark situation very easy" to deal with, Carter said.
It ended up being "a very exciting experience," Hairston said, adding that she's done so much for others that it was a treat to do something simply for her own enjoyment.
The title of the movie represents crowns in a literal way, as well as figuratively, as in dignity and voice being stolen, Hodge said.
Other actors are Courtney Martin as Danielle Wilson; Chase Young as Bryan Simmons; Elizabeth Martin as Stephanie Green; Breyonna Campbell as Joy Hopkins; Jailyn Draper as Julia Richards; Lawson Koeppel as Mr. Masgrove; and Audrey Nappier as Corrina Simmons.
Members of the crew are Chase Nappier, director; David Richards, director of photography; George Daniels, lighting and sound; Ariel Johnson, associate producer; Romelo "Melo" Morrison, production assistant; Kiana Redd, creative assistant and Anthonette M. Martin, makeup artist.
Carter's role has included getting sponsors for the film. They have included R.A.C.E. Clothing, Caring Hearts LLC, Blessed Life Clothing, TAD Space, Pretty Little Lashes, Crystal Hairston, Mervyn and Virginia King and Davis.
She is involved with other types of communication for the project, and she created a journal unique to it. The journal, called "Guided Journal: Stolen Crowns," has activities, games and detailed coloring designs as well as pages to write, with topic suggestions. It can be purchased via Amazon.com or from her.
The film's first showing will be at 8 p.m. Oct. 22, shown along with "Sell" in drive-in movie style at Patrick Henry Community College. Because that event will be limited to 50 cars, tickets must be purchased in advance.
Omn October is Domestic Violence Month, Hodge said, and those interested to sponsor screenings of the film should contact her at natalieunlimited@gmail.com.
Holly Kozelsky is a writer for the Martinsville Bulletin; contact her at 276-638-8801 ext. 243.