A Fieldale native's song has taken her around the world, but she's been appreciating her hometown since she has been back for the pandemic.
"I've been kind of international, a nomad," said Sabreen Staples, who now is back in her apartment on family land in the Rock Run community, which is along The Great Road in the Rangeley and Fieldale area.
Staples' roots run deep in Henry County. She is the great-granddaughter of Raymond and Caroline Staples of Rock Run.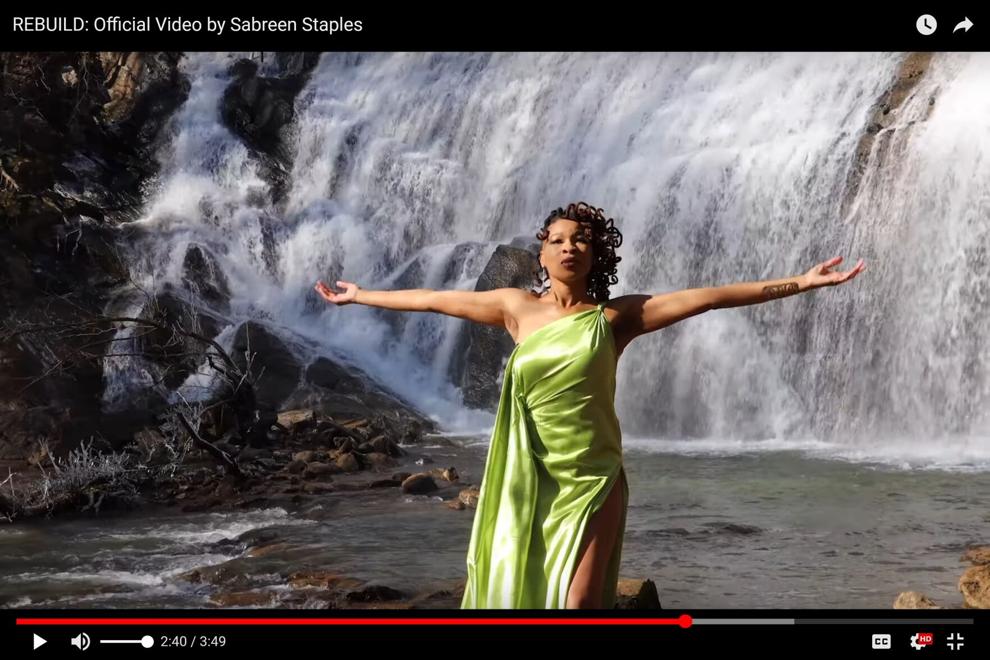 "My great-grandfather was a pillar" of that community, she said. He started a corner store and bus service that brought people to Martinsville to work. That old store now is Staples Home Daycare. New Bethel Christian Church has a scholarship in his name.
Her grandparents, Barbara Jean Staples of Fieldale and the late Raymond Staples Jr., had 11 children; their daughter Thebra Shabazz, wife of James Shabazz, is her mother. Her father and stepmother are Leonard and Nancy Penn of Martinsville. Her sisters are Ruqayyah Shabazz Smith, Shahidah Abdullah and the late Sakeenah Abdullah.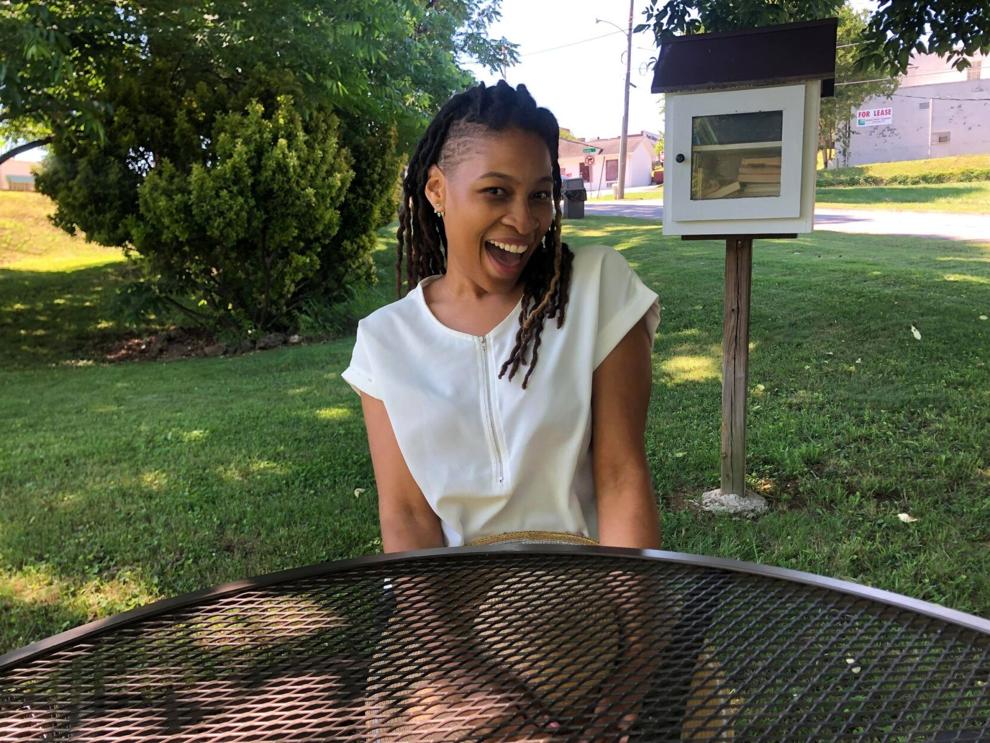 Her sister Sakeenah, 36, fell ill around that time she returned last year, Staple said, dealing with diabetes and being on dialysis.
"We had no idea" she was that bad off, said Staples. Her sister died in November. "I was very proud to be in the position to take care of her" during those difficult times, she said.
The pandemic "bringing me back to Henry County helped me to see our family legacy," she said. "I would love to see a music, arts and science facility on our land."
It would "expand my family's legacy" of what her grandparents brought to Henry County, she said. She hopes such as center would "speak to the youth in the community," inspiring them to learn and grow. "They're not dreaming. … I have the land and the plans. I just need the means" to make it happen.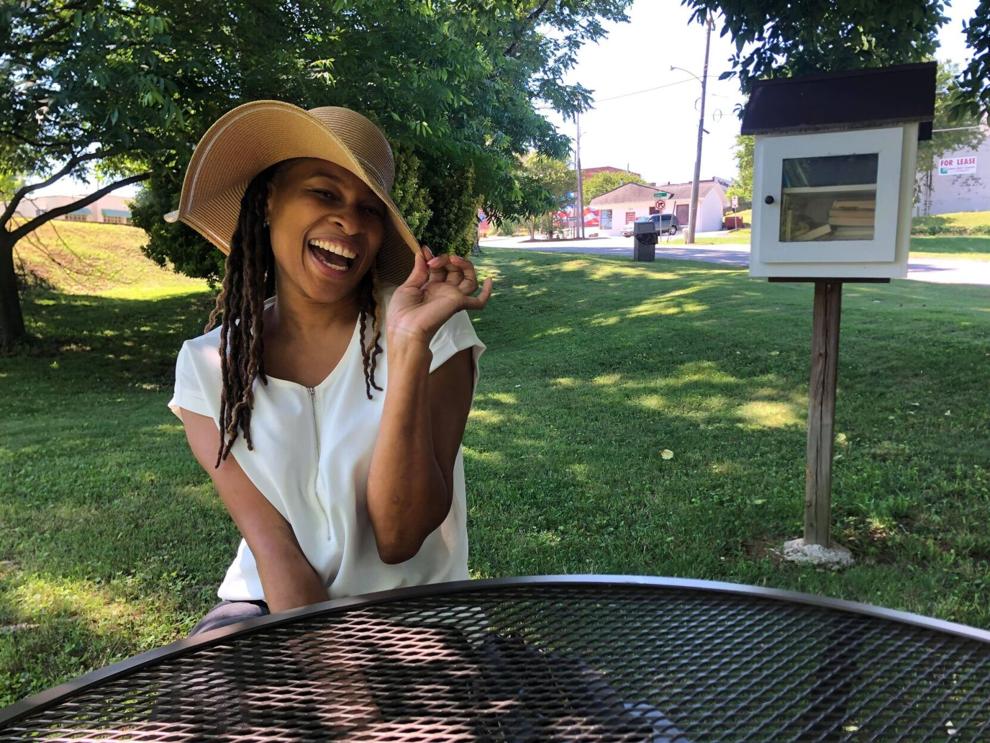 Staples is a graduate of Berklee College of Music in Boston, the city where her music career began. Someone saw her sing in an off-Broadway play, "Mama, I Want to Sing," and connected her with more opportunities, she said.
In 2004 she sang the national anthem at the Democratic Convention when Barack Obama gave his first speech about running for president. She has sung seven times at Boston Red Sox games.
"I was just excited to be part of it," she said. She also sang for a Boston cover band, GB (General Band), before singing with the Harlem Gospel Singers.
"That got me to Lebanon" in 2009 – first, singing with the group, but then invited to stay on her own.
Her daughter Kamari Thwaites, who just graduated high school in California, lived with her for a year in the Middle East. When her son, Jayvyn Thwaites, now 11, came along, she had returned to Henry County to live but found the pace of life too slow, she said.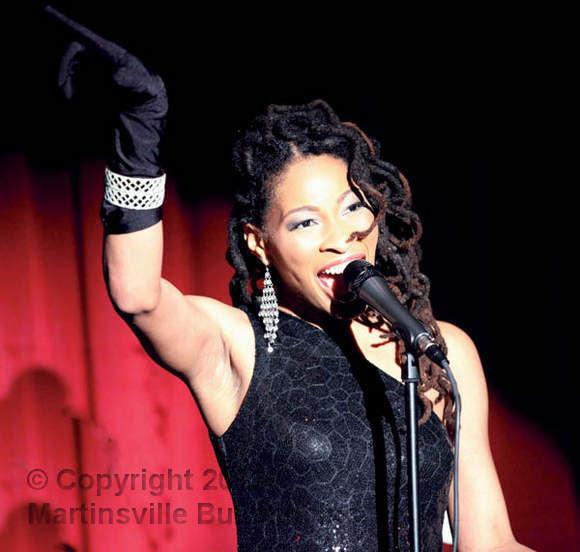 While back in Henry County, she performed in a Broadway revue for TheatreWorks in 2010. She last sang locally in 2012, at a concert at Albert Harris Elementary School for the Martinsville Alumnae Chapter of Delta Sigma Theta.
Then Staples was off to Dubai to live and perform, then to California. The next destination was Lebanon, where she stayed a few years.
She also has lived in Hong Kong and Monaco and traveled to Jordan, Syria and Greece. It's only sometimes back in the U.S. that she feels culture shock, she said – "except for nature," which provides tranquility.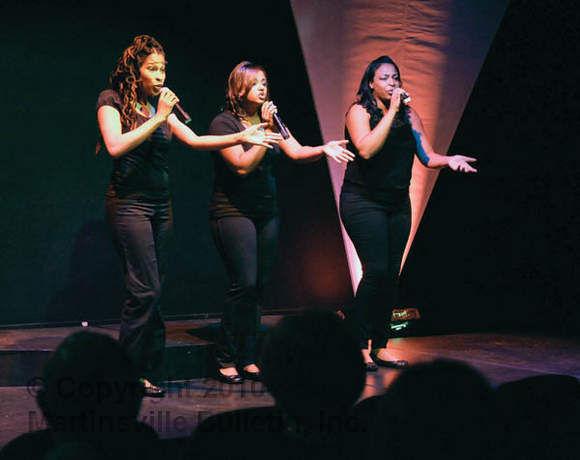 "The way I adapt" to living in so many varied places " is being open-minded. From living amongst other cultures you experience that your humanness is more alike that different.
"Music is universal. Doing music, you have the ability to bring people together," she said.
When she was living in Henry County before, "I was just cocky" back then, she said. "I didn't care about anything or anyone."
This time around, she has appreciated the connections of the MHC community, and appreciating her family's legacy, she said.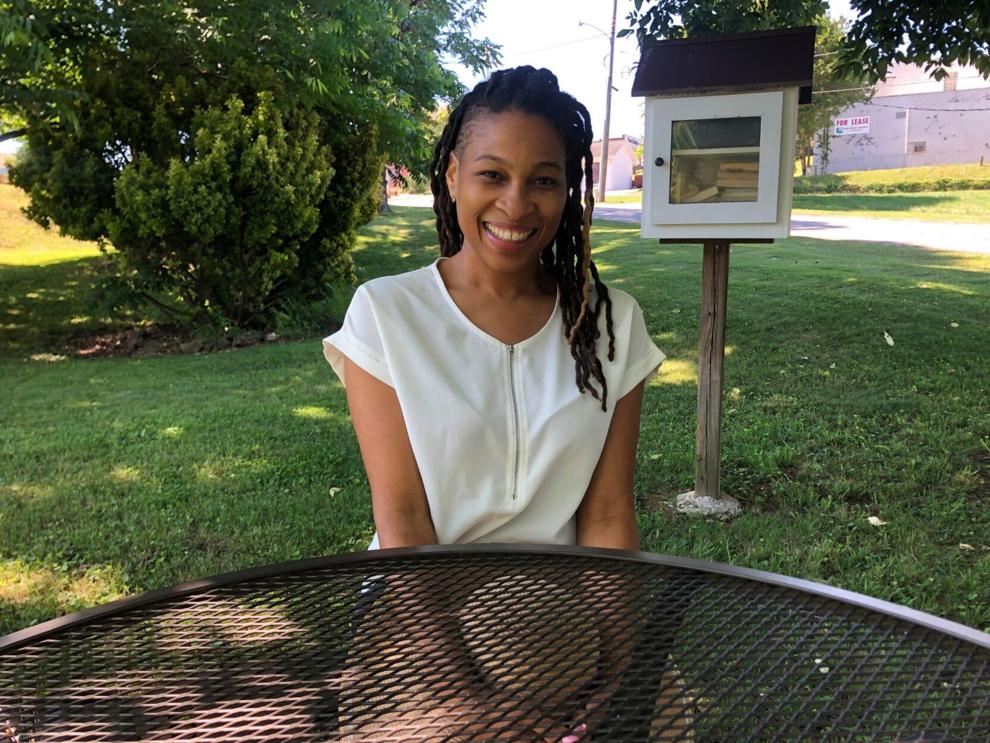 She also has been invited perform the song at World Peace Mission, a movement in Hong Kong started by Sylvester See in response to the protests, she said.
Writing the song was her reaction to an explosion in Lebanon connected with a revolution, but the message of the song also goes out to "all that was happening" elsewhere at the same time, including the deaths of George Floyd and Ahmaud Arbery, SARS (Special Anti-Robbery Squad, a police force with a long record of abuses) in Nigeria and the devastation of the pandemic.
It also addresses "some of the things I experienced in Hong Kong," where she was living during the riots at the transition of power from Great Britain to China, in 2019.
Her first experience with the protests in Hong Kong were when she was at a train stop near her hotel, coming back from a major mall in the financial district. "All I smell is tear gas," she said, and people all around were running — "not the kind of running of fear," but of a fiercer emotion.
"The protesters were destroying the train station," including breaking security cameras with long sticks, she said.
She was in Hong Kong for seven months, and asked her to stay on an additional 3 months, "but I got a better offer" and moved on from there, she said —- a good thing, too, because she left right after the first cases of COVID-19 – in Wuhan, China, just 45 minutes away from where she had been living.
She sang some lines from the song: "When you're staring at destruction and feeling all the pain, but anything that becomes empty can feel that way again. Rebuild, rebuild, rebuild – no, you won't be defeated."
Kenny Keen produced the video for "Rebuild" locally – though you may be hard-pressed to name the locations where it was filmed. They include Jack Dalton Park, a deserted train off Main Street in Ridgeway and a spectacular waterfall off Eggleston Road.
Back home
Staples said she has looked into having a concert in Martinsville, a sort of "orchestra meets pop," but by this point there isn't enough time to plan it out.
"I want to do it right, on a Rooster Walk level," said Staples, who was inspired by the recent Moe.morial music festival at Pop's Farm.
At least now, after her year getting involved in her home communities, "I know the people to talk to go get the ball rolling" – perhaps by fall of next year.
She is scheduled to leave for Japan at the end of August.
"Gosh, I cannot wait. I am not lying," she said. "It's been a year since I've been on the stage."