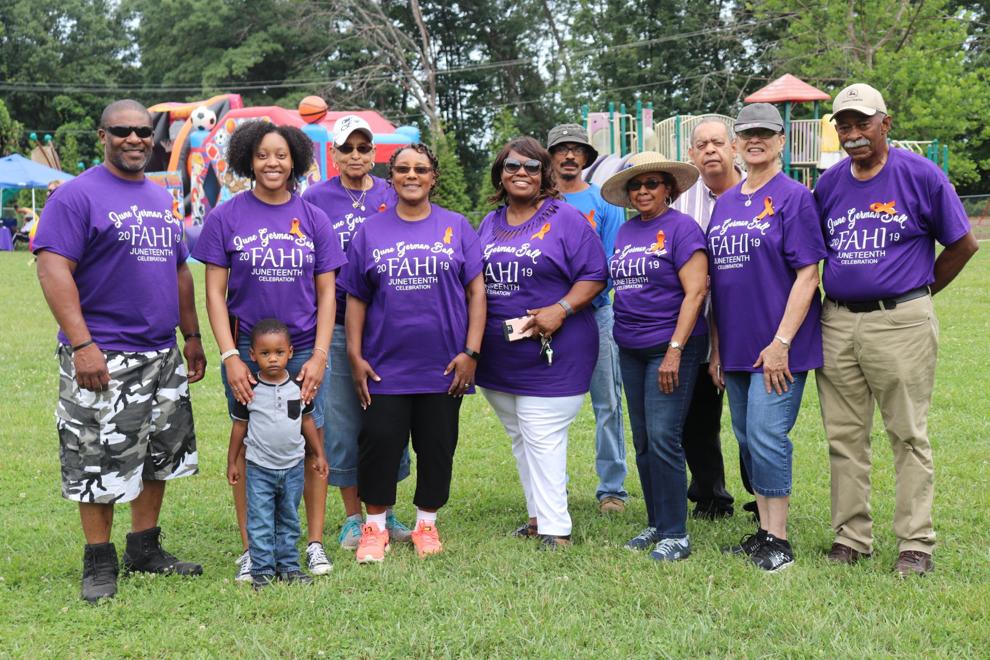 Today usually is a day filled with music, food, laughter, fun and togetherness. But this year in Martinsville and the surrounding area, things will look different for Juneteenth.
Celebrating the proclamation of the end of slavery in Galveston, Texas, on June 19, 1865, this day also known as Jubilee Day and Freedom Day coincidentally has fallen on the same weekend as a large gathering in Martinsville called the June German Ball.
Held along the city's historic Fayette Street, that celebration has commemorated the area's history while giving guests an opportunity to relive and learn about historically significant events.
The June German Ball began in 1938 as a way to celebrate the culturally rich African-American community in Martinsville but was disbanded after approximately three decades. There was a resurgence several years ago, and the June German Ball most recently took place at Albert Harris Elementary School, only steps away from Fayette Street.
Because of COVID-19, the June German Ball will not take place this year, but that didn't stop the city and Henry County from shutting down their offices today to commemorate Juneteenth, which earlier this week Gov. Ralph Northam declared a state holiday.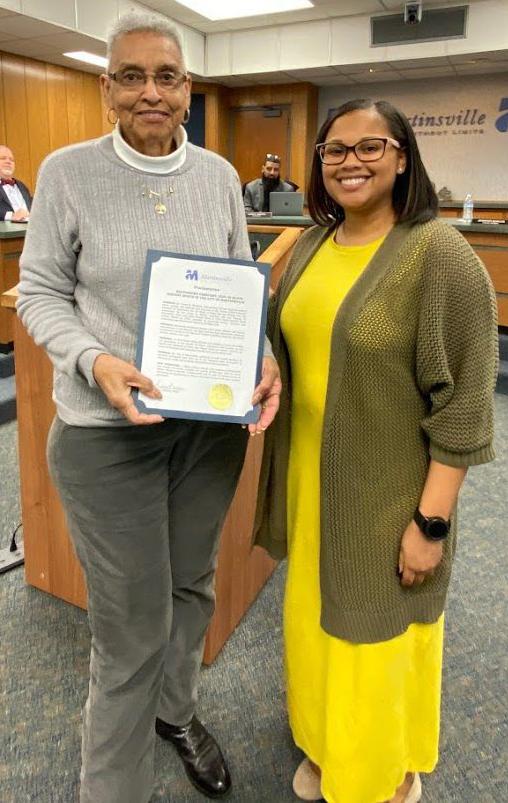 "The city previously did not celebrate Juneteenth. This city typically observes holidays in conjunction with the governor," Martinsville City Council member Jennifer Bowles said. 
The city's and the county's announcements close administrative offices and gives employees a holiday. Some positions, such as essential and public safety personnel, the city's refuse collection service and courts and their clerk's offices will operate as usual.
Bowles, who in 2015, at 25, became the youngest person and first African-American woman elected to the City Council, said that she didn't grow up celebrating the holiday.
"I was unaware of Juneteenth until I was in college," Bowles said. "This is shocking, as I was taught all slaves were freed by the Emancipation Proclamation.
"Black history is American history. It is important to be inclusive of all aspects of history and bring awareness."
Joyce Staples, secretary of the board at the Fayette Area Historical Initiative, which helps to host the June German Ball, said she came face to face with the holiday by surprise approximately 20 years ago.
"I did not learn it in school. I learned it on my own," Staples said. "I didn't teach it to my children because I didn't know. And that's the thing – many, many things are not taught in school. People have to take it upon themselves to learn about it once they get a spark."
'Mark of our freedom'

Like Bowles, Staples said she learned in school that the Emancipation Proclamation freed the slaves. Reading and studying about June 19 gave her a whole new perspective on a sometimes-overlooked piece of history, which she decided to honor in her home.
When Gov. Northam declared Juneteenth a state holiday, Staples said she was excited.
"We've been celebrating for years, quietly perhaps. But it's important now just because of the national recognition that's been given to the Black Lives Matter movement, you know, based on all of these terrible things that have been happening," Staples said. "It's important now, just for everybody to recognize the importance of Juneteenth.
"I mean, July 4 is important to our nation's history, but Juneteenth is more relevant to us [African-Americans] because it is a true mark of our freedom."
'A sense of revival'
The statewide acknowledgement of June 19, as well as the city of Martinsville's and Henry County's decisions to honor the holiday, comes at a time of national racial unrest.
"Now it's just because we're trying to eradicate racism on all levels, we're celebrating louder. We want our voices to be heard, with the renewed pride of our race," Staples said. "African-Americans have made great strides and great contributions to this country, and I've always been proud.
"But now, it's a sense of renewal. It's a sense of, 'Wow, we are important.' 'Black Lives Matter.' 'We have made some major strides here in the United States.'"
How to celebrate
Although Bowles said learned about the holiday as a young adult and Staples encountered it two decades ago, many other Americans are hearing about Freedom Day for the first time 155 years later. Even the official Juneteenth website hosts testimonials from people who said they never had heard of the holiday before they stumbled across the site.
That leaves a question of how, exactly, to appropriately celebrate the day. Is it a day of remembrance, like Memorial Day? Should it have a fireworks celebration, like the Fourth of July? Maybe gifts should be given, like Christmas?
According to the holiday's official website, people celebrate in many different ways – and one doesn't take precedence over another.
Some communities host large gatherings. Some offices decorate their conference rooms. At home, many families join together over a traditional meal.
"People should celebrate Juneteenth as they see fit and what works best for their family." Bowles said. "I plan to celebrate Juneteenth as I would normally celebrate the Fourth of July. It is the day all black people were freed years after the Emancipation Proclamation.
"This could be a day of education about U.S. history. I personally believe all families who celebrate the Fourth of July should celebrate Juneteenth. We have dark parts in our history that must be acknowledged and understood if we truly are to be a great nation."
Different this year
Staples said she plans to celebrate differently this year. Normally, she would be celebrating with others at the June German Ball -- she promised it would return -- or heading down to Winston-Salem, N.C., for a big event.
But because of social distancing guidelines, Staples said she plans to stay at home but still dress up to enjoy the day. She and her daughter traveled to South Africa in the fall, where they purchased authentic cultural clothing that they planned to wear for Juneteenth.
And they plan to host a Facebook Live presentation in their special outfits while reading historical excerpts and delving into the importance of the holiday.
She suggested that people commemorate the day however they see fit -- at home or wherever.
"This is a perfect opportunity for families to really study and understand the significance of the Juneteenth holiday. They could do some research – everybody's sitting in front of the computer now. Families can Zoom," Staples said. "It's about educating ourselves and our families so that future generations will understand that sense of pride.
"Yes, we are in a pandemic and [a discussion of] racism, but in this time with family, we can utilize that time more effectively and learn about our history."