"I recently reduced the sugar in this recipe," shares Cathy Curtis, continuing education coordinator for culinary, hospitality and horticulture at Metropolitan Community College in Omaha, Nebraska. "It doesn't seem possible, but now I like it even more." During her stint as pastry chef at the now-shuttered Lot 2 Restaurant and Wine Bar in Omaha, this treat earned raves and nightly requests from customers for pints to take home.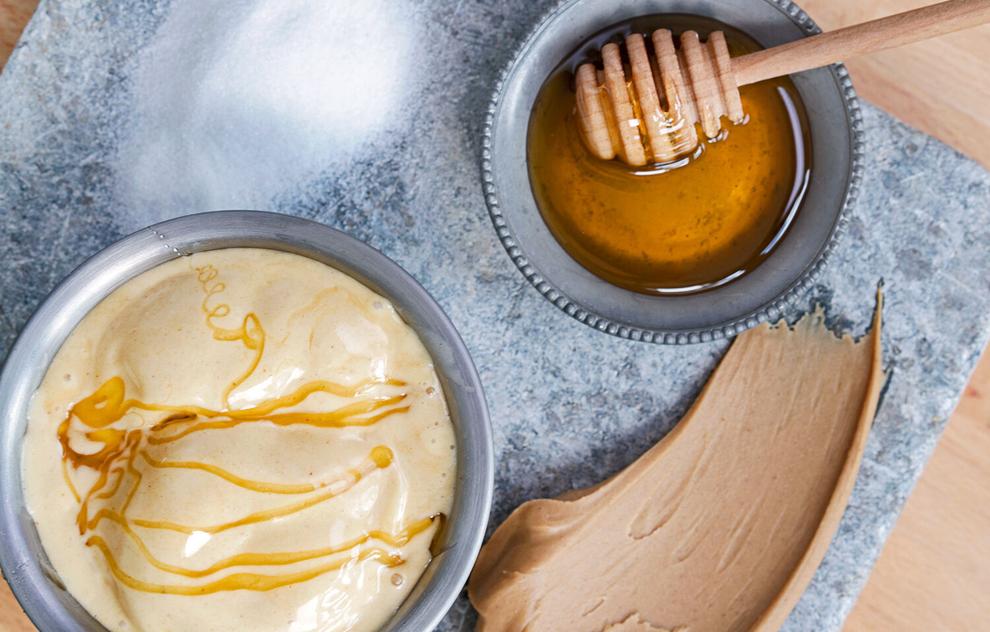 ---
Peanut Butter & Honey Ice Cream
18 oz heavy cream
5 oz granulated sugar
7 egg yolks
4 oz peanut butter
2 tsp vanilla extract
pinch kosher salt
4 oz honey, plus more to serve
Fill extra-large stainless steel bowl with ice water; place slightly smaller, empty stainless steel bowl over ice water; set aside. 
In heavy 4-quart saucepan, with whisk, stir cream, sugar and egg yolks until well combined. Heat over low heat until mixture reaches 180°F and mixture coats back of spoon, stirring slowly and constantly with whisk. Do not boil mixture. Immediately pour mixture through fine-mesh strainer into empty bowl set over ice water. With whisk, stir in peanut butter, vanilla and salt until well blended.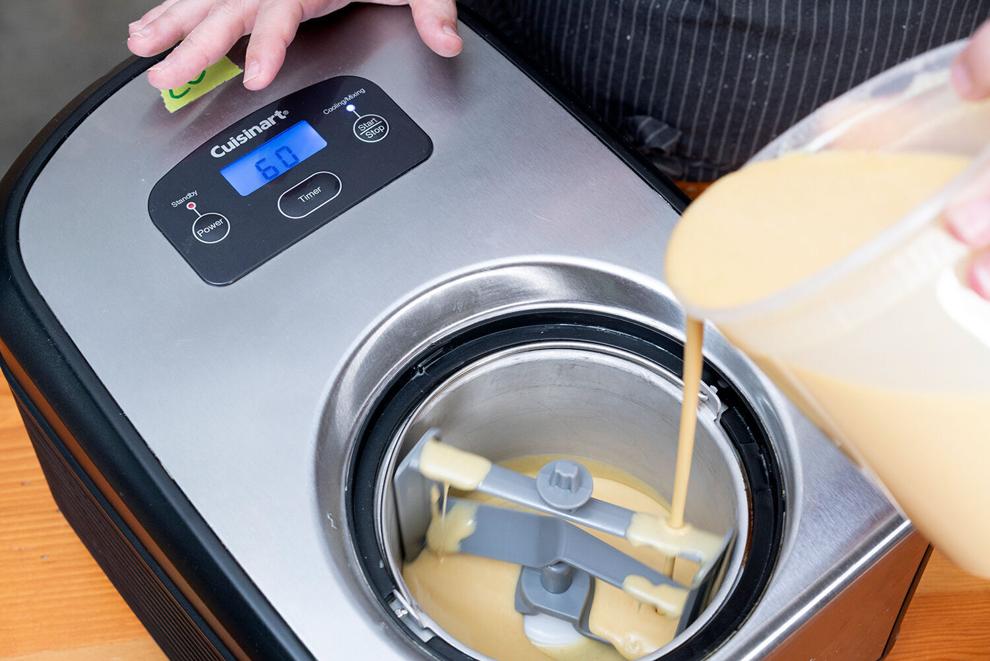 Cool mixture at room temperature, stirring occasionally. Remove bowl from ice water. Cover with plastic wrap and refrigerate overnight. Freeze mixture in ice-cream maker as manufacturer directs. Just before ice cream is done, drizzle in honey while it churns in order to leave "ribbons" of honey in ice cream; do not stir. If ice cream is too soft to serve immediately, transfer to bowl or airtight container; cover and freeze at least 30 minutes or until firm. Drizzle ice cream with more honey to serve.