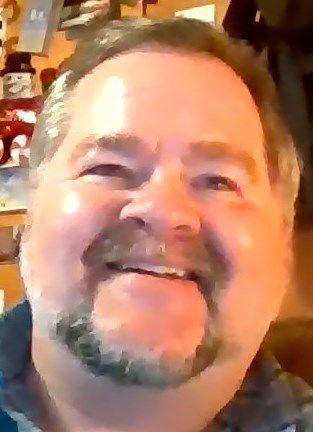 I was recently watching the news, and someone was interviewing a lady from Michigan who was lamenting the practice of mask-wearing during a pandemic. After all, she said, "We are in a fight for our freedom, and we are losing our freedoms."
As the close-downs began in March and April, President Trump said he was now a war-time president and that this was a war on an unseen enemy called the coronavirus. To that end, I am reminded of the book by Tom Brokaw called "The Greatest Generation," which focused on those who were factory workers like "Rosie the Riveter" and the men who went to war during WW II.
These people were called great because they gave up their freedoms to go to foreign countries to fight fascism and would-be dictators trying to rule the world.
But it wasn't just those on the battlefields who sacrificed. People had gas rations and could only buy so much gas at certain times of the month. They grew victory gardens to provide more of their own food, and they had metal drives to donate junk scraps of metal to be made into airplanes, tanks and munitions for the war effort.
In our struggle with an unseen but just as a deadly enemy, which is in our homeland, we have been asked to do three things: wash our hands frequently, wear a mask in public and social distance from other people.
As we rapidly approach a presidential election, I do not know why this has become a political issue when it is clearly a health and human safety issue. It is also unthinkable to see how we have gone from the greatest generation to the whiniest generation.
I have heard all the arguments. Masks don't work all the time anyway, some will say. How many of those who contracted COVID wore the mask only on their mouths, never changed it or washed it, or wore a bandana instead, which we now know is not very effective?
Some of us need to learn the nose is an essential part of the respiratory system too! If a mask even saves one life, wouldn't that be worth wearing it? And the mask in no way infringes on your freedom as an American. In fact, to take care and look out for one another in these United States sounds pretty patriotic to me.
Guess what? It is also Biblical.
In Philippians 2:3-5a Paul says, "Do nothing out of selfish ambition or empty pride, but in humility consider others more important than yourselves. Each of you should look not only to your own interests but also to the interests of others. Let this mind be in you which was also in Christ Jesus..."
When you refuse to wear a mask, throw big gatherings that endanger yourself and your loved ones and don't practice personal hygiene, you are really saying: I don't care about my neighbor.
You are being selfish, and, ultimately, as Paul says, you have an overwhelming sense of self and pride instead of having the mind of Christ, which always sought the good of others.
As 48 of the 50 states struggle with rising cases of COVID-19 and with warnings from health care professionals that we could start seeing more than 2,000 daily deaths in the next three months, it remains to be seen whether we can be as compassionate, as selfless, and as concerned as that greatest generation who fought an enemy they could see.
Having grown impatient, indulgent and affluent, fat both physically and materially, some of us have abandoned the values that generations before us embraced as everyday, common decency and thoughtfulness. We have become spoiled with our excesses and the enjoyment of them to the exclusion of all that really matters: the health, welfare and safety of our loved ones and our neighbors.
Jesus said in Matthew 7:12, "So in everything, do to others what you would have them do to you, for this sums up the Law and the Prophets." Apply that teaching to our current situation, and it is easier to see that I would not want to, unknowingly, breathe droplets on someone else and perhaps be asymptomatic and give them a virus that could kill them. Likewise, I would not want someone to do that to me or my loved ones.
We are not being asked to build tanks and make bullets. Epidemiologists, who know the most about the spread of this virus, are simply asking us to be respectful. Many cannot and will not do it. That's not a fight for personal freedom so much as an ignorance of what even the Lord desires our response to be to our fellow man.
It is such a small thing, but it speaks volumes about how you and I care for others or even if we care at all.
I have heard one estimate that if even 95% of adults would wear masks when they are out and about, our death rate could be cut by a projected 100,000 people.
As you tally up mortality rates for wartime, that is no small statistic. In fact, that is a position of strength and a sign of winning.
As the days grow darker again in this ongoing battle, whose side will you chose to be on. Will you be content to whine or will you help your community and your country try to win ?
James Pence is minister of Pleasant Grove Christian Church of Martinsville.
Be the first to know
Get local news delivered to your inbox!