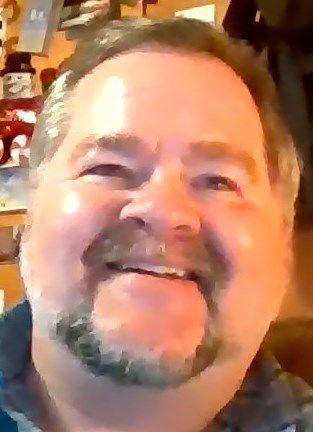 We all have a common foe. It is not just the novel coronavirus. It is not red states and blue states. It is not liberal philosophy countering conservative philosophy.
Our common foe is Satan, and his weapon is sin.
If Satan can get someone to follow him and to live in a life of sin, that person will live and die outside of the will of God. Fortunately, we have a great helper in the person of the Holy Spirit of Christ, who indwells each believer's life.
With his aide and knowing the word of God, we can overcome all the schemes of the "evil one."
The apostle Paul tells us in I Corinthians 10:13 that, "...no temptation has overtaken you except what is common to mankind. And God is faithful; he will not let you be tempted beyond what you can bear. But when you are tempted, he will also provide a way out so that you can endure it."
But have you ever thought about what happens when we don't take the way out and listen instead to our own thinking? We each have free will, and the choice of whether we will obey God or not.
Eventually, when we listen to the wrong prompting, our strength will fail, and we can, and often do, fall into the temptation and then the sin that follows it.
King David was just such an example of someone who was known by God but chose to go his own way instead of seeking the way out of his temptation.
King David is called a man after God's own heart, and yet, in the spring of the year, the time the Bible says kings went out and made war, he stayed in Jerusalem and from his balcony saw a naked Bathsheba bathing on her rooftop. The choices that followed led to adultery, murder, deception and a cover-up to hide the murder of her husband, Uriah.
I heard someone say David was in the wrong place at the wrong time, doing the wrong thing in the wrong way.
Ultimately the Lord demanded an accounting, and blood never left his household as he lost the baby born from the affair and later a grown son named Absalom. His actions also split the nation into two kingdoms during a bloody civil war.
Just as David was, we may think the company we keep, the places we go, the things we do are all harmless. And yet, after the fall into temptation, we are filled with much regret.
Thankfully this is not the end of David's story.
He repented of his sin and was used by God into a ripe old age. We have the assurance, too, that if we confess our sins, we can experience forgiveness also.
1 John 1:9 says, "If we confess our sins, he is faithful and just and will forgive us our sins and purify us from all unrighteousness."
Ask the Lord today to give you a discerning heart so that you will recognize the temptations in front of you and have the strength to always take the escape that he gives to us.
James Pence is the minister of Pleasant Grove Christian Church of Martinsville.