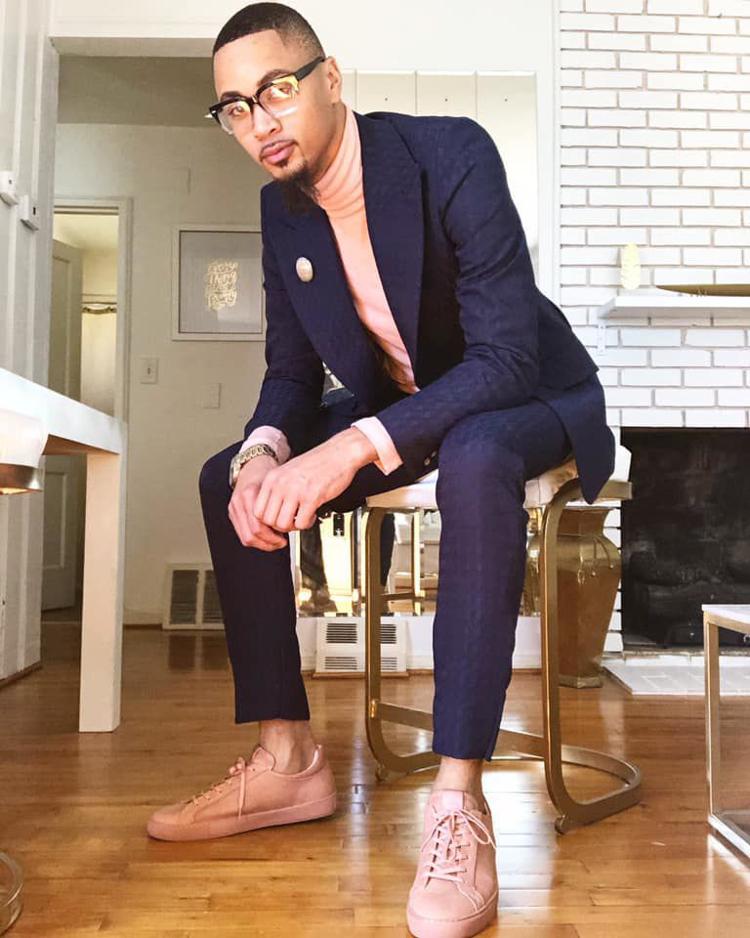 There's no place like home.
"Your house, your living room, your kitchen, your bedroom should be the most peaceful place in your world," said Bassett native and singer Jamar Tyree, who has loved decorating his first house.
"If your house doesn't reflect you and what you love, I don't think you'll feel the most calm."
Tyree's 1-story, ranch-style home is in all white, with a luscious mix of textures and finishes. The rooms take on new personalities when he swaps out accessories according to the time of year or just his mood.
His style has been so popular among friends and acquaintances and on social media that he has been getting requests to share his techniques and advice.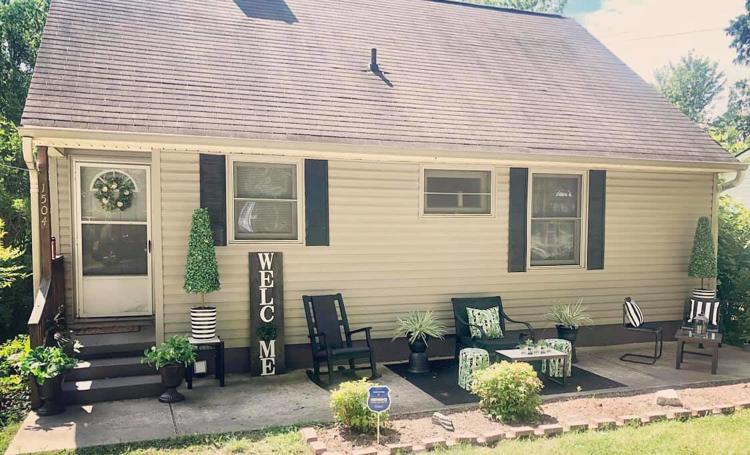 A 2007 graduate of Bassett High School, Tyree, 31, is the son of Louandrea Craighead and Wayman Tyree. He has a bachelor's degree in the arts, with a concentration in vocal performance, from Greensboro (N.C.) College.
He lives in Greensboro, where he works for AppleCare, but he still spends a lot of time in his hometown, especially singing with the family gospel group, The Family 5, and at his home church, Rock Hill Missionary Baptist.
He was decorating his house since before he even had a house.
"I watched millions and millions and millions of decorating videos on YouTube," he said. "I have learned a lot of the things that make decorating look better over time."
He bought furniture he liked and stored it in his mother's basement.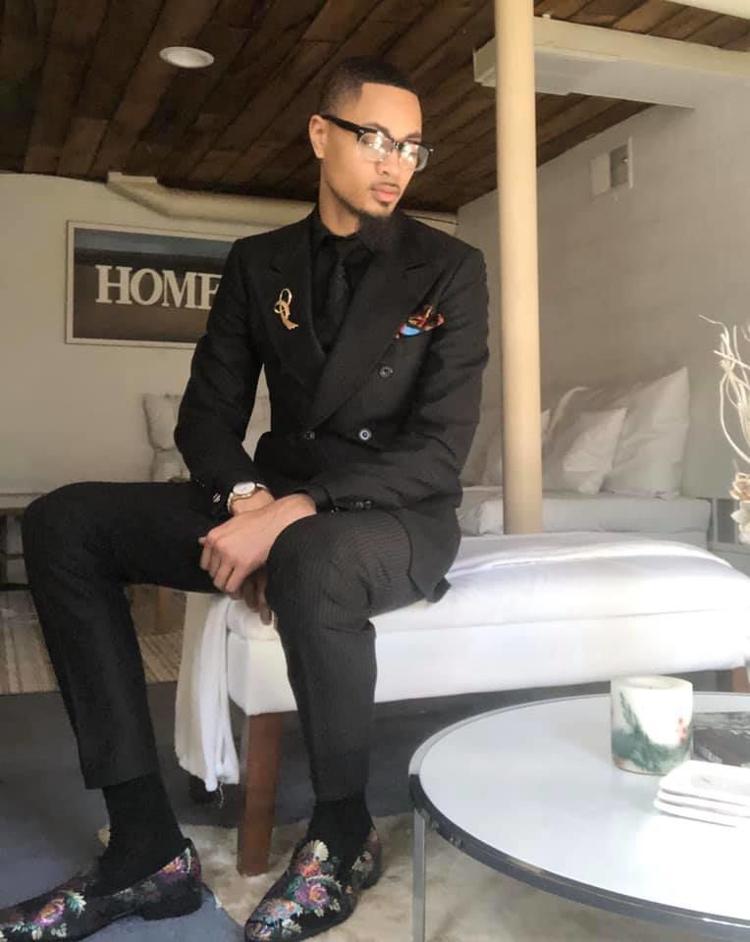 Although he couldn't see his visions unfold in a house, he saw them on a computer screen: He made PowerPoint presentations of his interior design plans.
He bought his house in March, a month before his 30th birthday.
That timing was funny, he said, because ever since he was 27 he told his friends he was going to celebrate his 30th birthday with a party at his own house.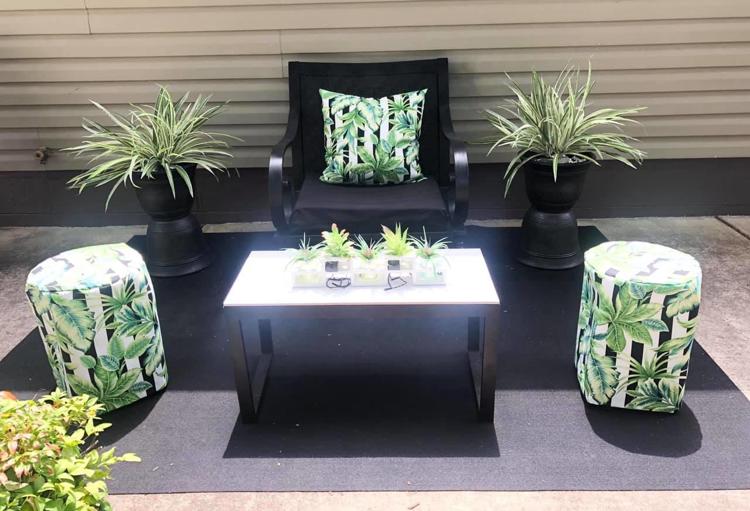 It was love at first sight when he was house-shopping. The house, the last one he saw during a long day of house-hunting, had "that good feeling people say you want to get when you walk into a home," he said.
The house was slightly above his price range, but he negotiated, he said, and got lucky when the house appraised for more.
He got mostly lucky – nearly all the furniture he had bought, except for a big dining table and chairs he had to sell – fit in his house.
His rooms have no wasted space or items that don't contribute.
"You don't have to trade function for beauty. I think the two of them can work together," he said.
The color scheme throughout his house is white. His friends' response to that has been "'You are crazy. You've got two godkids. Your friends have kids,'" and it would be difficult to keep clean, he said.
However, he had planned around that.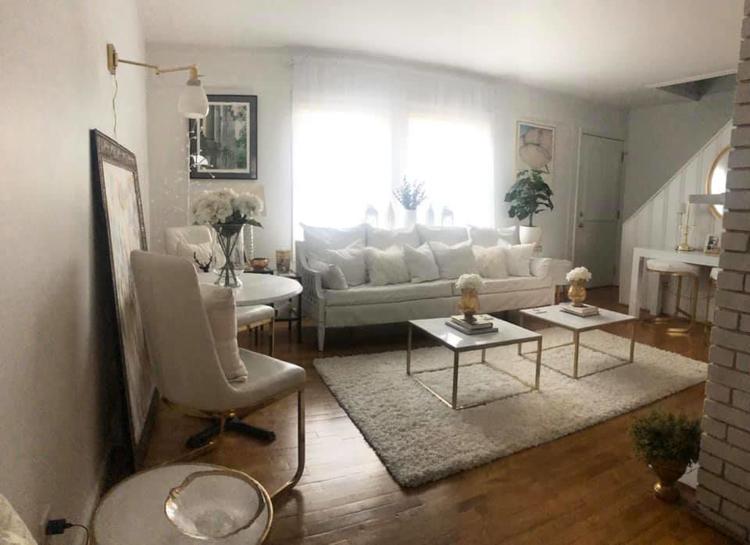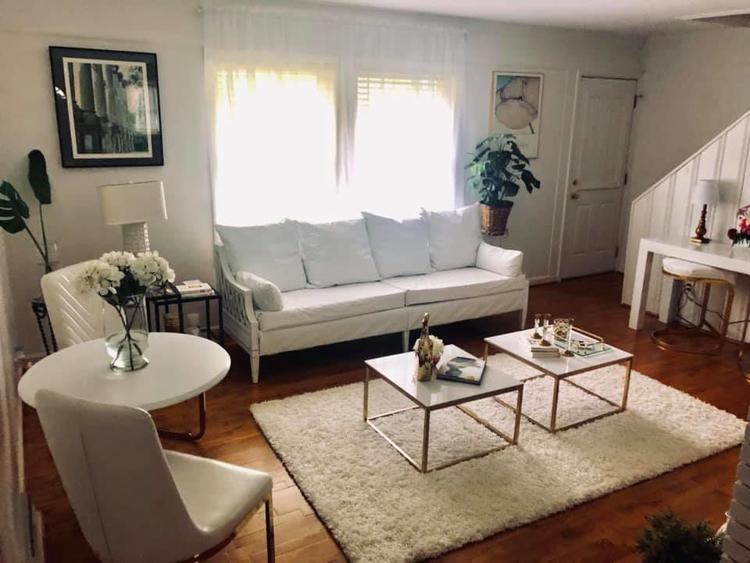 "Knowing I wanted to do white forced me to look at textures and fabrics that would work if I spilled something on it," he said.
The white gives a cool, crisp, sophisticated look, but also offers Tyree another benefit: an easier way to decorate because he's colorblind.
He can see basic colors, he said, but sometimes "the shades are tricky. A shade of hot pink will match a shade of gray."
"The funny thing is, though I do love, love, love all white in my home, it started out as the easiest way to put together rooms that looked really good," he said. "I didn't have to ask my mother the color of every chair, every couch."
Throughout the rooms, many items exist in pairs: two chairs around a small table, two small square tables in front of the sofa, two brass lamps, two planters with hydrangea blooms.
Symmetry is soothing, plus lends an air of sophistication, he said.
"When you think about the human body and the way that we are made, symmetrical, then you kind of realize why, universally, things make more sense to us" in pairs, evenly presented.
He even creates symmetry where things are uneven. In the basement, one window is a little lower than the other. He first hung the curtains at each window's separate heights, but the look was not settling. After he raised the curtains of the lower window to match those of the higher window, the room came together.
Many parts of his home are homemade.
"For the most part, being a homeowner and just surviving, paying off student loans and things like that, you just don't have $1,000 to buy a new couch," he said.
Instead, he finds ways to create what he wants. He made the long sectional in his basement himself, with a base of pallets, wrapped in cardboard and covered in packing foam, with cushions made from a queen-sized futon mattress he bought used for $20. It's covered in white vinyl he bought for $1 a yard at a clearance sale on Walmart's website.
Tyree changes the look of his house to fit the season through the use of accessories.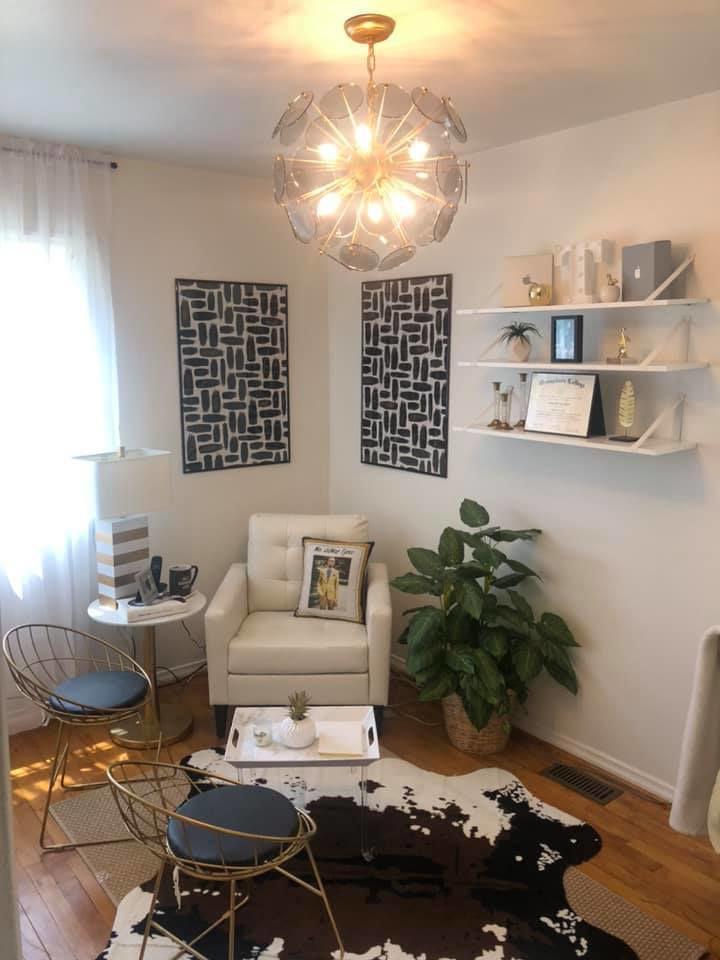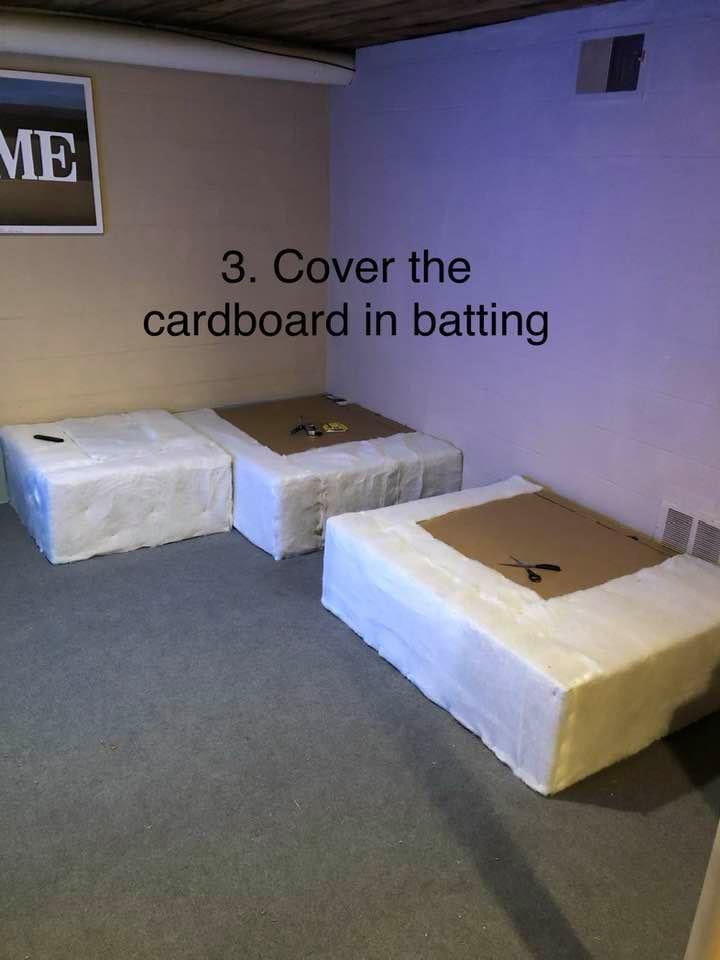 "I get this from my dad. My dad has always been big on seasonal decorating," he said. "Something about when a room to me on the inside doesn't match what's going on on the outside, it just bothers me for some reason."
Fall means adding "burgundy and the brown foliage and the orange – pumpkins, the burlap," deep colors. In December, his home is a winter wonderland, with gold and white holiday sparkle. Now, in summer, vibrant yellow oranges bring sunny cheer.
"Your home should live and breathe with you," he said. "It shouldn't stay the same all the time."
Tyree encourages everyone to not take their home for granted, but rather turn it into a reflection of themselves.
"The truth is: We all know what we like," he said. "We may not know how to implement it, but if you have a personality, you know what you like."
house Jamar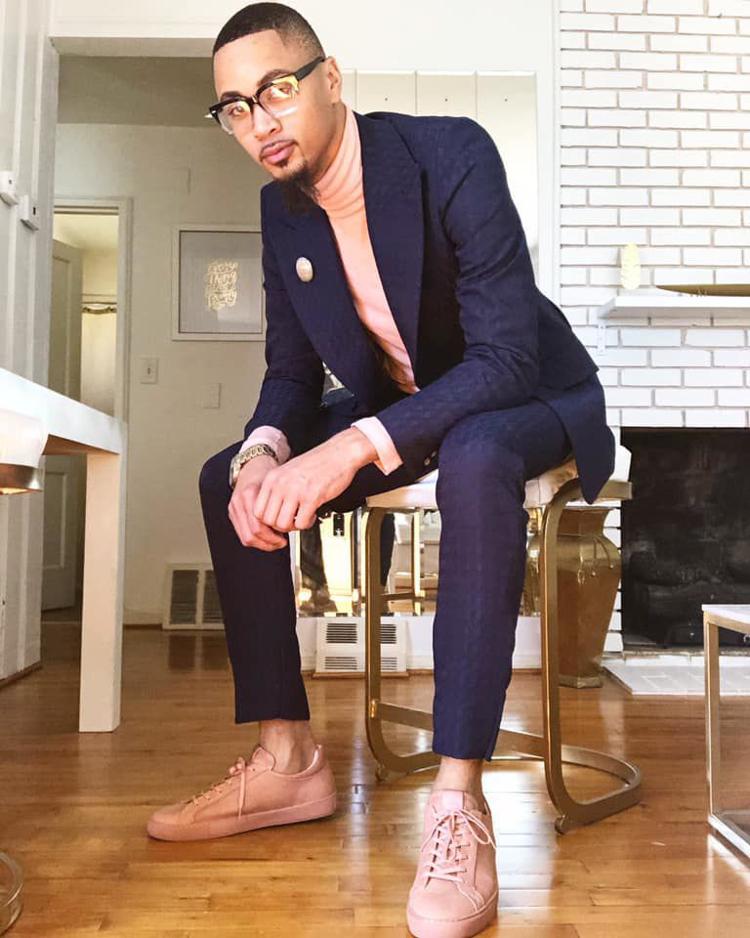 house exterior after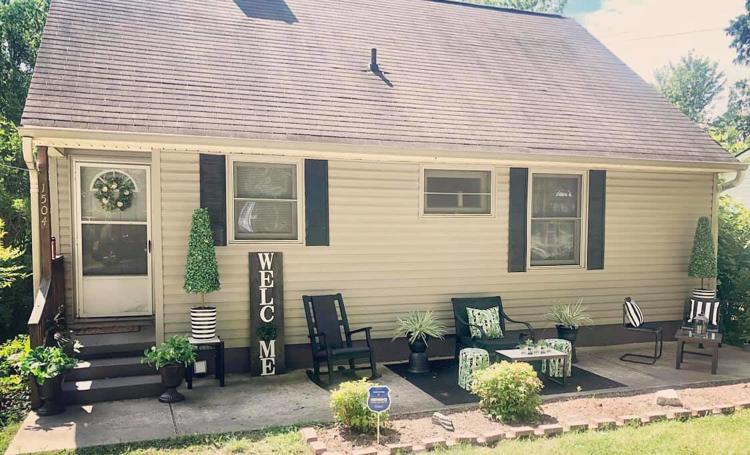 house basement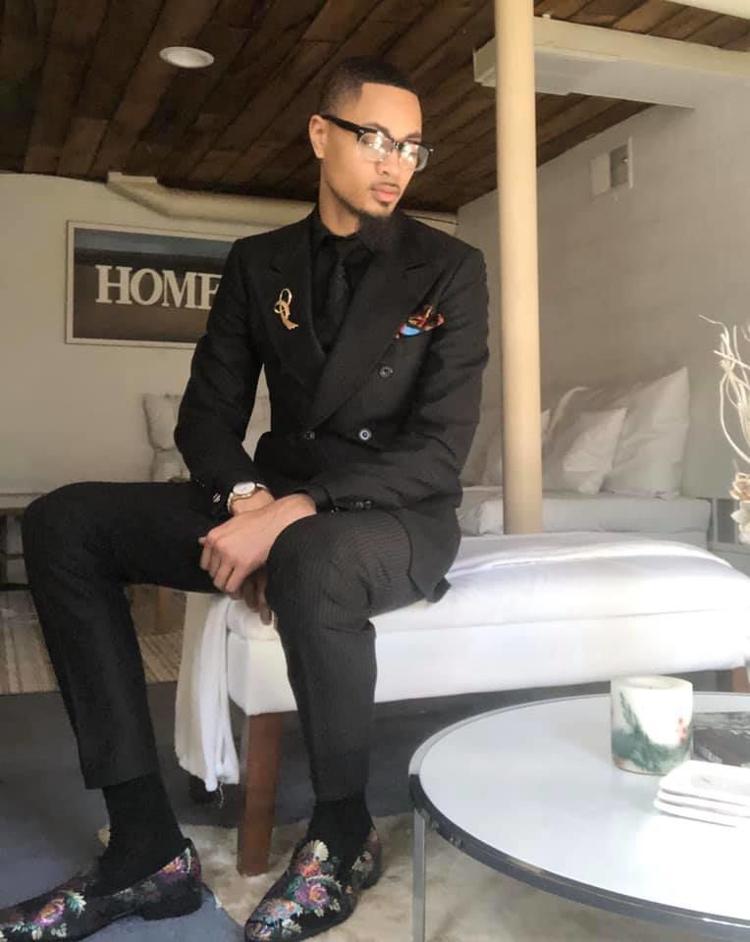 house basement2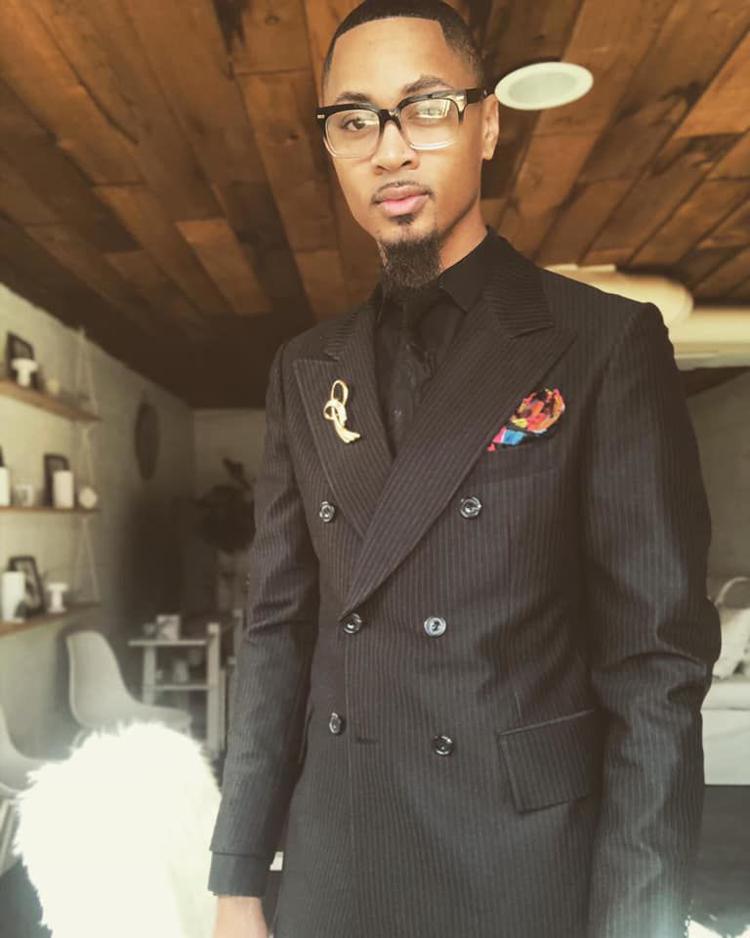 house exterior after2.jpg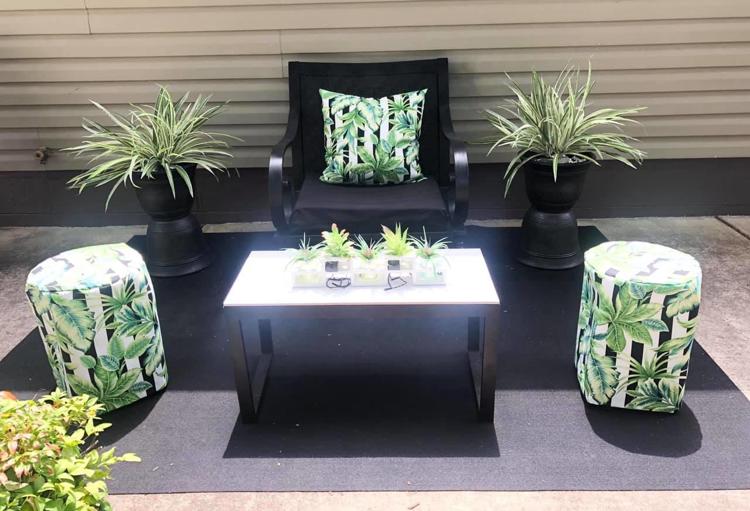 house exterior before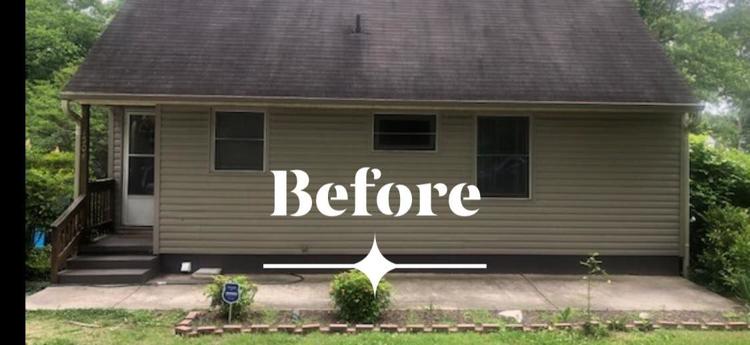 house kitchen microwave corner fall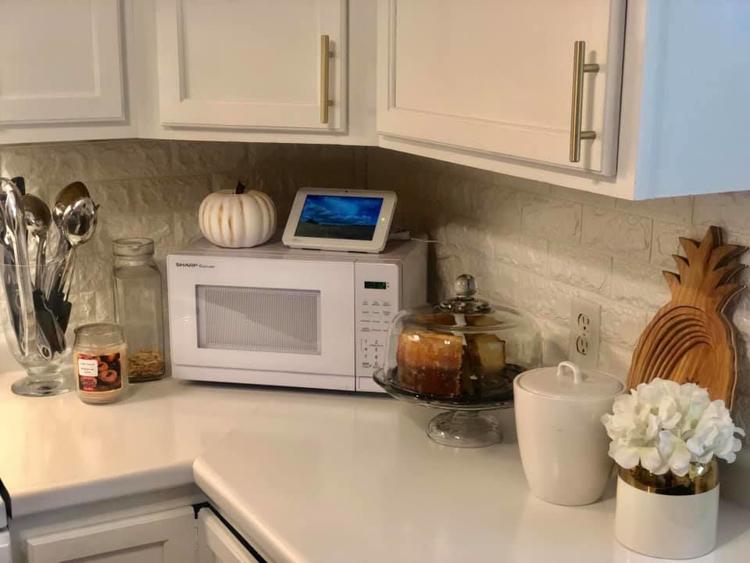 house kitchen microwave corner winter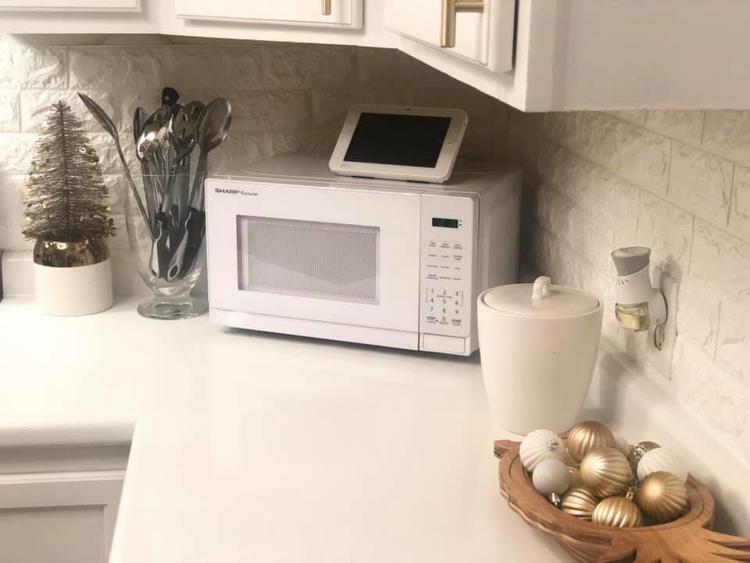 house LR 1 before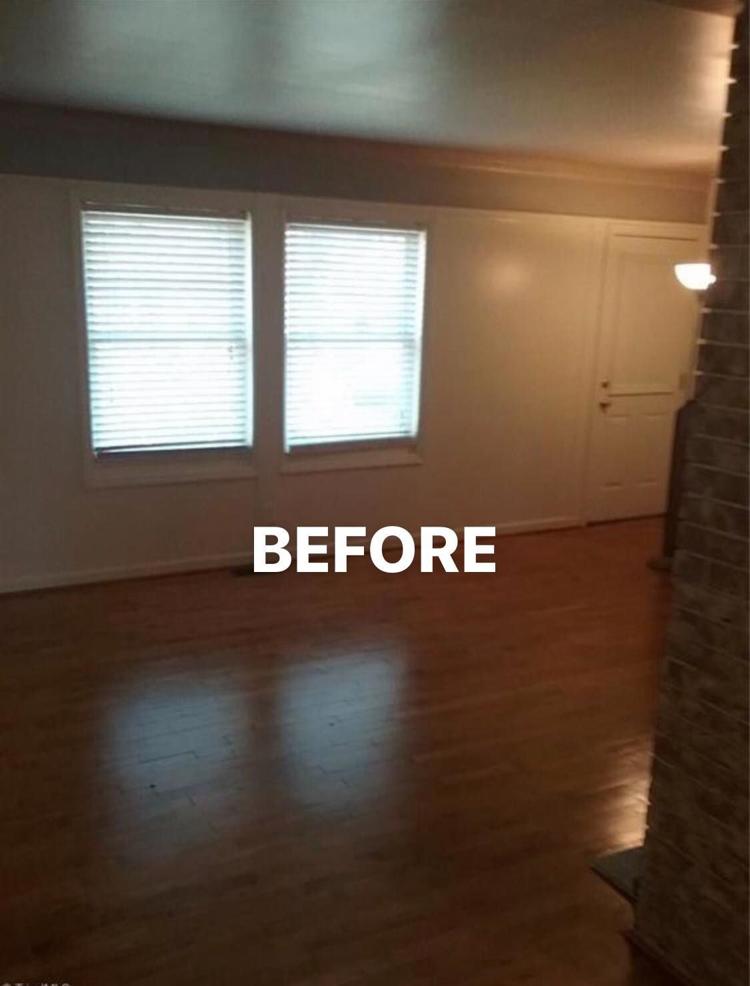 house LR Christmas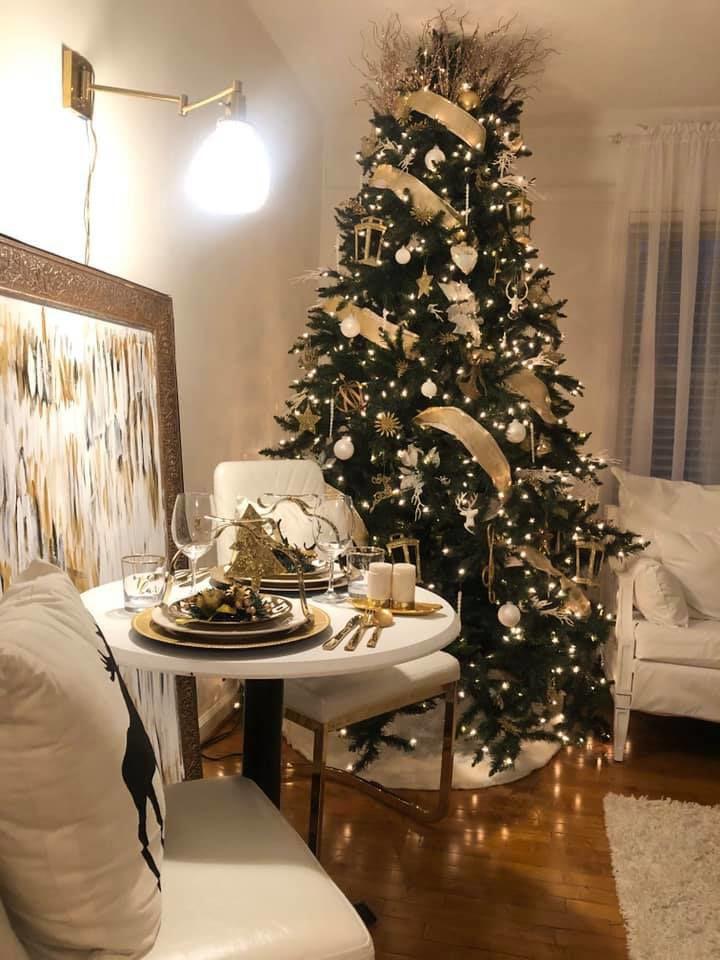 house LR 3 current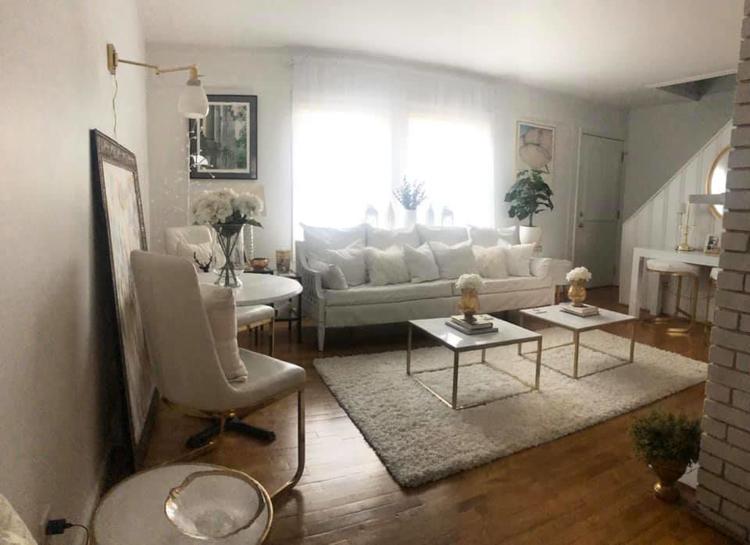 house LR fireplace winter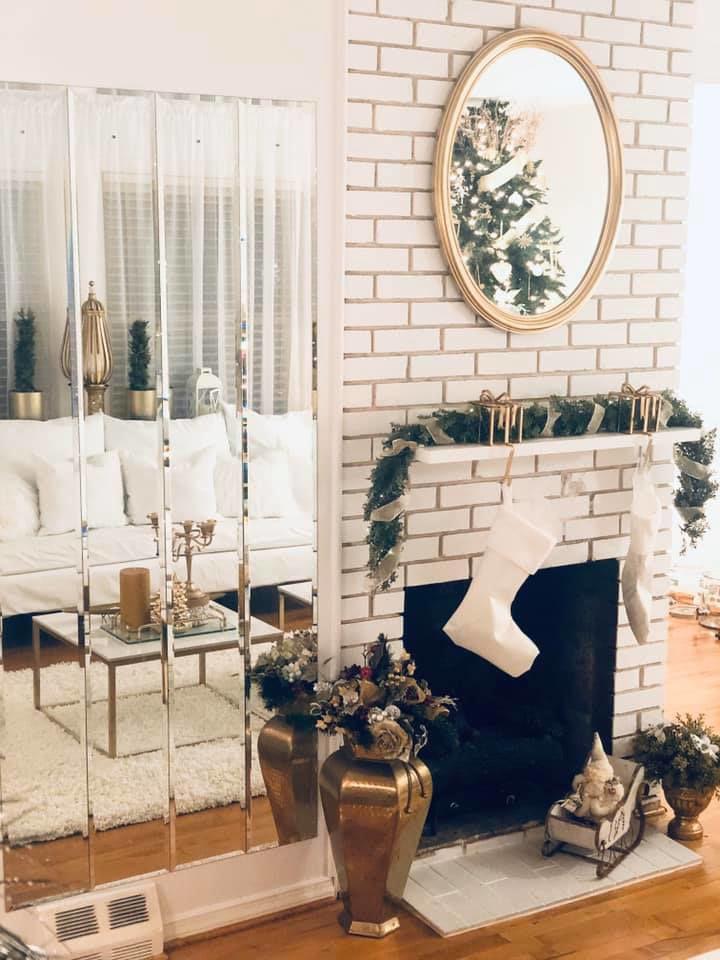 house LR long table Easter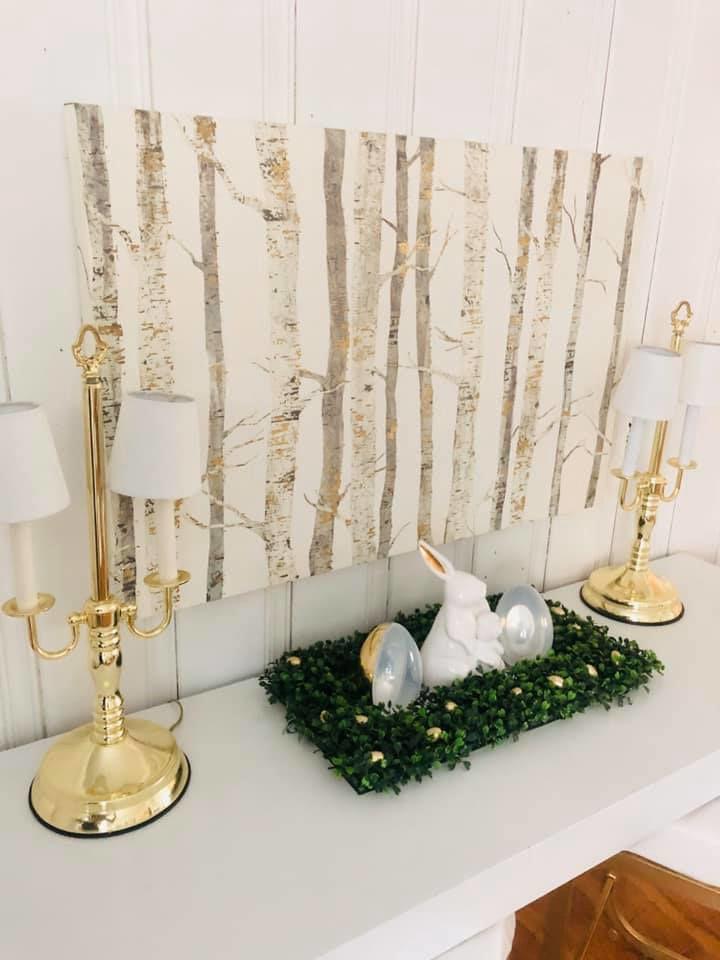 house LR long table fall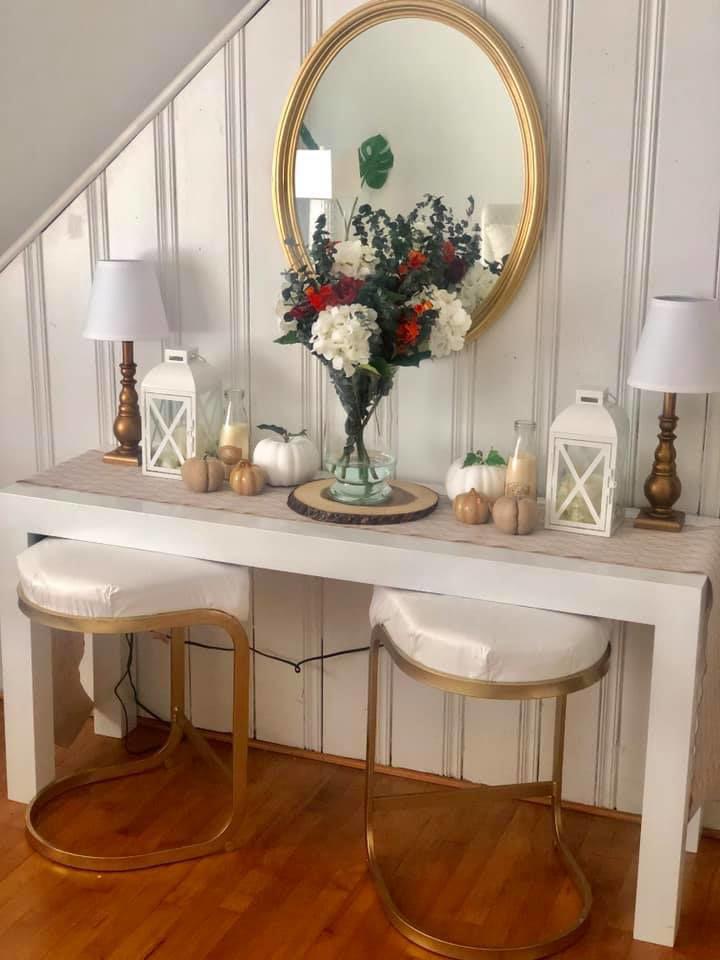 house LR long table winter with Jamar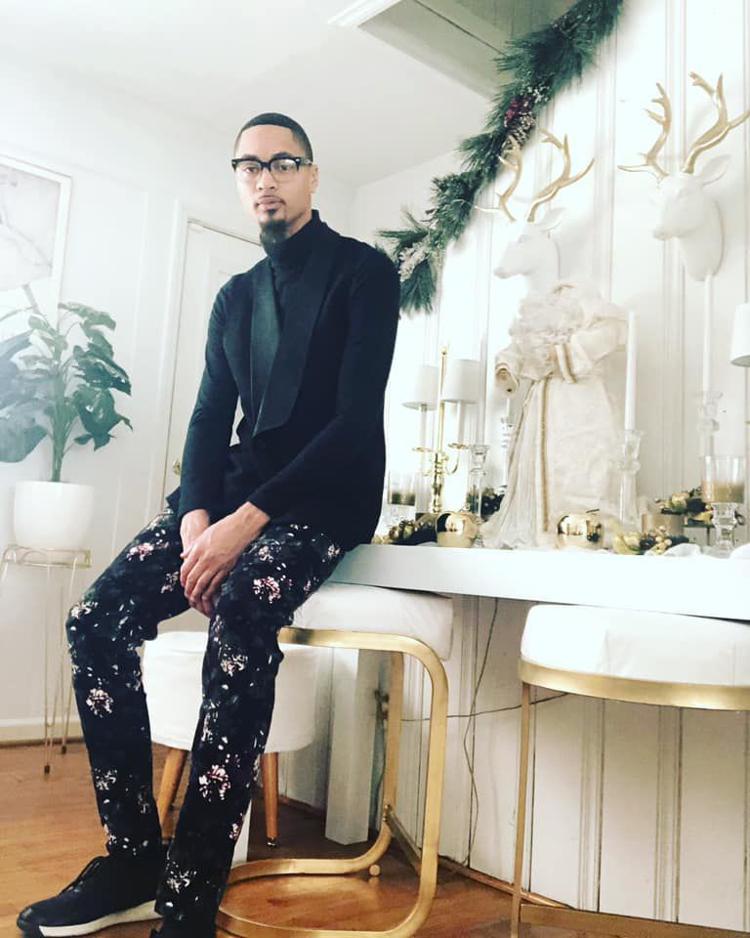 house LR long table winter with Santa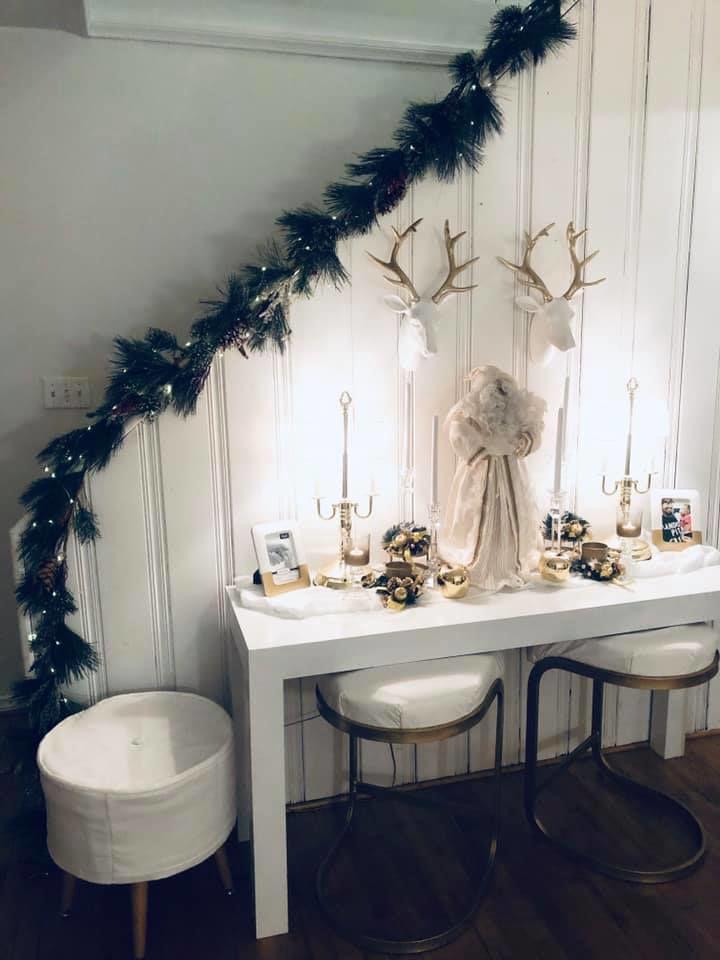 house LR middle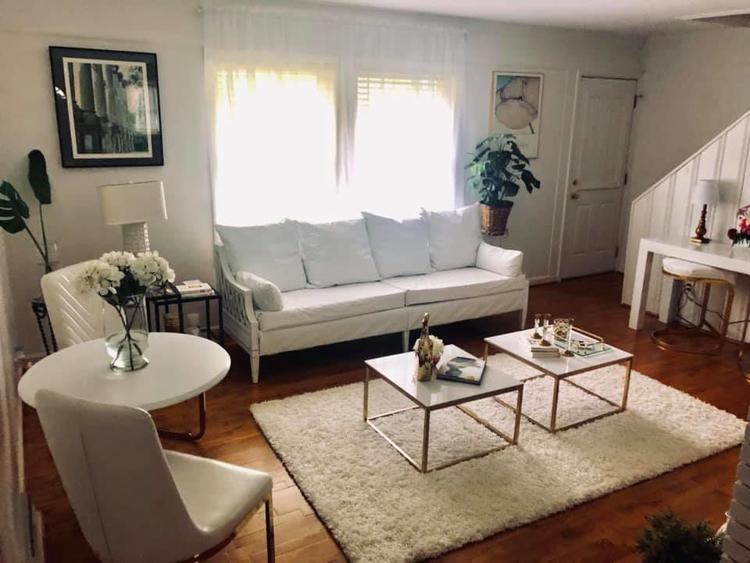 house LR sofa winter.jpg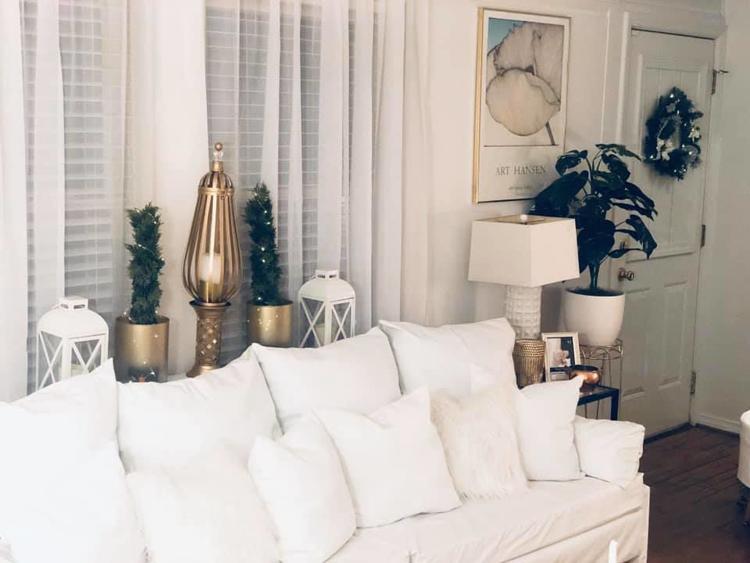 house LR table Easter.jpg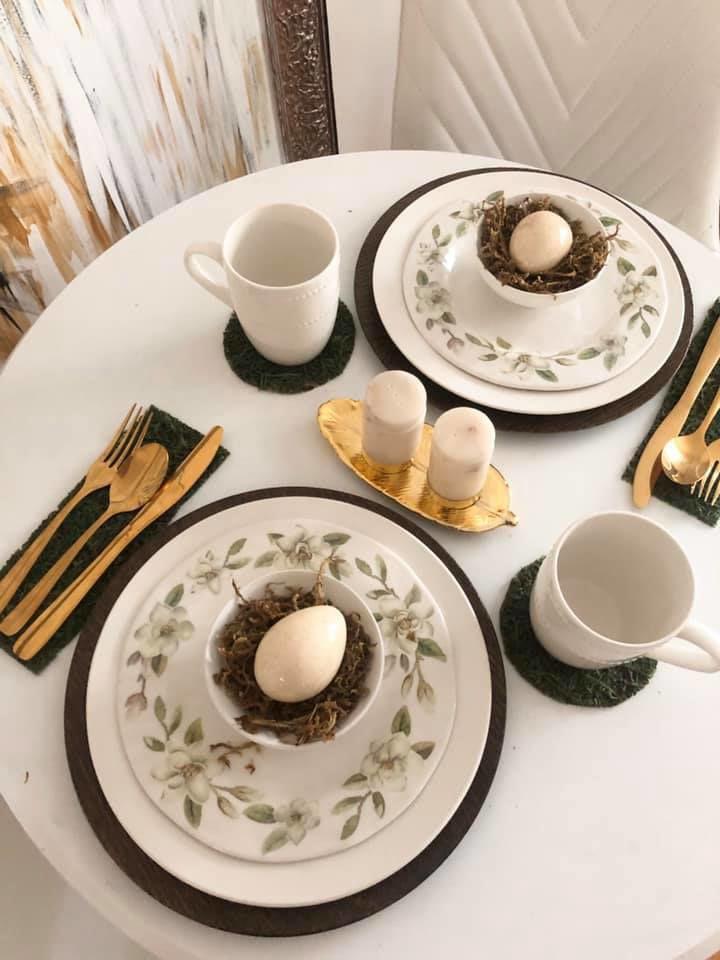 house LR table winter.jpg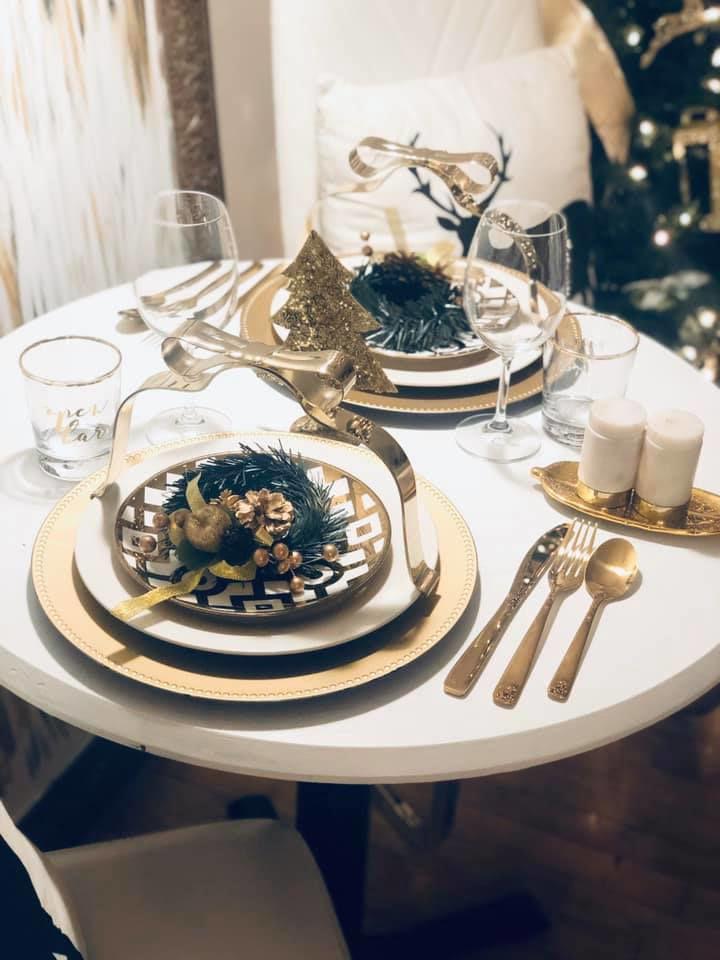 house LR table with fall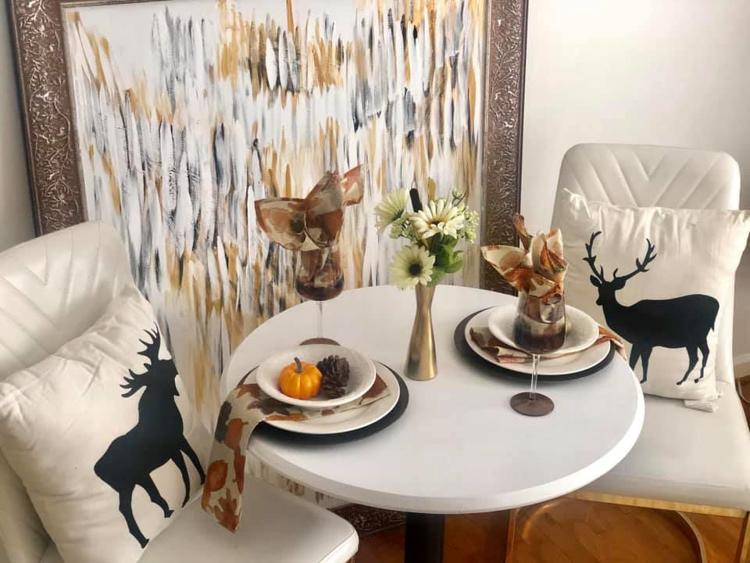 house LR table with lemons
house LR fireplace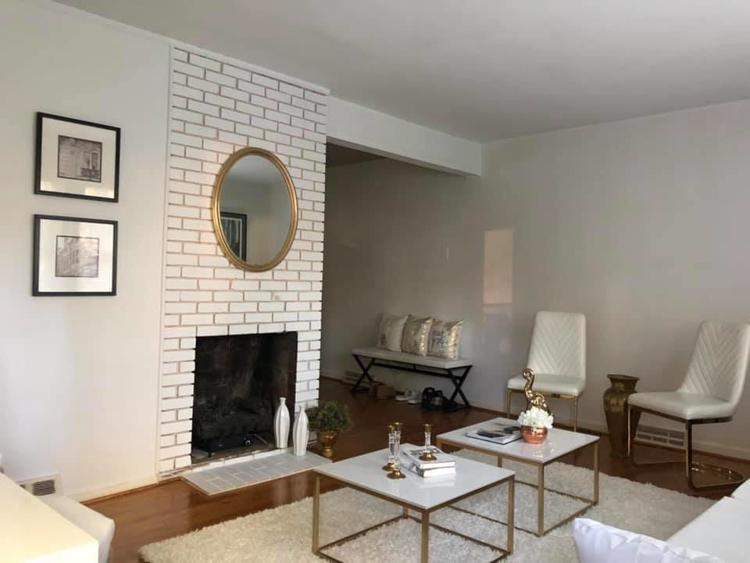 house LR-kitchen before.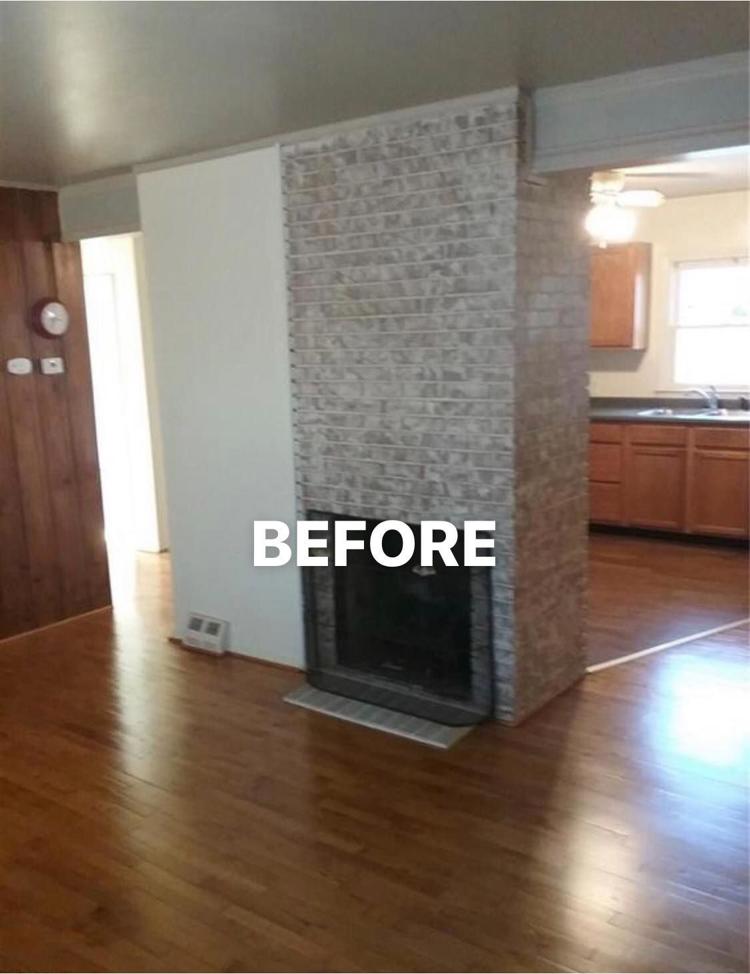 house office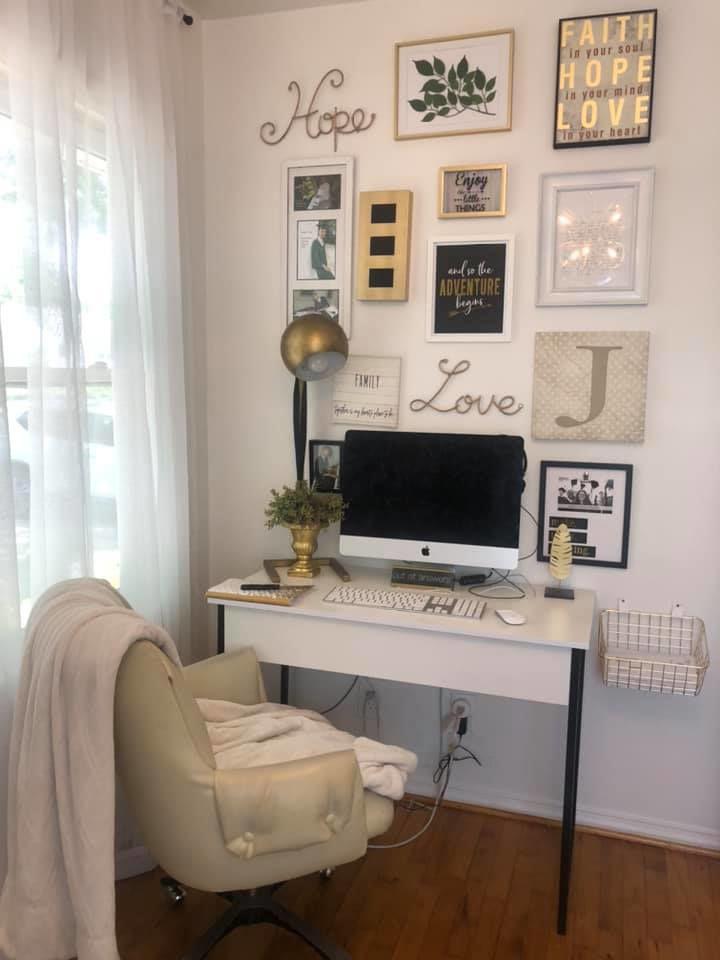 house office2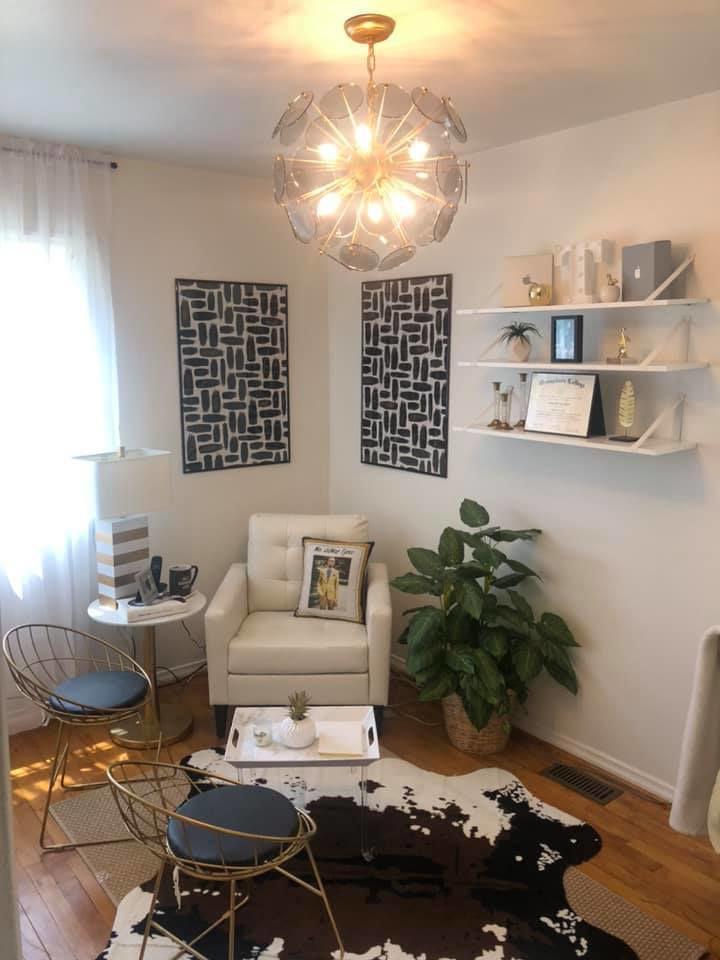 house sofa construction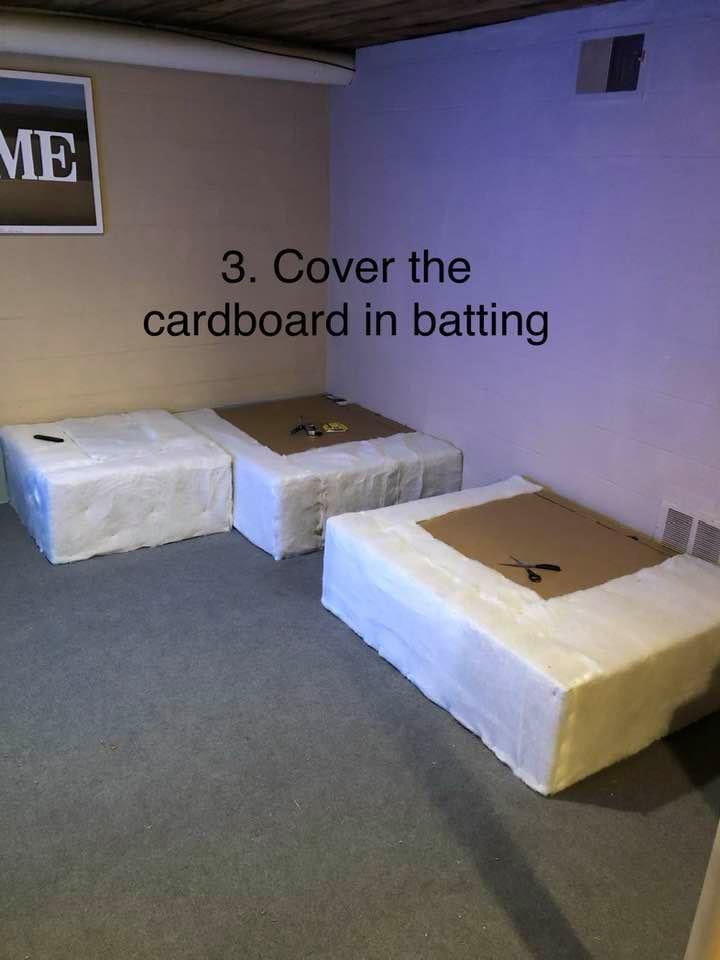 -- HIDE VERTICAL GALLERY ASSET TITLES -- (copy)
Holly Kozelsky is a writer for the Martinsville Bulletin; contact her at 276-638-8801 ext. 243.
Be the first to know
Get local news delivered to your inbox!