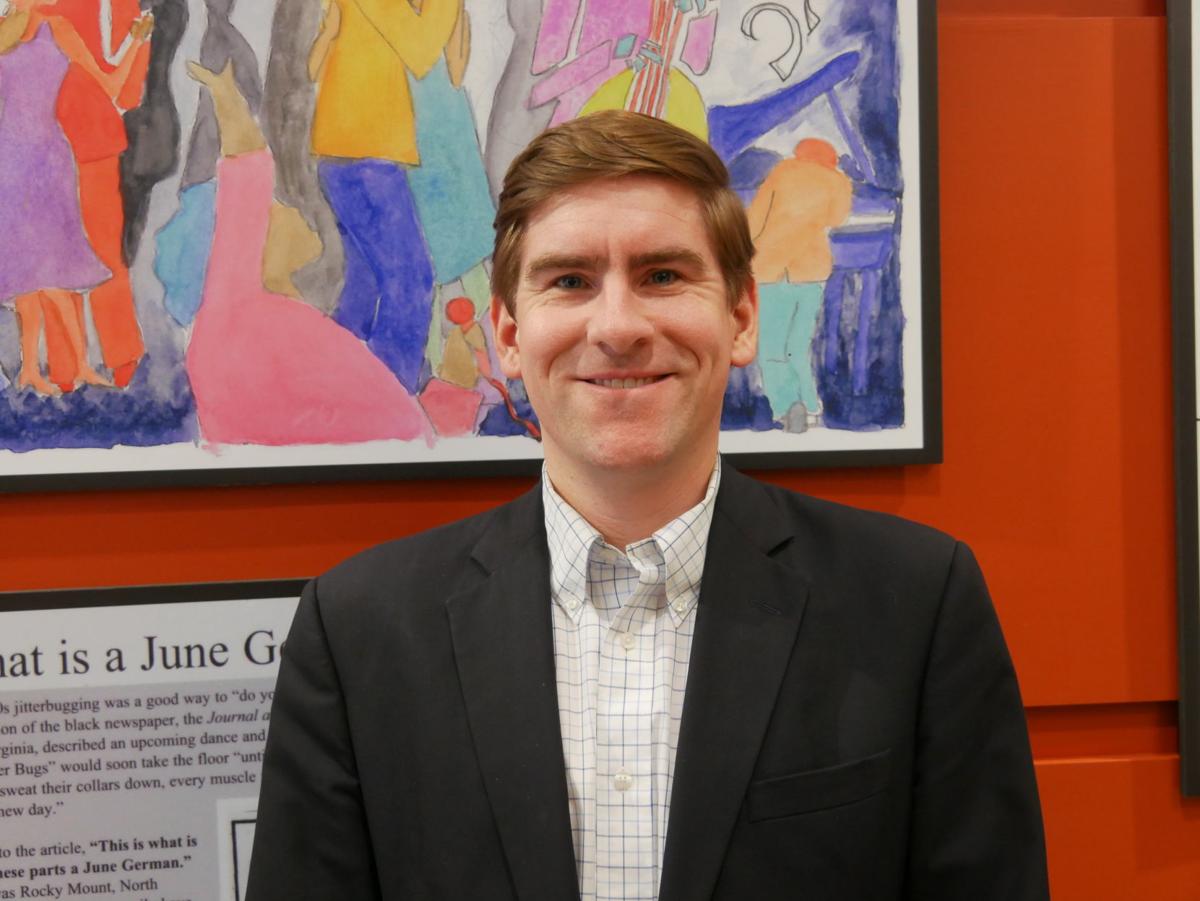 MARTINSVILLE-Ben Cullop sees a lack of accessibility in Virginia's 5th Congressional District, and he's aiming to change that situation.
Cullop, 35, is a Democrat challenging incumbent Congressman Tom Garrett for the 5th District seat. The other Democratic primary candidates include Leslie Cockburn, Roger Dean Huffstetler and Andrew Sneathern.
A resident of Earlysville in Albemarle County, Cullop is a native Virginian and attended the University of Virginia, where he received both his undergraduate degree and his MBA.
There are two main reasons Cullop decided to run for office, he said in a Monday interview with the Martinsville Bulletin.
"The first is that this is home for me," Cullop said. "When I see people struggling to find a good job or access to high-quality and affordable healthcare or a good education for their kids, that's personal to me. The people who live here are my friends, they're my relatives, they're my neighbors."
The second reason, he said, is that he knows the 5th District can do better.
"We can do better than Tom Garrett," he said. "We can do better than Donald Trump. And we can do better than the failed policies coming out of Washington. Those things combined drove me into the race."
Cullop said that he has heard from Garrett's constituents that they have a difficult time gaining access to him, whether they are Democrat or Republican.
"I'll give anybody my personal contact information," Cullop said. "I've pledged to hold a town hall in every locality in the Fifth District during my first year in office. That's 23 localities – 21 counties and two cities, Danville and Charlottesville. I don't feel like 23 town halls in 52 weeks is too much to ask. The purpose of the congressman is to listen to people and take their voices to Washington. How are you going to know what people think if you don't listen to them?"
The 5th District needs a congressman who understands its unique and diverse needs, Cullop said, which he feels gives him an edge over both Garrett and his Democratic primary challengers.
"We have a very complex district here," he said. "The needs of an individual community are different from a different community even within the same district. This district is larger than the state of New Jersey. What Fauquier County is talking about and what Halifax County is talking about, there are a lot of common threads, but there are some pretty significant differences. … You've got to have that ingrained understanding of the community. That is ultimately what I bring to the table, that deep and ingrained sense of the community that I've developed over an entire life."
Born in Charlottesville, Cullop said that he has spent an enormous amount of time traveling the 5th District even before he decided to run for office. He previously worked as an admissions dean at the University of Virginia, which required him to travel to recruit students.
"I can honestly tell you that I've been to every high school and community college in the Fifth District of Virginia," he said. "I've also worked in the private sector. I've worked in finance. I can tell you that I've created jobs in the Fifth District and invested in real estate in the Fifth District."
Cullop has traveled to Martinsville three times on the campaign trail, he said; on Monday evening, he was at New College Institute's Baldwin Block building to speak to the Martinsville-Henry County Democratic Committee.
Before that, he said, he visited Martinsville and Henry County at least 20 times, as his grandfather was a lineman for the former Southern Railway and he often visited his grandparents in Southwest and Southside Virginia.
"This district needs someone who understands it," he said. "You develop that understanding through a lot of time. … You're not going to know what your constituents think if you don't talk to them. It is not my constituents' job to come to me, it is my job to go to my constituents."
While the 5th District is a challenging one for Democrats, Cullop said that he is confident he will win the race by talking about the real issues that affect voters.
"I know that sounds very simple, but if we run this race and we talk about healthcare, jobs and education – if we talk about the issues that matter to people – we'll win," he said. "That's what I plan to do. I plan to relentlessly talk about how we're going to bring good jobs to Martinsville. How we are going to make healthcare more accessible and more affordable. And how we're going to make kids' schools better."
Jobs, healthcare and education are the central pillars of Cullop's platform, he said.
"I plan to lean into my MBA when it comes to job creation," he said. "I understand the way the economy works. I understand the way jobs are created. I understand the way companies are created. I want to bring those skills to bear when it comes to jobs."
The entire 5th District, but particularly Southside, have seen what happens when too many jobs are concentrated and consolidated in too few industries, Cullop said: When one or more of those industries closes its doors, the impact on jobs and the local economy can be devastating.
"The future of the economy in this district looks a little different than the past," he said. "I think rather than an economy based on consolidation, the future looks a lot more like small and medium-sized businesses across a variety of industries across the district. It's important that we build that diversity into the economy, because it can insulate you against shocks."
On the education front, Cullop said, he is in favor of universal pre-K and affordable education. He is also supportive of modernizing the K-12 system and investing in vocational training.
"We need to get back to a place where people can get a job when they graduate high school, because they've got the skills to do so," he said.
On the campaign trail, Cullop said, the issue he hears about most often is healthcare.
"I'm for Tim Kaine's Medicare X proposal, which inserts a public option into the existing healthcare exchanges," he said. "It preserves choice in the marketplace for those who want it but provides that public option for those people who can't get healthcare elsewhere. I think that's a great solution to some of our current healthcare challenges."
For Cullop, the issue of healthcare is deeply personal. He and his wife Ashley have two children: Elizabeth, who is four years old, and their adopted son Thomas, who is just seven months old.
"My daughter Elizabeth was born severely premature," he said. "She was born three months early and spent the first two months of her life in the hospital. My wife and I were fortunate that we had health insurance. This issue is not abstract to me; I understand what it's like to wonder if your child is going to survive and how you're going to pay for the care."
"We were fortunate because we had health insurance, but it shouldn't take good fortune to be healthy," he added.
Be the first to know
Get local news delivered to your inbox!