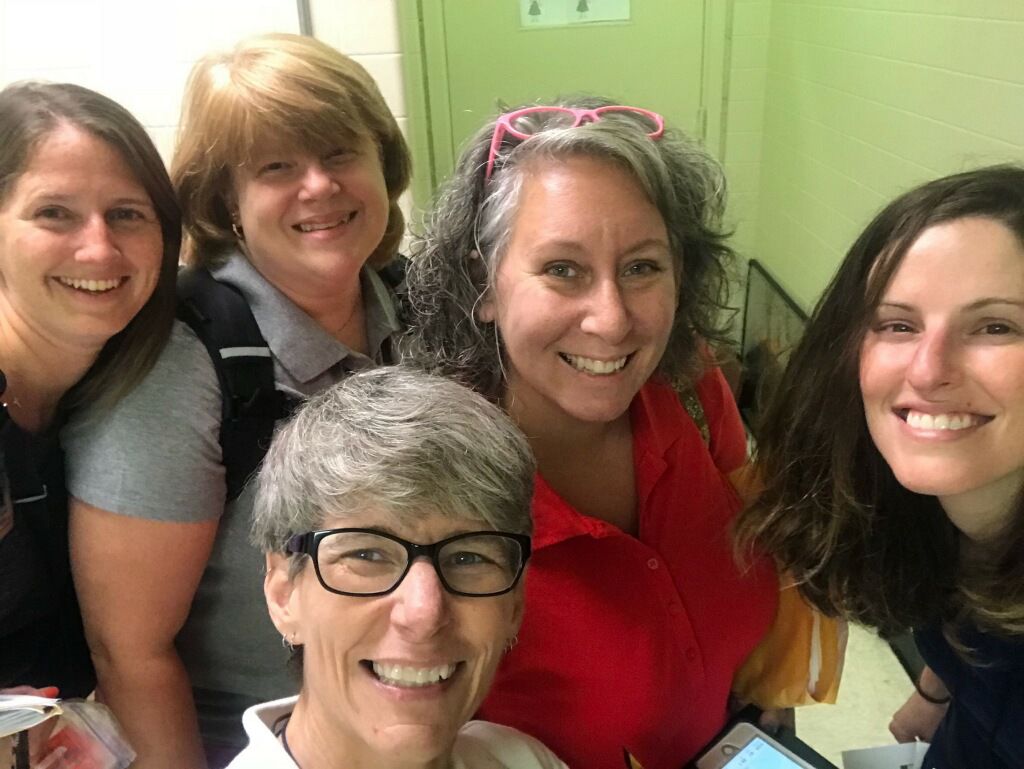 MARTINSVILLE – Almost two weeks ago, Hurricane Florence wreaked havoc on the Carolinas. As soon as the call for help came, Careen Rodgers, a registered nurse employed by the Virginia Department of Health (VDH), packed her bags and headed south.
One of 22 nurses from the VDH, Rodgers was the only volunteer from the Martinsville area.
The Virginia department joined forces with the North Carolina Department of Health and set up shelters along the coast.
Setting out on what would become a 10-day trip with travel included, Rodgers found herself in Raleigh, North Carolina. Looking around, she saw members of the National Guard and other nurses at the staging area.
"There were over 1,000 personnel," Rodgers said.
The site directors divvied up the first responders and dispersed the massive group throughout the state. Rodgers joined a team of nurses bound for New Bern, one of the hardest hit areas.
"We came in on Highway 70," Rodgers said. "Where I was was on the outskirts of New Bern, not in the part you probably saw on TV. You want the shelter to be in a safe spot."
While the shelter, Trent Park Elementary School, did not receive extensive damage from the storm, those who fled to the meeting ground underwent life-changing circumstances.
"Residents at the shelter swam in the dark to get there," Rodgers said. "They had no idea where they were going."
As of Friday morning, officials attributed 42 human deaths and over three million animal deaths to Hurricane Florence.
Where Rodgers volunteered, at least two patients required blood transfusions. Most of the injuries at Trent Park were not deemed life threatening.
"Our role was basic first aid," Rodgers said. "We cared for minor cuts and bruises, but we were also there providing emotional support. We weren't just caring for the outside injuries, but the inside injuries. You think about a nurse tending to a wound, but there's a lot more that we do."
Rodgers also helped those who fled their homes without grabbing their medication or oxygen tanks.
"There was a lot of monitoring blood sugars and working with pharmacies," Rodgers said.
The team of nurses didn't volunteer to take in the scenery or to spend a relaxing day at the beach. The VDH crew slept on the same cots in the same building as those fleeing the storm. The trip to the coastal area was far from a vacation to a bustling city.
The band of Virginia nurses worked tirelessly, helping people they'd never met and will likely never see again.
"We were in the trenches with those people," Rodgers said.
Never breaking from the heartache or destruction surrounding them, the nurses powered through the storm of emotions while trying to keep their own in check. The rescue experience deeply impacted Rodgers.
"It reminded me about the importance of family and caring for others," Rodgers said. "It was all about helping people at a basic level of humanity. It's heartwarming to know a nurse could help."
With a relief effort still underway in North and South Carolina, there's plenty people in Martinsville can do to help.
"They need basic necessities and a strong presence of volunteers," Rodgers said.
Goods and funds donated to legitimate disaster relief agencies like the American Red Cross and God's Pit Crew in Danville also help those in need. Desirable items in a disaster situation include nonperishable foods, blankets, bottles of water, hygiene products and clothes.
"If you can't donate anything else, donate blood," Rodgers said. "It's free."
For those interested in donating to people impacted by Hurricane Florence, contact God's Pit Crew at (434) 836-4472 or the local Red Cross chapter at (276) 632-5127.
Amie Knowles reports for the Martinsville Bulletin