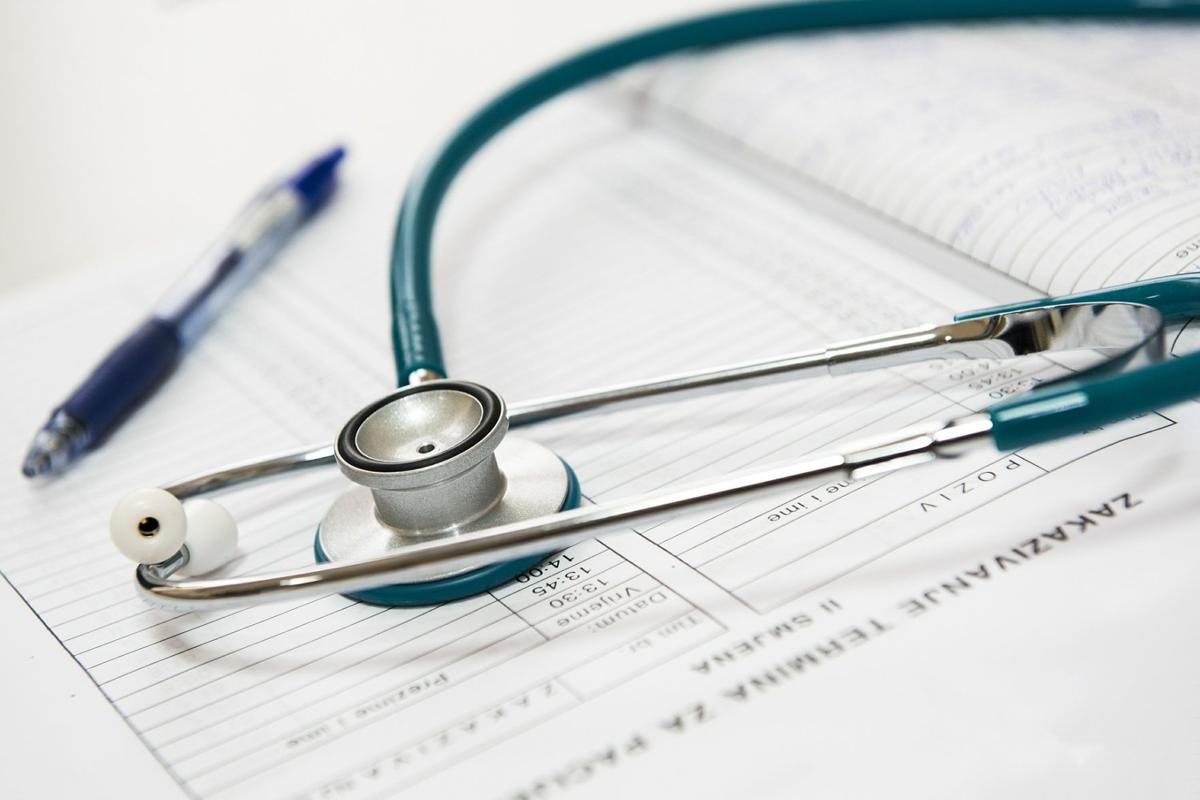 MARTINSVILLE – Nationwide Homes employees don't have to go far for relief when their jobs become a pain – literally.
At a makeshift clinic set up in a conference room at the firm's plant on Rives Road, chiropractor Dr. Don Handly is available for several hours each Tuesday and Thursday to provide them basic bone and joint manipulations and treatments that can reduce the stresses and strains of work.
He estimates that he sees about 20 employees per day.
The clinic is convenient for them.
"They work long hours. They come in (to work) before most doctors offices open and leave after most doctors offices are closed, Handly said.
Many employees he sees have jobs involving repetitive tasks that strain their backs, shoulders and necks, as well as their elbows, knees and other joints.
Workers have told him the treatments they have received at the plant have helped them significantly, he said, in terms of both not having take time off from work to visit a doctor and not having to pay a costly medical bill.
Employees "don't have to worry about anything," Handly said. "All care is completely free," courtesy of the company.
Dickie Wood, a cabinet maker at Nationwide, said he has suffered from disc problems and Handly's treatments have enabled him to walk more easily without pain.
"It's great," Wood said, to be able to receive his services without having to leave work.
It also is great for the company, which saves money in the long run through employees having to be out of work less due to medical problems, Handly said.
Studies show that for every $1 that a company invests in an employee health clinic, it can expect an average $8.35 return on that investment, such as through savings from fewer medical insurance claims and lost productivity from employees absent due to illness or injury, said Chad Henriksen, ergonomics division director for Minnesota-based Northwestern Health Sciences University, which administers Nationwide's clinic and a couple of similar ones elsewhere.
Northwestern contracts with Handly to provide his services at Nationwide.
Handly said that no company employees so far have had to visit his private practice in Collinsville for treatments more in-depth than he can provide at the factory.
According to Modern Healthcare, a trade publication for executives in the health care industry, about 30 percent of companies employing at least 5,000 people now have clinics for their employees either at their plants or nearby. That is up from about 24 percent in 2013.
But "at companies of Nationwide's size," Henriksen said, the presence of an employee health clinic is "very unique." The Martinsville plant has about 250 employees.
The Martinsville-Henry County Chamber of Commerce, an organization promoting the interests of area businesses, did not have statistics showing how many local companies have health clinics.
"I don't think it's a very large number," though, said chamber President Amanda Witt. "It's probably just a small handful."
Witt said her perception is based on talks that chamber representatives had in the past with company executives in which they mentioned the idea of developing a program in which firms – especially ones in close proximity to each other – could share a nurse who specializes in occupational health services. To her knowledge, the idea never has been acted upon.
Martinsville-Henry County Economic Development Corp. officials could not be reached for comment.
Many company-run health clinics focus on providing "primary care" services – basic treatments of the types provided by general practitioners and physician assistants for common ailments such as colds, sore throats and minor injuries, information online shows.
Handly and Henriksen said it is not nearly as common for clinics to provide specialty care, such as chiropractic medicine.
"Nationwide is providing an opportunity to employees that nobody else is currently doing" in the Martinsville-Henry County area, Henriksen said.
Care provided at the company's clinic is intended to prevent medical problems or stop ones that a person already has from getting worse, he and Handly said.
"If you have an easier time of getting health care, you take care of yourself better," which leads to fewer problems down the road, he said.
Chiropractic care is important to long-term health, especially to workers who do strenuous tasks over and over, Handly said, because "with abnormal movement in joints, you get a degenerative process which can (negatively) affect any part of your health."
When joints don't work right, it causes abnormal circulation within the body, he said.
On-the-job stress also can put strain on joints as well as muscles, which can get extremely tight and start hurting, Handly said. That can take a person's mind off their job, which can cause them to be less safe while working, he said.
At Nationwide's clinic, Handly said he sometimes gives employees basic advice on chronic health problems such as high blood pressure, obesity or headaches. But his care is not intended to replace the care they obtain from their personal physicians.
"I keep it simple here," he said. "I don't have a lot of time to spend with each patient. I've got to get them back to work as soon as possible" to prevent disruptions in the production process.
Still, "a happy, healthy worker is a more productive employee," Henriksen emphasized.
The clinic has been operating since last September. In three months, its effectiveness will be reviewed and Nationwide will decide whether to renew its contract with Northwestern.
Already, "employees want to keep it going," Handly said.