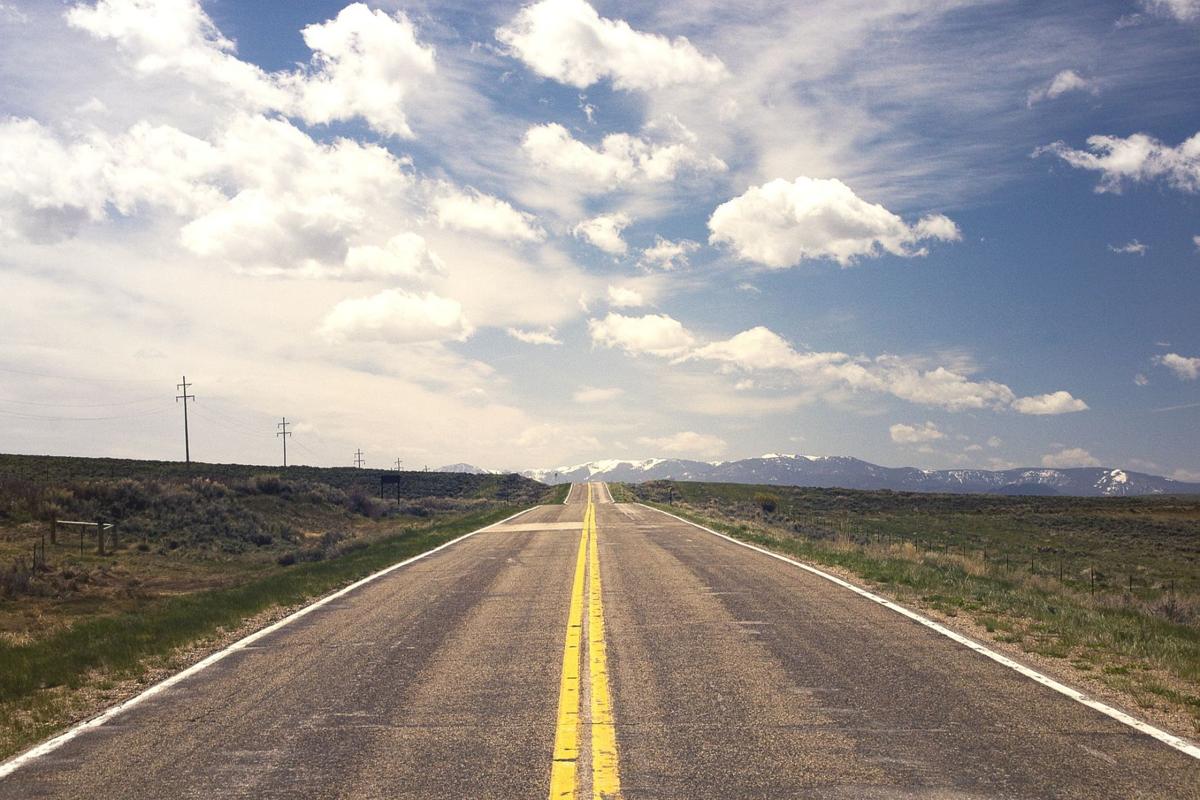 MARTINSVILLE-Is there a way you can build Interstate 73? That's a question people across the southern part of the commonwealth are trying to answer. After the latest proposal died this month in the Virginia General Assembly, the focus is turning toward not just different funding options, but different routes for the road to take.
As of right now, there is no funding to build Interstate 73, either on the federal or state level. Virginia Senate Bill 31, which had proposed tying I-73 funding to highway bonds, was killed in the House of Delegates Appropriations Committee, as the session ended without it being brought up for a hearing.
"To say the bill is a little premature is an understatement," said Del. Chris Jones, who serves as the chairman of the House Appropriations Committee. "The funding sources indicated in SB31, at the best case, will not be available for 25 years, possibly 30."
SB31, which passed the Virginia Senate by a 24-13 vote earlier this year before being sent to the House Appropriations Committee, asks the General Assembly to provide at least $40 million annually for the I-73 corridor development fund. There is a catch, however. That money, collected from bonds issued by the state, is currently allocated to the U.S. Route 58 corridor development fund and couldn't be used on U-73 until all of Route 58 becomes four lanes. The money doesn't transfer at the end of the Route 58 project, which is expected to be complete by 2028. Instead, it can't be transferred until all of the debt is paid for.
The debt already issued to pay for the Route 58 Corridor Program isn't enough to finish the project. The Virginia General Assembly in 2013 authorized another $595.7 million in debt to be issued for work on the Crooked Oak, Vesta and Lover's Leap sections of Route 58. That increased the project's debt from $704.3 million to $1.3 billion.
As it stands, that $595.7 million hasn't been issued yet. The commonwealth's current Six-Year Improvement Program shows it will happen in three sets of bonds, with the first issued in 2020, the second in 2021 and finally, the third in 2023. Also, there's no guarantee yet that those three sets of bonds will be enough to finish Route 58.
"They're doing what they hope will be their last bond, but they're not positive," said Robert Vaughn, staff director for the House Appropriations Committee.
Vaughn pointed out that when A.L. Philpott and Lou Parker originally got funding for Route 58, they expected it to be completed before 2018. Instead, there's no guarantee the road will be finished by 2028.
Even if the Route 58 project is finished by then, the money couldn't change over to I-73 at that point. All of that debt has to be paid off before money could start being transferred. The additional $595.7 million is going to be issued in 25-year bonds, meaning that money would not be available to be redirected to I-73 until 2048 at the earliest.
That lack of funding, Jones said, is why he didn't bring the bill up for a hearing.
"Since I became Chairman, I have maintained a standard practice of not considering legislation unless it is appropriately funded," Jones said.
He pointed out that SB31 would have created a fund, the I-73 Corridor Program, but no money would actually go into it for decades. As per the Virginia Code, a sitting General Assembly can't order a future General Assembly to spend money on a certain project. That means the bill could be approved, only to be rejected by a future legislature before any money is put in.
Virginia Sen. Bill Stanley, who sponsored SB31, said he wished Jones had talked to him before making that decision.
"Tell me, give me a call, let me know you're not going to hear my bill," Stanley said. "I was never told it wouldn't be heard. Nobody said a word to me about it."
For Stanley, the issue is one of fairness. He pointed to the fact that the Virginia Senate brings bills up for at least a hearing.
"We in the Senate make sure we give every bill a hearing," Stanley said. "Last year, this bill passed over. This year, it passed [the Senate] with bipartisan support, including senators from Northern Virginia."
He didn't see why a bill with that kind of support in the Senate couldn't even rate a hearing in committee. Instead, the bill was "left in committee," meaning that it was basically killed for this session. In order to be reconsidered, Stanley would have to refile it and go through the entire process again.
Jones said that he would make sure people understand his process before the next session.
"Going forward, I will make certain all of my colleagues are fully aware of [my] policy," Jones said.
Stanley said he wouldn't stop filing bills to find funding for I-73, but the shape they and the road take might be a bit different.
"I'm committed to bringing it back before the General Assembly," Stanley said. "[But] maybe we do it differently. If Virginia won't let us connect to the ports, then why don't we look to the south? Why not focus on building from the North Carolina line to the Route 58 bypass? Let's connect to Greensboro and Raleigh."
Stanley said he didn't have an exact figure, but estimated the cost would be about $100 million to build a road of that length. As of Thursday, the Virginia Department of Transportation didn't have an estimate for the costs involved with the smaller route.
One thing the smaller route has going for it is that it might not need to be a completely new project. On Feb. 22, the Federal Highway Administration published a notice of intent in the federal register to move forward with a safety and environmental impact study for U.S. 220.
What that means is that the Commonwealth Transportation Board provided $4.6 million, funded by a mix of state and federal dollars, to do an Environmental Impact Statement of the U.S. 220 corridor from the North Carolina state line north to the U.S. 58 bypass.
During the February 27 meeting of the Henry County Board of Supervisors, County Administrator Tim Hall mentioned U.S. 220 as a potential road option.
"That's the first step in hopefully creating a new road from the Carolina border to the bypass in Henry County that will open up four-lane access directly to the bypass," Hall said.
The idea would be to use this stretch of road, labeled by VDOT as the Martinsville Southern Connector, to link Henry County and the surrounding area to the portion of I-73 being built across the border in North Carolina.
"The Commonwealth Transportation Board has the authority to decide that a road can be built in phases," said Rob Catron, managing partner of Alcade and Fay's Virginia group. "Right now, the only way to construct an interstate is in phases."
Catron and his firm have a lobbying contract with Martinsville, Roanoke, Henry, Franklin and Roanoke counties to help push state and federal funding sources for I-73.
He pointed to the fact that the funding is already in place for the U.S. 220 studies, which started in February, unlike the overall I-73 project.
Specifically, according to VDOT officials, $15 million in unused earmarks for I-73 was repurposed for three different projects on Route 220. First, a corridor study will analyze potential short term improvements that can be made between I-581 and the Route 220 bypass. Second, a study will look at ways of improving access management along Route 220 north of the 220 bypass. The third study will analyze options to develop what VDOT officials call a "limited-access facility" road, between the Route 58 bypass and the North Carolina state line. A limited access facility is another word for an interstate-type road, a highway designed for "high-speed" traffic with limited stoplights or access roads that could slow things down.
While money has been approved for those studies, as of Thursday, no money had been allocated on the state or federal level to address concerns with the overall I-73 project. If the interstate is built as one project, rather than segmented, it will need an additional Environmental Impact Statement study, separate from the one done for U.S. 220.
The last Environmental Impact Statement on I-73 was done in November 2006. The Army Corps is asking for that to be updated, which would take an estimated $8 to $10 million and 4 to 5 years to complete, Jason Bond, communications director for VDOT's Western Virginia office, told the Bulletin earlier this month. That study would look at both the questions raised by the Corps and present any possible alternative routes, in order to see if a different plan would have less of an impact on the area.
Once the study is submitted, it has to be approved both by the Army Corps and the Federal Highway Administration. That has to be done before a final design can be created. Between the study and approval process, it takes between 5 to 8 years to finish.
Be the first to know
Get local news delivered to your inbox!