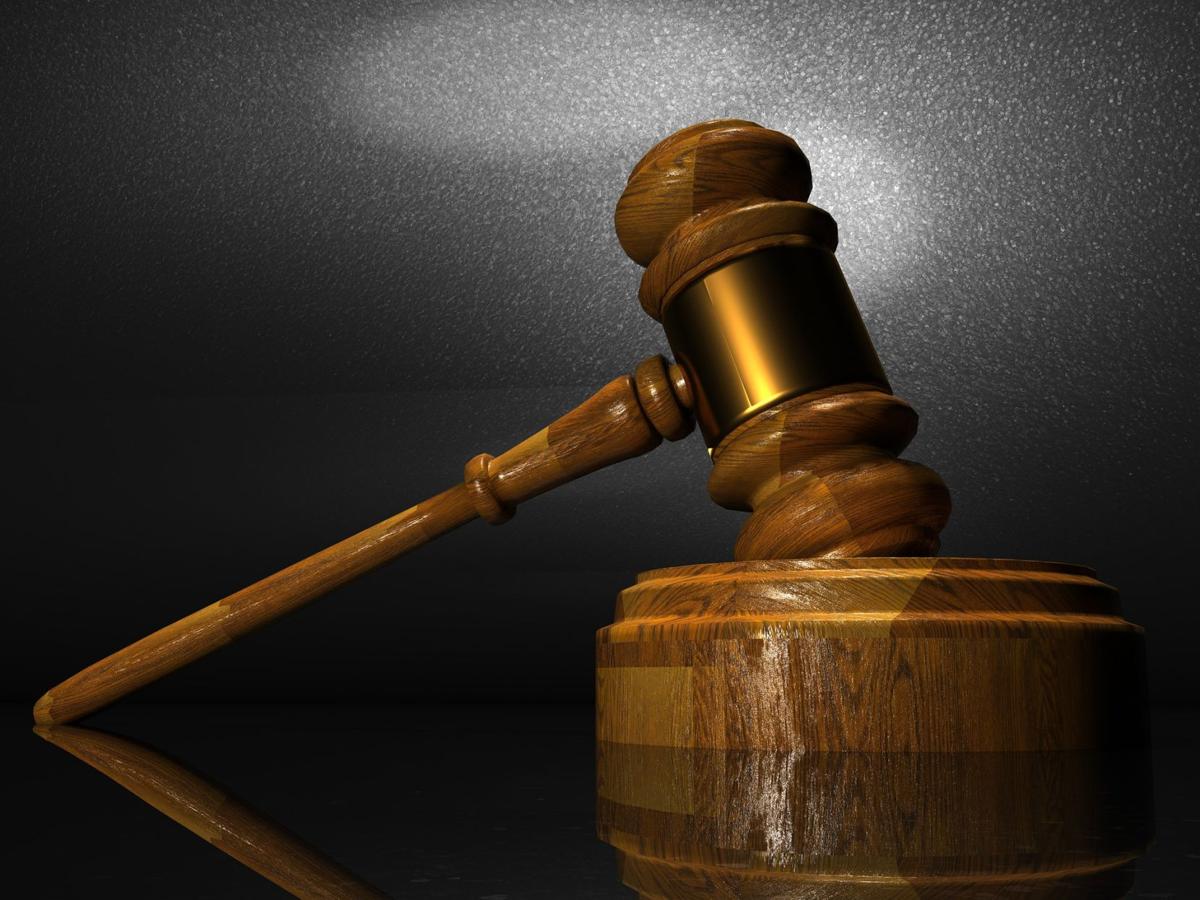 MARTINSVILLE--Judge G. Carter Greer found something confusing. Before handing down a sentence in Thursday's murder trial, he had something to say to the defendant.
Dennis Raymond Grant had pleaded no contest and was convicted in May of second-degree murder in the death of 46-year-old Bassett resident Marcey Penn. On Thursday, Greer said it was perplexing to him how the 57-year-old Grant, who said he loved Penn and planned to marry her, could kill her in such a brutal manner.
Greer pointed out Grant was convicted of second-degree murder -- killing without a specific intent to kill. However, the judge said the autopsy photos he saw Thursday indicated otherwise. Greer described it as a "terrible act" and said the "blows Grant inflicted over and over again strongly imply a specific intent to kill." An autopsy concluded that Penn suffered 13 stab or cut wounds in the attack by the Martinsville resident.
Sentencing guidelines recommended a range of anywhere from 17 years and nine months to 29 years and eight months, with a mid-point of 23 years and nine months. Instead, Greer sentenced Grant to 40 years in prison, with 28 years active and 12 years suspended on conditions including indefinite supervised probation after he is released from incarceration, indefinite good behavior and payment of restitution of $5,423.47 for funeral expenses. A 40-year sentence is the maximum punishment for second-degree murder under the Virginia Code.
Martinsville Commonwealth's Attorney Andy Hall had asked Greer to impose the maximum penalty, as judges are not bound by the sentencing guidelines.
The case stems from an incident on Nov, 13, 2015. On that date, Penn was playing cards with some friends at the home of Lillie Giles on High Street in Martinsville. At about 5:30 p.m., Grant came in. Everyone in the house knew Grant, as he and Penn had an on and off relationship that spanned several years and was volatile.
The card game broke up about 9:30 p.m., at which point Grant and Penn briefly left the house, as did Giles.
When Giles returned to her home, she observed Grant and Penn talking in the living room. Penn and Grant were fussing a bit, but Giles could not tell what they were arguing about.
Giles went to the back of the house to get some laundry. As she was walking back to the front of the house, she heard what sounded like a struggle and found Penn bleeding in the kitchen. Grant was about a foot or so away, holding a knife.
Giles screamed at Grant, "Dennis, what have you done?"
Grant, she said, did not respond. Giles then ran to the front door and screamed for help, then dialed 911.She turned back to see Grant stab Penn multiple times.
Giles, who was unarmed, attempted to stop the onslaught, but Grant pushed her away and told her to "stay out of this."
Giles pleaded with Grant to stop, but he refused.
Giles saw Grant put Penn in a headlock and stab her several more times, before releasing the woman.
As Martinsville officers Chris Boblett and Eric Eggleston arrived, Grant plunged the knife he had stabbed Penn with into his own chest, near his heart.
Penn was lying on the kitchen floor, bleeding profusely. Blood also was on the walls, counters and refrigerator.
Boblett asked Penn, "Who did this to you?"
According to the police report, Grant yelled out, "I did."
At Thursday's sentencing hearing, Giles, Boblett and Eggleston all testified about the incident. The prosecution showed heart-wrenching video footage from Boblett's and Eggleston's video cameras as well as the recording of Giles' call to 911.
Giles said the incident has taken a toll on her, and several relatives of Penn testified that the incident has had a devastating effect on family members. They described her as very friendly, helpful in time of need, loving, caring, sweet, as well as a good friend, mother, grandmother, daughter, sibling and niece.
"We loved her unconditionally. She loved us unconditionally," testified Margaret Terry, Penn's aunt.
Michael Prunty, Penn's brother, said she would paint their mother's house and clean gutters in his absence.
"Marcey was my best friend," Prunty said, and he described her as caring.
Matt Clark, Grant's lawyer, called his client's sister Cynthia Grant, who is a minister, as a witness. She said Grant has a history of substance abuse.
"Over the years, he's been to mental institutions," she said.
She described her brother as "a good-hearted person" and said he has "always been there" for their family.
She said she does not believe the incident would have happened if Grant had not been on drugs and alcohol. She said he loved Penn and hates this incident happened.
In his closing argument, Clark said he was at a loss for words and "this is emotional for me" in terms of trying to reach an understanding of why this incident happened.
He said he was not blaming Penn for anything, but he pointed out that the autopsy showed she had cocaine, benzodiazepine and alcohol in her system.
Clark said Grant plunged a knife into his own heart after attacking Penn, and open-heart surgery saved his life.
Clark said Grant wanted to die and has told him on a number of occasions, "I wish it were me," instead of Penn.
"He really wishes he were dead," Clark said.
When the officers' body camera footage and the 911 recording were played in court earlier, Grant was not present in the courtroom because Clark had made a motion that he be excused because of mental health concerns.
Grant looked down at the defense table and appeared to be audibly crying at times during the court hearing.
Hall argued that Grant was the calmest person in the room when officers arrived at the grisly crime scene. At the time, Grant responded to officers' questions, apparently was not high on substances, his words were not slurred, and he was remarkably composed, Hall argued.
Greer said, "To say this is a tragic case is a gross understatement."
He said Penn loved and cared for her relatives and they loved and cared for her.
Greer said, "It is inexplicable really how the defendant could do such a thing."