At first, variants coupled with thwarting COVID-19 recommendations stoked fear of another peak of infections.
Now, vaccine hesitancy is emerging as long-term worry to the pandemic already extending into its second year and stretching thin patience of those who long for a return to normal life.
Last week, the Centers for Disease Control and Prevention reported a variant of the coronavirus — known as B.1.1.7 — has taken over as the dominant strain around the country. The University of Virginia's Biocomplexity Institute echoed that finding in its Friday report, saying the strain is now the most common around the state.
This particular altered form of the virus — and there are many around the world — was first found in the United Kingdom. The reason for alarm: It spreads more rapidly and can increase the severity of COVID-19 by 60%, UVa reported in its weekly update. It also seemingly causes more problems in younger people.
Many health districts — including those servicing Southern Virginia localities — have already expanded into Phase 2 of Virginia's vaccination program. That means anyone 16 or older is eligible to receive a shot of protection from COVID-19.
"While the move to Phase 2 is a sign of progress, it comes with some caveats," researchers from UVa explained.
Some localities had to expand eligibility because it became increasingly difficult to fill appointments for those who already fell under the first phase of vaccinations.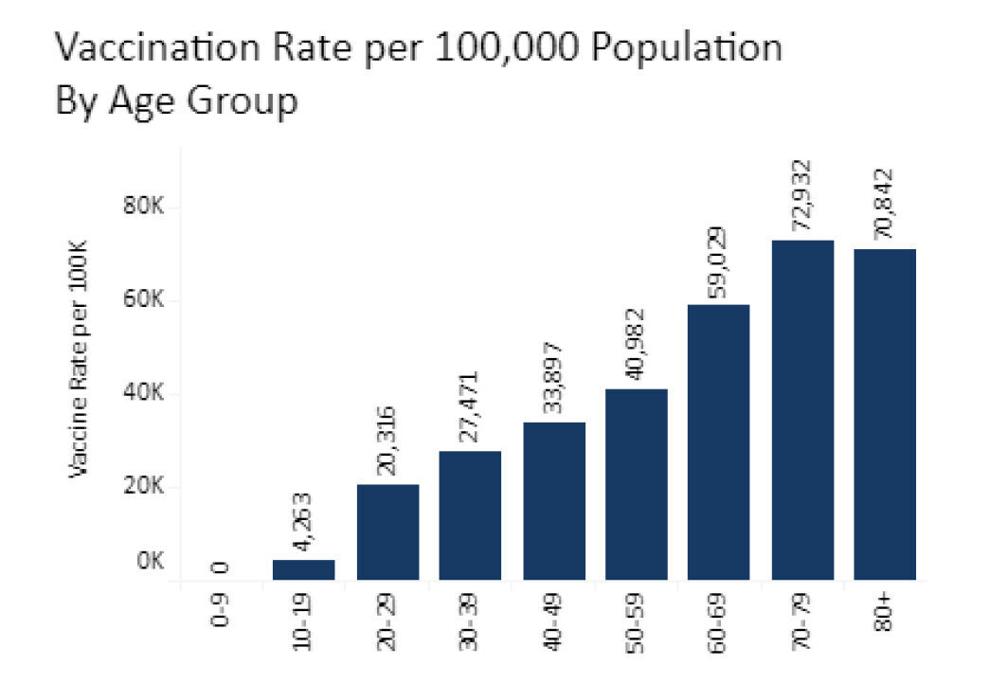 On the encouraging side, 1 in 3 Virginians have received at least one dose of a COVID-19 vaccine. About 1 in 5 state residents are fully vaccinated, meaning they've received two shots of the Pfizer or Moderna vaccines or one dose of the Johnson & Johnson version.
But, with those numbers, there are about 25% of residents 70 and older who have not received a first dose. This comes despite being eligible since January. Vaccinations among this age group have slowed in recent weeks, with barriers to access and hesitancy blamed, UVa reported.
A dose of help
To help, the state is growing its community vaccination clinics and mobile operations to make it easier for someone to find access.
"However, vaccine hesitancy is also an important factor," UVa researchers wrote. "While surveys indicate that the greater majority of Americans, including Virginians, want to receive a vaccine, a sizeable minority are reluctant to do so."
Danville was the first city in the state to launch a community vaccination vaccination center. It's stationed at the former J.C. Penney department store in Danville Mall. Satellite offsprings also started about two weeks ago at places like community recreation centers, the Institute for Advanced Learning and Research and and old grocery store in Gretna.
Yet, week after week, the numbers show decline.
"County leaders are hopeful that more residents will take the vaccine now that it is widely and conveniently available in our community," Caleb Ayers, a spokesperson for Pittsylvania County told the Danville Register & Bee on Friday.
A plethora of community partners have stepped up to help the health department deploy not only vaccines, but spread the message of the importance of inoculation. Among those organizations are the city and county chapters of NAACP along with members targeting the Hispanic communities.
"This is a true community effort whose benefits will hopefully last week beyond this pandemic," Dr. Scott Spillman, director of the Southside Health District, told the Register & Bee.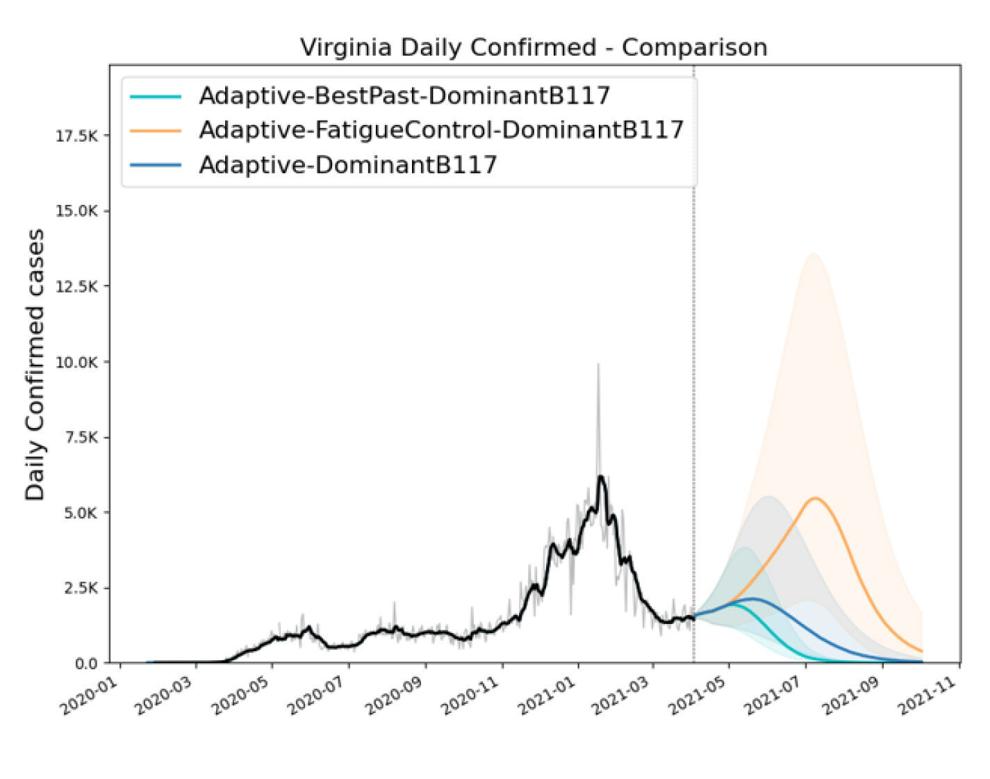 Road ahead
The latest UVa model continues to predict another peak of COVID-19 cases coming by summer, but this week's report pulled back slightly on the severity. Previously, models showed a possible eclipse of the January surge which saw about 68 cases per 100,000 people. The worse case scenario would bring about 65 cases per 100,000 by August, the UVa model predicts.
By comparison, there were 18 cases per 100,000 people last week, higher than the 13 per 100,000 during the summer 2020 peak.
The possibility of vaccine-resistant variants is another risk when many are hesitant to get a COVID-19 shot.
UVa explained it like this: "In an environment where few people are vaccinated, variants with higher transmission rates are more fit: they outcompete other strains. However, as more people are vaccinated, vaccine-resistant variants may become more fit."
Simply put: People who aren't vaccinated provide the virus an avenue to increase the risk of variants. Those mutating version of the virus could become resistant to current vaccines, essentially hurdling the population back to square one.
Currently, all three vaccines are effective at preventing severe disease, hospitalizations and deaths from COVID-19, the report from UVa stated.
"COVID-19 may persist, but once everyone who wants a vaccine has one, vaccinated individuals will be able to treat COVID-19 like the flu or other seasonal diseases," researchers wrote. "It may make you sick, and some seasons may be worse than others. You may need a booster shot every year. But you can safely return to normal life."