There is a worker shortage in Martinsville and Henry County, a problem that is occurring nationwide as the country's economy continues to awaken from the pandemic. But the situation is baffling to people who have lived here for years and have for more than two decades heard the complaints about high unemployment and a lack of jobs.
There are help-wanted signs all over the area — many of them offering opportunities in the food-service business — and even the city of Martinsville has a flashing billboard to advertise openings.
The problem is causing businesses to reduce hours, reduce service and, in the worst of situations, close their doors.
On a recent afternoon people were making their way to have lunch at the Shindig Uptown Bistro in Martinsville when owner Tammy Pearson declined a call on her cellphone.
"It's from DoorDash," Pearson said. "When it gets like this, we just simply have to turn away the business."
Will and Tammy Pearson own Shindig as well as Wild Magnolia at the Patrick Henry Mall and Sportlanes, a bowling center near Collinsville. Tammy Pearson also is serving her first term on the Martinsville City Council.
"Food service is the number one employer in the country," Will Pearson said. "With the unemployment and stimulus benefits, people don't want to work."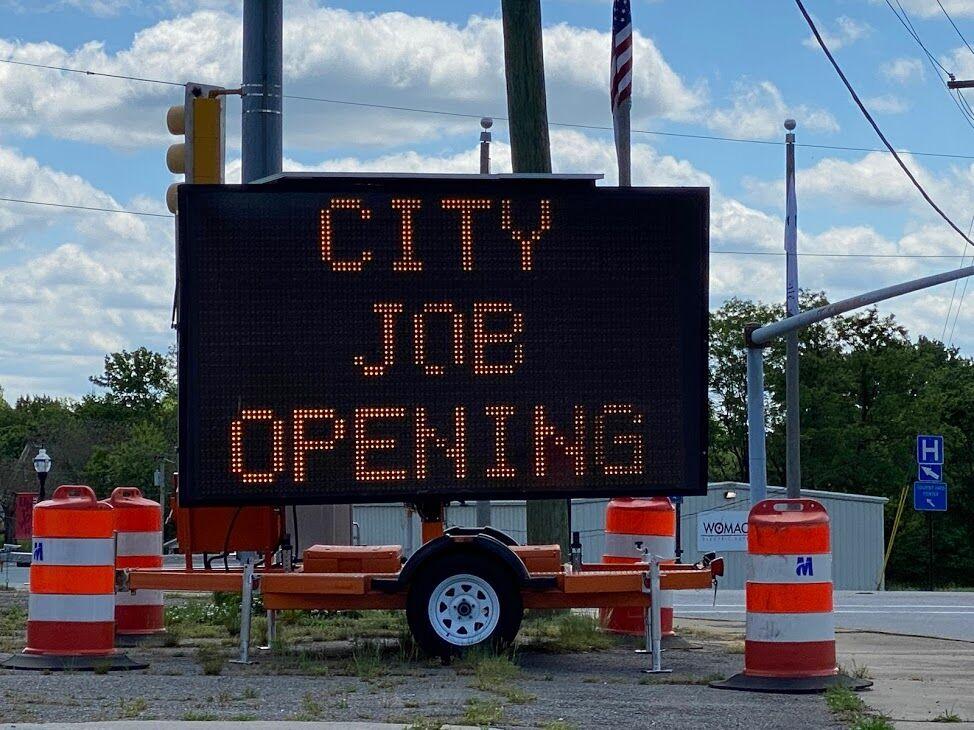 Because of the coronavirus pandemic, the federal government last year approved an historic expansion of unemployment insurance that gave workers $600 in addition to state benefits, and a second round of stimulus this year added another $300, which is slated to last through September. There also were two rounds of lump-sum stimulus checks, most recently for $1,400.
"This bill pays you more not to work than if you were working," Sen. Lindsey Graham (R—South Carolina) said when the bill was passed.
Some observers are pointing fingers at those dollars as deterrents for people who could work and now don't immediately have to work. Others say the virtual learning environment for students that requires parents to stay at home is a contributor.
Whatever the cause, the impact is felt directly by both the businesses and the consumers who traffic them.
Tammy Pearson said everyone on her payroll is working extra time, and despite advertising for open positions and doing interviews every Monday at Shindig and Wednesday at Wild Magnolia, no one is responding.
When it gets busy, Pearson said she often has to ask customers to wait to be seated even though there are empty tables: "A server can make what they want here, and we don't have enough servers to wait on all the tables."
A different tune
When Doug and Telisha Williams, a Southside music duo, moved to Nashville in 2009, they had penned a song about Martinsville titled "20.2."
The song's description says, "It tells the story of a small-town factory worker who loses his job; the title of the song refers to the town's unemployment rate, and such hard times and hardscrabble souls are the canvas from which the duo paints."
You wouldn't sing that today to describe businesses across all sectors who are reporting the desire to hire people and the lack of applicants.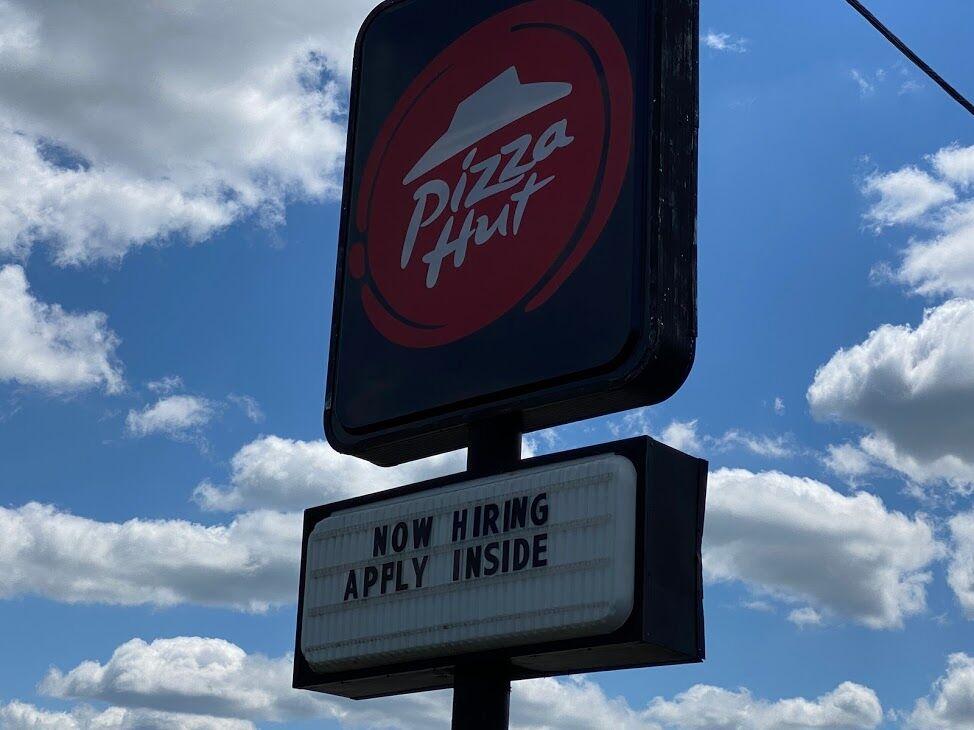 "It doesn't take a rocket scientist to see that we have a lot of openings in our community, and we're not in a bubble, this is an issue that the whole country is facing," said Jason Muehleck, a senior vice president for Ameristaff, an employment and staffing solutions company headquartered in Martinsville with offices in Virginia and North Carolina. "We are seeing record openings from clients that we haven't seen in years, so I know the market is strong. But without a workforce to fill those orders, it becomes very challenging.
"We've developed our own marketing strategy to combat the stimulus checks, and we're calling it 'stimuplus,'" he said with a slight chuckle. "If you come to work for us, you'll get a stimulus check every week; it'll just be in the form of a paycheck."
Last month, data from the Labor Department showed job openings were at a 5-month high, and the Manhattan Institute, a think tank on economic growth, said 88% of manufacturers in the U.S. had unfilled jobs.
"There are an estimated half-million more skilled trades jobs available than people trained to fill them," the report stated.
Experts agree the larger, pandemic-inspired unemployment benefits are part of the problem, but they also cite issues with parents taking care of children who are learning remotely at home and fears of the health risks by being out in public.
A census survey released last week backs up that opinion showing 6.3 million people didn't seek work in March because they had to care for a child, and 4.1 million said they were afraid of contracting COVID-19.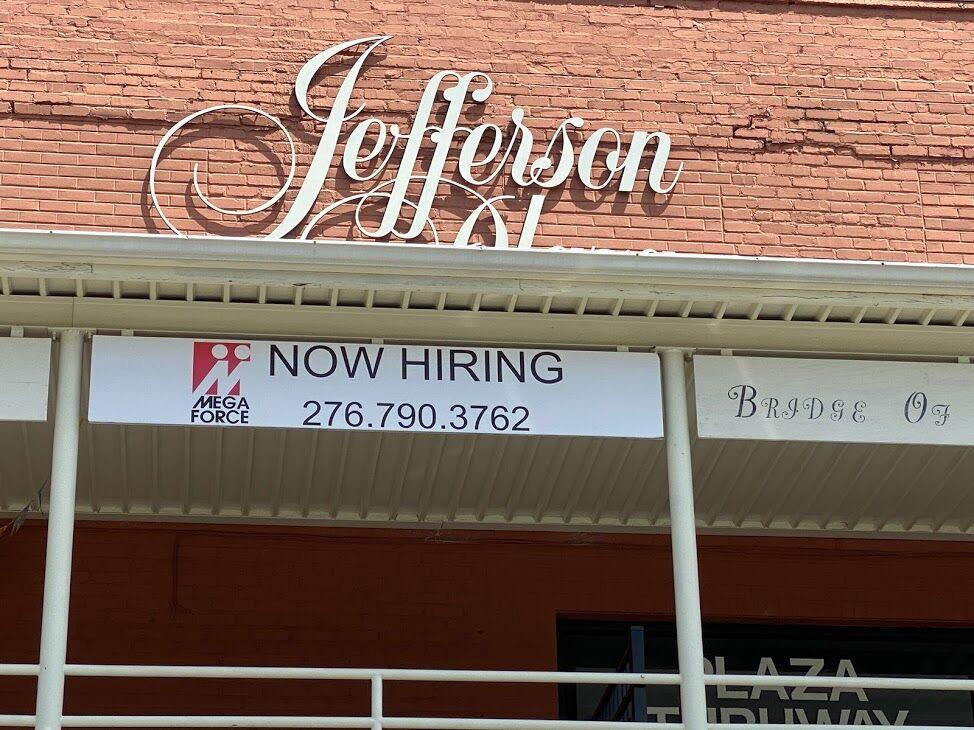 South Carolina and Montana have addressed the problem by making the unprecedented decision to reject the additional federal unemployment money and other states may follow suit.
Montana Gov. Greg Gianforte said something had to be done to address his state's "severe worker shortage."
Julia Pollak, a labor economist with ZipRecruiter, says most people looking for work want to do it remotely, and nine out of 10 jobs currently available require in-person work.
"We risk losing our PPP [Paycheck Protection Program] money because we can't find employees," Will Pearson said. "Right now the VEC [Virginia Employment Commission] is like an ATM with free money."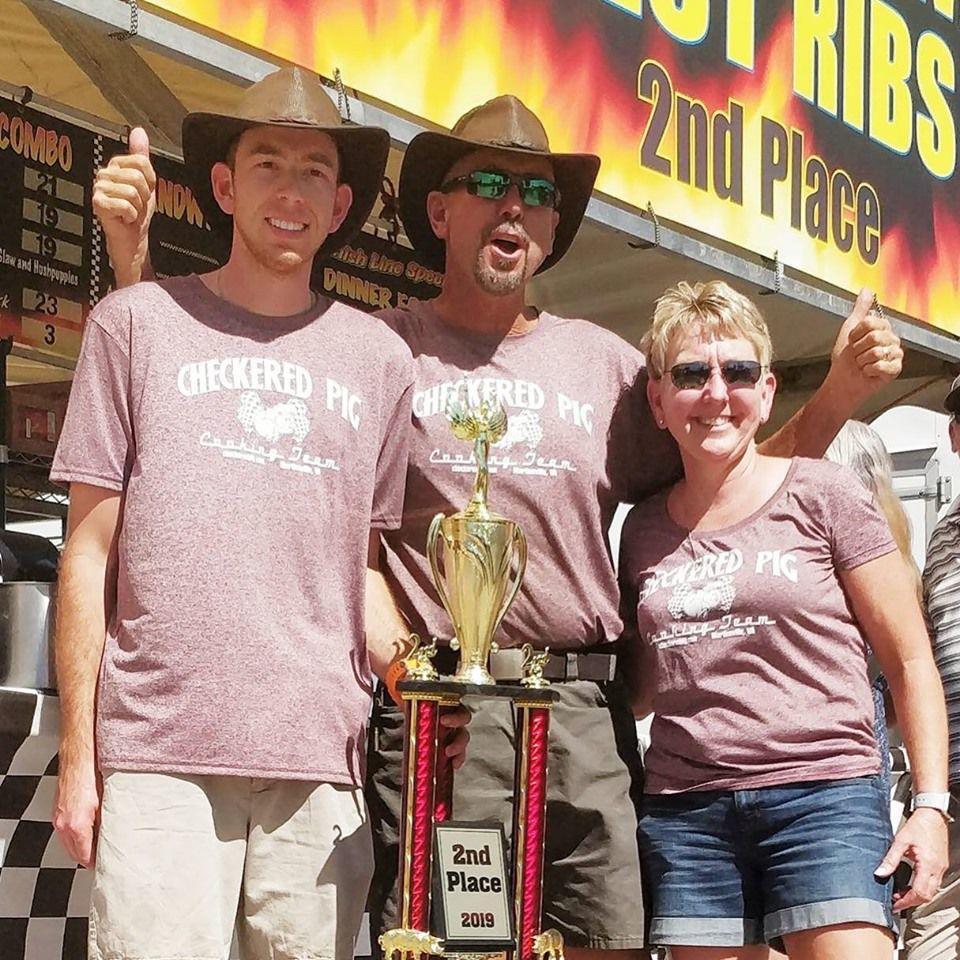 Tommy and Lisa Houston own the Checkered Pig BBQ and Ribs restaurants in Martinsville and Danville and are trying to hire additional help at both places.
"This is a challenging time for business owners," Tommy Houston said. "It's pretty evident there is a labor crisis.
"Unemployment benefits and the stimulus is causing people to stay at home and make that easy money."
And Lisa Houston said chain restaurants were able to absorb the minimum wage increase that went into place on May 1 better than independently owned restaurants like theirs.
"The minimum wage just increased to $9.50 and it's going to $11 in January," she said. "They are already paying $12 to $15 an hour at some of the chains, and the independents can't compete with that—it just means that prices will have to go up."
Increased costs are not only coming from payroll, but from the price of food.
"Last week we bought beef for $3 a pound, and this week it's $4," Lisa Houston said. "One supplier said they couldn't fill our order of French fries.
"If you don't rework your menu, your food costs will go through the roof."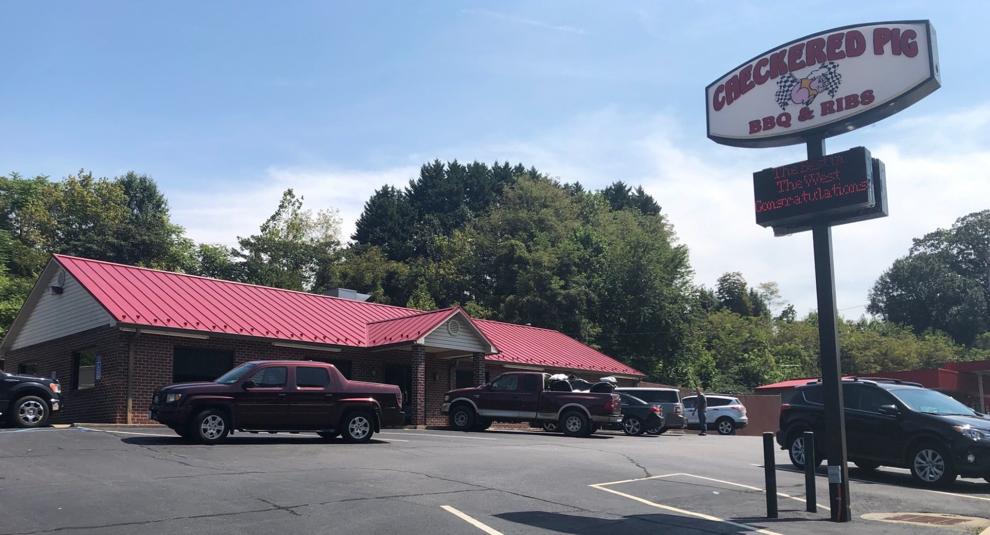 'You have to have people'
Tommy Houston said his entire industry is in a turmoil.
"Our suppliers say they don't have enough workers in the warehouse, and the warehouse says they don't have enough drivers to deliver the orders," he said. "It all just trickles down and it affects all of us."
The Houstons imagine the average person coming in to eat has no idea the difficulties they are having right now just keeping the doors open.
"The Taco Bell here had to close for a day, and the Wendy's shut down for a few hours because they didn't have enough workers," Tommy Houston said. "You've got to have bodies to do what we do."
The Checkered Pig BBQ on Liberty Street in Martinsville is looking for two part-time servers that are able to work evening shifts.
Smaller job fairs
The National Bureau of Economic Research released a study last month that found when unemployment benefits were bumped up 10% because of the pandemic, job applications declined by 3.6%.
"What's more fun than working at Sportlanes?" Will Pearson asked. "At our restaurants we cook real food. ... If you learn to cook here, you can cook anywhere. ... We're like a free culinary school."
The Shindig building was a catered-only facility before it became a full restaurant, and Tammy Pearson still provides catering services.
"Wedding season is coming up," she said. "I sure hope we don't have to cut back."
The Pearson Restaurant Group is one of a number of clients Charles Roark serves as a marketing agent, and he says he's seeing the same problem everywhere he goes.
"You've got unemployment benefits and stimulus checks and now tax refunds are coming in, and everyone wants to take a break from COVID and go to the beach," Roark said. "In June the VEC will make everyone go look for work, and September is when this is supposed to stop, but there are talks in Congress for it to continue.
"Having more jobs than people willing to work might be a problem in areas like New York or California, but now we've got it here."
Roark said his three television stations in Martinsville, Danville and Reidsville, N.C., were inundated with advertisements from staffing agencies trying to fill jobs, and much of his day is spent holding live job fairs on location and airing the events on television and streaming them on Facebook.
"Two years ago we would get 25 to 60 people to a job fair, and now if we get eight people, everybody's cheering," Roark said. "It's crazy."
Frith's Dixie Pig Barbecue Restaurant in Martinsville has been a favorite place to eat for locals in the area for several generations, but when their cook of more than 25 years died, a replacement could not be found.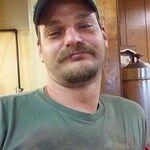 Donald Stump was only 43 when he died suddenly. He had been employed at Dixie Pig since he was a teenager, and whether it was a breakfast plate, chuckwagon sandwich, hot dogs and fries, or a barbecue plate with onion rings and hushpuppies, Stump filled the order.
Dixie Pig Owner Gary Frith will turn 80 this year and was at the restaurant every day ringing the cash register and visiting with patrons at the tables or at the counter, but when Stump died, the restaurant closed.
Frith didn't respond to a request for an interview, but family members say it is still his intention to reopen. "He's looking for dependable, honest employees," they said.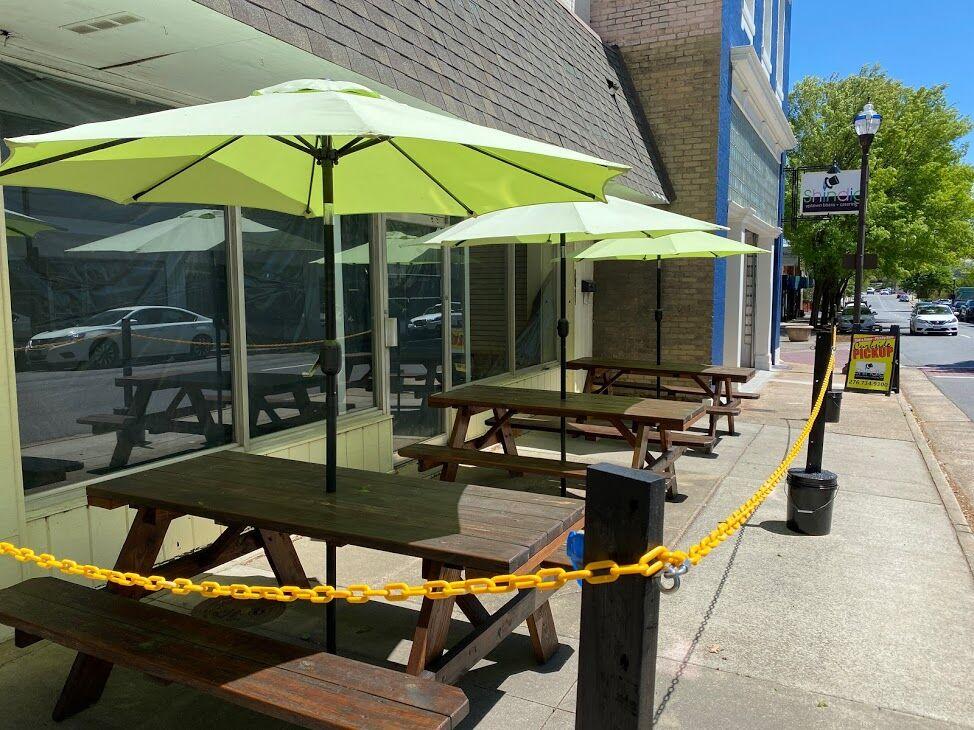 The National Federation of Independent Business reported in a March survey that it had found that more than four out of 10 of its members had job openings they couldn't fill.
"We need to continue to creep out of this COVID situation. We need to get our kids back in school, and I do believe personally that there are a lot of these government subsidies that need to be cut off," Muehleck said. "The jobs are there, and it's time for us to get back to work."
Instead of paying unemployed people additional federal money to remain out of the workforce, Montana is using part of President Joe Biden's $1.9 trillion coronavirus relief package to provide $1,200 return-to-work bonuses.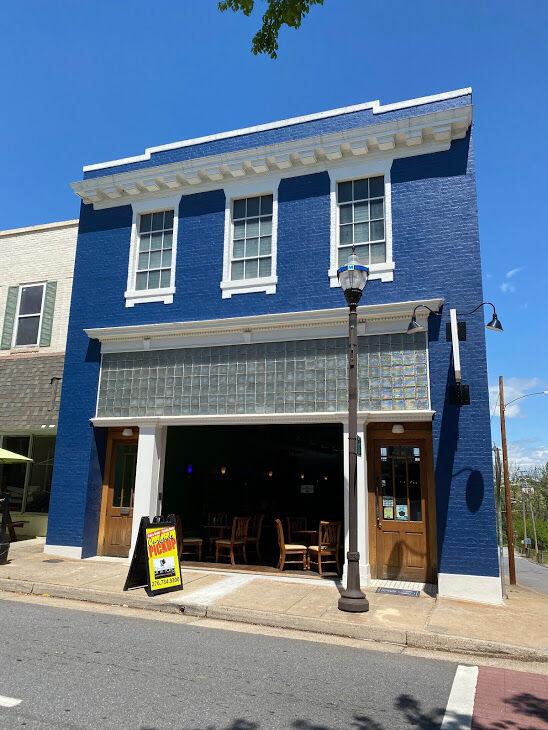 Tammy Pearson excused herself from an interview with the Bulletin when four men stepped inside Shindig on a sunny afternoon. "Good afternoon, gentleman," she said. "We'll be right with you."
Will Pearson watched as his wife jumped into action and began shaking his head.
"The government provided a way for us to have outdoor seating, alcohol to go, access to ordering to-go meals, and it all helped," Will Pearson said. "This creative, out-of-the-box thinking saved us, but now this same government might ruin us.
"It's like a horror movie about yourself … something's got to change."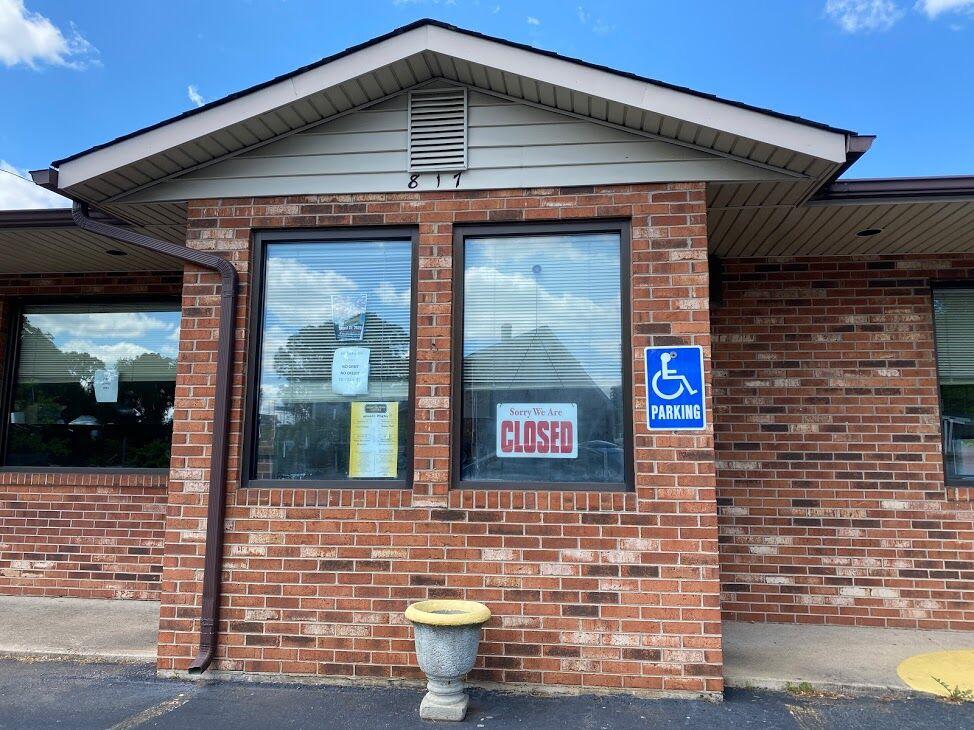 Bill Wyatt is a reporter
for the Martinsville Bulletin. He can be reached at
276-638-8801, Ext. 236.
Follow him @billdwyatt.