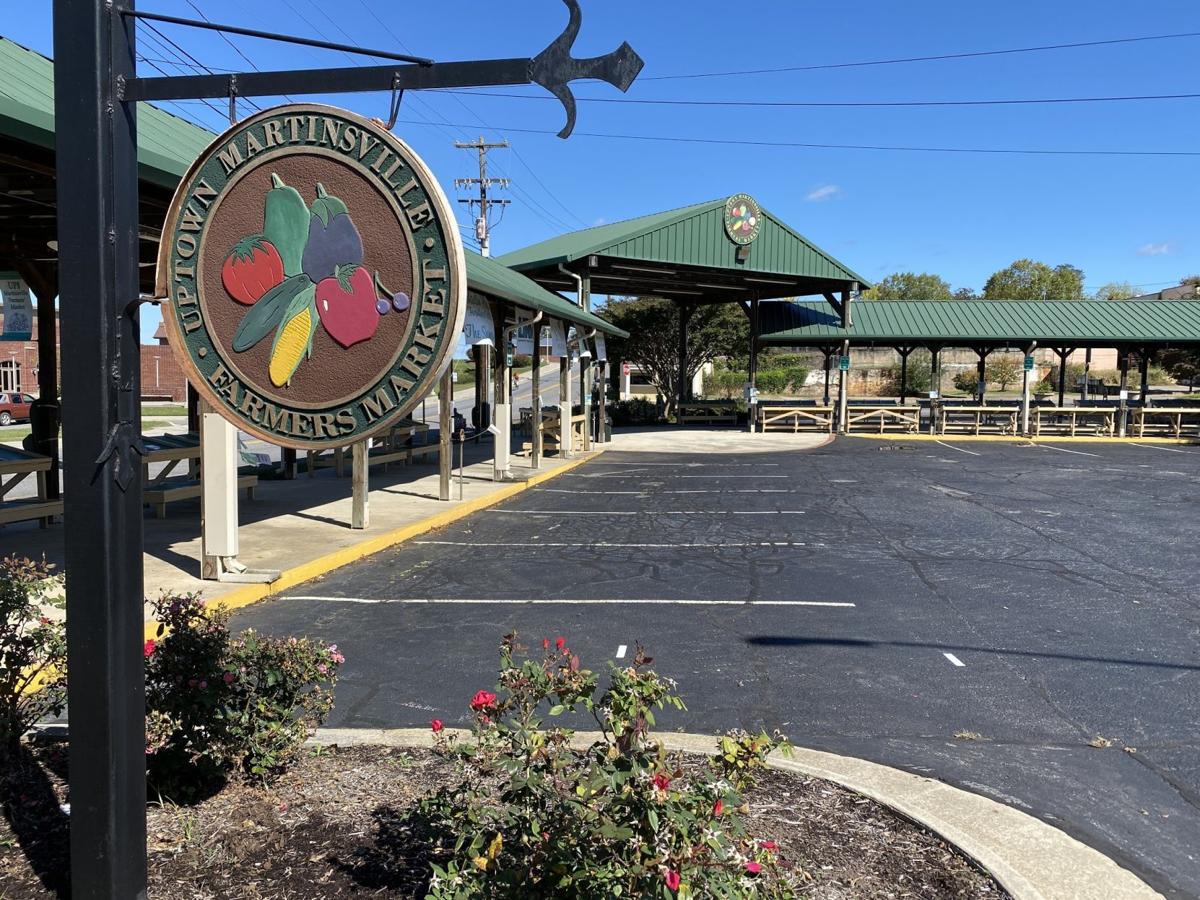 Spring is a few days away, and that means the Uptown Farmers Market will soon open for the season.
Local sellers of canned foods, baked goods, crafts, cut flowers, eggs, honey, meat and produce will set up on Saturday mornings at 65 West Main St., rain or shine, beginning April 24.
"As with each previous year, we're excited to begin the new season soon—it's always nice to prepare for fresh, local goodies," said Kimberly Keller, Uptown Martinsville's entrepreneurial development manager. "For the Uptown Martinsville Farmers Market 2021 season, all COVID-19 regulations will be followed throughout the season."
Keller said based on the current regulations, that means vendors, customers, and staff will be required to wear face coverings, and frequently touched surfaces will be regularly sanitized.
Everyone involved will be washing their hands frequently and socially distancing.
"Signage will be present … to serve as a reminder for all market patrons to follow the regulations," Keller said.
The virtual farmers market was established last year in response to COVID-19 through a Harvest Foundation's Pick Up the Pace (PUP!) Grant and Keller says the virtual version will return for the 2021 season.
"Participating vendors are currently working to update their inventory online," said Keller. "Customers will be able to shop online at martinsvillefarmersmarket.com and pick up their products in person at the market."
Many vendors have already signed up to participate in the 2021 season and Keller said a wide variety of fresh produce, baked goods, eggs, local beef, honey and soaps are expected to be available through the season.
"The market will continue to offer an EBT match," Keller said. "SNAP shoppers are encouraged to visit the market manager on scheduled market days to get started."
Keller said they've made the process simple.
"Customers tell the market manager the amount of funds they would like processed, and the manager will run the card and provide the customer with tokens to spend with market vendors," Keller said. "For example, if a customer requests $10 to be processed on their card, they will receive $10 in tokens to spend on EBT eligible products and $10 in tokens to spend on produce, for a total of $20."
The Uptown Farmers Market will be open on Saturdays from 7 a.m. until noon, April 24 through Nov. 20, and on Wednesdays from 7 a.m. until noon, July 7 through Sept. 29.
Bill Wyatt is a reporter for the Martinsville Bulletin. He can be reached at 276-638-8801, Ext. 236. Follow him @billdwyatt.