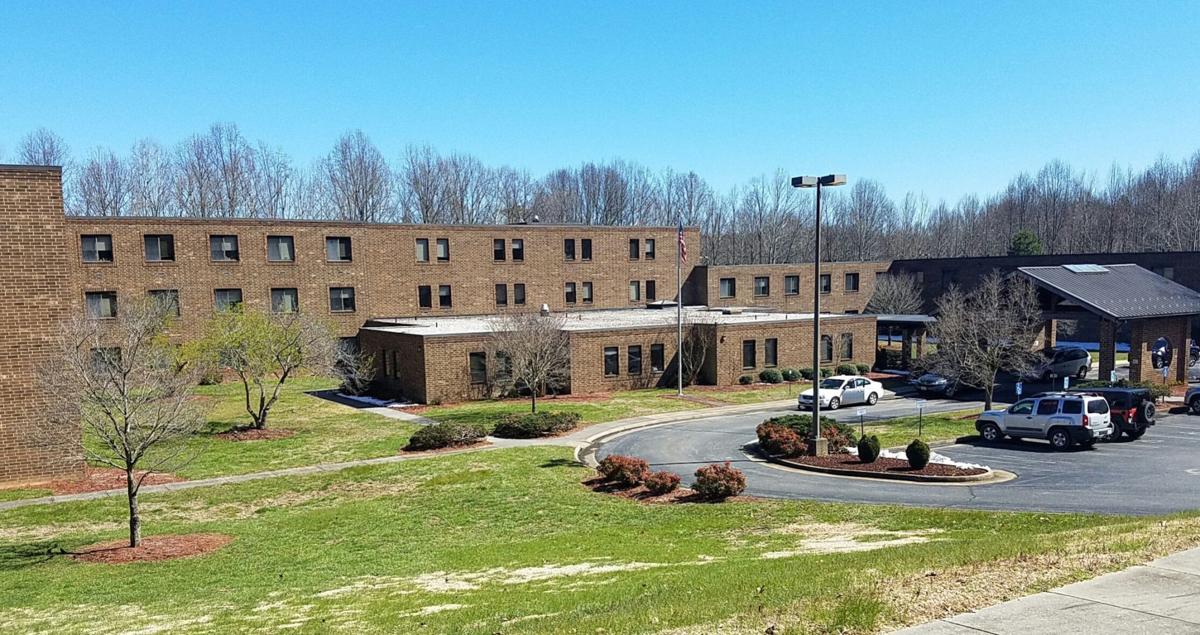 A judge has issued an emergency order and appointed a special receiver in an effort to keep open the financially struggling Blue Ridge Rehab Center and Blue Ridge Manor in Martinsville.
The order was issued June 20 by Martinsville Circuit Court Judge G. Carter Greer because officials with the Virginia Department of Health and Virginia Department of Social Services indicated in court filings that it's important for the skilled nursing facility and assisted living facility to be maintained.
Greer appointed a special receiver at the request of OHI Asset Martinsville LLC and OHI Asset Martinsville ALF LLC in a lawsuit they filed against BRVA Properties LLC, BRNURSCO LLC and BRALFCO LLC.
The order identifies OHI Asset Martinsville LLC and OHI Asset Martinsville ALF LLC as the landlords of the 26-acre property at 300 and 400 Blue Ridge St. in Martinsville. BRVA Properties is named as the tenant and BRNURSCO and BRALFCO LLC as the "defendant operators." Ownership of those companies is unclear in court documents.
OHI is represented by Michael Hastings of Whiteford, Taylor & Preston LLP of Roanoke and Leighton Aiken of Ferguson Braswell Fraser Kubasta PC of Dallas. The defendants are represented by Steven P. Gould of Danville.
The Virginia Department of Health says Blue Ridge Rehab is a 300-bed facility that as of July 3 had 231 residents. Blue Ridge Manor has a capacity of 60, and an inspection written May 16 "noted 38 residents to be in care."
On Feb. 25, the plaintiffs, among others, terminated the master lease for Blue Ridge, and the defendants have said they do not have the financial ability to continue operating and could not meet their obligation for the payroll that was due on June 2.
Meanwhile, court filings describe the manner in which various state agencies are trying to arrange a deal that protects the operation and the patients' care, stabilizes finances and avoids bankruptcy until a long-term solution can be found. Another court hearing is scheduled for July 19, when the receivership will expire.
The lawsuit delineates a variety of financial and regulatory problems for the two facilities:
As of the date their lease was terminated, the operators owed basic rent of $5,647,059.26, along with other fees specified in the lease, and is delinquent on property taxes of at least $211,430.99. And since that termination holdover rent as of May 31 totaled $2,316,438.70, with that amount accruing at $24,642.96 per day.
An affiliate of Genesis Healthcare, which had provided therapy services at the facility, was discontinuing services as of June 30. Rehabilitative services are required under Virginia nursing facility licsensure regulations and Medicare regulations, according to the lawsuit.
The Virginia Department of Health Office of Licensure and Certification advised that on June 5 it was notified that the skilled nursing facility is at risk of losing its local business license.
Because its walk-in refrigerator is broken, the company is renting a refrigerator that is located outside the building, which is in violation of Medicare regulations.
Several vendors have put the facilities on a cash-on-delivery payment system because of defaults on accounts and have threatened to cancel them altogether.
Greer appointed Suzanne Roski as special receiver for 30 days, and he scheduled a court hearing for July 19 "in the event that the defendants or another party in interest, including any agency of the commonwealth, lodges an objection to the extension of this order…." Roski's term could be extended.
His order authorizes the receiver to enter into a management agreement with Kissito Healthcare, "or an affiliate thereof, or any other qualified manager of a skilled nursing or assisted living facility, as applicable," to manage the day-to-day operations under an agreement suitable to the receiver and the landlords.
"Kissito will serve as the current operator [of Blue Ridge Rehab Center] until such time that a new operator is identified," Kim Beazley, deputy director of the Virginia Department of Health Office of Licensure and Certification, wrote in an email Monday. "The facility will remain open and operate as usual. The residents will remain in the facility. I can only speak to Blue Ridge Rehab, as we are the licensing entity for that facility."
In a letter to Judge Greer dated June 20, Robert A.K. Payne, director of that office, wrote that "VDH's sole concern is the health, safety and welfare of the residents of the nursing home. …. BRNURSCO may not transfer or assign its nursing home license. However, a license-holder can surrender its license to VDH and is required to do so when there is a change in ownership."
He said a new license couldn't be granted for the rehab facility until BRNURSCO surrenders its license, and he asked the court to grant the receiver the power to make that happen.
Greer's order does give the receiver or her designee power "to effectuate a change of ownership."
Similarly Tara D. Ragland, director of the Virginia Department of Social Services Division of Licensure, wrote Greer a letter dated June 20 in support of the emergency appointment of a receiver for Blue Ridge Manor Assisted Living Facility and an application for license for a new operator by June 28.
She did not respond immediately on Tuesday for a request for comment or a status report on that deadline.
She had written to Greer that VDSS had notified BRALFCO that its license would not be renewed because of the company has not met requirements of financial solvency and that the company could not transfer the license.
"A new license cannot be issued to operate Blue Ridge Manor unless and until BRALFCO cannot legally operate Blue Ridge Manor," she wrote.
"VDSS believes that it is in the best interests of health, safety and welfare of the residents of Blue Ridge Manor for the parties to have a plan that comports with Virginia law and allows the residents to remain … thereby avoiding the potential mental, physical, and emotional trauma of moving the residents to another facility."
Paul Collins is a reporter for the Martinsville Bulletin. Contact him at 276-638-8801, ext. 236.
Paul Collins is a reporter for the Martinsville Bulletin. Contact him at 276-638-8801, ext. 236.
Get local news delivered to your inbox!
Subscribe to our Daily Headlines newsletter.