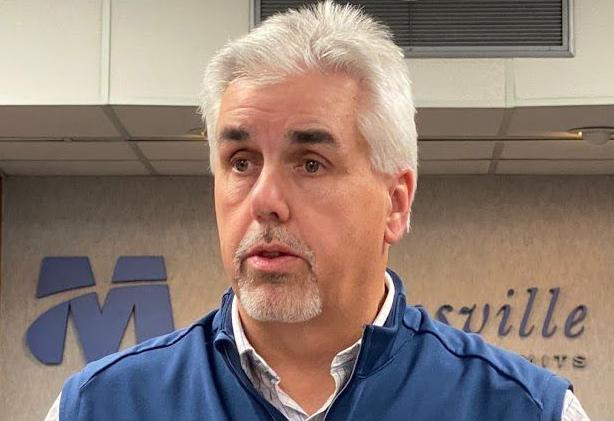 Some 500 customers could be in danger of losing service when the Henry County Public Service Authority resumes disconnections for past-due accounts on Monday, the county announced in a release.
Officials say the $200,000 from the CARES Act that the county set aside to assist residential customers with those bills isn't being used. As of last Tuesday, only three of those 500 had taken advantage. Some 11 more have tapped the funds to assist with past-due bills through American Electric, the release said.
Once verified, residential customers can have up to 50% of their outstanding balances paid. Those customers then would be put on payment plans for the remaining balance.
"All a residential customer has to do is reach out to Social Services and follow a very easy process to verify eligibility," PSA General Manager Tim Hall said in the release. "It is hard to understand why more residents haven't taken advantage of this simple task to help get their bills paid."
Residential customers who have past-due bills should contact the Henry-Martinsville Department of Social Services at 276-656-4300 or, for questions, call 276-634-2500 and press "1" for billing.
Martinsville First joins Ohio bank
Martinsville First Savings Bank will be affiliated with First Mutual Holding Co. of OHIO, pending approval of regulatory agencies and of voting members of Martinsville First, the banks announced in a release.
This affiliation will enable Martinsville First to offer its customers a wider range of financial products and services, including small business loans, mobile banking, an enhanced suite of residential and commercial lending options and all technological and operational benefits, the release said.
Martinsville First will retain its local board of directors, management team and employees. Officials of FMHC, which has affiliated banks in Ohio and Kentucky, liked that Martinsville First's position between Roanoke and Greensboro-High Point, N.C., afforded an expansion opportunity.
"This strategic partnership will expand our resources to better serve the individuals and businesses in our market area," Roger P. Hornsby, president & CEO of Martinsville First, said in the release. "This affiliation provides a way to ensure we continue to prosper. ... We are committed to continue supporting our vibrant local community in Martinsville and Henry County, Virginia ,as we have done for almost 100 years."
PHCC board meetings
The Patrick Henry Community College Board will meet via Zoom at noon on Sept. 21. This is a public meeting, but the board will not receive public comment.  Information for joining the Zoom session will be posted at www.patrickhenry.edu. This will be preceded at 11:30 a.m. by a public meeting of the board's Budget & Finance and Facilities committees. Those can be attended via Zoom as well.
Road projects
The city of Martinsville began installation of a new water main, starting at the intersection of Cherokee Court and Cherokee Trail and ending at the intersection of Cherokee Trail and Root Trail. Traffic signs will be in place along the route, and residents in the area should expect some traffic delays. For further information, call Director of Water Resources Mike Kahle at 276-403-5157.
Spot paving is underway at various locations on Route 57. Flagging operations will be in place. This project is expected to be completed by Nov. 20.
HCPSA will be installing new water line and service along Dale Avenue that can require periodic road closures. Detours will be in place during daytime hours only. The work is expected to be completed in early September.
Installation continues for two emergency pipe replacements on U.S. 220 Business, at three hundredths of a mile north Speedway Road and on U.S. 58/220 at Greensboro Road and William F. Stone Highway. Drivers can expect lane closures at both locations. The completion date is scheduled for August.
Work continues in the turn lane for U.S. 220 South/U.S. 58 East Bypass began work, and drivers may experience brief periods of flagging on Route 877 to unload equipment and materials. A temporary right lane will be in place during the working hours of 7 a.m. and 5:30 p.m. Monday through Friday. Estimated completion is August.
Work is underway on U.S. 220 East to include trench widening and the addition of rumble strips and guardrails from Dyer Street to the Franklin County Line. Work is scheduled to be completed by Oct. 23.
Beginning Sept. 8 Pond Road in Patrick County will be closed between Raven Rock Road and Squirrel Spur Road for pipe replacement. Detours and directional signs will be in place. Weather permitting, the road will reopen Friday.
Pleasant View Drive in Patrick County has reopened to traffic, but drivers should be cautious of rough roads until the asphalt is replaced. This is between Pole Bridge Road and Egg Farm Road, where a pipe was replaced.
Paving is underway on both lanes of Route 661 between mile markers 5 and 10 in Patrick County. There will be lanes closed and flag operations in the work zone. The expected completion is Nov. 20.
Get local news delivered to your inbox!
Subscribe to our Daily Headlines newsletter.