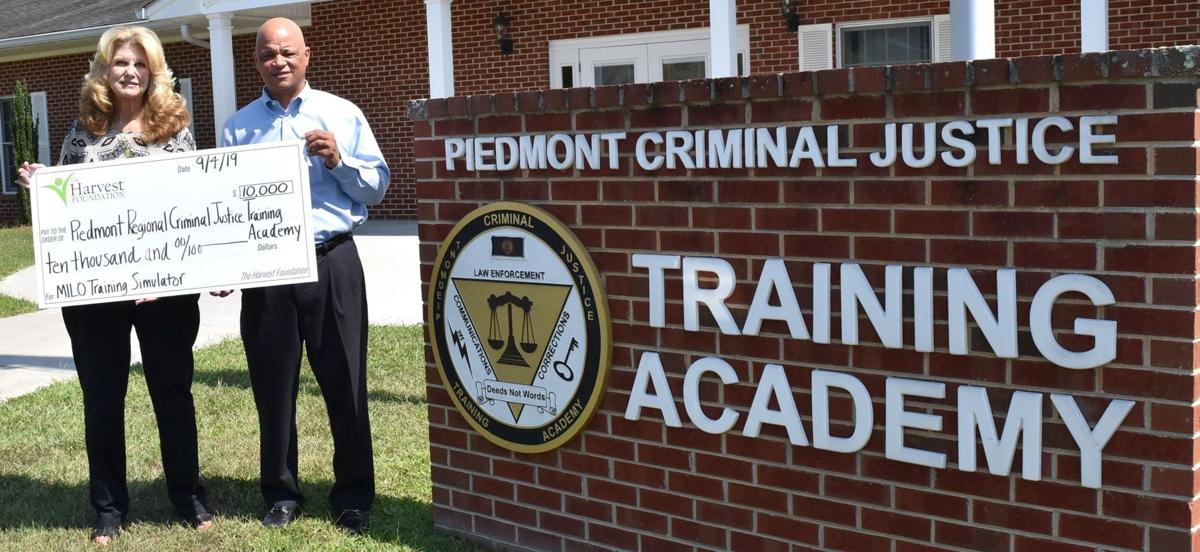 Woman does not appear victim of foul play
A woman found dead in her home in Ridgeway does not appear to be the victim of foul play or homicide.
That's the preliminary result of an autopsy performed Thursday on Catherine Evans McDaniel, 57, of 36 Staples Ave.
Henry County Sheriff's deputies responding to a call at 5 a.m. Wednesday, found McDaniel dead in her home.
An autopsy was performed at the Office of the Chief Medical Examiner for the Western District of Virginia in Roanoke preliminarily ruled out foul play or homicide, a sheriff's office release said.
But the complete autopsy report will be pending toxicology and additional testing.
The cause and manner of death remain unknown at this time.
Harvest's grant buys law enforcement simulator
The Harvest Foundation has awarded $10,000 through one of its Pick Up the Pace Grants to the Piedmont Regional Criminal Justice Training Academy to purchase a MILO Range M-SATS Interactive Mobile Situational Awareness Training Simulator system.
This simulator allows trainers to give presentations and classes, conduct interactive testing and assessment and provide immersive, hands-on, scenario-based exercises with detailed debriefing and after-action review, a release announcing the grant said.
"This system in its entirety will provide multiple avenues of training with both verbal and non-verbal skills and can strengthen and improve appropriate criminal justice responses to different situations," Debbie Kaczor, executive director of the Piedmont Regional Criminal Justice Training Academy, said in the release.
She said she believes this type of training system will provide invaluable training to local agencies to prepare and reinforce those skills that are commanded in their jobs and best help them serve local citizens.
Other partners for the program include the Community Foundation of the Dan River Region and local law enforcement agencies. The training academy serves 13 different criminal justice agencies, including Patrick County, Martinsville and Henry County, Pittsylvania County, Danville City, Gretna and Chatham.
Get local news delivered to your inbox!
Subscribe to our Daily Headlines newsletter.