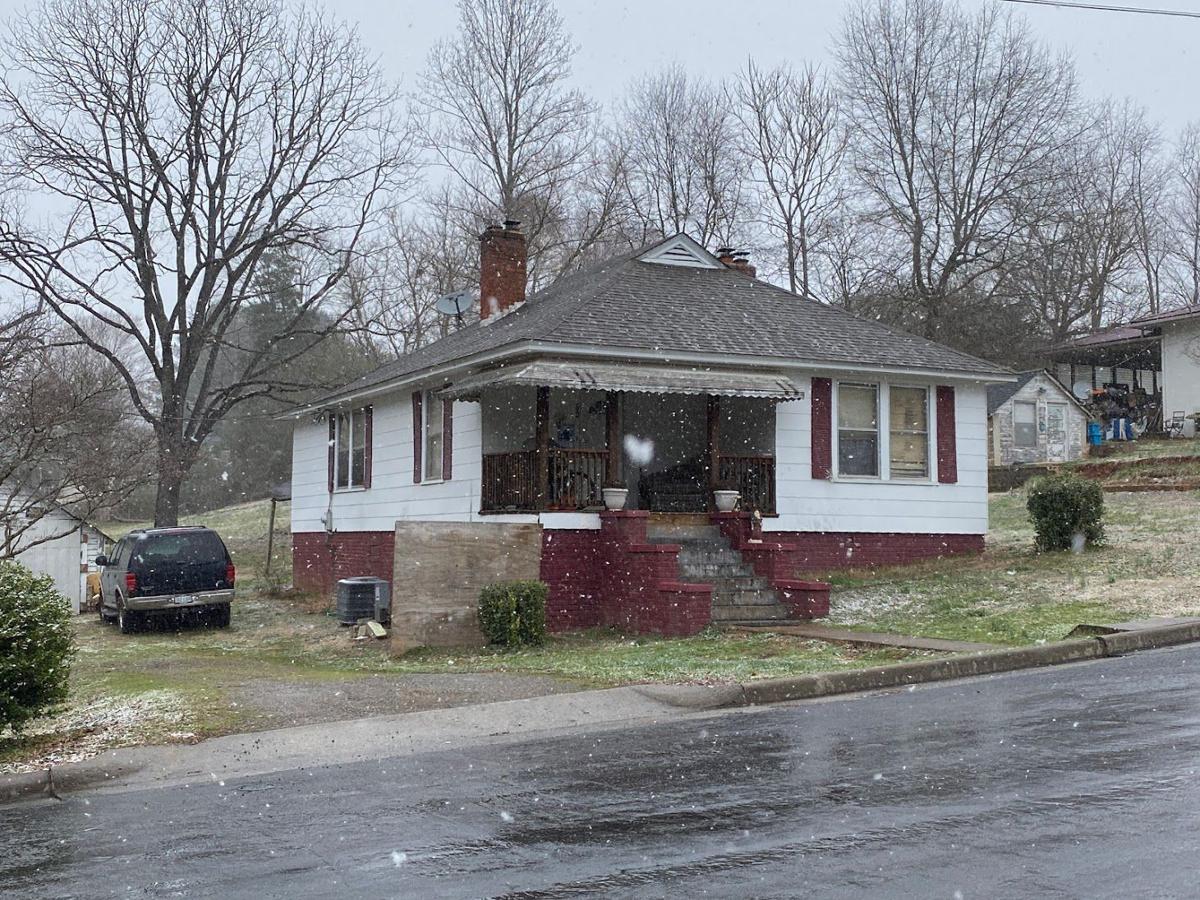 A Fieldale man has pleaded guilty to shooting a Bassett woman in the face, killing her and her unborn child.
Thomas Christopher McDowell, 37, had been scheduled for a 4-day jury trial in Henry County Circuit Court beginning Monday, but he pleaded guilty Thursday to charges of second-degree murder, possession of a firearm by a violent felon and use of a firearm in the commission of a felony.
Krystal Anne McReynolds, 34, of McKinley Drive in Bassett was shot on the front porch of 60 Fourth St. in Fieldale on Feb. 18, 2020.
Police have said the house where she was shot was the scene of a previous homicide and had a reputation as a location for drug activity.
McReynolds was taken to Sovah Health-Martinsville and transferred to Carilion Roanoke Memorial Hospital, where her unborn child died that night and she died the following day.
Reports from Henry County Sheriff's Office Investigator E.L. Harper on file in the Henry County Clerk's Office explain what happened.
Harper described a person identified as "Lt. Hambrick" as the first officer to arrive on the scene of the shooting, where he found McReynolds on the porch of the residence with a gunshot wound to her face.
"McReynolds was having trouble talking due to her injuries but when Hambrick asked who shot her. She said, 'Hassan.'"
According to McDowell's Facebook page, he had converted to Islam and had changed his name to "Hassan."
"She was still having trouble, but she also said 'Thomas McDowell,'" Harper said in his report.
Deputies on the scene obtained photos of McDowell from dispatch and showed them to McReynolds, and "she advised that was the person that shot her," Harper wrote.
As the investigation progressed, Harper learned from Brandon Massey that he and Ashley Lankford rode with McDowell to the house where McDowell intended to buy drugs from McReynolds, the report stated.
"Brandon said Thomas [McDowell] got out to purchase drugs from Krystal [McReynolds]," Harper wrote. "Thomas [McDowell] was three feet from Brandon when Thomas pulled out a small handgun and shot Krystal in the face."
Harper wrote that, after the shooting, McDowell, Massey and Lankford went to a residence at 1370 The Great Road in Bassett.
Harper said in his report that it was at the house on The Great Road where deputies caught up with McDowell.
McDowell was charged the following day.
McDowell is scheduled to be sentenced in September and could get 5 to 40 years on the murder charge. The possession charge carries a mandatory minimum, consecutive sentence of 5 years in prison, and the firearms charge has a mandatory minimum of 3 years in prison.
McDowell also is due in Floyd County Circuit Court in September, when he faces probation violation based on charges of four counts of breaking and entering and three counts of grand larceny.
Bill Wyatt is a reporter for the Martinsville Bulletin. He can be reached at 276-638-8801, Ext. 236. Follow him @billdwyatt.