Beginning July 1 it will be legal in Virginia for an adult to possess up to an ounce of marijuana, and that change in the law is forcing K-9 police dogs across the state into early retirement.
Drug dogs have been trained to alert their handlers in the same manner on multiple drugs, making it impossible to know whether it's marijuana or some still illegal narcotic being sniffed out. And dogs have no idea if the amount of marijuana they might detect would be within the legal limit.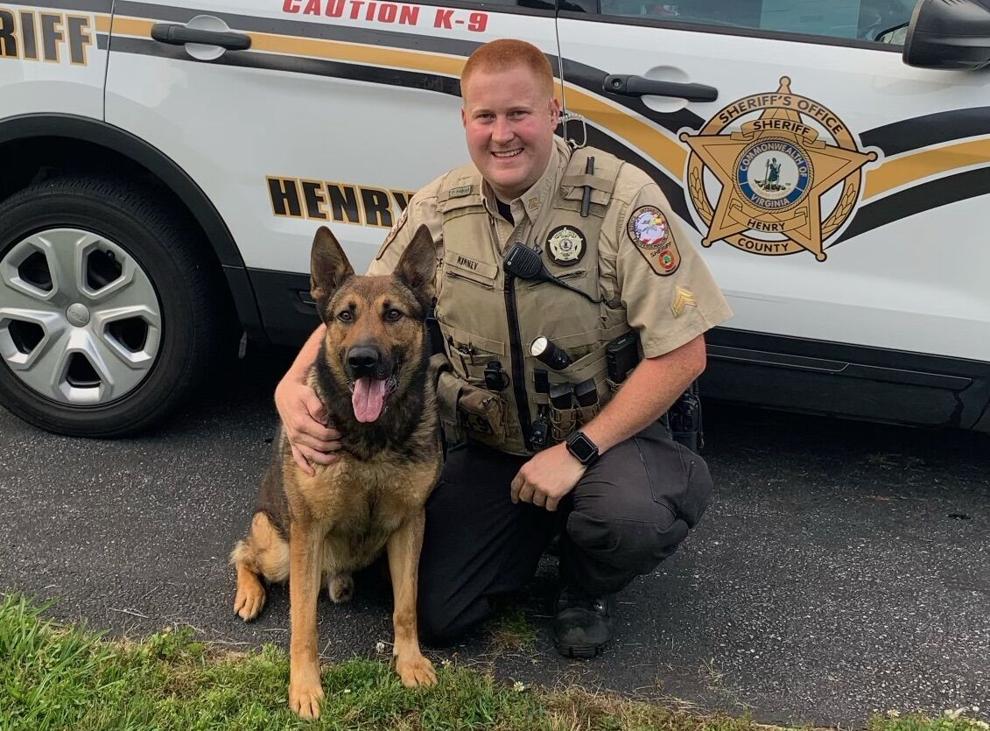 So the bottom line is this: Drug-sniffing K-9s already on the force before the change no longer can be used to establish probable cause for a search, and once a dog has been trained to detect a drug, that training cannot be unlearned.
The Patrick County Sheriff's Office and the Martinsville Police Department have K-9s that are patrol dogs that will not be affected.
But that's not the case at the Henry County Sheriff's Office.
"We have one K-9 that will have to retire because of this," Henry County Sheriff Lane Perry said.
Kilo, a 5-year-old German Shepherd from Slovenia, has been on the force with the Henry County Sheriff's Office for three years.
During that time, he has provided service in more than 100 assignments.
Kilo is trained in the detection of methamphetamines, cocaine, heroin and marijuana and has certifications with the Virginia State Police, the Virginia Police Work Dog Association and the North American Police Work Dog Association.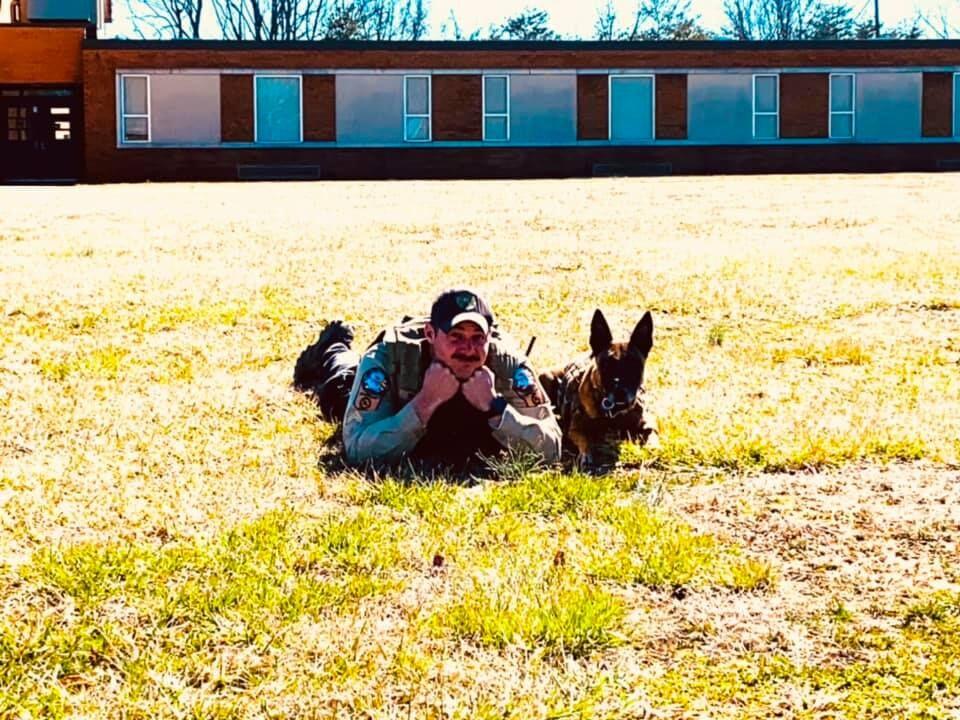 A law enforcement agency normally can expect to get five to seven years of service from a trained K-9, but with at least 34 states now making marijuana legal in different degrees, K-9s are being retired across the country. That's also increased the demand for replacements.
"We retired one of our K-9s recently due to the handler switching jobs within the department, and the dog was a little old to be retrained with a new handler," Martinsville Police Chief Eddie Cassady said. "Our other K-9 is still in service but without doing the drug work. He is a cross-trained dog and also does tracking, building and article searches and criminal apprehension.
"Due to the demand for new dogs created by the new laws coupled with COVID import restrictions, the costs of new K-9s has almost tripled."
A trained police dog has become so expensive, some police departments have been forced to give up their K-9 force altogether.
"The normal cost of a medically guaranteed dual-purpose dog is around $5,000 to $7,000, and with the training it would typically run around $20,000 total cost," Martinsville Deputy Police Chief Rob Fincher said. "This past month the price for the dog alone, not including training, was $16,000 to $18,000.
"By the time you add in the cost of training and the reduction in manpower that occurs while the training is taking place, we felt it was best to wait until the prices come down."
Don Slavick, executive director of the United States Police Canine Association, told The Associated Press that "the trend is everywhere.
"Once you train a behavior in a dog, that never goes away. They don't want any mistakes, so that is why they want to bring in new dogs," he said.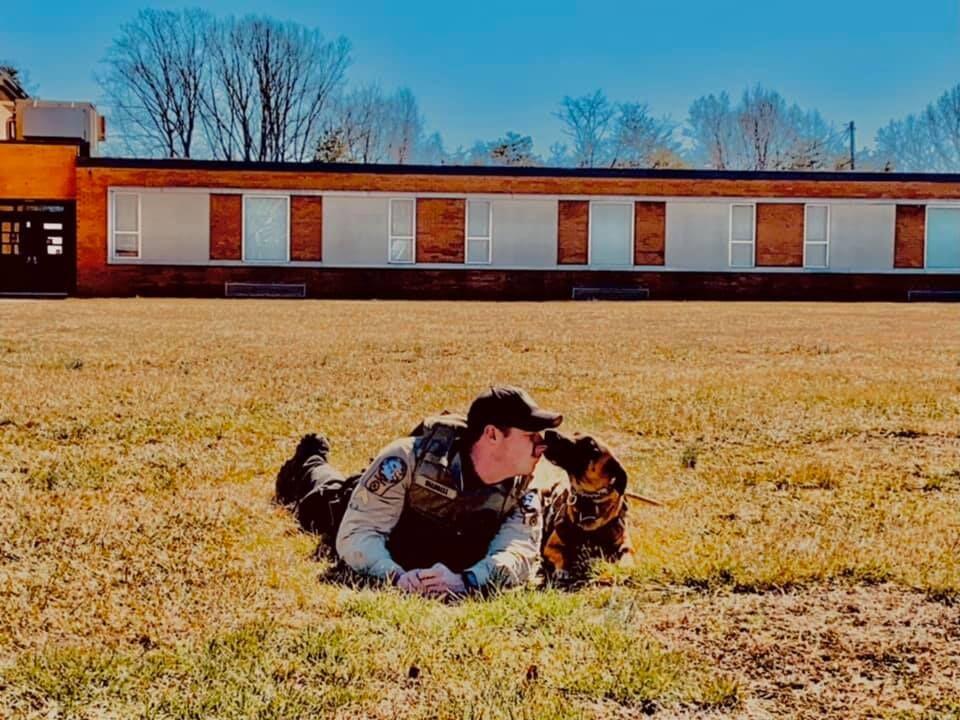 The Virginia State Police is retiring 13 K-9s, and Sgt. Scott Amos, the canine training coordinator, says the replacements are in training now, learning how to alert for ecstasy, cocaine, heroin and methamphetamines, but not marijuana.
Patrick County Sheriff Dan Smith said his department had one K-9 that served as a patrol dog and was not trained to sniff drugs, but other small departments are not so lucky.
Cumberland County, located just west of Richmond and with a population about the same as the city of Martinsville, has a sheriff's office with 17 people and one drug-sniffing dog named Mambo that's being forced to retire.
"You work with them day in and day out, and they become part of you, and to just take it away is kind of tough," Cumberland County Sheriff Darrell Hodges told The Associated Press.
Hodges said Mambo was adopted by his handler and would spend retirement in familiar company.
"The dog is actually living a wonderful life," he said. "He has his own bedroom in a house and is getting spoiled rotten."
Bill Wyatt is a reporter for the Martinsville Bulletin. He can be reached at 276-638-8801, Ext. 236. Follow him @billdwyatt.