How area law enforcement will approach the law:
Capt. Richard Chivvis Danville Police Department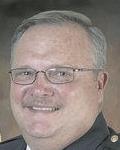 "As far as the marijuana laws coming, it will still be illegal to distribute and we will enforce those laws. I also hope that the same as with alcohol, people will be responsible and not drive while under the influence."
Police Chief Eddie Cassady Martinsville Police Department
"It will continue to be illegal to sell marijuana and we will continue to enforce those laws accordingly."
Sheriff Dan Smith Patrick County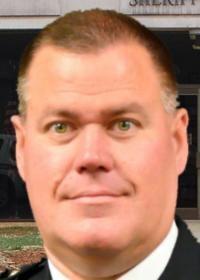 "I don't see a lot of change in how we've been operating. We've already adjusted centering around traffic stops and canine searches or sniffs. We ask everyone to educate themselves, just like alcohol containers remind people to drink responsibly, we encourage anyone using to work into this and not rush into this. There is still an age restriction, being around young people and there are going to be violations by weight. Smoking it in public and selling it is still a criminal offense. Here's my stand: I don't agree with it, but I've never seen the damage with marijuana that is caused by meth, heroin, or fentanyl."
Sheriff Lane Perry Henry County
"We are being provided guidance by our Commonwealth Attorney's Office on the changes in the law. It has no effect on our canines that are trained for other purposes, such as our explosives canine and the canines that track human scent and ground disturbances. Because of the new law and to avoid legal challenges, which are problematic, we retired two of our canines that were trained in the detection of the odor of marijuana and many other dangerous drugs. We've replaced the two retirees with newly purchased canine partners that are specifically trained in the detection of other unlawful drugs with the exception of marijuana. We have 5 canine partners and handlers."
Sheriff Mike Taylor Pittsylvania County
Compiled by Bill Wyatt and John R. Crane.
Compiled by Bill Wyatt and John R. Crane.