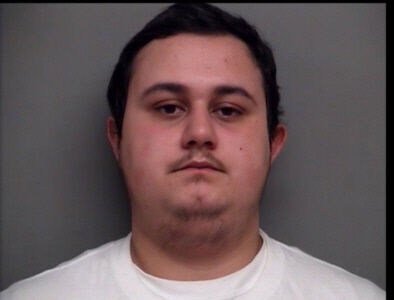 The adjudication of a Martinsville man charged in the sexual abuse of a child was deferred last week by Henry County Circuit Court Judge David Williams and could be dismissed in two years.
Anthony Jihar Castillo, 21, of Martinsville faced a charge of aggravated sexual battery of a person under the age of 13, but he was principal in the second degree, which means that Castillo assisted in the commission of the crime and was present when the crime was being committed but did not actually participate in it.
Courts typically treat the principal in the second degree the same as the perpetrator by handing down the same sentence.
Castillo pleaded no contest to the charge.
In court, the case against Castillo was summarized as one that began in Juvenile and Domestic Relations Court when he was between 15 and 17 years old.
Court records show the offense dated Jan. 1, 2016. Castillo was arrested in July 2019.
The summary by the prosecution described the sex abuse of a child younger than 13 between April 11, 2013, and April 10, 2016.
Evidence presented in court indicated the victim was a girl between the ages of 5 and 6 when Castillo was either 14 or 15.
Castillo was placed under supervised probation for 2 years and will appear before Judge Williams again on Oct. 19, 2022, at 2 p.m.
At that time, Castillo could be sentenced to a maximum of 20 years in prison, but if his behavior proves satisfactory to Williams, the charge will be dismissed.
Bill Wyatt is a reporter for the Martinsville Bulletin. He can be reached at 276-638-8801, Ext. 236. Follow him @billdwyatt.
Sign up for our Crime & Courts newsletter
Get the latest in local public safety news with this weekly email.