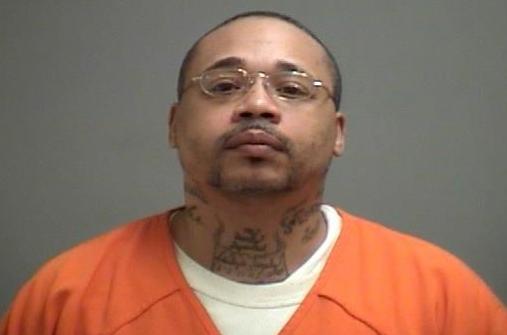 The trial for Terrance Antwain Penn, 37, scheduled to begin Friday morning in Martinsville Circuit Court, was continued on late Thursday afternoon until November.
Penn is charged with the aggravated sexual battery and rape of a 15-year-old girl. The Martinsville Bulletin does not name minors in criminal proceedings and does not name alleged victims in cases involving sexual assault or similar elements.
Penn, whose address is listed in court documents as Martinsville City Jail, also has been charged with various other sexual, weapons and drug crimes that are being pursued in both state and federal courts.
According to a statement from Martinsville Police Sgt. C.S. Boblett, on Dec. 6 the girl told police she had met Penn through a mutual friend, and somewhere between Nov. 16 and Nov. 28, Penn brandished a firearm towards the girl and forced her to "perform oral sex and have vaginal sex" on at least six occasions.
"Each time force was either used or implied by a direct threat or the presentation of a black-and-silver, semi-auto pistol," Boblett wrote.
The report on file in the Martinsville Circuit Court Clerk's Office states on the first occasion Penn brought the girl a drink, which caused her to lose consciousness after she consumed it.
Boblett stated the girl said she woke up the "next day with abdominal pain and pain in the wrists."
Penn was 36 years old and the girl was 15 at the time the incidents are alleged to have occurred.
Penn also has three pending federal charges against him. Filed in U.S. Federal Court, Western District of Virginia are two charges of sexual exploitation of children on Nov. 21 and Dec. 3 and unlawful transport of firearms on Dec. 7.
Those cases have been assigned to Judge Jackson Kiser, but no court date is listed. The indictment for the charges was handed down on March 5 and remains sealed and unredacted.
Penn pleaded guilty to possession of cocaine, possession of a firearm as a violent felon and distribution of marijuana in South Boston in 2014.
He was sentenced to 5 years for the firearm charge, 1 year for possession of cocaine and 5 years for marijuana distribution, with all of the time suspended and with credit for the 10 months he remained jail awaiting trial.
Then, in July charges of possession of cocaine and possession with intent to manufacture a Schedule I or II drug in Martinsville were certified to a Martinsville Grand Jury.
Penn is scheduled to appear twice in Martinsville Circuit Court on Nov. 10: first at 9 a.m. to have a new trial date set on the sex charges and then a 2 p.m. to be arraigned on the drug charges.
Bill Wyatt is a reporter for the Martinsville Bulletin. He can be reached at 276-638-8801, Ext. 236. Follow him @billdwyatt
Sign up for our Crime & Courts newsletter
Get the latest in local public safety news with this weekly email.