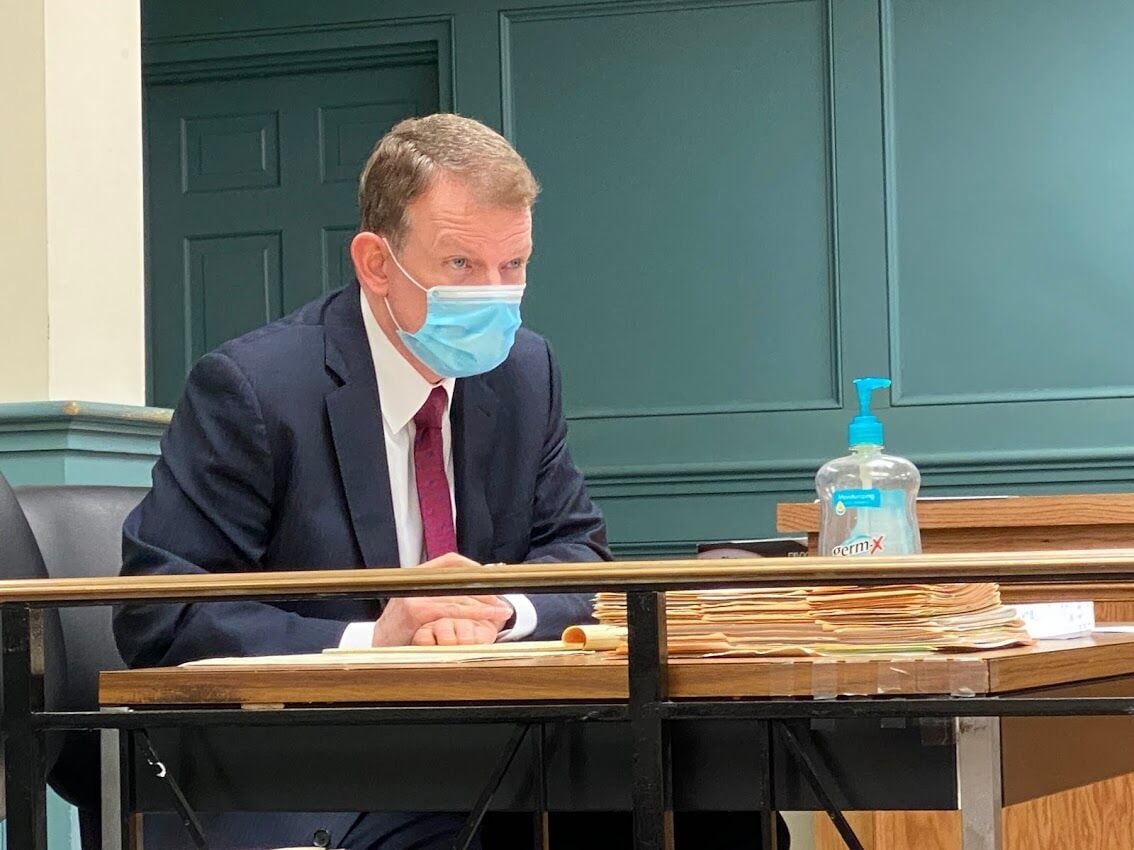 A dramatic account of the deadly shootout at El Norteno Restaurant in Martinsville unfolded Monday during the bond hearing for one of two men charged in the incident on Feb. 5.
Rosario Nasiar Eggleston, 20, of Martinsville was denied bond in Martinsville General District Court and will remain in jail while facing two counts of malicious assault in which a victim was injured, use of a firearm in the commission of a felony-first offense and shooting in a public place causing injury after two men died and two were seriously injured at the Patrick Henry Mall.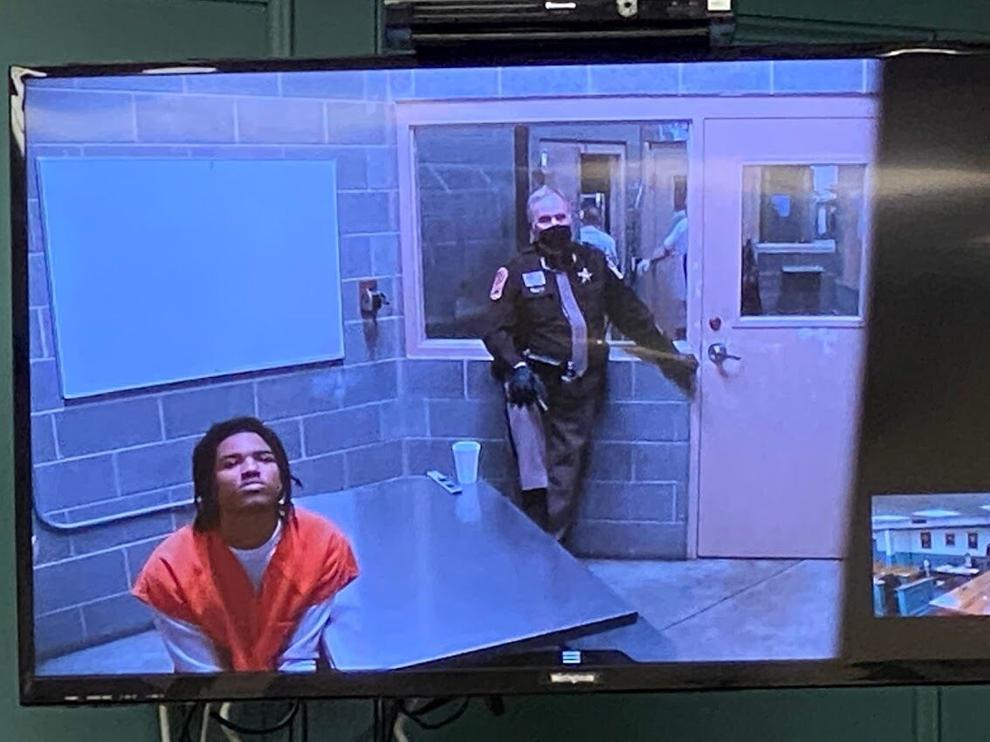 Another man arrested that night, Jamal Emun Jenkins, 24, of Collinsville, has been charged with first-degree murder, use of a firearm in the commission of a felony and willful discharge of a firearm in a public place resulting in death. He is scheduled for a bond hearing on March 1 in Martinsville General District Court.
Police have said several customers in the bar area of the restaurant began arguing at about 10:30 p.m. when weapons were produced and shots rang out, leaving Keilo Anton Martin, 23, and Shavon Lamont Reid, 33, both of Martinsville, dead.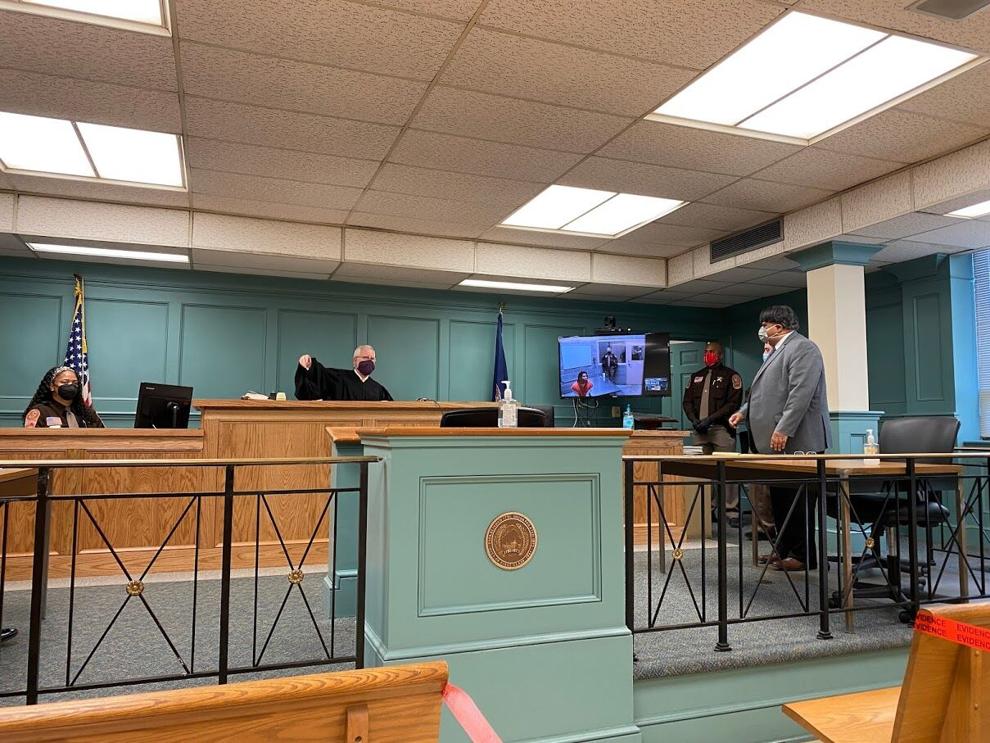 And the events of that night became much clearer during the hearing in testimony from Virginia State Police Special Agent Scott Mitchell, who described how investigators watched the confrontation unfold on video.
For the first time we learned in Mitchell's testimony the names of the two men who were wounded and transported to Roanoke Carillion Memorial Hospital and their alleged roles in the events of the evening.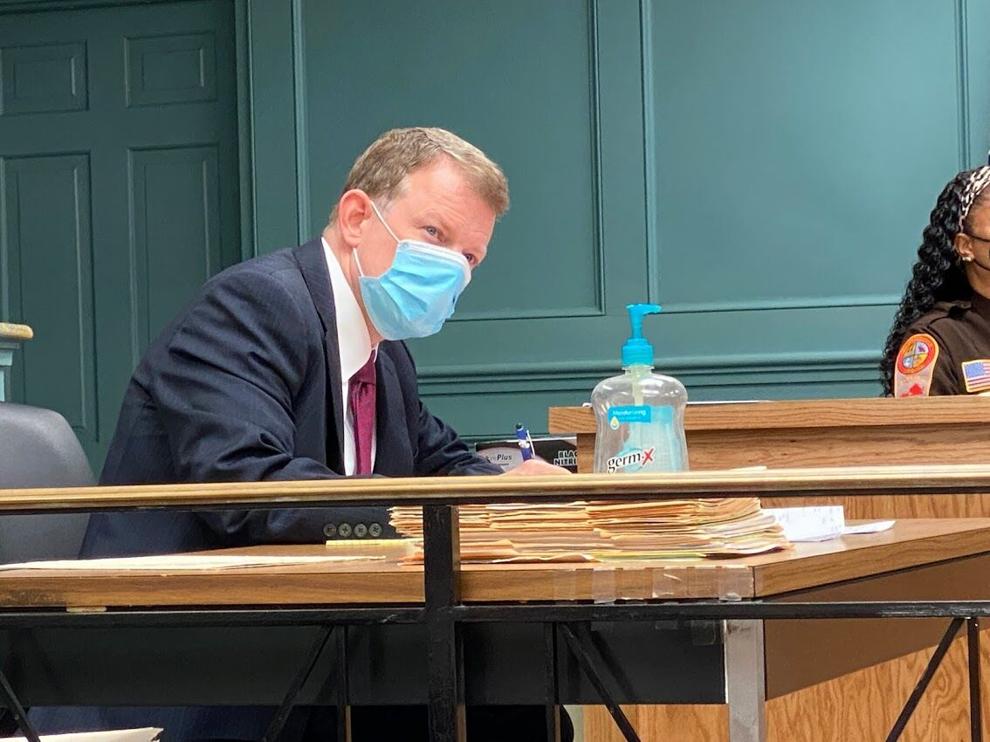 Investigators have not charged those two men, Tahj Kapel and Jamel Daeshaun Turner, and have not provided identifying information about them. They also have declined to provide an update on their medical conditions.
Mitchell said there were six surveillance cameras connected to one security system at the restaurant that captured the entire event from multiple angles.
"There was already tension between Jaylen Pritchett and Tahj Kapel [two patrons] the night an argument began in the bar area of the restaurant," Mitchell said.
"Jamal Jenkins [a third patron] began arguing with Kapel, and the video shows Kapel wanting to run outside. Shavon Lamont Reid pulls him [Kapel] back twice."
The argument moved from the bar to the front area of the restaurant, where Keilo Anton Martin and others joined in, he said.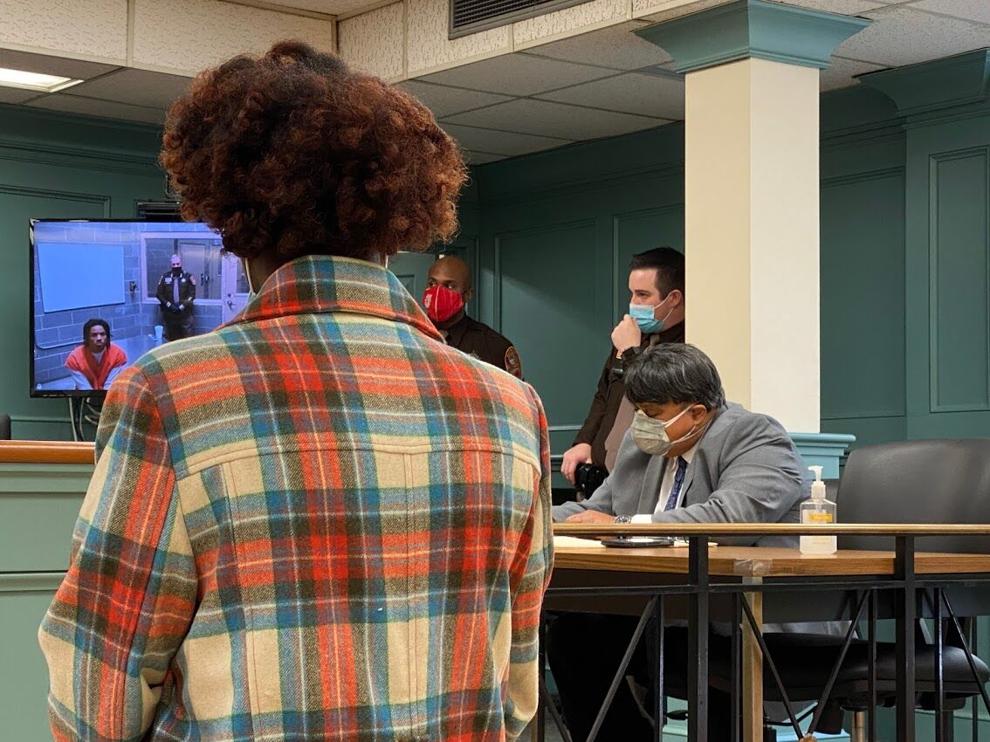 "Pritchett is shaking his hand at someone, and Reid is waving a gun around," Mitchell said. "Reid shoots at Pritchett and misses, and Pritchett goes down the hall."
Mitchell said that Reid began chasing Pritchett down the hall, and Martin grabbed Reid. That's when the first fatal shots were fired.
"Reid turns and shoots Martin point-blank in the torso area, and Kapel grabs Martin," Mitchell said. "Kapel steps over Reid, and Jenkins then shoots Reid."
Mitchell described the video as showing both Reid and Martin "down," and "Eggleston is then seen wandering around those that are shot.
"Kapel goes out the door with an unidentified person in a pink shirt, and Eggleston turns and goes back to the bar and then out on the patio," Mitchell said. "People were still inside."
Mitchell said the video then shows Eggleston and a woman on the patio outside, and Turner joined them.
"Kapel has no guns and is facing away," Mitchell said. "Turner lifts both arms and began firing into the parking lot at Kapel, and Eggleston begins shooting at Kapel with one arm lifted."
That's when a Martinsville Police officer on routine patrol, whose name has not been released, approached with a rifle and began firing back.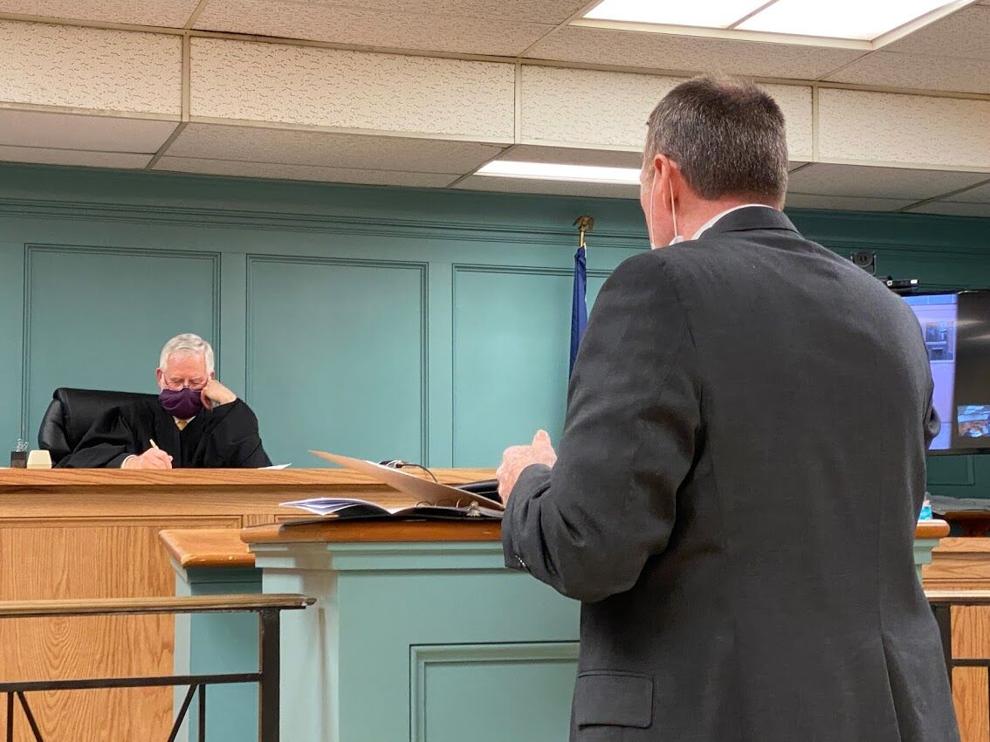 "The bodycam on the officer shows him returning fire, and Turner drops," Mitchell said. "Kapel was also hit."
Eggleston and the woman retreated inside the restaurant, and then the video shows Eggleston going back out on the patio and pulling Turner inside.
Police have said about 30 employees and customers were trapped inside with the shooters until officers with the Martinsville Police Department, Virginia State Police and the Henry County Sheriff's Office stormed the restaurant and secured the scene.
Mitchell said the woman, who was detained but not charged, was found by Martinsville Police Chief Eddie Cassady in one of the bathrooms attempting to hide two guns in a trash can.
Vikram Kapil, Eggleston's attorney, questioned Mitchell about how far the Martinsville Police officer was from the patio of the restaurant and how he was dressed at the time.
Mitchell estimated the distance to be about 30 yards but declined to answer details about the officer.
"We have not interviewed the officer," Mitchell said. "He will be interviewed later this week."
Although it wasn't discussed in the hearing Martinsville Police continue to investigate a second shooting that Martinsville Deputy Chief Rob Fincher has described as "spillover" from the shooting at El Norteno, which happened about a mile away at the Valero convenience store on Brookdale Street at around 2 o'clock that morning.
An investigation revealed that Ombae K. Johnson Jr., 20, of Blankenship Road in Martinsville, and Dasyne A. Hairston, 19, of Fourth Street in Martinsville got into an argument with Deangelo M. Howard in the convenience store parking lot and Johnson pulled out a gun and shot Howard, an MPD release said.
Warrants were issued against Johnson and Hairston for malicious wounding, shooting into an occupied building, reckless handling of a firearm and use of a firearm in the commission of a felony, the release stated.
Howard was taken to Sovah-Martinsville and then to Carilion Roanoke, but MPD has declined to provide an update on his condition.
Hairston turned himself in and was denied bond on Feb. 11.
Johnson is still on the run, and the U.S. Marshall's Office is helping the MPD with the manhunt.
Bill Wyatt is a reporter for the Martinsville Bulletin. He can be reached at 276-638-8801, Ext. 236. Follow him @billdwyatt.