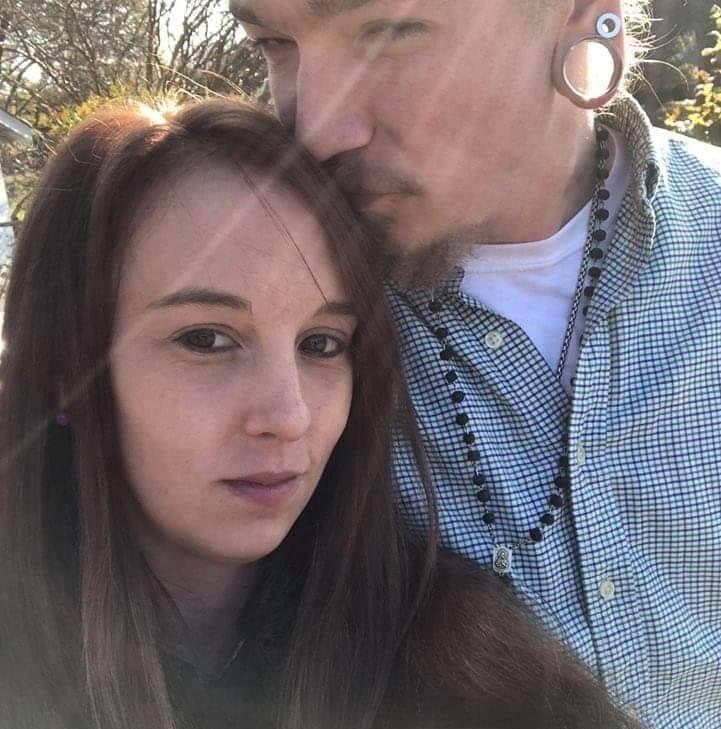 Martinsville's prosecutor is unhappy about a man going to prison for only 7 years after he admitted killing his wife, and although the details surrounding the circumstances might provide an adequate explanation, they don't make the results any easier for him to accept.
"Do I like the fact that the most I can get for a man killing his wife is 10 years?" Martinsville Commonwealth Attorney Andrew Hall asked. "I hate it, and I think the General Assembly is wrong about that. But as an officer of the court, as a minister of justice, I have to go where the evidence leads. I have to charge him correctly."
The case that bedevils Hall involves David Dillon Ives, 27, who was charged with second-degree murder in the death of his wife, Amber Stultz Ives, 25, three days after he reported her dead of a gunshot wound on Aug. 12, 2019, in their home at 735 Oneida Street. He originally told the Martinsville Police Department that she had committed suicide. Then he admitted he shot her.
And earlier this month Ives pleaded guilty to an amended charge of voluntary manslaughter and was sentenced to 10 years in prison, the maximum allowed, with 3 of those years suspended.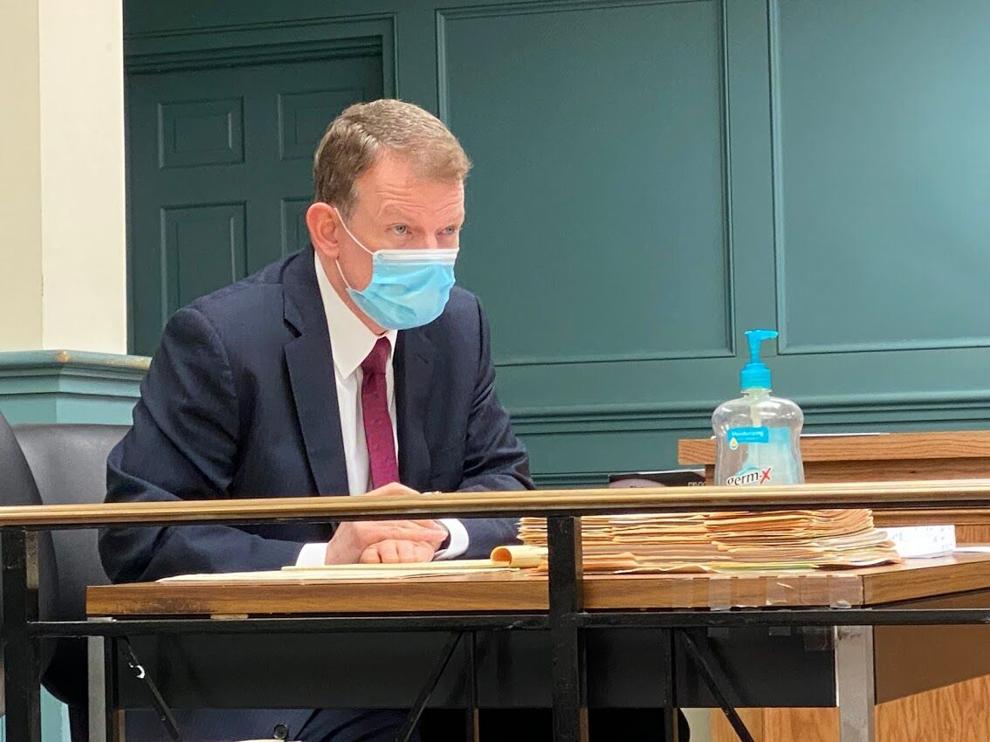 Throughout the nearly two years since Amber Ives died, as new details emerged and the case developed, Hall said he found himself changing his mind about what really happened on Oneida Street. Ives, he said, provided a different story each time he was asked to tell it.
"We were left piecing this together," Hall said. "We know our initial theory is wrong. It was not a suicide. Second of all, it's not the execution that I thought it was."
A volatile relationship
David and Amber were a couple for about two years and married for about six months, and their relationship was described by Hall as "volatile."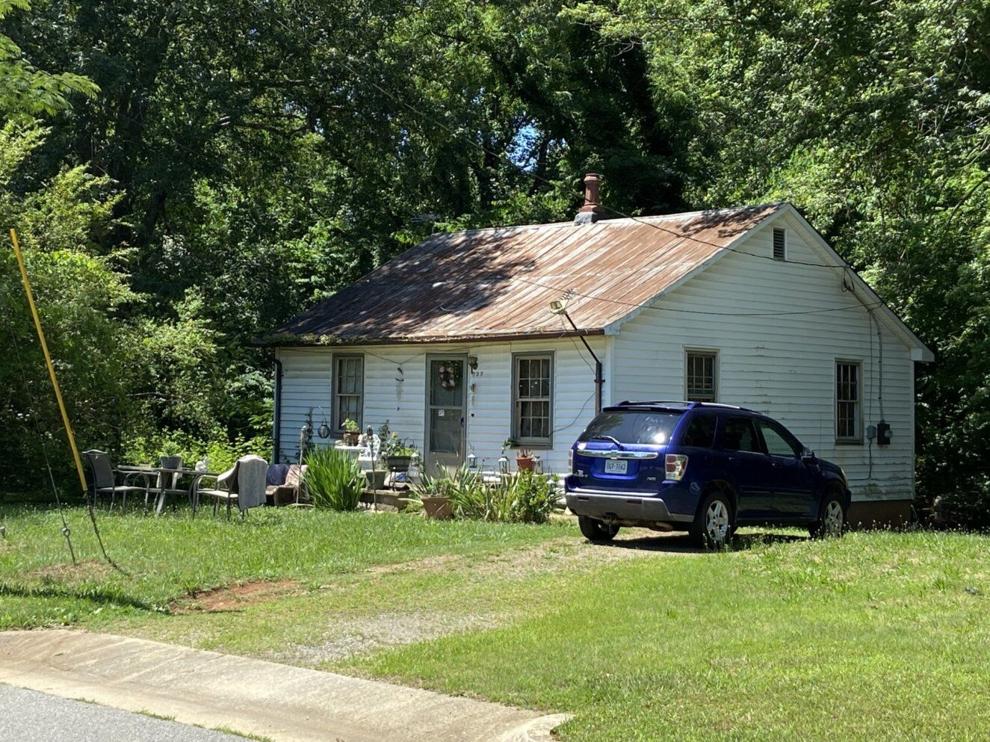 "Amber suspected that Mr. Ives was having an affair, and she confronted him," Hall said. "She told him that she was leaving him, and they argued."
Amber Ives owned a gun, and Hall said an extensive investigation failed to reveal who introduced the gun into the argument.
Reading from the evidence presented in court, Hall said there was a struggle for the gun and at some point, David Ives gained control of the weapon, and the gun fired several times.
"What I told the judge is that we know it is not accidental, but it is probably in the heat of passion," Hall said.
Investigators had problems with the statement David Ives first gave them, and the scene wasn't easy to process.
"First of all, the scene is bloody," Hall said. "She had a head wound, so there's blood everywhere.
"We know that he [David Ives] placed the gun in Amber's hand, and he placed her hand on her chest. He calls 911 and reported that his wife had shot herself."
And that's what he told the police when they arrived. He also told them that his wife had mental health issues and had tried to commit suicide in the past.
Police accepted the initial story and treated the death as a suicide, but Hall admitted even from the beginning there were doubts.
"They investigated the scene and discovered several things that were inconsistent with a suicide," Hall said. "They found at least three shell casings recovered in the bed, not just one, and there were three fresh bullet holes in the wall behind the bed where Amber's body had been found."
There was one bullet left in the chamber.
"He [Ives] said something along the lines that they had been drinking, but [MPD officer] Richard Ratcliffe was our lead investigator with about 20 years of experience," Hall said. "He's dealt with folks who were drinking and he said there was no indication of intoxication, no indication at all."
David Ives is 6 feet 1 and weighed about 180 pounds at the time of the shooting, and his wife was 5-2 and about 100 pounds.
"Amber's body was taken to the forensic lab in Roanoke for an autopsy, and they immediately determined that this was not a suicide," Hall said. "The stippling around the wound was not consistent with a self-inflicted gunshot."
Shots fired at close range leave signature marks and discolorations caused by burning gunpowder, called stippling.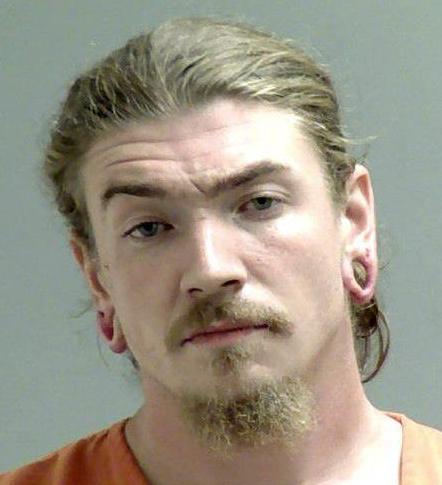 Hall said when the Ives' case came to him, he theorized that Amber Ives wanted to leave David Ives, but he wasn't about to let her.
"They were really, really close," Hall said. "If she would take a shower, he would be in the bathroom talking to her.
"Where she went, he went."
Hall said he thought David Ives was at the foot of the bed and executed Amber Ives.
"You couldn't see the bullet holes, to begin with," Hall said. "This room is small and dark, and they had all the windows kind of covered, and a dark sheet was at the foot of the bed. And when you raised the sheet, you could clearly see three bullet holes.
"My initial theory was he wasn't about to let her leave, he was at the foot of the bed, and it took him a little while to get the range, and he thought he got her on the fourth shot."
But then Hall learned that David Ives liked guns and even went shooting with Amber's father.
"David knew how to handle a gun," Hall said. "Also we found evidence that he had fired the gun in the house before in a rage and in an attempt to get Amber's attention."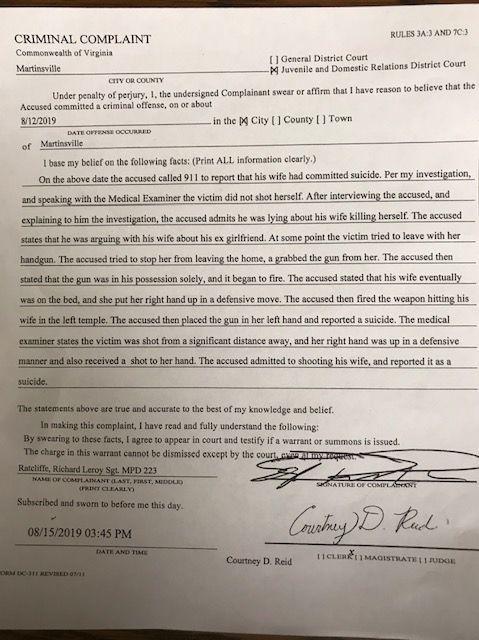 Evidence from the lab and the Medical Examiner's report was consistent: The gunshot that killed Amber Ives was not self-inflicted.
"What we're looking for — and this gets pretty graphic — is for the gun to be placed kind of on the temple," Hall said. "We're not going to see any stippling on the chest and arms. It's all going to be inside the brain cavity. There's no nice way to put that.
"Now we don't see that here, what we see here is stippling on her chest and her arms, the bullet hole is not on the temple, it's a little bit above the ear and it's a clean shot, but what we're expecting to see in the brain cavity is just not there, it's on the body."
Hall said everything pointed to David Ives being very close to Amber Ives when she was shot, so Ratcliffe went back to speak with him again.
"He's confronted with the evidence recovered at the murder scene and the medical examiner's findings, and at this point, he makes his third statement to Investigator Ratcliffe," Hall said. "Even after confronted with the findings, David continued to say Amber had shot herself, but he changed his story a little bit to say he was in there shaving when she shot herself and he heard the gun go off."
Later, David Ives admitted that Amber had not committed suicide, and he confessed that they had been arguing and that she indeed was going to leave him. He said that Amber had the gun, and he tried to get it away from her, and after they struggled for a few seconds, he was never able to get the gun from her. Then the gun went off accidentally.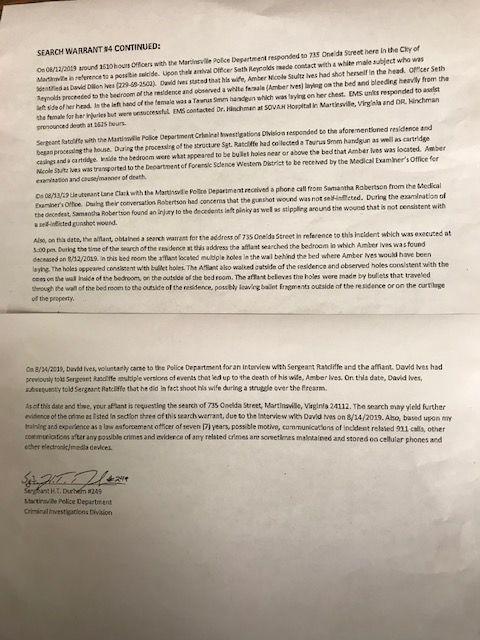 "For a lot of reasons, that did not make sense to us," Hall said. "Richard [Ratcliffe] goes back a fourth time, and Mr. Ives admitted that he had, in fact, been able to get his hands on the gun, but even now he's just saying, 'I've got my hand on the gun and she's got her hand on the gun and the gun just goes off.'"
It was at this point that Hall called on the Virginia State Police to help with the investigation.
"They've got this imaging unit," Hall said. "They can tell where they feel like the gunshot came. I felt like I was getting competing information from the medical examiner, so I asked the state police to do this imaging test."
Even though results from the imaging came back inconclusive, David Ives had now admitted to VSP Special Agent Billy McGraw that he was able to wrestle the gun away from Amber and that he had shot her.
Hall reached out to the Division of Forensic Science for help, and one of the first things they discovered was that the gun that fired the shot that killed Amber did not have a hairpin trigger.
"So it didn't just go off," Hall said. "It takes some force for this trigger to go off."
Forensic Scientist Wendy Gibson filed her report and showed the gun to be 12 to 15 inches away from Amber Ives when it was fired.
"She had a wound on one of her fingers," Hall said. "We characterize it as a defensive wound. You could see the finger had been shot, the bullet had come in contact somehow, and we believed that she had put her arm up to defend herself, and that was one of the reasons that I believed that he had gotten away from her and gotten at the foot of the bed and she was holding her hands up in a defensive posture."
Hall apologized for his graphic description that proved just how close Amber was to David Ives when she was shot.
"The flesh on the finger was cooked. It's charcoal; it's black, which indicates her finger was basically on the gun when it was fired," Hall said.
A murder charge
Hall said the evidence collected proved Amber Ives' death was not a suicide and that it was not the execution he thought it was early in the investigation.
"I did not like the fact that he [David Ives] lied to us over and over again, I did not like that he was lying to the family, and I loathe the fact that he staged it as a suicide," Hall said. "It's reprehensible to me."
Hall said they investigators were waiting for some of the forensic tests to come back when he decided to charge David Ives with murder.
"The reason that we charge high is very simple; Judge [Carter] Greer would not allow us to amend upward, so if we think this is going to be a murder case, we have to charge murder initially," Hall said. "The investigation does not stop once we do charges. I've tried to explain this to judges before, and it seems to elude them for some reason.
"We continue to search for the truth. My job is an administrator of justice."
Although the ever-changing story of David Ives never completely aligned with the evidence, eventually what Hall had collected painted a picture of the couple, in close contact and arguing, and then a struggle for the gun.
"We believe at this point Amber wasn't too worried about the gun going off a few times because David had fired it a few times before," Hall said. "And we know when he gets control of the gun at some point he shoots her [at close range].
"It probably was heat of passion. We have no evidence whatsoever that he planned this out—we looked," Hall said. "There's no indication that it was premeditated or anything like that."
Hall said David Ives maintains that the shooting was an accident, but the evidence proved that it wasn't.
The short sentence
There are five homicide classifications in Virginia, ranging from capital murder to involuntary manslaughter.
In order for the unlawful taking of a human life to be classified as murder, it must be shown that the act was intentional.
In the case of David Ives, the evidence revealed that Amber Ives provoked a heat of passion in David Ives that resulted in his actions and her death.
"So that, by definition, is manslaughter," Hall said.
In Virginia, voluntary manslaughter is punishable by a minimum of one year and up to 10 years and a fine not exceeding $2,500 and even then the judge has the discretion to reduce the sentence to less than one year in jail.
Judge Carter Greer sentenced David Ives to the maximum of 10 years, suspended three of those years, and ordered him to pay the court a $2,482.40 fine and restitution of $2,894.17.
As for the additional charges of use of a firearm in the commission of a felony and maliciously shoot into an occupied building, Hall said, "We're limited with what charges can be charged with what crimes, and manslaughter doesn't allow the other charges.