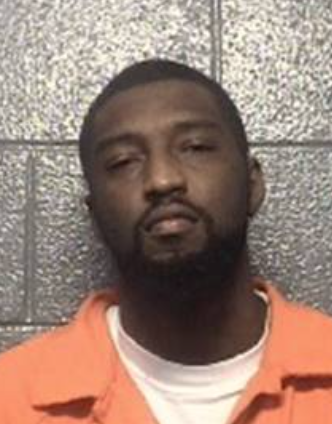 A Danville man wanted for robbery and other offenses in the city was shot during a confrontation with federal law enforcement officers Wednesday evening in Ohio.
The suspect, Aaron Pierre Thomas, 33, is in critical condition, a news release from the Danville Police Department said, and a U.S. marshal also was wounded during the incident, the Canton Repository newspaper reported.
The shootings occurred near a series of apartments and row houses called Mahoning Manor, the newspaper reported, where a news conference by the U.S. Marshals Service, Canton police and other law enforcement presented what had happened during the shootout.
Around 5 p.m. Wednesday, members of the Northern Ohio Violent Fugitive Task Force, the Canton Police SWAT team and Stark County sheriff's deputies went to serve the out-of-state warrant and were met with gunfire, the newspaper reported.
Thomas was hiding out at a friend's apartment in Canton, the newspaper reported, and DPD's release said he had attempted to break out a window in a 2-story house as officers approached.
Thomas fled out the front door of the house and fired at officers, who returned gunfire after one was hit, police said.
Elliott told the Repository that when officers had arrived, the suspect yelled that he wanted to be killed by police and came outside firing. Elliott said Thomas and one of the U.S. marshals were shot in the exchange. He did not identify the marshal.
"He tried to come out a back window. He spotted our officers. He came out the front door and fired multiple rounds at our officers," Elliott told the Repository.
Neighbors said they heard multiple gunshots, and one neighbor described the exchange, the newspaper reported.
The neighbor told the Repository that a guy — later identified as Thomas — came out of the apartment and shot at the officers a couple of times. "And they unloaded on him," she said.
Police recovered a loaded firearm belonging to Thomas, the newspaper reported.
Officers and medics on scene provided medical aid to the suspect and the officer who was shot, the DPD news release said.
The officer is in stable condition at an undisclosed hospital, Elliott told the Repository on Wednesday night. Thomas' injuries have not been disclosed.
Both the U.S. Marshal Service and Canton police have requested the Ohio Bureau of Criminal Investigation conduct an investigation and review of the officer-involved shooting, the release stated.
Following citizen tips, the DPD had identified Thomas and another suspect, Antonio Stanfield, 28, in connection with a robbery on March 14, the police department said Thursday.
Thomas faces charges of robbery, felony assault, possession of a firearm by a felon and use of a firearm in commission of a felony. Stanfield is charged with robbery.
Danville police officers assigned to the U.S. Marshal's Capital Area Fugitive Task Force had said they believed Thomas fled to Ohio. Danville police contacted members of the Northern Ohio Violent Fugitive Task Force to help apprehend Thomas, the department reported.
"We appreciate the law enforcement partnerships we have" and the agencies who assisted, DPD Capt. Richard Chivvis told the Danville Register & Bee on Thursday.
"We send best wishes to the officer and hope for a speedy recovery. We hope Mr. Thomas recovers and has the ability to stand trial."
As for when Thomas would be extradited to Virginia, "I just depends on that judicial system [in Ohio]," Chivvis said.
"He could come back very soon or he could have to face those charges [related to the shootout] and go through the court process there before being extradited and comes back here. It depends on how their court system handles it."
Thomas has a violent criminal history. In August 2017, he was sentenced to three years and three months in prison for shooting 15-year-old Sean Antuan Claiborne multiple times during an argument on Nov. 17, 2016, over a laptop computer sold for cash and marijuana.
Thomas had been convicted in July 2017 on charges of voluntary manslaughter, discharging a firearm in a public place and possession of a firearm by a non-violent felon.
Meanwhile, Stanfield remains at large. Anyone with information about his whereabouts can call the police department at 434-793-0000 or use the crime tips app CARE.