A 12-year-old Bassett girl has been located and is safe after being abducted from her home in Bassett, and investigators warn that this is a cautionary tale for all parents about what they say was a child falling victim to a predatory situation.
Henry County Sheriff Lane Perry hastily called an 8:30 p.m. press conference on Saturday, less than 31 hours after Allie Michelle Broadaway was reported missing from her home on Reed Creek Drive in Bassett.
She was found at a restaurant in Hendersonville, N.C., with her abductor, Kaleb Christopher Merritt, 21, from Spring, Texas.
"This was a predatory-type situation," Perry said. "Allie is being seen by EMS for very minor injuries."
Perry declined to say what the injuries were or how she received them, but the investigation picked up steam after a press conference he had held just more than five hours earlier.
"It came about, literally within seconds with other agencies," Perry said. "The resources came in, the vehicle was located, and Merritt was taken into custody."
Perry said Henry County investigators would be reuniting Broadaway with her family shortly after the press conference concluded.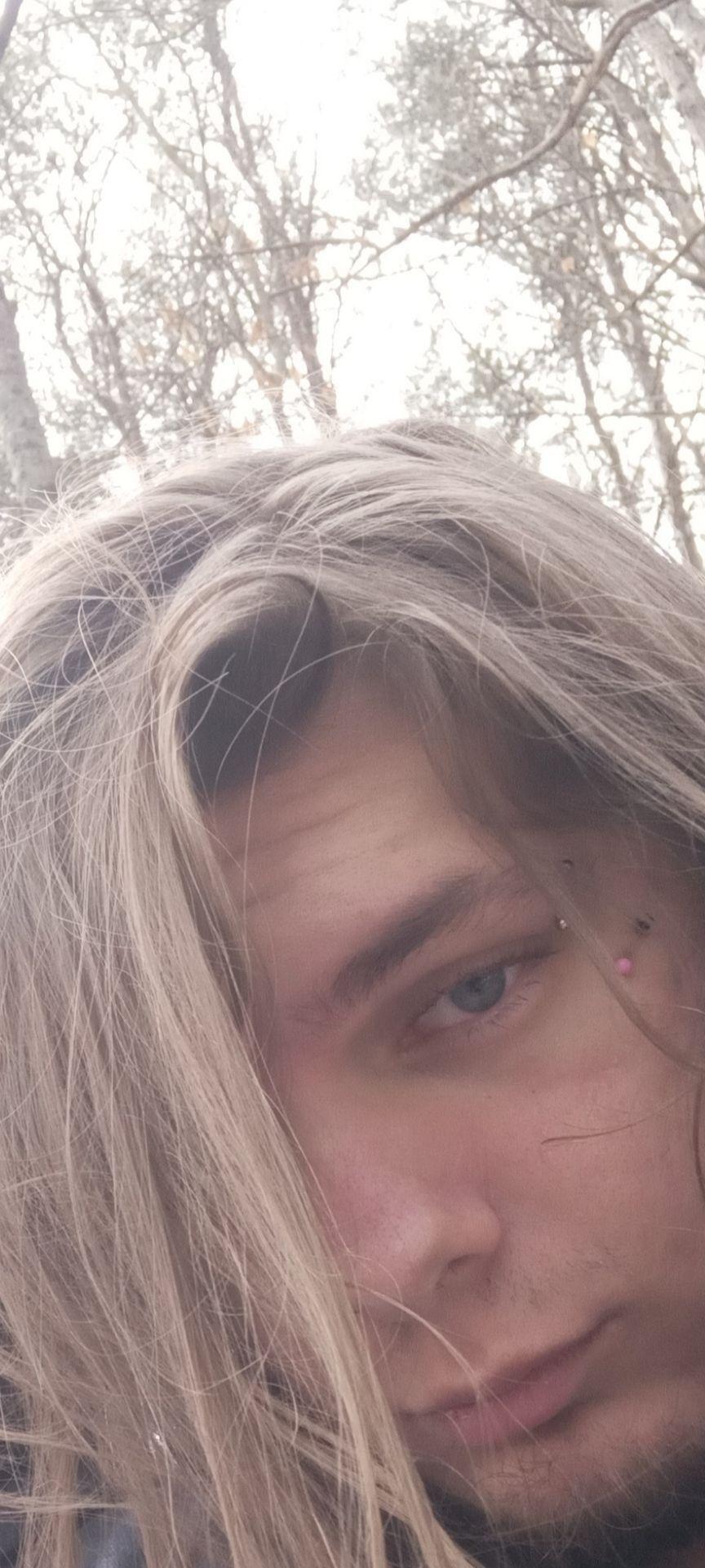 Perry also said Merritt was in contact with other young women in the area.
"We do think that there will be communication ties to the area—it is a predatory type situation—someone of a young age coerced into leaving even though it was willing, it was a very young age."
On Friday, a nationwide AMBER Alert was issued for Broadaway and by the time Henry County Sheriff Lane Perry could call his first press conference on Saturday afternoon, the search for the missing girl had already been expanded to over a thousand miles.
The Southwestern Virginia Internet Crimes against Children Task Force first notified the Henry County Sheriff's Office on Thursday that they had flagged messages on Instagram between the two, a release stated.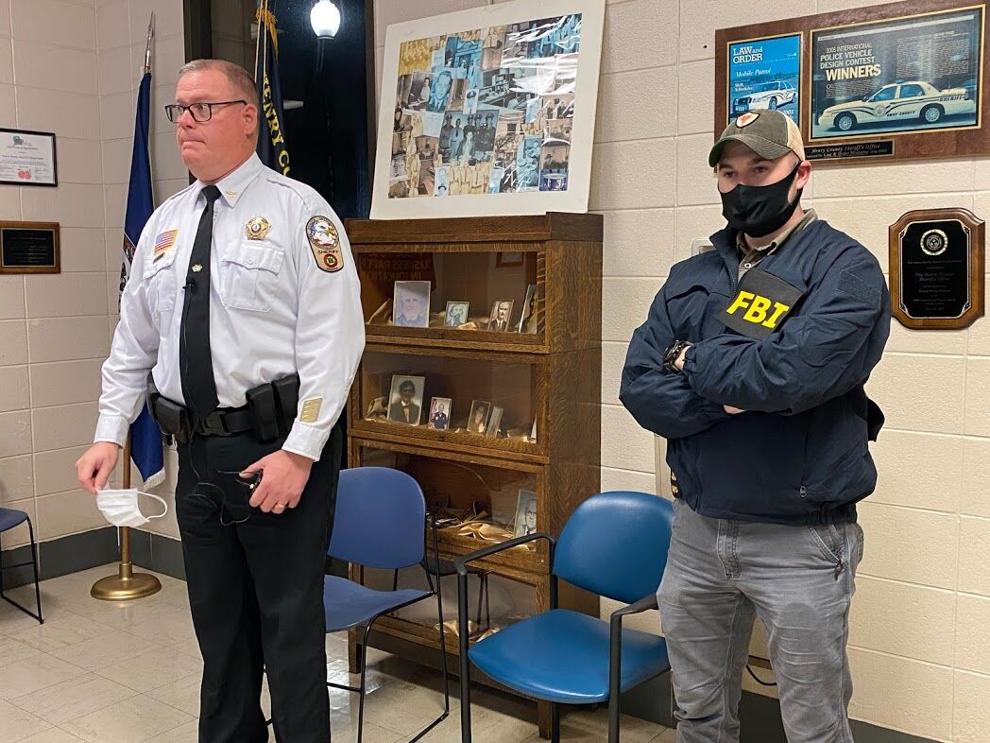 Investigators caught up with Merritt, who lived at 1030 Lemm Road in Spring, at Planet Fitness on the Greensboro Road in Martinsville. It was there they seized his cellphone.
"The communication was concerning, but not illegal—probably like a well-being check," Perry said. "We made contact with Mr. Merritt and pushed it as far as we could legally, we talked to the Commonwealth Attorney and the communication was not illegal."
Even though investigators thought they had possession of Merritt's means of communicating with Broadaway, the following day she was reported missing from her home on Reed Creek Drive.
"There was still a means of communication, and they were still communicating electronically," Perry said.
Police determined that Broadway and Merritt had been communicating with each other on social media since December and that Merritt had driven to Henry County earlier this month and set up camp in a wooded area behind Broadaway's home, where they met several times, a release stated.
Police say they believe Merritt picked up Broadaway after he coerced her to leave her home, and she hadn't been seen since.
"We believe she left willingly," Perry said. "He had been living out of his vehicle and taking care of his personal hygiene at the fitness center.
"We discovered he had a pop-up tent in the woods not far from the home, and she [Broadaway] was going to see him at this tent."
Perry said Saturday afternoon that investigators were looking into a credible sighting of the two in Danville.
"He has family ties in Spring, Texas and one may assume or think he would be heading to that area," Perry said. "We are doing everything that can be done."
Hendersonville, where Merritt and Broadaway were found, is south of Asheville, about four hours away from Martinsville.
The Henry County Sheriff's Office was joined by the Virginia State Police and the FBI in the search for Broadaway and Merritt.
FBI Agent Jason McCoy of the Richmond Field Office was with Perry at Saturday night's press conference, but he didn't speak.
"This should be a reminder to all parents and their children, parental conversations and inspections are needed and who you think you're talking to is most of the time not who you're talking to," Perry said. "We think he [Merritt] was in the area alone, we are breaking down communications, but it appears he was in the area by himself."
Regarding Merritt's communication with other young girls in the area, more investigation will have to be done.
Said Perry: "We're still seeing what we're going to turn up and it may open up to others."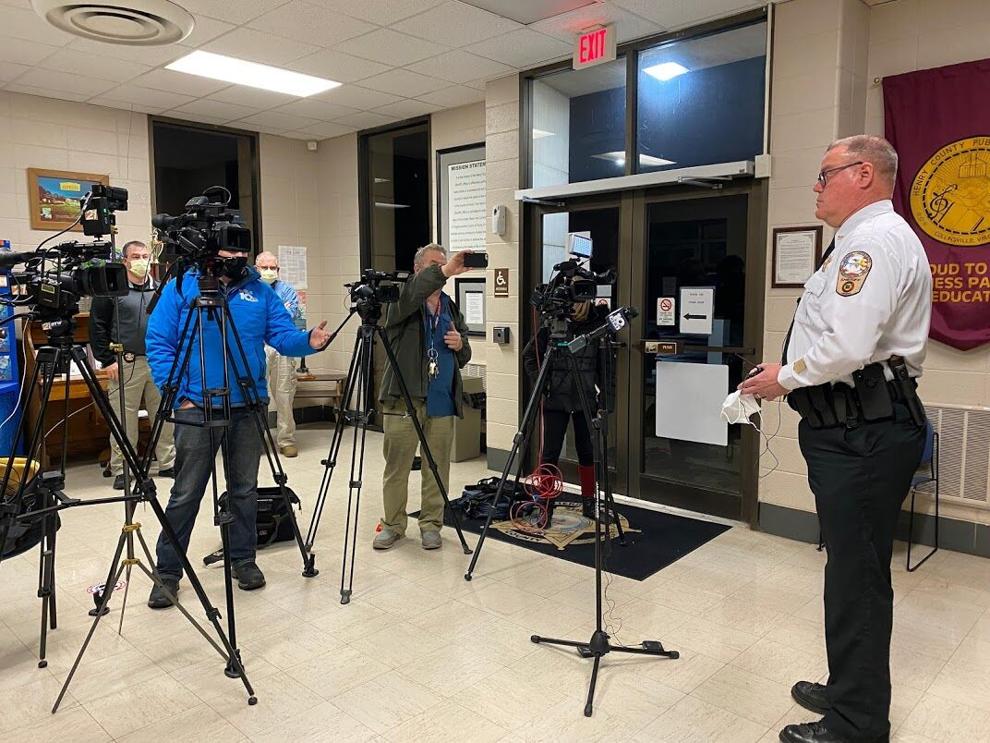 Bill Wyatt is a reporter for the Martinsville Bulletin. He can be reached at 276-638-8801, Ext. 236. Follow him @billdwyatt.