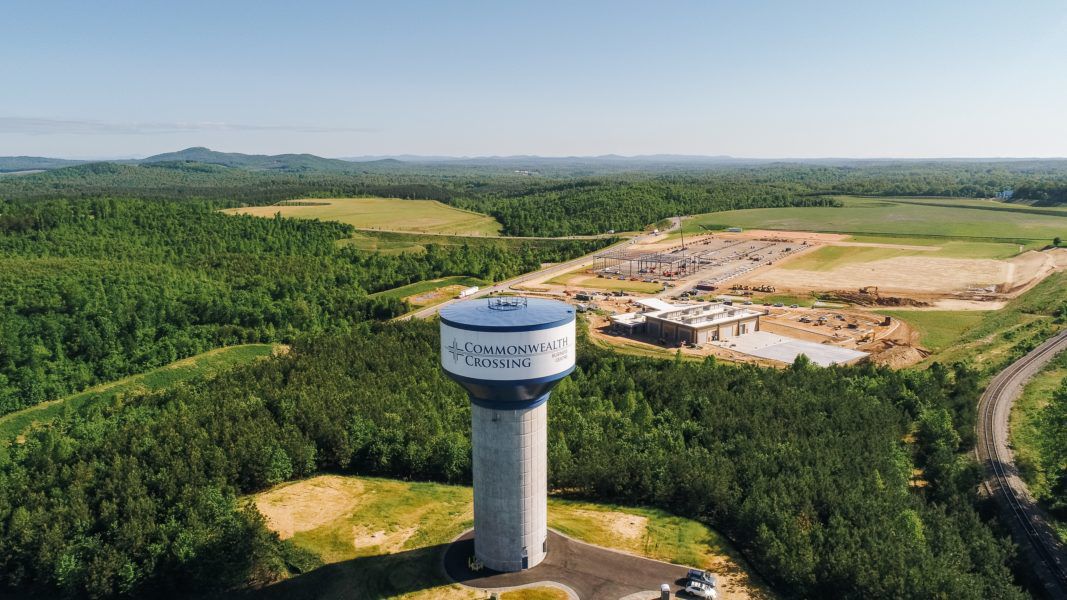 Crown Holdings, Inc. is investing $145 million to build a facility to make aluminum beverage cans at the Commonwealth Crossing Business Center in Ridgeway, the governor's office and Henry County announced on Thursday.
The facility will be 355,000 square feet and bring with it 126 new jobs that Gov. Ralph Northam in a statement called "high quality."
The facility will be built on Lot 4 at CCBC, the county said in a release, and Crown Holdings will use the Commonwealth Centre for Advanced Training for the initial hiring and training phase as its new facility is constructed.
"We are thrilled to see a longtime Virginia employer and Fortune 500 company like Crown Holdings select Henry County for its new East Coast manufacturing operation," Northam said in the release. "The addition of 126 high-quality jobs is a huge opportunity for the people of Southern Virginia, and the region's tireless efforts to build a skilled workforce pipeline will benefit the company for decades to come."
To lure Crown's facility, Northam approved a performance-based grant of $3 million from the Virginia Investment Performance Grant, which encourages capital investment by existing Virginia companies, and a $1 million grant from the Commonwealth's Opportunity Fund to assist Henry County with the project, the release said.
Crown Holdings is eligible to receive benefits from the Port of Virginia Economic and Infrastructure Development Zone Grant Program, as well as the Virginia Enterprise Zone Program, administered by the Virginia Department of Housing and Community Development.
Funding and services to support the company's employee training activities will be provided through the Virginia Jobs Investment Program.
"I assure you that we are beyond excited to welcome Crown Holdings to our community," Henry County Board of Supervisors Chair Jim Adams said in a release. "This is further evidence that the past nearly two decades of planning, preparation and construction of Commonwealth Crossing Business Centre is paying off."
State Del. Danny Marshall (R-Danville) said that the facility would "provide an amazing boost to the local economy. We appreciate Crown Holdings for building its new manufacturing facility here, and we wish them the greatest success."
State Sen. Bill Stanley (R-Salem) said that "more than 120 citizens of our area, and their families, will benefit from this significant investment with these new jobs. I can't thank the Governor and VEDP enough for their continued focus on job creation in our region."
Crown Holdings is headquartered in Yardley, Pa., and, with its subsidiaries that operate globally and employ 33,000, the company is ranked No. 272 on the Forbes Fortune 500, the release said.
The company has facilities in Frederick County and the city of Suffolk as well as subsidiary operations in Henry County and Pittsylvania County, employing more than 200 total employees.
"PHCC stands ready to work with Crown Holdings in crafting a training program specific to the job skills needed for its Henry County facility," Patrick Henry Community College President Angeline Godwin said in the release. "We are thrilled that Crown has selected our community, and I am hopeful that this is just the start of a long and mutually beneficial effort."
Said Kate Keller, president of The Harvest Foundation: "Today's decision by Crown Holdings to build its latest facility at CCBC underscores how important teamwork is and how it takes a community effort to make days like this possible."