COLLINSVILLE  — Thirty-three Martinsville High School seniors were honored Thursday with the school district's highest academic award — the Big M Trophy.
Each recipient who appeared at a luncheon at the Dutch Inn, in turn, read an essay about the teacher who were most influential throughout his or her academic career.
Martinsville High School seniors with a cumulative grade-point average of 3.7 and higher are eligible for a Big M. "Cumulative" in this case means GPA from fifth through 12th grades, Eligible students must be enrolled in three or more academic subjects, one of which must be an honors course.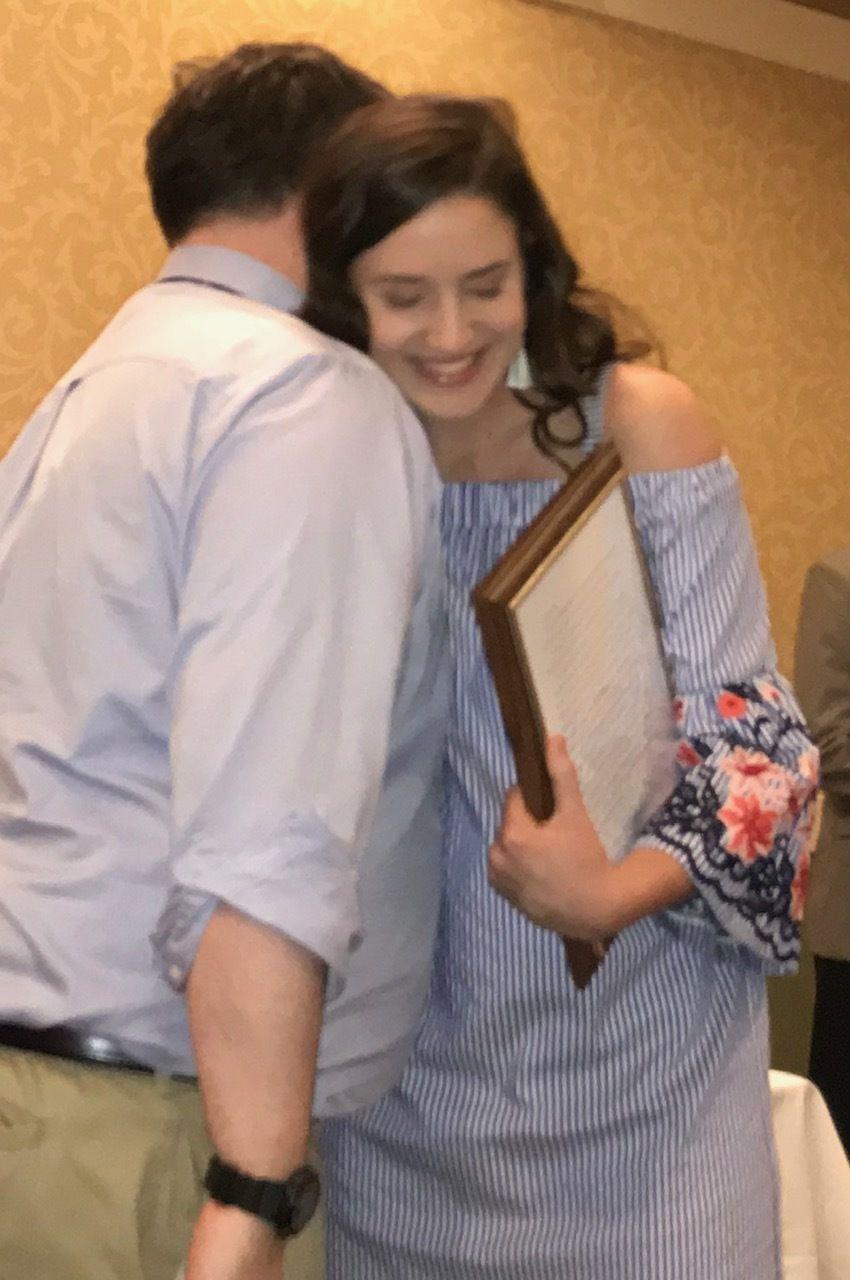 The Big M. Trophy recipients are Anthony Christian Ballard, Maurice Harold Bell IV, DeMaya Nyteria Bradley, Taylar Alexzandrea Brown, Alayna Jane Campbell, Taylor Leigh Carter, Nigal Devonta Davis, LaTroya Denay Gravely, Nikia MoniQue Greene, Jose Dominique Hairston, Vegas Tymon Jamison, William Ruffin Jarrett, Emily Jose Santiago, Tyler Brett Lawless. Michael Tristan Mase, Nathalie Ortiz Mateos, Murray Elliana McGovern, Kayla Semone Moore, Priyansi Bhavesh Patel, John Ainsley Phillips, Brennan Scott Richardson, Guadalupe Rivera, Allie Katherine Robinson, Aidan Tanner Self, James Michael Sigmon, Shane Khayyam Spencer, Mirayah Janae Stone, Nallely Troncoso-Ortiz, Nwachukwu Ugbomah-Otunuya, Tyrese Tyshawn Vaughn, Cierra Nichole Warren, Jameka Reyna Wilson and Jarius Christopher Wilson.
Martinsville High School Principal Aji Dixon praised the Big M Trophy winners for doing a  "phenomenal job" and setting the bar for academic excellence.
Assistant Principal Clarence Simington told them their academic achievements speak volumes about their persistence and discipline.
Superintendent Zeb Talley praised the intelligence, brilliance and beauty of these young people.
And then the students praised their teachers.
They named Margaret Agee, John Allen, Teresa Barrow, Joe Carter, Todd Cassell, Shannon Harrell, Kristen Harris, Nina Huff, Joy Johnston, Brian Joyce, Diane Richardson, Stephen D. Sechrist, Tonya Snyder, Keri Soqui, Blake Stoner, Mark Toole  and Elizabeth Wallace.
And they praised those influential educators for caring — in school and out — their passion for teaching, dedication and hard work; for loving their subject area and passing on a love of learning to students. They praised them for  their energy, subject knowledge, for making their classes interesting and fun, and for engaging students in activities.
They thanked those teachers for inspiring them, motivating them to be the best they can be and to work hard, and for many other positive traits.
"I can't wait to make you proud," DeMaya Nyteria Bradley said when describing how her most influential teacher, Nina Huff, motivated and inspired her.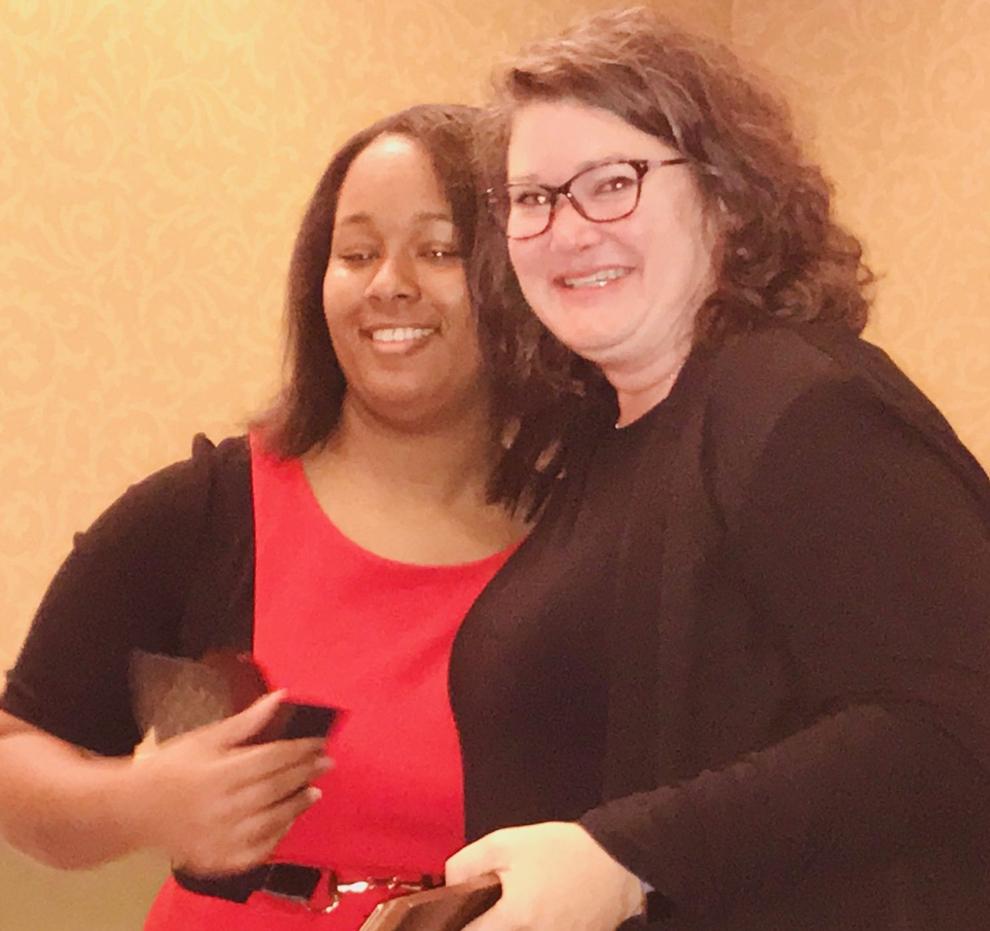 William Ruffin Jarrett praised Todd Cassell for his commitment and time management (finding time for his school responsibilities and attending student out-of-school activities, such as Ruffin's Eagle Scout ceremony). He praised Cassell for "lighting up the room" with his energy.
Tyler Brett Lawless praised Blake Stoner, for being an "awesome" swimming coach and history teacher who brought his love of history to the classroom and made learning fun.
Murray Elliana McGovern described John Allen as one-of-a-kind, inspiring and passionate for his work.
Ikechukwu Ugbomah-Otunuya praised his most influential teacher, Elizabeth Wallace, for her composure, elegance, caring and inspiration, among other traits.
Cierra Nichole Warren praised her most influential teacher, Margaret Agee, for her helping advice, her smiles and joy, and for being like family.
Anthony Christian Ballard said of his most influential teacher, Daniel Secrist: "I walked into his [Spanish] classroom with little to no enthusiasm or determination to learn. I walked out of his classroom so excited to learn Spanish that I was ready to pack my bags and move to Spain."