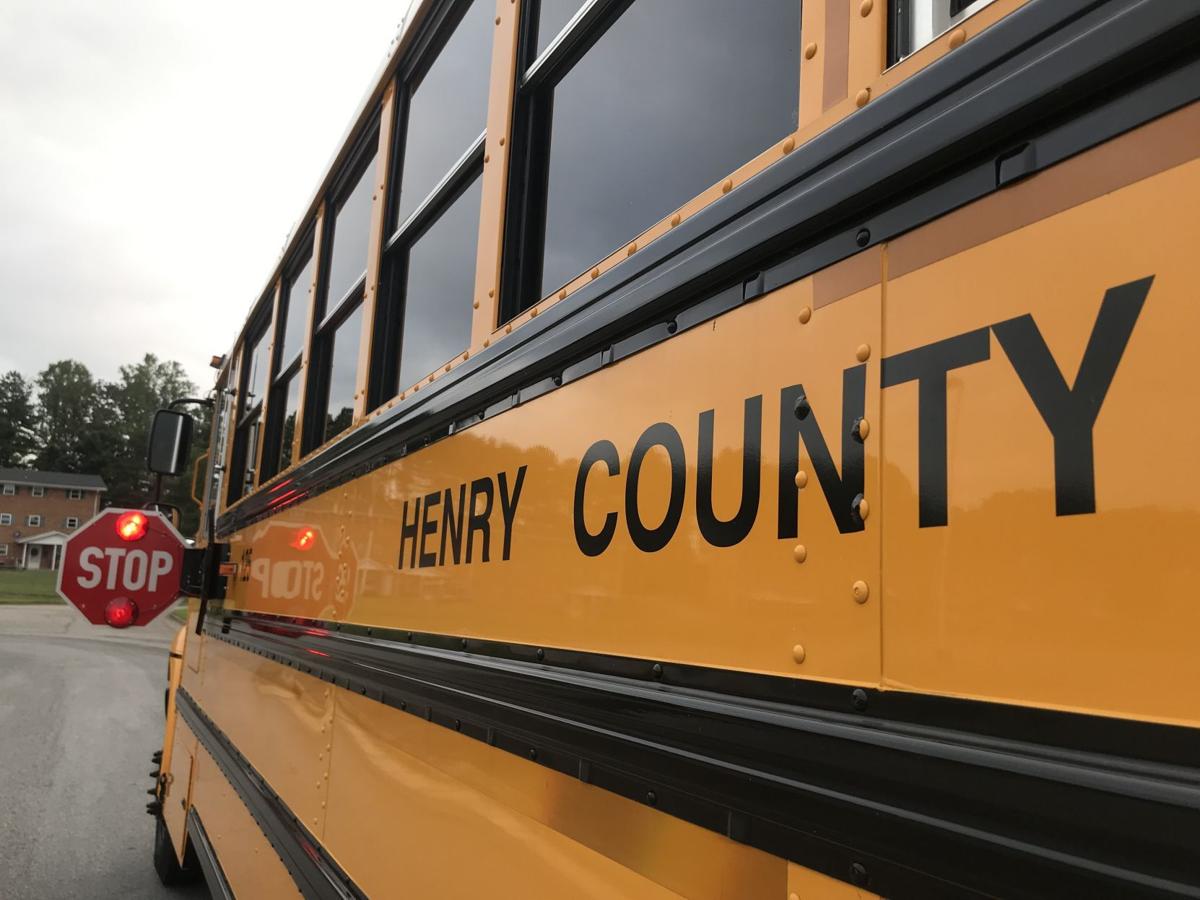 All lists are provided by the schools. Typically, Principal's list/scholar/award: cumulative GPA of 3.7 or higher or all A's or All E's. Honor roll: cumulative GPA 3.0-3.6 or All A's-Bs, E's-S's
Axton Elementary
Kindergarten: Jafet Carrillo Mcarena, Ayden Coles, Miguel Cruz II, Oliver Duenas-Salas, Aryell Hairston, Paisley Harris, Dustin Hayzlett, Evelyn Jones, Adelyn Kendrick, Allison Nova, Erica Nunley, Jacson Pryor, Lucas Pryor, Stella Roach, Georgia Robertson, Callie Rogers, Liam Rogers, Andrea Ruiz tiznado, Kolton Scales, Tanner Sturm, Nathan Williams, Saul Wilson Javon Younger, Jr. Alesha Zimmerman.
Grade 1: Sylvia Becerra, Joseph Boone, Jaxson Bowman, Harper Campbell, Avery Carter, Natalie Curry, Kameron Dillard-Harris, Lillian Garrett, Kelsey Gilley, Ryan Haley, Barbara Hernandez Lopez, Avery Kovack, Kylie Lawson, Mason Lewsi-McCranie, Kaciana Moore, Jesus Ortiz Espana, Caleb Peters, Adrian Tamayo-Salas, Samuel Ward.
Grade 2: Jacen Britton,Yahir Contreras-Devora, Emma Frye, Abigail Gibson, Nickolas Graham, Matthew Hankins, Cole Jamison, Liam Keatts, Trinity Lytton Dixon, Abigail Robertson, Mason Williams.
Grade 3: Lucas Allan, Carson Bender, Raylan Bender, Braighlyn Bousman, Blaise Brooks, Keziah Dillard, Liam Eanes, Kyle Green, Aniyah Hairston, Orion Jamison, Brodie Kendall, Megan Lee, Maleah McBride, Madison Read.
Grade 4: Ayden Bender, Samuel Boone, Hadyn Childress, Raylan Hall, Hailey Haymore, Quincy Hodge, Jacie Jones, Sarah Keen, Carrington Kendrick, Hunter Kendrick, Kendall Kendrick, Stella Kovack, Evelyn Lawson, Nevaeh McCranie, David Ryan Peters, Jocelyn Shockley, Jaliek Terry, Tautionna Totten.
Grade 5: Ella Frye, Ayden Haynes, Peyton Martin, Ja'Niyah Millner, Kaylen Price, Kirrah Riddle, Oswaldo Ruiz-Tiznado, Ethan Wagoner.
Kindergarten: Sa'Riyah Dickerson, Yariel Garcia Diaz, Dylan Stockton, Aria Wilson.
Grade 1: Lexie Aguilar, Zaya Belton, Jeremiah Giggetts, Santiago Hernandex-Perez, Chloe Lignore, Christian Moyer, Jonai Poff, Rosario Ponce-Tamayo, Angel Pritt, Jason Pruitt, Nathan Robertson, Kingston Simon, Abraham Valderrama-Hernandez.
Grade 2: Mason Bryan, Gocelyn Feria, Izayiah Giles, Xavion Hairston, Kaylie Hurd, Alexis Jenkins, Caylee MacPherson, Jayla Martin, Anistyn Mitchell, Hesbeide Denisse Quinonez, Lilly Secrest, Sophia Stockton, Isaac Valle-Villa, Elijah Wiggins, Kaidyn Young-Keen
Grade 3: Josiah Corbett, Ryder Ferguson, Ashton Handy, Evelyn Hernandez-Romero, Peyton Jackson, Brendan Mann, Daniel Smith, Tanner Stultz, Cameron Sturrn, Kaleb Swinney.
Grade 4: Jahari Akridge, Jace Bryant, Evan Carter, Jimmie Crowder Jr., Matthew Lieberman, Hayden Nichols, Joshua Stockton.
Grade 5: Gaige Dalton, Zynia Dodson, Juan Garcia-Diaz, Kevin Hernandez-Lopez, Madison Jamison, Taylor Roach, Jason Ruiz-Salas, Michael Tiznado-Marmolejo.
Meadowview Elementary
Kindergarten: Francelis Abreu, Sha'Rion Adams, Jayline Alvarez-Castro, Emmilyn Blankenship, Lilly Boyd, Karleigh Brown, Rowan Calloway, Kingston Carter, Brianna Davis, Almonte Dillard, Abigail Edwards, Leslie Espana-Lopez, Easton Ferguson, Stephen Fleagle, Melinda Foley, RJ Fox, Jayden Garcia-Lopez, Jayceon Gravely, Mason Hairfield, Jeremiah Hairston, Mya Hairston, Dynasty Harmon, Sterlin Hatcher, Lillian Hatchett, Heidi Haymore, Lilyanna Hodge, Easton Jones, Luke Jones, DeNaria Jordan, Kameron Keys, Oliver Krejci, Annabelle Lavinder, Jewel Lawrence-Bowles, Mayra Mali, Diamond Martin, Addyson McMillian, Allyson McMillian, Daisie Medina Lopez, Allan Myers, Erion Nibblett, Gibson Oakes, Vanellope Ortiz, Annabelle Ott, Meina Owens, Kameron Parker, Elijah Perdue, Adam Salem, Hasan Scales, Arabella Sceals, Marvell Shareef, Kolden Sprinkle, Kayden Smith, Louis Tyree, Jordan Vasquez-Valencia, Mia Vazquez-Angles, Zakauri Waller-Young, Alexandra Woods, Naughtia Warnick, Oliver Workman, Cali Wright, Josephine Wright.
Grade 1: Andrea Ambros-Santiago, Evelyn Anderson, Xane Basham, Oliviana Belcher, Markia Berger, Aubrie Brito, Adrian Burchette, Tommie Cash, Miley Chavez, Ethan Collins, Noah Davis, Luther Dillion, Trevor Elliott, Brayleigh Flippin, Brantley Foster, Hayleigh Grant, Riley Greer, Adan Guerrero, German Guzman, Aubrey Hairston, J'Ceon Hairston, Germany Hairston, Greyson Hanson, Makenna Hassell, Nacin Holley, Amina Inge, Aliyah Johnson, Skylar Jones, Aryanna Jose-Ventura, Reese Joyce, Angel Lopez-Bautista, Reina Lopez Gill, Jayceon Lynch, Kamryn Maldonado, Deandre Mattox, Samirah Mease, Joey Meeks, Isabella Meraz-Vivanco, Gavin Minter, Jhonathan Ortiz Lopez, Kaitlyn Pierce, Khristian Pitizer, Alivia Preston, Ryan Pruitt, Joseph Redd, Parker Redd, Tay'Vonni Redd, Adalyn Robertson, Zackery Rose, Jamyria Ross, Kymani Scales, Kingston Shough, Everlee Smith, Landen Smith, Abigail Swain, Micah Taylor, Peyton Taylor, Asher Tipton, Gabriel Thomas, Paisley Turner, Anthony Vazquez, Travis Wade, Triton Webb, Gavin Wilson, Peyton Wilson, Emma Whitlow, Rachel Woodward, Austin Young.
Grade 2: Kai Aaron, Mason Adkins, Zoe Aguilar, Elijah Alley, Natalie Barker, Claude Becker IV, Amya Bowman, Reese Brim, Ka'Miyah Brooks, Kaylee Carabantes Chavez, Kaniyah Carter, Anna Dalton, Christian Dixon, Briggs Favero-Wylie, Sawyer Ferguson, JaMil Foreman, Alanna Gerlach, Kamden Gravely, Tristan Hairston, Brayden Hale, Evan Hatchett, Eric Hamlin, Ava Hart, Rilee Harter, Lynzi Haynes, Miranda Holt, Zaiden Johnson, Reese Krejci, Emma Kendall, Mia Lopez Gill, DeAuri Matthews, Macinleigh Meeks, Jason Oritz Garcia, Kenzie Parnell, Jayden Philpott, Mallory Plogger, Aubrey Powers, Corbin Pruitt, Dominik Reynolds, Lauren Roberson, Itzel Sandoval-Campuzano, Anthony Santillo, Elijah Scales, Kenzie Sechrist, Alexis Smith, Chloe Smith, Cailyn Vaughn, William Watson, Nathan Wood, Jorge Xaca Giovani.
Grade 3: Bentley Adkins, Kyndall Anthony, Adam Bowman, Jeremiah Brown, Mason Calloway, Colton Cassell, Alexa Diaz, Benjamin Doan, Grayson Hancock, Lucas Hatley, Linsey Helms, Brigham Hodnett, Aeryn Holley, Kerrigann Hunley, Piper Knott, Lilleanna Lawson, Caydence Martin, Jayce Martin, Brently McCollum, Dalton McKeen, Jayden Minter, Shawn Mitchem, Natalie Moorefield, Christian Ortiz Lopez, Lily Phillips, Aubrey Rea, Paisley Reynolds, Taylor Roberson, Brian Sechrist, Ethan Shelton, Bella Shepherd, Ashley Smallwood, Riley Stanford, Bryce Tucker, Emma Witt.
Grade 4: Isacc Barker, Connor Byrd, Aaron Compton, Emily Draper, Greyson Easter, Andre Hairston, Rylan Hammock, Isabella Hancock, Seth Hubbard, Brysen Jones, Josie Kenny, Isla King, Mason Loesher, Brayden Parker, Abigail Peyton, Sean Powell, Nathaniel Powers, Kemuel Rodriguez, Ella Santoemma,Samuel Sechrist, Kaden Shaffer, Zoe Smith, Alexander Street, James Tilley, Harley Williams, Ethan Woods, Ronnie Wray, Jade Yates.
Grade 5: Rye Adkins, Madelyn Anthony, Wyatt Barlow, Aiden Calloway, Maggie Rae Cockram, Cade Collins, Landon Cruz, Kortnei Gravely, Sean Harper, Eyan Hubbard, Xavier Hughes, Cambria Martin, Giovany Saligan-Medal, Jonathan Saligan, Jackson Shepherd, Mahoganey Scales, Cole Turner, Dallas Vanboskerck, Haleigh Angler, Ronnie Witt, Ammon Woodward.
Kindergarten: Jazmin Lopez Bautista, Aubree Harris, Lucas Kennedy, Seth Lusk, Haziel Medrano, Kennedy Wimbush.
Grade 1: Brodee Adams, James Allman, Noah Castro, Alonzo Chicas-Espana, Bailey Clarke, Tyler Deal, Conner Eldridge, Trevor Elliott, Betzaida Gasper-Santos, Miley Jimenez Chavez, Ah'Miracle Johnson, Connor Keatts, Kennedy Moore, Easton Parnell, Johan Rodriguez-Lopez, Jamyria Ross, Annabel Sink, De'Kavis Stanley, Jayce Stockton.
Grade 2: Juilun Agee, Levi Blankenship, Gabriella Brooks, Abel Cahoon, Lilliana Cortez Vazquez, Allen Crom, Yuridia Espana Santiago, Mackenzie Harman, Shawn Harris, Elijah Haymore, Za'Niyah Hughes, Rico Gomez, Kylen Lampkins, Jonah Mahan, Ashton Manns, Justise Martin, Sophia Palaez, Trevor Price, Christian Ross, Maggie Sebastian, Kameron Valentine, Angelia Witcher, De'Mauri Witcher.
Grade 3: Exnaylyn Casco Colindres, Eve Cox, Nevan Cunnigham, Colton Custin, Serenity Davis, JeanCarlo Diaz- Alvarez, Bethany Dodson, Maci Harrison, Natalee Higgs, Gabriel Holt, Jyell Florence, Ailynn Jose Ventura, Cooper Kendall, Valencia King, Vshawn Martin, Dalton McKeen, Jayden Minter, Brianna Parker, Aspen Rakes, Landon Swisher, Dominick Thomas, Britney Rodriguez Lopez, Jacob Vazquez-Angles, Amayrany Vesquez.
Grade 4: Cedric Beal, Meredith Biggs, Caleb Clark, Aaron Compton, Daniel Dixon, Emily Draper, JaCere Gravely, Rylan Hammock, Josie Kenny, Isla King, Jomarion Nowlin, Braden Parker, Reamy Plogger, Nathaniel Powers, Dominique Ruben, Samuel Sechrist, Kaden Shaffer, Konner Sceals, James Tilley, Jade Yates.
Grade 5: Turner Altice, Steven Arellano, KeAuri Barksdale, Ian Compton, Brandon Cox, Akira Craighead, Mason Ferguson, Harmony Galloway, Dylan Garcia, Alexis Hernandez, Lukas Johnson, Chloe Pugh, Madison Ramirez Miguel, Gracie Stulz, Zaina Talley, Brayden Westmorland, Ammon Woodward, Nicholas Yates.
Mount Olivet Elementary
Kindergarten: Mason Ayers, Brody Branch, Abigail DeGiovanni, Kaydence Dickerson, Lily Drouin, Caleb Fields, Ian Gann, Sha'Kiyah Giles, Rozayvion Gomez, Liam Gravely, Anastasia Greer, Ameriah Hairston, Grayson Hawks, Christian Hodge, Kristen Hopkins, Kamryn Martin, Emmalyn McKinney, Zoeymar Melendez, NaZari Mitchell, Serenity Moore, Tiffany Patterson, Camden Pilson, Skylar Plummer, Lavon Pruitt, Ricardo Rivera, Amelia Ruiz, Emerson Spencer, Izabella Thomas.
Grade 1: Emma Adkins, Jamyah Anglin, Ellie Gunter, Avery Hynes, Tahirie Jackson, Brayden Kidd, Ezinne Omoji, Ralei Peters, Parker Rowe.
Grade 2: Reagan Asbury, Sadie Boone, Ian Boyd, Zariah Carter, Jasiah Clifton, Avary Ferguson, Branson Gibson, Caleb Gravely, Ania Hairston, Malaysia Hairston, Stephen Holland, Gavin Hutcherson, Karter Jennings, Tate Lackey, Calvin Lovelace, Damon Mickles, Addyson Minter, Anderson Platero Batres, Mason Plummer, Keegan Redd, Casey Richardson, Avery Salgado, Merrell Simon Jr, Abigail Stafford, Ava Vazquez, Micheal Wilson.
Grade 3: Jagger France, Aaron Garcia, Daisy Hairston, Trey Hairston, Parker Hynes, Jordyn Simpson, Arabella Spencer, Alannah Swanson, London Williams, Mia'bella Wimbush, Kylie Zola.
Grade 4: Zachary Blake, Markus Bunn, Kaitlyn Dalton, Bentlee Davis, Tia Giles, Bryce Hayzlett, Micah Jones, Braylen McBride, Alina Moyer, Jasalyn Thomas, Mason Wingfield.
Grade 5: Talon France, Micheal Jeffress II, Yareli Ruiz Tamayo, Piper Stmpert, Logan Thornhill, Matthew Whitaker.
Kindergarten: Xavier Davis.
Grade 1: Elijah Fitzgerald, Brantley Hall, Dre'ajah Hodge, Alexandria Jennings, Aniya Patterson, Khaya Washington, Alivia Williams.
Grade 3: Braylyn Beal, Rozonyez Gomez, Camden Hairston, Abygayle Kidd, Emmalyn Pair.
Grade 4: Daniel Gomez-Malone, Cameron Hairston, Sydney Minter, Aniyah Hairston.
Grade 5: Dakota Brooks, Joseph Clark, Norah Cundiff, Jackson Gunter, Skylar Hairston, Joseph Hopkins, Morgan Smith.
Sanville Elementary
Kindergarten: David Cobler, Gabriel Cornett, Liliana Davis, Aubrey Evans, Ayden Harris, Parker Jones, John Martin, Eli Miller, Elaina Moore, William Stone, Gannon Swanson, Alli Thompson, Cambria Vestal.
Grade 1: Jacy Barton, Raegan Cooley, Eiliss Davis, Annabell Dillon, Kinder Easter, Paislee Fitzgerald, Tommy Gunnell III, Ava Hughes, Elijah Mullins, Roman Patterson, Cody Roop, Derrick Ross Jr, Elise Smith, Aiden Sowers, Maci Sowers, Emma Stout, Ryder Wood.
Grade 2: Jackson Clark, Rylee Cooley, Noah DeHart, Emma Horton, Nylla Hunnicutt-DeHart, Noah Kinney, Jace Quinn.
Grade 3: Lily Barton, Khloe Carrier, Nickalas Cassell, Patrick Flippen, Cayden Francis, Jackson Showman, William Showman, Jaxon Stout.
Grade 5: Chloe Dalton, Anna Gilley, Baron Smith, Lylahbell Turner, Alyssa Wright.
Kindergarten: Valladega Bowman, David Hundley Jr, Cheyenne Nolen, Soraya Penn, Jonathan Santiago Lopez.
Grade 1: Mason Courtney, Elijah Goad, Margo Harris, Ryleigh Haskins, Gavin Meade, Erica Payne, Addilyn Roark, Addison Whorley.
Grade 2: Daniel Evans, Melissa Howell, Landon Miller, Adan Ocampo, Blake Thompson, Ella Towler, Ella-Lakelynn Whitlock.
Grade 3: Jonathan Craighead, Bethany Deal, Willow Lynch, Jaycee Price, Ralph Short Jr, Abigale Staples, Addison Staples.
Grade 4: Holly Branch, Ian Lackey.
Grade 5: Jeremiah East, Reese Jones.
These lists are supplied by the schools.
These lists are supplied by the schools.