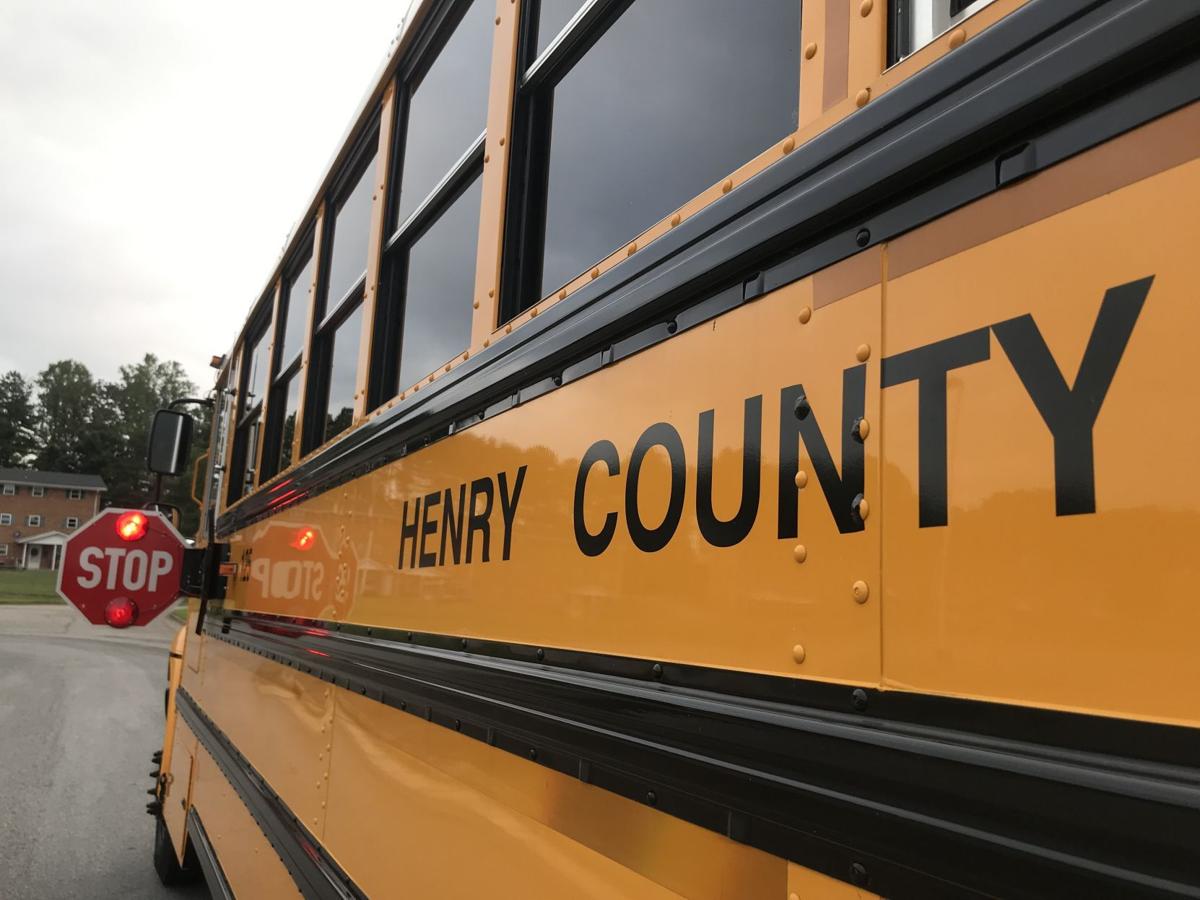 All lists are provided by the schools. Typically, Principal's list/scholar/award: cumulative GPA of 3.7 or higher or all A's or All E's. Honor roll/academic awards: cumulative GPA 3.0-3.6 or All A's-Bs, E's-S'
Axton Elementary 
Kindergarten: Jafet Carrillo Mcarena, Ayden Coles, Oliver Duenas-Salas, Aryell Hairston, Paisley Harris, Dustin Hayzlett, Evelyn Jones, Daylen Keen, Adelyn Kendrick, Allison Nova, Erica Nunley, Jackson Pryor, Lucas Pryor, Stella Roach, Jeorgia Robertson, Callie Rogers, Liam Rogers, Kolton Scales, Tanner Sturm, Nathan Williams, Saul Wilson, Javon Younger, Jr.
Grade 1: Sylvia Becerra, Joseph Boone, Jaxson Bowman, Harper Campbell, Avery Carter, Adrinae Code, Kameron Dillard-Harris, Jeremiah Giggetts, Kelsey Gilley, Ryan Haley, Barbara Hernandez Lopez, Avery Kovack, Austin Lanier, Kylie Lawson, Mason Lewis-McCranie, Christian Moyer, Jesus Ortiz Espana, Caleb Peters, Jonai Poff, Angel Pritt, Nathan Robertson, Jesus Sandoval-Robles, Kingston Simon, Adrian Tamayo-Salas, Abraham Valderama-Hernandez, Samuel Ward.
Grade 2: Ruby Alvarado-Sierra, Jacen Britton, Emma Frye, Abigail Gibson, Matthew Hankins, Kaylie Hurd, Cole Jamison, Trinity Lytton Dixon, Andrew Minter, Autumn Minter, Maria Peatross, Abigail Robertson, Mason Williams.
Grade 3: Lucas Allan, Carson Bender, Raylan Bender, Braighlyn Bousman, Blaise Brooks, Josiah Corbett, Keziah Dillard, Liam Eanes, Kyle Green, Aniyah Hairston, Orion Jamison, Brodie Kendall, Megan Lee, Maleah McBride, Madison Read, Tanner Stultz.
Grade 4: Ayden Bender, Samuel Boone, Evan Carter, Raylan Hall, Hailey Haymore, Quincy Hodge Jr, Sarah Keen, Hunter Kendrick, Stella Kovack, Evelyn Lawson, Francisco Macias Corona, Nevaeh McCranie, David Ryan Peters, Jamal Reynolds, Jocelyn Shockley, Tautionna Totten.
Grade 5: Ella Frye, Ja'Niyah Millner, Oswaldo Ruiz-Tiznado.
Kindergarten: Miguel Cruz II, Sa'Riyah Dickerson, Yariel Garcia Diaz, Jermayiah Johnson, Bethany Keane, Andrea Ruiz Tiznado, Dylan Stockton, Aria Wilson, Alesha Zimmerman.
Grade 1: Zaya Belton, Natalie Curry, Lillian Garrett, Brooklyn McMillon, Kaciana Moore, Kaysen Moton, Natalie Paschal, Rosario Ponce-Tamayo, Jason Pruitt, Jackson Whitlow
Grade 2: Noelia Becerra-Perez, Christopher Becerra-Tiznado, Mason Bryan, Aubrey Cates, Yahir Contreras-Devora, Izayiah Giles, Nickolas Graham, Xavion Hairston, Alexis Jenkins, Paulino Macias-Garcia, Caylee MacPherson, Kendrick Moyer, Austin Robertson, Sophia Stockton, Kaiden Young-Keen.
Grade 3: Ashton Handy, Madison Hankins, Evelyn Hernandez-Romero, Alvin Holland, Kaiden Hunt, Peyton Jackson, Kierston Moore, Izaak Rivera, Daniel Smith, Cameron Sturrn, Kaleb Swinney.
Grade 4: Jace Bryant, Hayden Childress, Jimmie Crowder Jr, Juan Garcia-Diaz, Ekayla Hampton, Jacie Jones, Juliette Juarez-Esparza, Carrington Kendrick, Kendall Kendrick, Maddox Moore, Hayden Nichols, Joshua Stockton, Jaliek Terry.
Grade 5: Kevin Hernandez-Lopez, Madison Jamison, Peyton Martin, Kaylen Price, Kirrah Riddle, Taylor Roach, Jason Ruiz-Salas, Ethan Wagoner.
Campbell Court Elementary
Kindergarten: Abbigale Bryant, Mckinley Canty, Triston Capel, Emiyovani Cruz Miguel, Georgiana Curtis, Coltan Daniels, Kylee Dillard, Alannah Ferren, Ayleigh Gross, Josiah Hagwood, Trynity Mitchem, Kamden Moorefield, Remy Santamaria, Destiny Shifflett, Maddox Spencer, and Lennox Tucker.
Grade 1: Camila Bernal-Mendoza, Blessing Carter, Brodie Craig, Annabelle Duncan, Aiden Fulcher, Saydee Holley, Liam Kesler, Mason Leviner, Kaylee Martin, Ayanna Penn, Owen Robertson, Megan Shively, Benton Sigmon, Righteous Stephenson, Bentley Taylor, Ka'Liyah Titus, Layla Wall-Mills, Larkin Webb, and Riley Wright.
Grade 2: Breyonna Allen, Chloe Bassett, Abigail Disharoon, Treavor Eanes, Nathaniel Eggleston, Layla Fuller, Keiana Hairston, Nyomi Holland, Katie Meadows, Gavin Mitchell, Karleigh Moore, Destiny Osborne, Avery Santamaria, and Kaleb Wade.
Grade 3: Amilya Henderson, Wesley Jones, Madison Keys, Jasper Lockhart, Braden Mabe, Braelyn Manns, Bentley Reynolds, Braylon Ross, Matthew Todd, and Todd Woods.
Grade 4: Gwyneth Bailey, Amarra Conner, Bailey Fields, Mykah Fitzgerald, Analeigh, Garcia-Nolazco, Caelynn Holder, Conner Mabe, Daniel Quiroga-Medina, Ethan Taylor, Camden Trail, Levi Underwood, Jackson Thompson, and Madelyn Wimmer.
Grade 5: Izaiah Dillon, Joseph East, Kayli Edwards, Nyangani Gravely, Cailee Hairston, Peyton Leviner, and Mattox Sigmon.
Kindergarten: Ayla Mills.
Grade 1: Tamra Bailey, Bryson Canty, Shawn Cooley, Angelayza Diaz, Leighton Harding, and Emma Manns.
Grade 2: Addison Altizer, Daniel Balcazar-Aguirre, Xareni Barnal-Mendoza, Ryleigh Craig, Aria Crawford, Malakhi Janey, Zoey Lafferty, Keren Quiroga-Medina, Addison Sawyers, Jahlaya Staley, and Madison Woods.
Grade 3: Clara Ball, Dalton Blevins, Jaydance Cumbee, Mason Duncan, Landon Gammon, Brayden Hall, Arielle Hanson, Havana Hylton, Natasha Martell-Rios, Jude McColl, Ferrah Mitchell, Hayden Murray, Carleigh Payne, Nevaeh Ritenour Newcomer, Autumn Woods, and Kaylee Zuniga Marban.
Grade 4: Andrea Delasancha, Alison Glass, Saharie Hairston, Jonah Haynes, Grant Lineberry, Nicholai Lockhart, MyTeonna Moore, Madison Newman, Nahlejh Phillips, Amira Sharpe, and Jostyn Wells.
Grade 5: Nadya Earnest, Caidence Hancock, Carson Holley, Ethan Kesler, Skyler Mitchell, Isaac Naff, and Levi Stout.
Carver Elementary
Kindergarten: Axel Bowman, Jace Braddock, Drake Campbell, Isabella Clark, Branson Curry, Finlee Davis, Estrella Degante-Portugal, Amelia Eaton, Cataleya Fackler, Abel Garten, Daniel Gionelli, Noah Gonzalez, Dominik Grice, Abriel Hairston, Gage Harris, Elena Harrison, Tanner Hylton, Ella James, Levi Lawson, Raleigh Leftwich, Christopher Lindsey, Eli Martin, Elsie Meeks, Christian Meyers, Sadie Morris, Ava Odell, Brayden Sanders, Renee Santillo, Kaiden Scales, Lexi Sias, James Stowe, Xy'lia Tinsley-Beal, Lilly Wild, Westyn Willard, Bethany Williams, Paisley Witt.
Grade 1: Brenna Barrow, Amelia Burnette, Isabella Campbell, Trenten Clyburn, Karissa Curry, Keyanna Dalton, Paxton Eggleston, Ellie Emerson, Ethan Gonzalez, Grayson Haga, Jernie Hairston, Sonny Harmon, Trinity Harvey, Layla Jenkins, Annabelle Looney, Kendall Lucas, Jacob Martin, Kandace Martin, Marie Medrano-Barba, Christian Newsome, Jordan Patterson, Gerson Reyes-Carabantes, Waylon Shelton, Mia Shreve, Riley Sutton, Nicholas Trent, Addison Tuggle.
Grade 2: McKenzie Brown, Kobe Burman, Christian Carter, Dustin Crowe, Iyla Edwards, Rylee Emerson, Sadie Foley, Sophia Gonzalez, Kamryn Holland, Darien Kidd, Xavier Leghorn, Arianna Maya, Allison Montgomery, Joseph Odell, Anna Rorrer, Bryce Rorrer, Zi'Maya Rumley, Waylon Shelton, Eli Shreve, Olivia Smith.
Grade 3: Levi Anderson, Ian Baker, Jaxon Barnes, Kingston Dalton, Noah DeShazo, Rylan Eggleston, Jackson Fain, Jaxon Garten, Phoenix Grindstaff, Ny'Keese Hairston, Meah Hill, Isaac Lawson, Kameron Leghorn, Parker Lippencott, Maci Lovell, Jesse Minter, Landon Montgomery, Lauren Mosley, Laniyah Neal, Joseph Nemeth, Kendall Pruitt, Sydney Reynolds, Jesse Santillo, Wyatt Shelton, Jennifer Stowe, Noah Wade, Nicholas Whalen.
Grade 4: Alice Alger, Aubrie Dalton, Daniel Freeman, Daniel Gray, Aleah Jenkins, Ja'sye Martin, Evan Moore, Randy Staples, Serenity Whalen
Grade 5: Talyn Andrews, Addyson Arnold, Josiah Bartlett, David Bowers, Bethany Burnette, Autumn Carlson, Kyle Childress, Jada Fain, Syncere Gravely, Gavin Grogan, Annabelle Huff, Kendall Prillaman, Karen Ramirez-Hernandez, Caleb Rodgers, Trey Root, Cooper Shivley, Gregory Spencer, Hunter Willard.
Kindergarten: Kayla Ayers, Alaya Barner, Alyssa Hill, Lylah Holdaway, Brooklyn Martin, Ky'Leigh Turner, Kaelynn Wright.
Grade 1: Peyton Ayers, Madilynn Brown, Liam Dehart, Alex Dehart, Hunter Eanes, Princeton Hairston, Danielle Kelsey, Hadley McBride, Meritxell Miranda-Castillo, Joseph Reynolds, Daniel Rose, Noah Spencer, Conner Vaughn.
Grade 2: Audrey Adkins, Silas Anderson, Alise Barrow, Lexi Bryan, Lyric Chandler, Malcholm Dawson, Amelia Decker, Emma Epperly, Dawson Farrington, Alicia Huicochea, Kameron Jones, Brionna Manns, Daniel McAdams, Jocelyn McKinney, Emily Medina-Portugal, Christian Millner, Alora Nelson, Holly Noe, Aubrey Pegram, Alayah Perkins, Lilly Root.
Grade 3: Yarlee Ashley, Hannah Bartlett, Saniya Coles, Scarlett Eaton, Keirah Feggans, Brantley Fortner, Ayden Gonzalez, Ariel Jenkins, Javien Kidd, Treshon Marshall, Damien Meyers, Mason Mize, Faith Scott, Jazzmia Shelton, Benjamin Spencer, Grace Wade, Briar Ward, Ralph Ward, Bentley Warner, Kailey Williamson, Abdullah Yasar.
Grade 4: Anell Arnold, Ayden Coles, Aiden Day, Aiden Earnhardt, U'lyssa Edwards, Madison Gamez-Turpin, Lily Harvey, Saylor Hopkins, Cooper Jones, Kinley Jones, Kayleigh Lucas, Emalyn May, Hunter McBride, Jahmar Pilson, Kylen Shelburne, Hayden Shoup, Lillian Sink.
Grade 5: Max Boyer, Brooklyn Bryan, Gisselle Cruz Martin, Ariah Hairston, Isaiah Hairston, Autumn Hayes, Adison Haynes, Jackson Haynes, Andrew Hundley, Jordon Jacobs, Julie Jones, Camden Meeks, Asher Perry, James Roop, Piper Sill, Ivey Silva Reyes, Kayleigh Stowe, Lance Thompson, Dillon Wade, Matthew Witcher. These lists are supplied by the schools.
Meadow View Elementary
Principal's scholar/Honor roll (combined)
Kindergarten: Sha'Rion Adams, Lilly Boyd, Rowan Calloway Kingston Carter, Easton Ferguson, Stephen Fleagle, Melinda Foley, Robert Fox, Jayceon Gravely, Mason Hairfield, Jeremiah Hairston, Mya Hairston, Dynasty Harmon, Sterlin Hatcher, Lillian Hatchett, Heidi Haymore, Lilyanna Hodge, Luke Jones, Lucas Kennedy, Oliver Krejci, Annabelle Lavinder, Jewel Lawrence-Bowles, Mayra Mali, Allan Myers, Erion Nibblett, Vanellope Ortiz, Annabelle Ott, Meina Owens, Kameron Parker, Dhruv Patil, Elijah Perdue, Adam Salem, Arabella Sceals, Kayden Smith, Kolden Sprinkle, Louis Tyree, Jordan Vasquez-Valencia, Mia Vazquez-Angles, Zakauri Waller-Young, Naughtia Warnick, Alexandra Woods, Cali Wright, Josephine Wright.
Grade 1: Evelyn Anderson, Nathaniel Basham, Oliviana Belcher, Aubrie Brito, Noah Castro, Ethan Collins, Noah Davis, Tyler Deal, Conner Eldridge, Trevor Elliott, Brayleigh Flippin, Brantley Foster, Hayleigh Grant, Riley Greer, Aubrey Hairston, J'Ceon Hairston, Makenna Hassell, Nacin Holley, Amina Inge, Ahmiracle Johnson, Skylar Jones, Reina Lopez Gill, Kamryn Maldonado, Joey Meeks, Kolton Miller, Gavin Minter, Jhonathan Ortiz Lopez, Kaitlyn Pierce, Khristian Pitzer, Alivia Preston, Ryan Pruitt, Adalyn Robertson, Zackery Rose, Kingston Shough, Jayce Stockton, Abigail Swain, Asher Tipton, Travice Wade, Triton Webb, Joshua Wilson, Peyton Wilson, Rachel Woodward.
Grade 2: Kai Aaron, Mason Adkins, Zoe Aguilar, Elijah Alley, Natalie Barker, Claude Becker IV, Amya Bowman, Reese Brim, Ka'Miyah Brooks, Liliana Cortez Vazquez, Allen Crom, Anna Dalton, Christian Dixon, Briggs Favero-Wylie, Sawyer Ferguson, JaMil Foreman, Jason Garcia Ortiz, Alanna Gerlach, Rico Gomez, Kamden Gravely, Brayden Hale, Cody Hanks, Mackenzie Harman, Ava Hart, Rilee Harter, Evan Hatchett, Lynzi Haynes, Miranda Holt, Zaiden Johnson, Emma Kendall, Mia Lopez Gill, Ashton Manns, DeAuri Matthews, Macinleigh Meeks, Sophia Pelaez, Victor Perez Lopez, Jayden Philpott, Mallory Plogger, Aubrey Powers, Corbin Pruitt, Dominik Reynolds, Christian Ross, Layla Salem, Itzel Sandoval-Campuzano, Anthony Santillo, Elijah Scales, Easton Sechrist, Alexis Smith, Chloe Smith, Nathan Wood, Carter Wright, Jorge Xaca.
Grade 3: Kyndall Anthony, Adam Bowman, Jeremiah Brown, Mason Calloway, JeanCarlo Diaz Alvarez, Alexa Diaz, Benjamin Doan, Jyell Florence, Grayson Hancock, Lucas Hatley, Linsey Helms, Brigham Hodnett, Aeryn Holley, Kerrigan Hunley, Cooper Kendall, Lilleanna Lawson, Caydence Martin, Jayce Martin, Dalton McKeen, Natalie Moorefield, Lily Phillips, Aubrey Rea, Brian Sechrist, Ethan Shelton, Ashley Smallwood. Riley Stanford, Emma Witt.
Grade 4: Isaac Barker, Andre Hairston, Isabella Hancock, Abigail Peyton, Sean Powell, Nathaniel Powers, Kanara Reid, Dominique Ruben, Ella Santoemma, Konner Sceals, Samuel Sechrist, Zoe Smith, Alexander Street, Harley Williams, Jade Yates.
Grade 5: Aiden Calloway, Cade Collins, Kortnei Gravely, Sean Harper, Eyan Hubbard, Giovany Saligan-Medel, Cole Turner, Dallas VanBoskerck, Haleigh Wangler, Ronnie Witt, Ammon Woodward, Nicholas Yates.
Rich Acres Elementary
Kindergarten: Ethan Bokman, Robert Collier, Savannah Oldham, Alivia Penn, Atley Peters, Dezmond Scales, Andrew Scott, Nylah Spencer, Aria Vasquez.
Grade 1: Henry Allen, Braylen Alvarez, Za'Kari Carter, Carmello Hayden, Alaya King, Lauryn Palmer, Caleb Preston, Atticus Secrest, Waylon Shockley, Enrique Silva, Abria Thaxton.
Grade 2: Harper Adkins, Trinity Alley, Kendrick Carter, Kinley Clark, Laylen Faw, Cameron Foddrell, Alexia Hairston, Cadence Oakes, Azariyah Waller.
Grade 3: Jasper Allen, Marco Angles-Ocana, Ashton Gravely, George Harris, Isabella Watts.
Grade 5: Darius Davis, Haylee Lawson, Baylee Martin, Blessin Sanders, Natalie Tatum.
Kindergarten: Jayce Dodson, Hunter Collier.
Grade 1: Jacob Bowman, Josiah Grey, Hallie Savedge.
Grade 2: Luke Martin, Nylah-Kay Scott.
Grade 3: Skyah Adams, Peyton Duncan.
Grade 4: Layla Hairston, Jack Kirby.
Grade 5: Christian Boykin, Layla Hayes, Hunter Savedge, Nicholas Taylor.
Sanville Elementary
Kindergarten: David Cobler, Gabriel Cornett, Ayden Harris, Parker Jones, John Martin, William Stone, Gannon Swanson, Alli Thompson, Cambria Vestal.
Grade 1: Jacy Barton, Mason Courtney, Annabell Dillon, Kinder Easter, Tommy Gunnell III,, Ava Hughes, Gavin Meade, Elijah Mullins, Roman Patterson, Cody Roop, Elise Smith, Aiden Sowers, Maci Sowers, Emma Stout, Ryder Wood.
Grade 2: Jackson Clark, Rhylee Cooley, Noah DeHart, Nylla Hunnicutt-DeHart, Daniel Evans, Emma Horton, Noah Kinney, Landon Miller, Jace Quinn, Blake Thompson, Ella Towler, Ella-Lakelynn Whitlock.
Grade 3: Lily Barton, Khloe Carrier, Nickalas Cassell, Cayden Francis, Messiah Phillips, Jaycee Price, Jackson Showman, William Showman, Jaxon Stout.
Grade 4: Holly Branch, Ian Lackey, Corbin Littles.
Grade 5: Chloe Dalton, Anna Gilley Baron Smith, Lylahbell Turner, Alyssa Wright.
Kindergarten: Valladega Bowman, Aubrey Evans, David Hundley, Eli Miller, Ellaina Moore, Cheyenne Nolen.
Grade 3: Ralph Short Jr, Abigale Staples, Addison Staples.
Grade 4: Chloe Ferguson, Kyndal Martin.
Grade 5: Jeremiah East, Reese Jones, Kaden Paitsel, Joshua Rorrer.
Stanleytown Elementary
Kindergarten: Avery Allen, Landon Dillon, Charlee Dudley, Avery Franklin, Allison Handy, Uriel Hernandez-Miguel, Ava Hill, Sarah Loudermilk, Morgan McBride, Yoselin Miguel, Liam Napier, Charlie Nixon, Azariah Reeves, Jetty-Lynn Rivers, Ava Stroud, Diana Tejeda-Lopez.
Grade 1: Taylor Allen, Tristan Allen, Elizabeth Alley, Kali Coleman, Delaney Creech, Aubrey Dillon, Riley Doss, Alayla Ferguson, Cheyenne Foster, Trey Fulcher, Megan Harms, Zuri Hairston, Raylan Hambrick, Izzabella Hopkins, Rachel Martin, Calliope Osborne, Ainzleigh Pack, Sadie Peters, Lucas Schronce, Trinity Ramsey, Aubrey Roberts, Caleb Waller.
Grade 2: Hannah Draper, Autumn Easley, Gage Ferguson, Ayden Hairston, Matthew Hodges, Dominic Jones, Peter Karkenny, Addilyn Kidd, Jerryian Martin, Jace McGhee, Elana Ramos.
Grade 3: Kadence Bousman, Ethan Bowling, Ronnie Draper, Silas Gammons, Dyemond Jones, Trinity Law, Kaiden Lawson, BiLanna Martin, Greylin Martin, Ezekiel Pack, Makayla Spinks, Gemma Surber, Nathan Vaughn, Alexander Wimbish.
Grade 4: Sarabella Bailey, Joseph Howell, Rylee Hutchens, Derek McBride, Lauryn Phillips, Kaylee Sowder.
Grade 5: Supreme Jones, Bashir Martin, Camryn Penn, Joshua Penn, Isabella Townsend.
Kindergarten: Gemini Duvernay.
Grade 1: Ella Coleman, Olivia Epperson, Skylar Young.
Grade 2: Kasen Cassady Austin Cole, Braydin Lawson, Loveaya Rumley, Sarah Sigmon, MaKenna Valentine, Alexis Waid, Gabriel Wimbish.
Grade 3: Nash Burgess, Rylan Glenn, Renee Hairston, Alexis Hutchens, Jate Meyer, Daniel Sandoval Ocampo, Javion Titus, Kyleigh Triplett;
Grade 4: Asher Rivers, Christian Valadez-Dorado, Lillian Waller.
Grade 5: Camden Alley, Jayshaun Craig, Jaxson Dalton, Londyn Hamilton, Tye Joyce, Cora Lizana, Paxton Matherly, Lucas Prillaman, Isabella Vernon.
These lists are supplied by the schools.