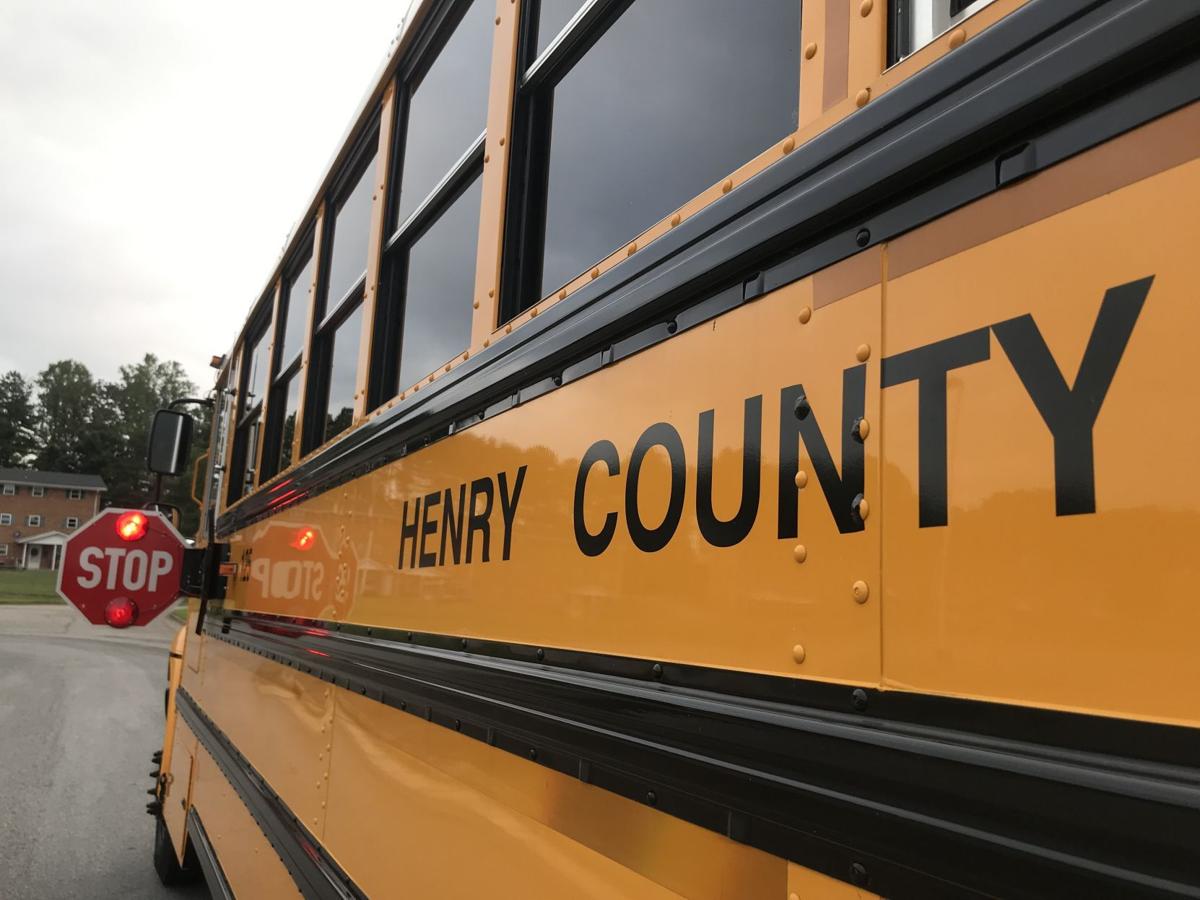 All lists are provided by the schools. Typically, A honor roll is students making all A's, and A-B honor roll is students making all A's and B's.
Fieldale-Collinsville Middle School
Brady Adkins, Amelia Allen, Logan Allen, Ashlen Bailey, Cadence Ball, Reagan Barker, Trenten Bateman, Maggie Beam, Maddie Bennett, David Berent, Peyton Boothe, Autumn Bowyer, Freddie Brim, Daniel Burks, Ann Burrell, Cole Byrd, William Byrd, Christopher Campbell, Sarah Campbell, Dayshonna Carter, Alexa Casillas Rojo, Daniel Cassell, Emily Cassell, Britney Cazales, Dalton Chandler, Madelynn Chappell, Madison Cline, Karli Compton, Madeline Cooley, Berenice Cordova, Bryson Custin, Anakin Dockery, Paige Doughton, Troy Draper, Gannon Dunn, Harrison Dunn, Naima Ellis, Ja Varus Faulkner, John Flanagan, Carson Foley, Cassidy Foley, Michael Foley, Andre Fuller, Milagros Garcia, Camryn Gilbert, Nathan Goad, Alley Gongloff, Kaylyn Graham, Brook Griffen, Daisha Hairston, Kaia Hairston, Landon Hairston, Brennan Harbour, Addison Harris, Cameron Hawks, Lundyn Holt, Alice Hopkins, Ethan Huff, Braden Hundley, Edward Jenkins, Tate Jones, Olivia Joyce, Riley Joyce, Luis Keith, Elena King, Landon Knott, Scarlet Law, Alorah Lawless, Madalynn Lester, Peyton Lewis, Hannah Lyles, Emily Lyons, Christian Mabe, Jahkese Manns, Zyreak Manns, Emily Martin, Emma McColl, Shaniyah Menefee, Kaitlyn Miner, Sydnor Mitchell, Ella Montgomery, Alexandria Moore, Alyna Moore, Kayden Moore, Gavin Morrison, Brooklynn Nance, Gracie Nelson, Emily Newman, Davis Painter, Adrian Pennell, Tyler Powell, Landon Prillaman, Iker Ramirez Hernandez, Elijah Ratcliffe, Makenna Reynolds, Isaac Rodgers, Giovani Rosas Franco, Hannah Schelling, Peyton Schooler, Mackenzie Seay, Daila Sechrist, Maggie Sechrist, Morgan Sechrist, Amber Simacek, Jeremiah Smith, Jakayla Staley, Bailey Stanley, BreAsia Street, Chase Temple, Abigail Thompson, Nazyha Tinsley, Takyla Tinsley, Sarah Tolbut, Tyler Townsend, Caydence Turner, Colin Turner, Lauren Turner, Brenden Tyree, Ashanya Valentine, Marvin Vasconcelo Garcia, Justin Webb, Charity Whitfield, Darius Willard, Kayleigh Wimbish, Addison Wimbush, Joshua Wingfield, Chloe Wood, Ethan Yates
Anthoine Adams, Logan Agee, Brian Alamendi-Castillo, Ashlynn Amos, Alexis Bailey, Christian Balderas-Montesinos, Sladen Beam, Emma Blankenship, Toby Boaz, Josef Boren, Breanna Boyd, Jesse Branch, Sara Brim, Heaven Brown, Ivan Cabiness II, Alexia Canela-Thomas, Travian Canty, Madison Cassell, Adamaris Chacon Tamayo, Hayden Cline, Addison Cole, Colton Collins, Aribella Comer-Malone, Scarlett Conner, Chayden Craig, London Crigger, Aleeze Cruz Martin, Adam DeVoss, Mariah Dillard, Hailey Doman, Baileigh Easter, James Edwards, Cerinitee Estes, Blake Ferguson, Jayme Fiedler, A-Miyah Flood, Lyric Flood, Daveigh Flores, Damaris Foddrell, Tristan Franklin, Brooklyn Galyean, Ma'Kiyah Giles, Michael Gravely, Carleigh Gravitt, Matthew Gray, Gabriella Greene, Gauge Hairston, Giavoni Hairston, Janicia Hairston, Jimarion Hairston, Ka'Marius Hairston, Tyrell Hairston, Onida Hajrullahu, Carleigh Hawks, Hayden Hawks, Heidi Hayzlett, Paydence Hedrick, Joana Hernandez, Brianna Hester, Jazmyn Hodge, Alexander Hodnett, Porter Hodnett, Jennifer Howell, Allison Hunt, Bailey Jones, Bryant Keith, Trinity Lackey, Diamond Largen, Alexandriah Leghorn, Terry Leviner, Christian Lopez, Skyler Lopez, David Lopez-Chavez, Benjamin Lusk, Cayle Lyons, Vintoria Manns, Jessanie Martin, Keaton Martin, Skyler Martin, Anna McArthur, Nico McMakin-Burney, Dianna Millner, Avery Minich, Alana Mitchem, Jose Mota, Linzie Mullins, Nadilee Murdock, Treyvontae Muse, Aliyah Noel, Julian Parker, Ethan Pickard, Majelene Kaite Pitogo, Logan Poff, Emmy Powell, Timothy Powers, Charity Ramey, Corbin Rea, Makyiah Redd, Tahnyja Redd, Daphne Richardson, Jonah-Cruz Rivers, Amber Rorrer, Micah Ryan, Alan Sanchez-Garcia, Dasahev Santiago Lopez, Luis Santos Castro, Abbie Shelton, Summer Shelton, Zoie Shelton, Elizabeth Shively, Aleyah Smith, Jacob Spencer, Haven Stoffel, Trevor Stone, Colin Surber, Colt Sykes, Joshlynn Talbott, Dhrithik Tanna, Natevis Toney, Patrick Turner, Joshua Wade, Destiny Walker, Amara Waller, Dagan White, Carleigh Whitlock, Emily Whitlow, Landon Whitlow, Jeffrey Williams Jr., McKenzie Wilson, Ka'Nareya Wimbush, Autumn Woody, Connor Wotring, Haley Wray, McKenzie Wright
Laurel Park Middle School
Ayden Alvarez, Brian Alvarez, Kyle Bake, Hannah Barker, Corey Barrett, Bryson Bateman, Dakota Bender, Payton Bloss, Taylor Bloss, Izaden Bousman, Matthew Briggs, Jett Britton, Gavin Bunn, Luke Burgess, Laila Callaway, Jamison Cayton, Victoria Cayton, Isabella Clark, Bayliss Coleman, Blake Compton, Jorja Correa, William Craig, Madison Crowe, Anna Cuthbertson, Caleb Denton, Hayley DeShazo, Ryder DeShazo, Cadance Dillard, Nakiya Dillard, Saniya Dillard, Alexia Dix, Olivia Doan, Parker Donavant, Wesley Eggleston, Jordan Elmahmoud, Abdullah Farooq, Joshua Fields, Nykeia Flood, Tiffany Forestier, Brayden Gamble, Luke Gardner, Rachel Griffin, Caiden Hairston, Tayshaun Hairston, Drew Hankins, JayLynn Hankins, Anna Haynes, Bailey Hendricks, Nyasia Herndon, Mackenzie Holland, Andrew Hopkins, Nicholas Jenkins, Tyler Johnson, Abby Jones, Meredith Joyce, Ian Kalill, Tyler Kalill, Ashton Kallam, Grace Kellam-Robinson, Katlyn Kinney, Amari Knox, Kaleigh Lawson, Colten Lewis, Nathaniel Lilly, Jadyn Long, Kimberly Lovell, William Mabe, Breyer Martin, Joshua Martin, Kenyon Martin, Phillip Martin, Emma Metzger, James Millner, Paris Mills, Christopher Minter, Jaden Morrow, Chandler Motley, McKenzie Newcomb, Steven Owens, Vance Perry, James Peters, Anna Plaster, Keelan Price-Kent, Caleb Ragans, Eli Rakes, Miranda Reynolds, Seth Reynolds, Rosalia Rivera, Peyton Roland, Jorge Ruiz Tamayo, Lindsey Sams, Andrea Sandoval-Robles, Lilly Secrest, Jackson Shivley, Joseph Shrader, Addison Smith, Jariyah Smith, Tyler Sturm, Mason Thornhill, Nathan Tollison, Ivan Torres, Kassandra Traynham, Brayden Tunstall, Chandler Dean Via, Ava Walker, Braden Webb, Lindsey Webster, Mason Whitaker, Amira Whitlow, Callie Williams, Logan Williams, Noah Ziglar
Madison Adkins, Danielle Agnew, Julio Aguilar, Keyasia Akridge, Ja'Quise Anglin, Annagrace Arnold, Autumn Arnold, Zander Ashley, Victor Barajas, Kaylee Barrow, Anastasia Bell, Deanna Bonhams, Lyndon Brannock, Bryson Broadnax, Ethan Bryan, Autumn Cairo, Christopher Campos Rodriguez, Montashia Carter, Riley Clifton, Greyson Coleman, Linsey Coleman, Aydin Compton, Justin Compton, Breyonna Covington, Kasia Cox, Isabella Craighead, Abby Cuthbertson, Robert Dalton, Christian Davis, Nathan Davis, Anijah Dawson, Jason Day, Makayla Deskins, Micaela Diaz-Dominguez, Maliyah Dillard, Jason Donahoe, Jimmy Dong, Savannah Draper, Ethan Dukes, Alyssa Durham, Jayden Estes, Anaira Evans, Nevaeh Faw, Brandan Fitzpatrick, Christian Foster, Faith Fuller, Christopher Funes, Monica Garcia, Jonathan Garcia Alvarez, Aja Garnes, Matthew Griffin, Kaie Hagwood, Amari Hairston, Angel Hairston, Laylah Hairston, McKenzie Hairston, TaMier Hairston, Trinity Hairston, Ethan Hall, Alexis Hird, Aaliyah Hodge, Christian Holland, Madison Holland, Kevin Hughes, Kinsley Humphries, Abiyah Hunt, Austin Hunt, Hayden Hutton, Ethan Joyce, Jacey Kaczor, Allysa Keatts, Madelyn Kendall, Damya Kidd, Austin King, Nicholas Kurczewski, Brandon Lawson, Brody Lawson, Katherine Lawson, Timothy Lewis-Pace, Dylan Long, Eli Long, William Lucas, Caleb Martin, Trevon Martin, Tyler Martin, Donny Martin Jr, Kaden Mellott, Keyona Millner, Gavin Moore, Hannah Moore, Raegan Morris, Kailan Moss, Colton Moxley, Weston Moxley, Mya Moyer, Nia Moyer, Joshua Moyer Jr, Landon Nash, Sophia Parker, Christian Paschal, Gavin Rankin, Tymari Redd, Brianna Rivera-Jimenez, Noah Royster, Donna Ruiz Tiznado, Crystal Santacruz-Sanchez, Gretchen Schaller, Camdyn Shelburne, Mason Smith, Zoe Smithers, Caroline Snyder, Haley Solomon, Armani Stockton, Melia Stockton, JaMari Swanson, Cole Tatum, Amare Thaxton, Samantha Thurman, Ja'nyiah Titus, Sharron Toney, Kyle Trent, Saul Valle Villa, Brayden Via, Oscar Villafuerte, Jackson Wall, Jaylen Waller, Alivia White, Cassie Widener, Deja` Wilkerson, Aaliyah Williams, Devyn Williams, Chloe Wilson, Lindsey Wilson.
These lists are supplied by the schools.