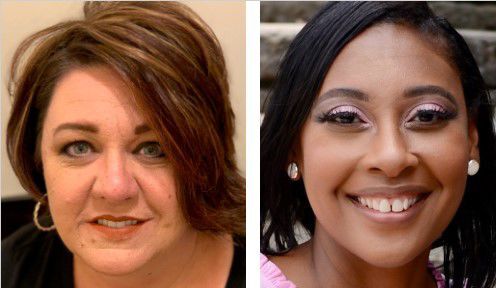 Fieldale-Collinsville Middle School will have a new leadership structure for the coming school year.
The Henry County School Board recently approved the promotion of Hope Perry, assistant principal at Fieldale-Collinsville, to principal, and named Crystal Dixon to replace her as assistant principal, HCPS announced in a release.
Perry also has served students in Henry County as an administrator, curriculum coordinator and teacher.
"I am sincerely humbled and honored to be given this opportunity to move forward with the faculty, staff, students and families at Fieldale-Collinsville Middle School," she said in a release announcing her appointment. "I am excited to encourage and empower teachers to meet their students where they are academically. I am also thrilled to motivate our awesome students to work harder than ever before to continue their paths upward and onward."
Dixon, who has been assistant principal of Meadow View Elementary School, also has served as an administrator, instructional coach and teacher.
She said in the release that she, too, looks "forward to collaborating with students, staff, and families and building on the strengths that have been established."
Superintendent Sandy Strayer cited the "the enthusiasm and instructional leadership" of the two women in recommending them. "Their dedication to student success will ensure that the Cavalier family continues to flourish in unexpected ways," Strayer said.