After considerable discussion, the Martinsville school board decided to table a proposal by Superintendent Zeb Talley to implement a 30-day trial of mandated COVID-19 testing for athletes, which had been set to begin next week.
"I would like to see the data efficacy and how others are doing with it and how it's affecting the children," said school board member Jay Dickens. "We don't want to catch kids in the crosshairs."
The pilot program would apply to approximately 140 athletes in the Martinsville school system, including cheerleaders, and parents would have to give their consent before the tests would be conducted.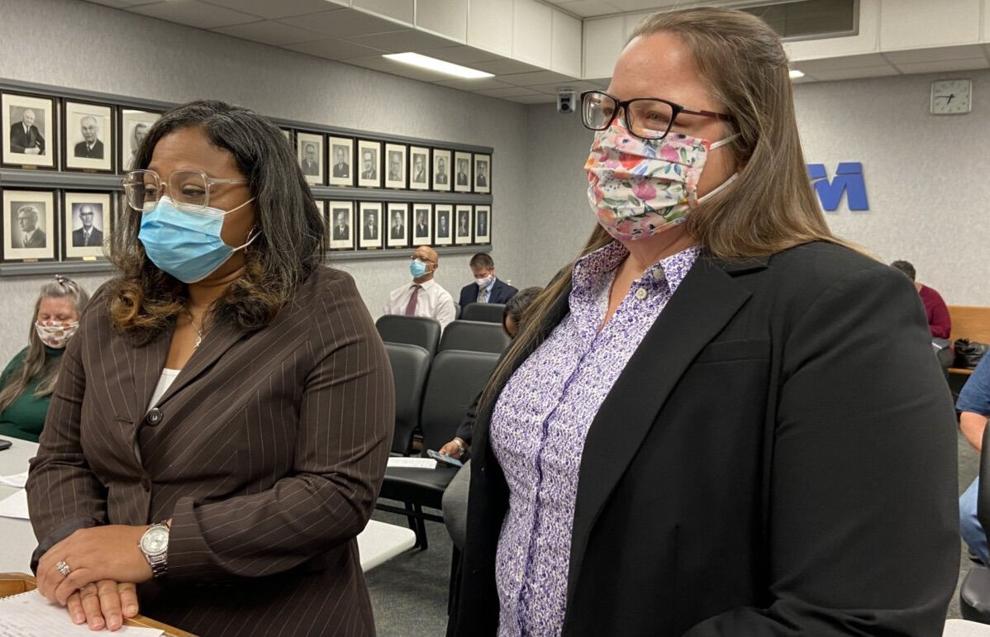 "If parents don't consent, the students do not play," said Director of Pupil Personnel & Foster Care/Homeless Liaison Felicia Preston.
"I'm torn," said school board member Yvonne Givens. "There are a number of unanswered questions."
Preston explained to the board that the program was adopted from one used by Danville Public Schools.
"We were approached by Unity Mobile Health out of Danville," Preston said. "An athlete playing winter sports would be tested onsite twice a week with a nose swab on practice days and the results are known in 10 to 15 minutes and they can then go on to practice."
Unity Mobile Health would utilize the rapid testing system, a procedure that is not entirely accurate, admitted Preston.
"I know that there will be lots of questions. That's why we're entering this as a pilot program," she said. "We want to help as many students to play that want to play."
But Givens said parents have expressed concerns about the program to her.
"You've got 150 to 160 students out of an 1,800 to 1,900 student body and if they don't want to be tested or if their parents don't want them to be tested they don't play," said Givens. "And you want to implement this by midweek of next week?"
Talley said the pilot program was a suggestion to the board as a way to nudge the school system toward new mandates that begin next year.
"Beginning Jan. 4, anyone under OSHA, according to [President Joe] Biden's order, will have to be vaccinated or tested twice a week for employees," said Talley. "This is our way of just slowly starting something until we are mandated to do it. We will evaluate the program and then bring it back to you and of course it's up to the board as to whether we continue."
But the board decided to table the proposal and learn more about the program before trying it.
"This is a burden that if you don't consent, you don't participate," said board member Emily Parker.
Sarah Short and Heidi Pinkston of Piedmont Arts provided information on various outreach and after-school programs that involve Martinsville schools. "There are benefits to arts in our school system," said Short. "Schools have had access even through the pandemic."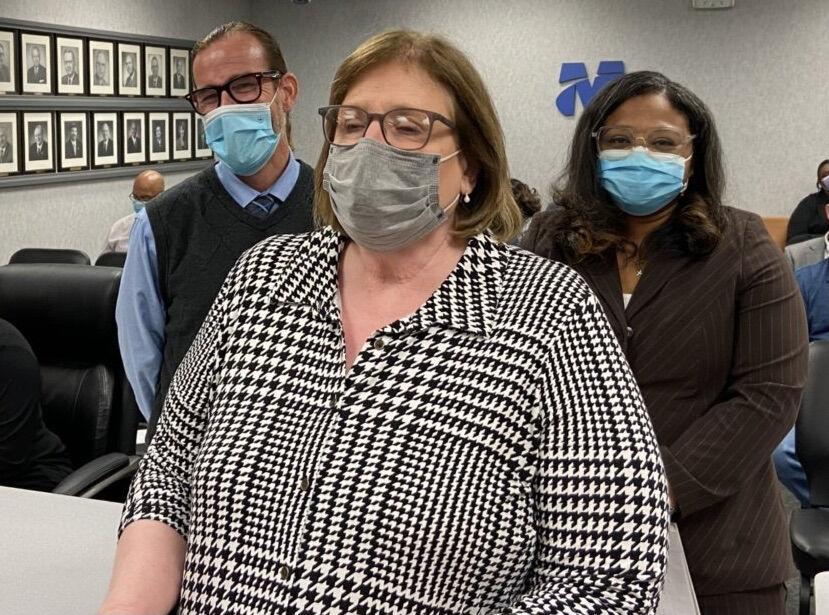 School Psychologist Travis Worrell, Coordinator of Academic Interventions Tamra Vaughn and Preston updated the board on mental health programs within the school system. "We're small, but we've made great gains," said Vaughn. We're finding "adults need help as much as the students do." A small percentage of mental health cases are referred to Piedmont Community Services. "There is a partnership involving Henry, Patrick and Franklin county schools," said Preston. "There are giving us resources on mental health because they are the experts."
Assistant Superintendent of Instruction Angilee Downing provided the board with information about academic gaps and the workforce ready program. "Reading held up pretty well [through the pandemic] but there was a drop in math," said Downing. "The lack of a social curriculum had an effect." A new workforce ready program that utilizes a system called "Major Clarity" provides students with personality assessments and then gives them ideas of what career paths might suit them best. "We want to offer students what they want to do and help them meet their full potential," Downing said.
The board approved the personnel report that included the following:
Resignations: Michelle Hairfield, Bryan Hairston, Dot McGhee
Appointments: Cynthia Dutill, Administrative Infection Preventionist; Nyasia Wade, paraprofessional, Austin Robertson, AVID tutor, Marie Whitford, bus aide
Substitutes: Runyqua Hairston, Nyema Wade, Louis Campbell, James McNair
Coaching: Christopher Manns, middle school girls outdoor track head coach; Charlie Holland, varsity girls basketball assistant coach; Tanner Sweitzer, varsity volleyball head coach; Stephen Sechrist, varsity boys tennis head coach and varsity golf co-head coach; Damian Wainwright, MMS football head coach; Larry Cheek, JV football assistant coach; Tresita Holland, JV volleyball head coach and varsity girls basketball head coach; Troy Dalton, MMS wrestling assistant coach; and Patrick Sullivan, varsity boys soccer head coach.
The board was reminded of the following dates:
Nov. 13, Regional Conference
Nov. 17-19, VSBA Conference (Hybrid)
Nov. 24-26, Fall Break
Dec. 13, Next regular school board meeting