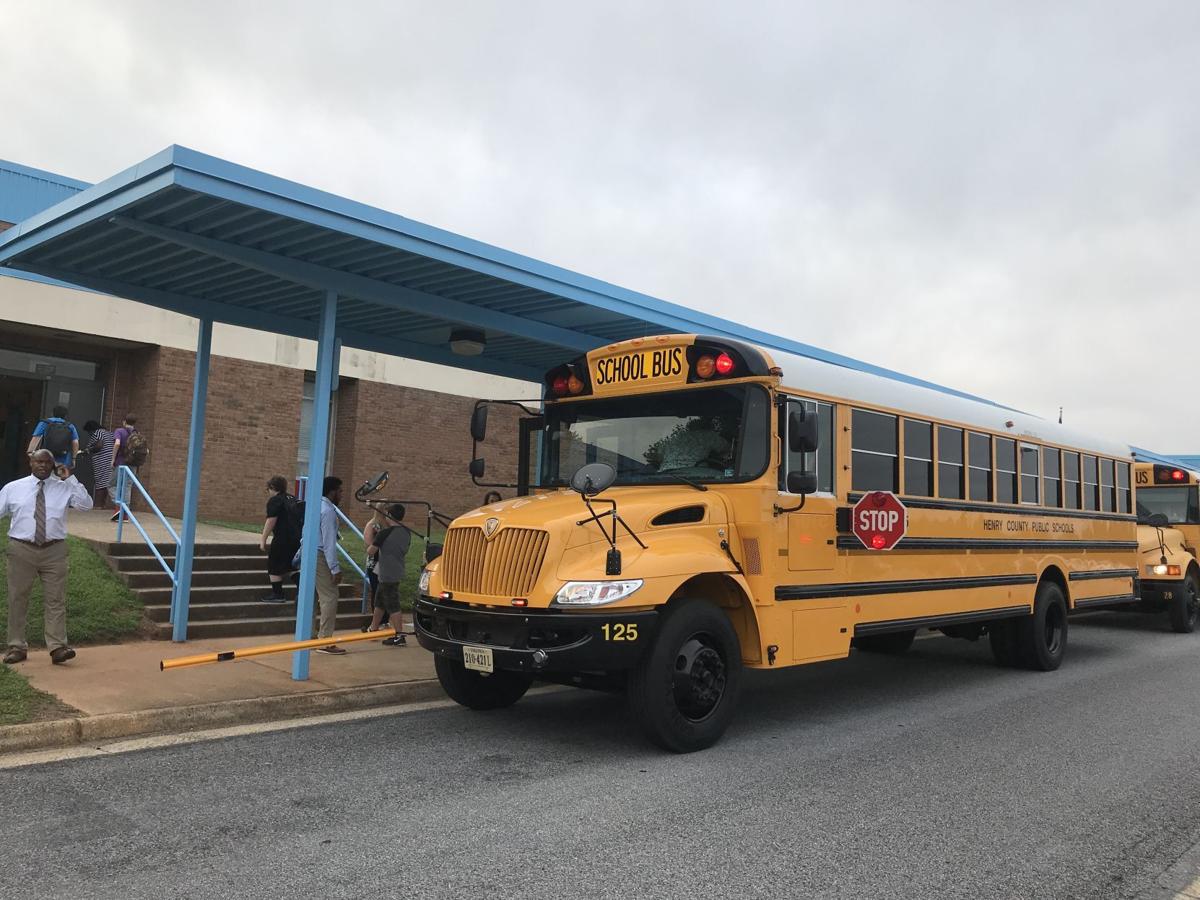 Four staff members at Laurel Park Middle School have tested positive for COVID-19, officials from Henry County Schools confirmed Monday.
The building closed early Friday for extra cleaning and sanitizing, and it reopened to staff today, according to schools spokesperson Monica Hatchett. County students have been learning remotely since the school year began a week ago Monday.
"Through contact tracing, it was determined that the cases were linked, and anyone else who was potentially exposed through contact with those who have been diagnosed positive has been notified of their potential exposure and advised to quarantine," Hatchett said.
"In addition to daily deep cleaning and sanitizing, Laurel Park staff members were sent home early Friday to prepare the building for additional deep cleaning and sanitizing the division conducted at the building over the weekend following the report of positive cases," she added.
The Virginia Department of Health generally defines an outbreak as two or more cases at the same location.
Hatchett said the positive cases have been reported to the Department of Labor and Industry, in accordance with guidelines from VDH and the Centers for Disease Control and Prevention.
West Piedmont Health District Epidemiologist Sharon Ortiz-Garcia said, "We are aware of some cases and still investigating if related to transmission at site."
Privacy laws prevent health officials from sharing details about cases.
The week before schools were set to open, Patrick County Schools officials reported four positive cases of COVID-19 among members of the "school community" but did not specify their roles or which school sites were affected.
Reached by email Monday, Patrick County Superintendent Dean Gilbert said a total of two school employees had tested positive. An additional 13 people are in quarantine after potential exposure.
When asked Monday whether any Martinsville City Schools staff members have tested positive for COVID-19, spokesperson Parker Gunn did not answer directly but wrote in an email, "We are following the MCPS COVID-19 Mitigation Health Plan and the DOLI."
As for other school sites in Henry County, Hatchett said, "We have not been alerted to any other positive cases in our buildings since our staff returned to school. We are continuing to encourage staff members to remain in their work areas and avoid in-person meetings whenever possible, to wear a mask when interacting with others and traveling in common areas in the building, to continue to practice social distancing, and to practice regular handwashing."
Kim Barto Meeks is a reporter for the Martinsville Bulletin. She can be reached at 276-638-8801.
Kim Barto Meeks is a reporter for the Martinsville Bulletin. She can be reached at 276-638-8801.
Concerned about COVID-19?
Sign up now to get the most recent coronavirus headlines and other important local and national news sent to your email inbox daily.