With COVID-19 cases on the rise in the West Piedmont Health District, parents who might want to reconsider their decisions to send their children into classrooms at Martinsville Public Schools probably won't have that option anytime soon.
Unless the Virginia Department of Health or the Virginia Department of Education steps in, there is little recourse in switching from in-person to virtual learning, MCPS Superintendent Zeb Talley told the school board at its meeting on Monday night.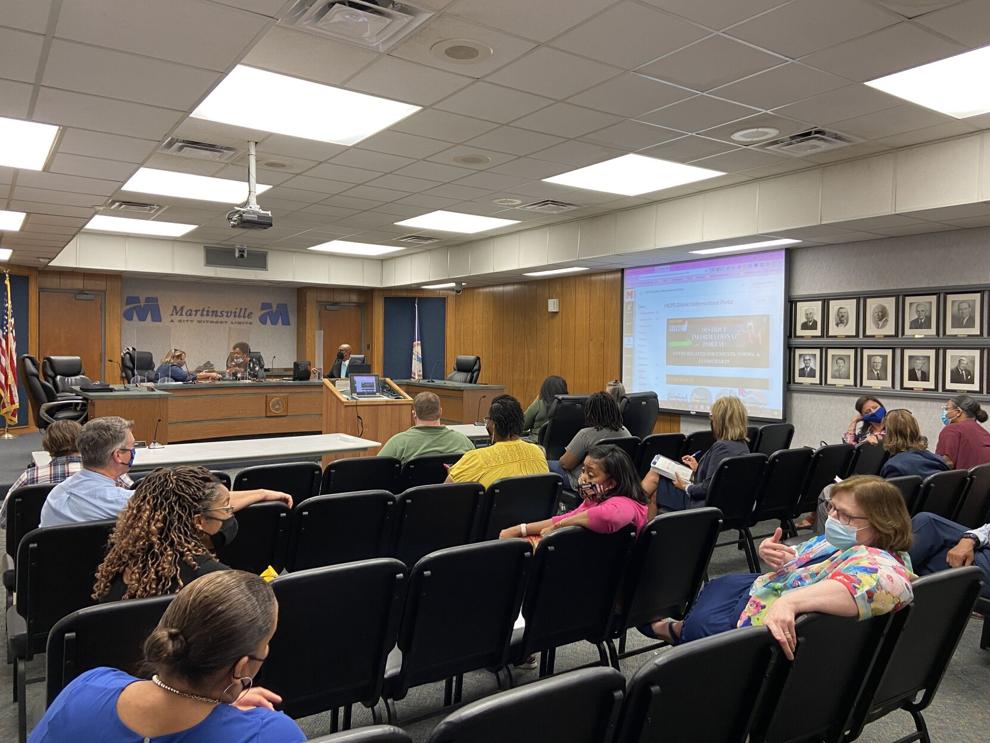 "Only under review and in extreme cases can someone switch," Talley said. "It's because of the learning loss. Everyone saw the test scores [Standard of Learning results], and they weren't pretty."
Talley said the parents of only 13 students elected to remain in a virtual learning environment at the beginning of the year, and now for the majority of students who are learning in-person, VDH or VDOE would have to intervene to allow attending school virtually for more than 10 consecutive days.
"The superintendents [throughout the state] are lobbying to have authority to go virtual if we choose," Talley said.
A survey has been sent to parents to find out how many now would choose to have their children return to virtual learning if they were given the opportunity. Talley said the results of the survey were beginning to come back, but he did not share what they were.
Talley said Martinsville schools suffer from a shortage of substitute teachers, full-time teachers and bus drivers, and with the latest upswing in COVID-19 cases, officials continue to evaluate how instruction and testing might be most effectively conducted with a high rate of absenteeism.
"Our COVID dashboard is up and running," Talley said. "The public can now readily see COVID quarantines."

But although the COVID-19 Data Dashboard on Martinsville school's website lists cases and outbreaks, it did not appear to list quarantines at all.
A column on the left listing all five schools in the district and titled "Confirmed Active Cases for 9/3/21-9/9/21" listed three "students confirmed" at Martinsville Middle School and one at Albert Harris Elementary.
Both Henry County and Patrick County schools, for example, show cases and quarantines by school. Quarantines help show the significance of the problem. VDH determines whether there is an outbreak, based on data patterns. Benjamin Franklin Middle School in Franklin County was the only outbreak in the health district as of last Friday, which is the day each week when that list is updated.
"We have not had any deaths, and vaccines are soon to be available for ages 5-12," Talley said, citing reports from the Centers for Disease Control and Prevention. "We're looking at learning loss and what we can do."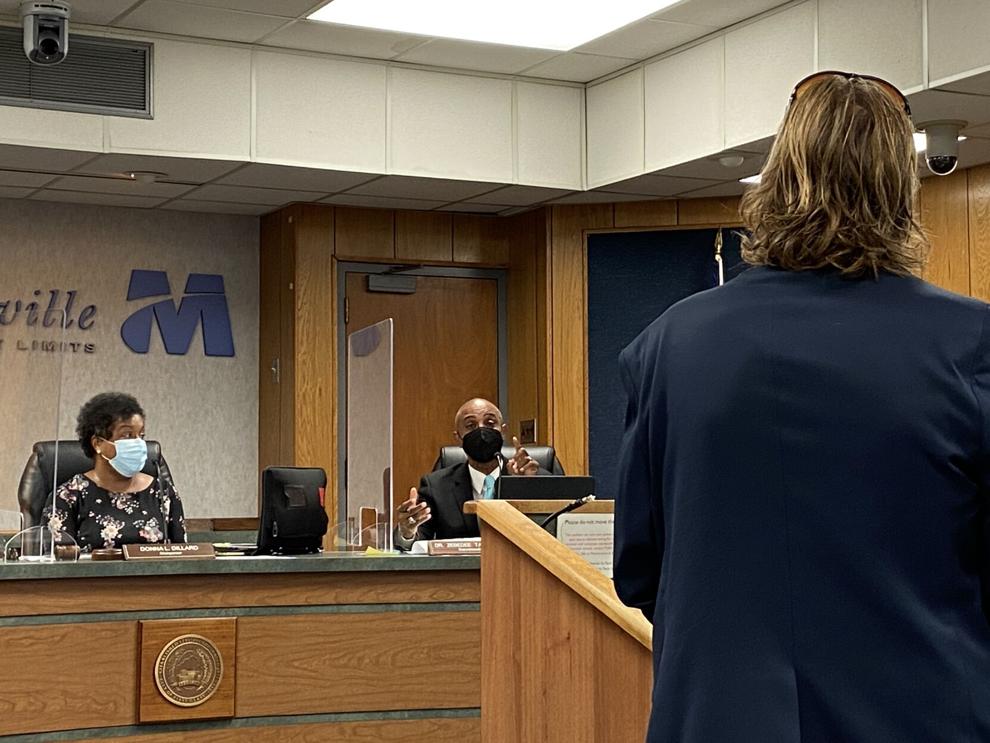 Talley said if there are enough in-person learning days through the year, strides toward making up the learning loss could be accomplished.
"In-person instruction is so much better than teaching remote, but we want to keep people safe," Talley said. "The students are happy to be back, all of our athletic programs are active.
"It's unusual but a great start this time."
Suicide prevention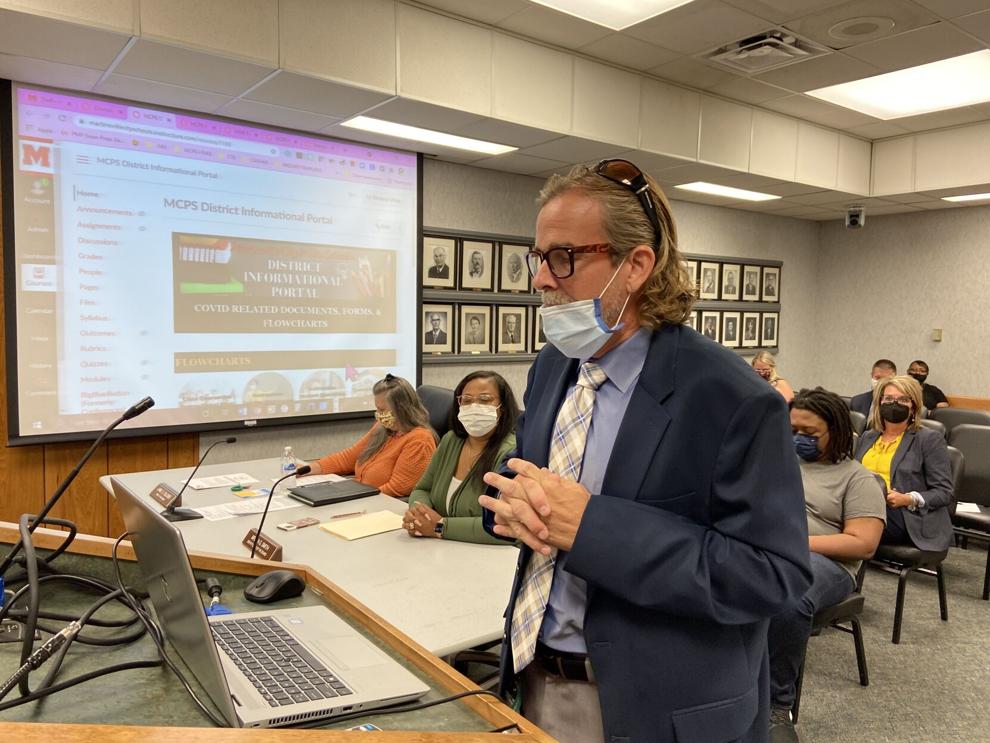 September is set aside to raise awareness in the prevention of suicides, not only in the nation but also at Martinsville schools.
Middle-aged men are at the highest risk for suicide, but the number of middle school girls who have committed suicide has doubled in the past 10 years.
"It's probably due to social media," school psychologist Travis Worrell said. "Misbehavior may not be misbehavior."
Worrell claimed the "secret sauce" to his program was Talley.
"When Dr. Talley fills our buckets, then we can fill the cups of the kids," Worrell said. "There has been an increase in social and emotional stress since the pandemic, but suicide is a permanent solution to a temporary problem."
Also at the meeting, the school board: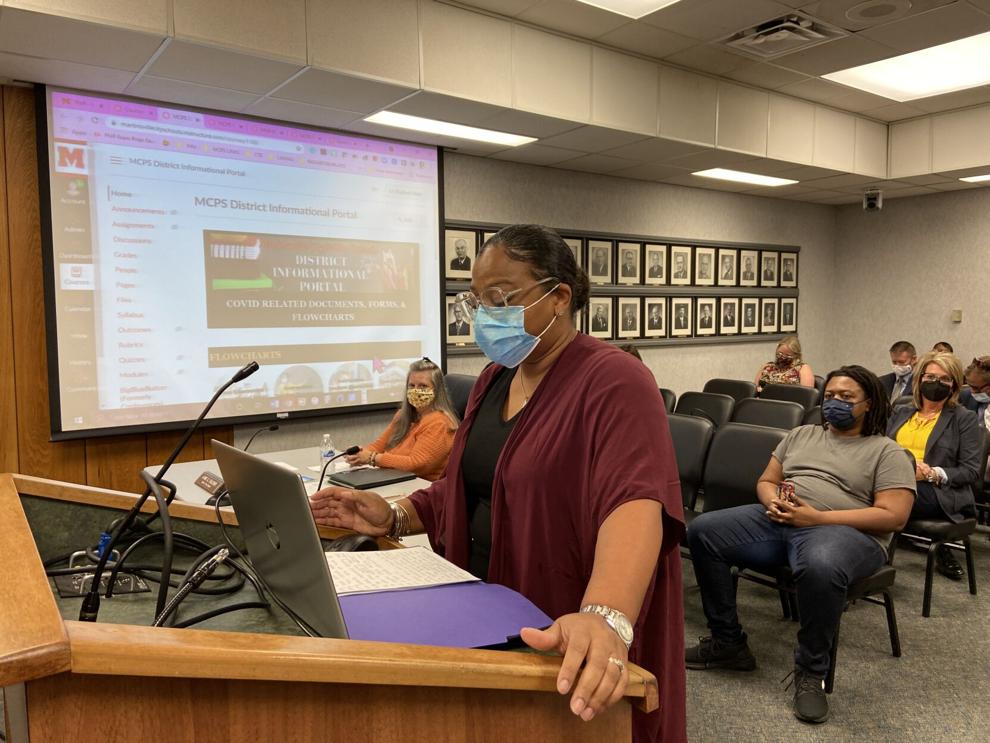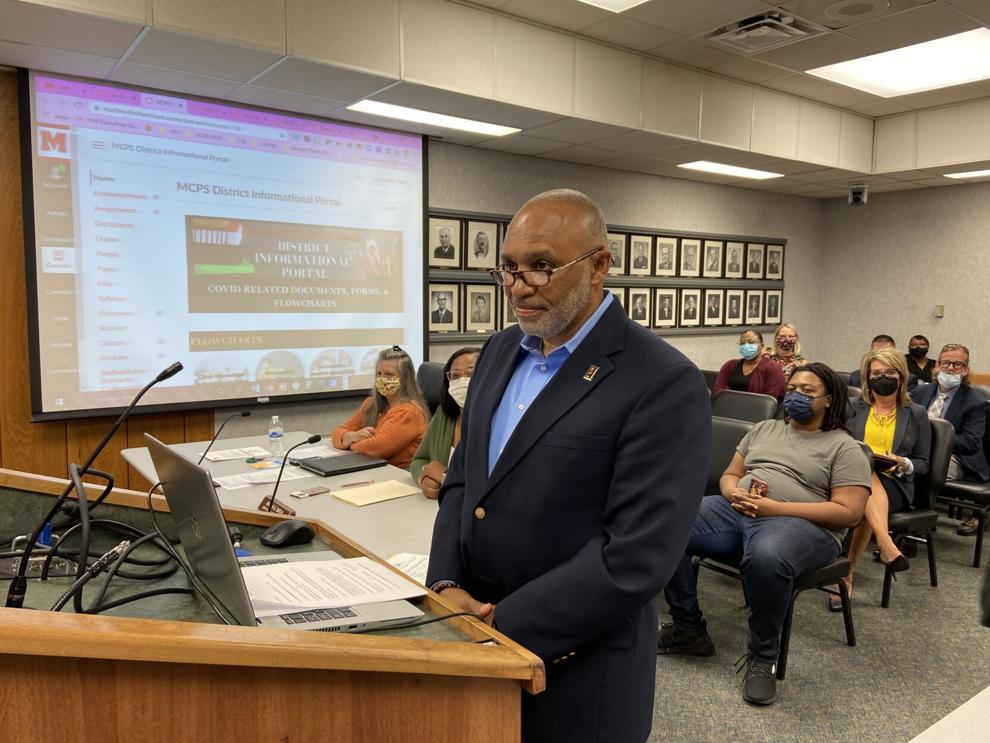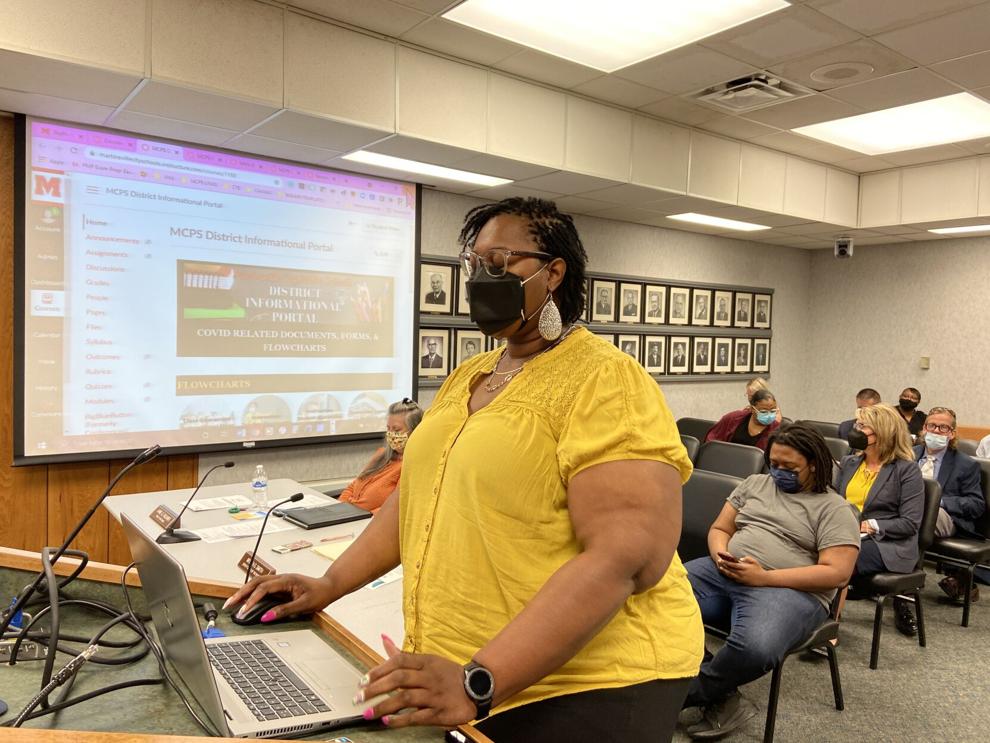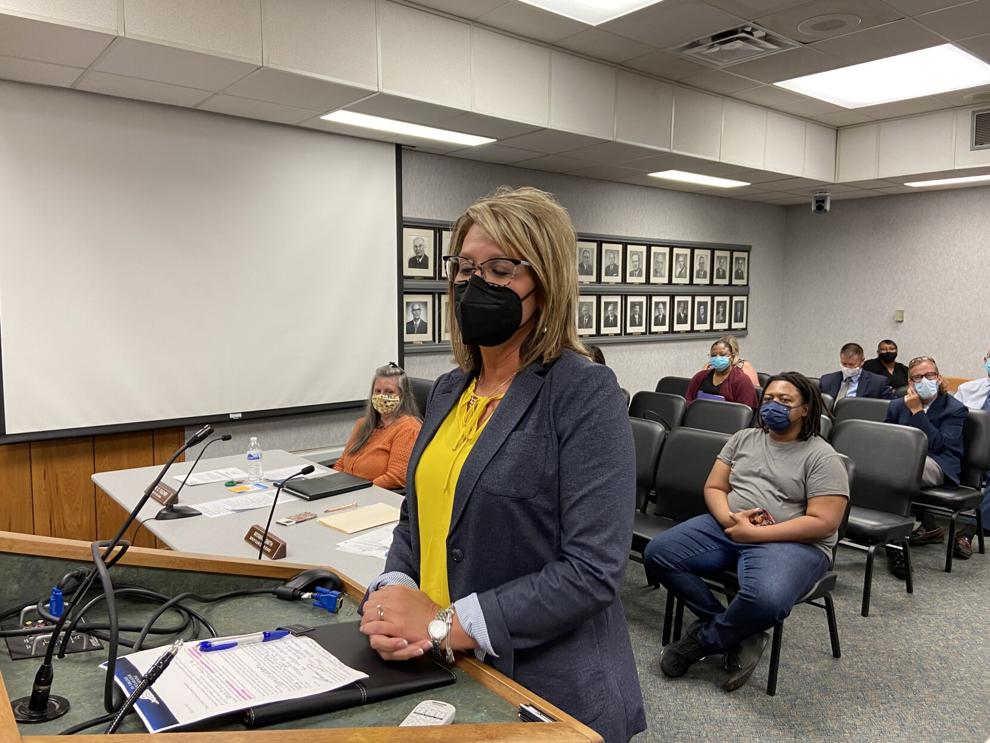 Heard from Director of Pupil Personnel Felicia Preston about what plans were being made for Bullying Prevention Month in October. "We've been doing this for quite some time, since 2005," Preston said. "We're required to have bullying as prohibitive behavior in our schools."
Heard from Executive Director of Piedmont Community Services Greg Preston about services available to the schools. "We're here to help and to partner with the school and with the community," Preston said. "A survey will soon go out to teachers to find out what they need."
Heard from Coordinator of STEM, CTE, and Fine Arts Shauna Hines about the CANVAS system, a learning and content management system used by colleges and universities and now Martinsville City Schools. "It's not just a place to put things," Hines said.
Heard from Coordinator of STEM, Math and Science Jill Collins about the Virginia Declaration of Learning, a program exclusively for educators in the state who work in 4-12th grade art, social studies, language arts, gifted and talented and special education.
Approved motions out of its closed session meeting on Aug. 2, where the resignations of Sabrina Hairston, Amy Nester and Hannah Willard were accepted as well as the appointments of 20 new employees: Special Education Coordinator and Educational Diagnostician Karen Adams; Coordinator of STEM, Math and Science Jill Collins: Budget Specialist Katrina Draper; school counselor Kathleen Gast; teachers Angela Buchanan, Hain Etinge, Julia Harned, Emily Martin, Crystal Sochor, Sharon Vaughn and Beverly Woody; paraprofessionals Mary B. Martin and Kendall Mitchem, Cafeteria Assistant Manager Kathaleen Penn, School Nurse Coordinator Tristan Sarver, Director of Human Resources Miyana Smith, Coordinator for Humanities and Advanced Programs William Wright; and part-time IT summer employees Madison Stowe, Alex Johnson and Seth Arrington.
Bill Wyatt is a reporter for the Martinsville Bulletin. He can be reached at 276-638-8801, Ext. 236. Follow him @billdwyatt.