Less than a month after county schools reopened for in-person classes, the Henry County School Board voted Thursday morning to return to all-virtual learning starting Monday and continuing through Jan. 19.
Schools Superintendent Sandy Strayer made the recommendation based on anticipated spikes of COVID-19 in the community in November and December in part because of spread from holiday gatherings.
Because of Halloween, "we are expecting next week to be very bad," Strayer said.
The problem facing the schools is not so much from actual numbers of COVID-19 infections but from the number of staff members and students having to quarantine at home after a possible exposure, she said.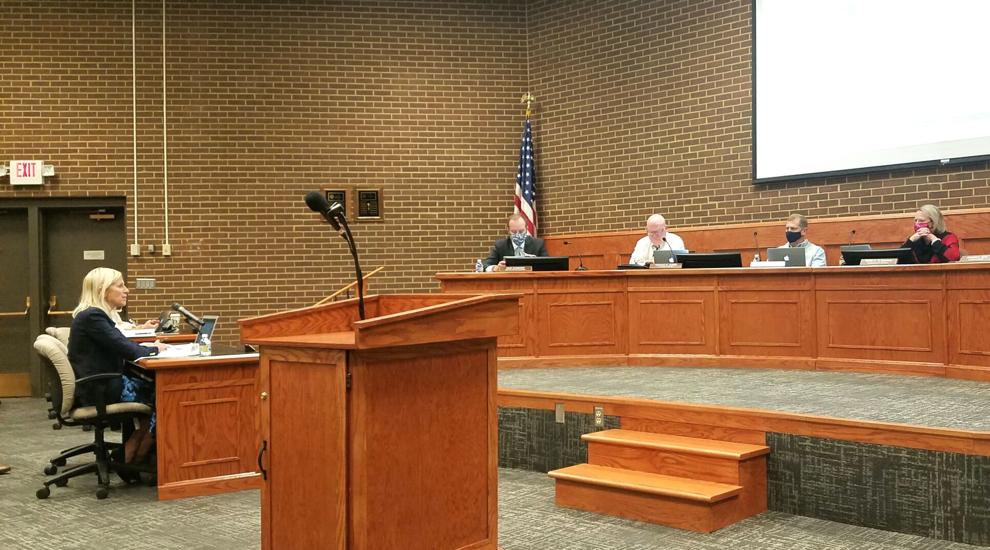 "The number of school community members on quarantine continues to rise as our COVID-19 cases in the community continue to rise, and they have not leveled off as we anticipated," Strayer said. "We find it increasingly difficult to continue our high-quality instruction due to those numbers."
As of Monday, 92 employees were on quarantine, Strayer told the board. Thursday morning, that number had dropped to 62.
"When we opened in-person learning, we knew we were going to have to shut some classrooms and shut some schools when we had positive cases of COVID-19," she said.
"That has been our biggest obstacle to continue to provide in-person instruction. It is that the widespread community transmission of the virus is causing us to lack our staff members," she added.
Strayer told the board she had received a number of questions about the metrics that are used to make decisions about opening or closing schools. She said there is no one-size-fits-all process.
"You cannot look at one data point in isolation," she said.
The board approved the measure on a motion by Francis Zehr, seconded by Dr. Merris Stambaugh. The vote was unanimous except for board member Cherie Whitlow, who was absent.
Currently, Strayer said 3,422 students have chosen to continue all virtual learning and 3,719 students are attending in-person, which for most of the school population means a hybrid schedule with two days of in-person classes and three days of virtual learning.
Strayer said about 662 students have switched from in-person to virtual learning since in-person classes began Oct. 12. The district has also seen a slight drop in student enrollment.
"We fully anticipate to reopen on our hybrid schedule in January and move forward on our in-person learning for our families," Strayer said.
When HCPS returned to a hybrid AABB schedule for classroom learning on Oct. 12, one school — Meadowview Elementary — was delayed two weeks by an outbreak of COVID-19, and Laurel Park Middle School later was closed for two weeks because of positive cases among staff.
There have been other scattered cases in other schools since the reopening, with some involving students. One school employee at Sanville Elementary had died of the disease caused by the novel coronavirus.
Many teachers had expressed concerned about returning to the classroom, and the closing at Laurel Park was because cases and quarantines had left insufficient staffing for the students.
During fully remote learning, school board member Benjamin Gravely had asked what the expectations will be for teachers and students when there is wintry weather.
Strayer said unless there are widespread power or internet outages, there will not be traditional "snow days" because students can continue learning from home even in inclement weather.