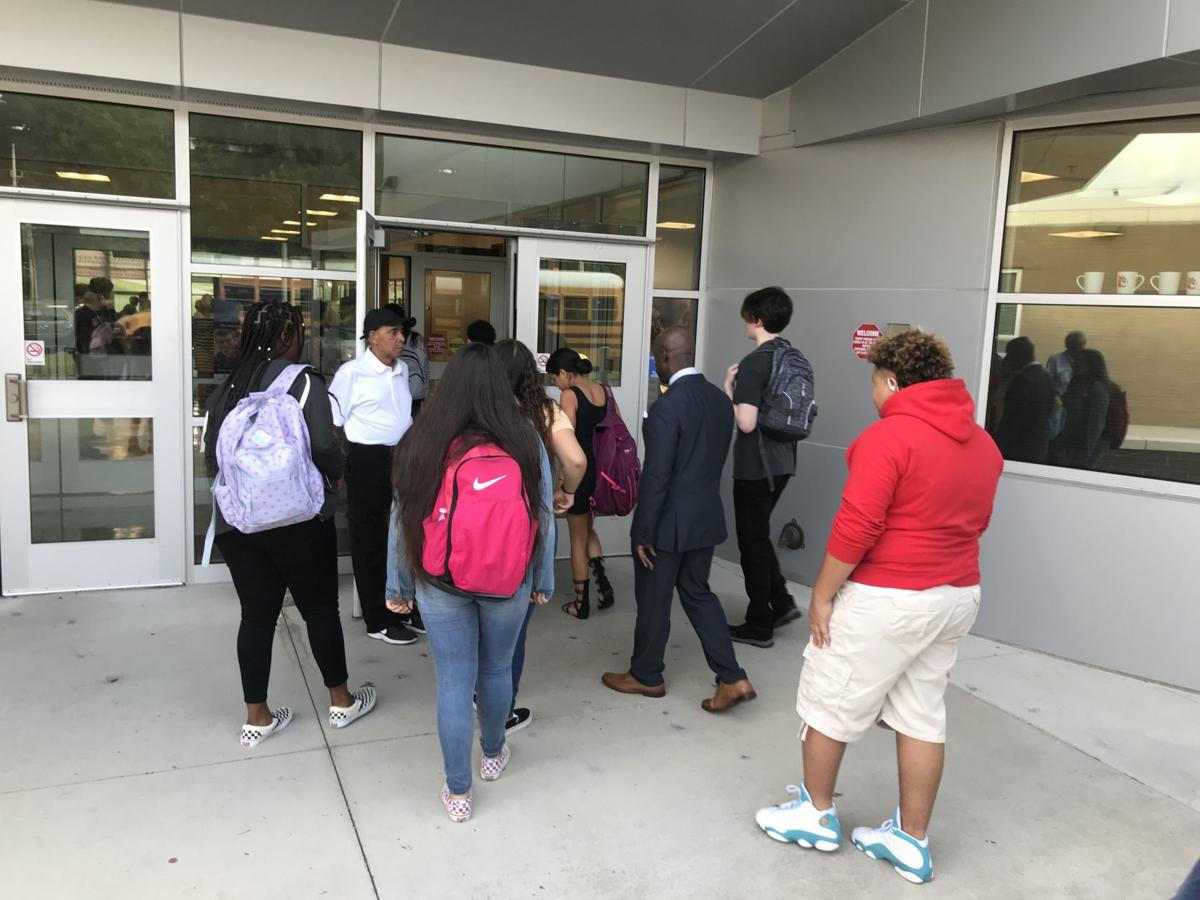 New growth in ACT college entrance test scores being touted across Virginia aren't a broad reflection of the performances of students in area schools.
The Virginia Department of Education announced this week that graduating seniors had posted scores 20 or more points higher across all categories than the national benchmarks for college readiness set by ACT.
But in Henry County Public Schools, spokesperson Monica Hatchett said the district has "a very small number of students who take the ACT." There is no district-wide data on how that performed to compare to the state's rankings.
In Martinsville City Public Schools, Angilee Downing, assistant superintendent of instruction, says there has been an increase from last year in the number of students taking the ACT but more of them also are taking the SAT.
Colleges typically accept both tests, and some prefer one test over the other as part of their entrance requirements. Some states require all juniors to take the ACT as a measurement of the college preparedness and progress of all students.
VDOE estimates that 24% of the Class of 2019, including private schools and home-schooled students, took the ACT.
The data cited by the VDOE shows that the scores of graduating seniors statewide far exceeded national figures in English, reading, math and science. And in an aggregate of all four subjects 46% of students met or surpassed the benchmarks versus 26% nationally.
The breakdown by subject:
80% of Virginia seniors met the benchmark in English, compared with 59 % nationwide.
In reading, 67% vs. 45%.
In mathematics, 60% vs. 39%.
In science, 57% vs. 36%.
The benchmarks establish which students are prepared for first-year college English composition, reading, algebra and biology on a scoring scale of 1-36.
Virginia's students, the DOE reported, scored an average of 24 vs. the 20.7 nationally.
And there were 125 perfect scores across the state, most of them (112) from public schools.
"Martinsville saw increases in the areas of English, reading, science, and the composite score; and the scores remained consistent in the area of mathematics," Downing wrote in an email. "Martinsville City Public Schools is working this year to implement a grant through The Harvest Foundation called Feed the SEED for Community Growth."
That program would help increase the number of students taking ACT and SAT tests, as well as provide free test preparation for all students.
"Through these programs the goal is to ensure that Martinsville students are prepared for college-level work and able to take advantage of the … scholarship opportunities for post-secondary education," Downing wrote.
A request for information from Patrick County Schools drew no immediate response.
Be the first to know
Get local news delivered to your inbox!