During a recent board meeting at New College Institute, members and staff lauded 10 new Longwood graduates and talked about programs in wind energy, Amazon and telehealth and gave a raise to the boss.
Chair Bill Stanley, a state senator from Franklin County, told those present that NCI Interim Executive Director Karen Jackson had received a raise, to a salary state records show to be $148,332, an $18,000 increase, or roughly 14%.
"That was very important, because as you know, Ms. Jackson is not from Southside. She's from Poquoson, and having her travel down here has certainly borne some expense," Stanley said. "And that brings it also in line with other executives in similar agencies."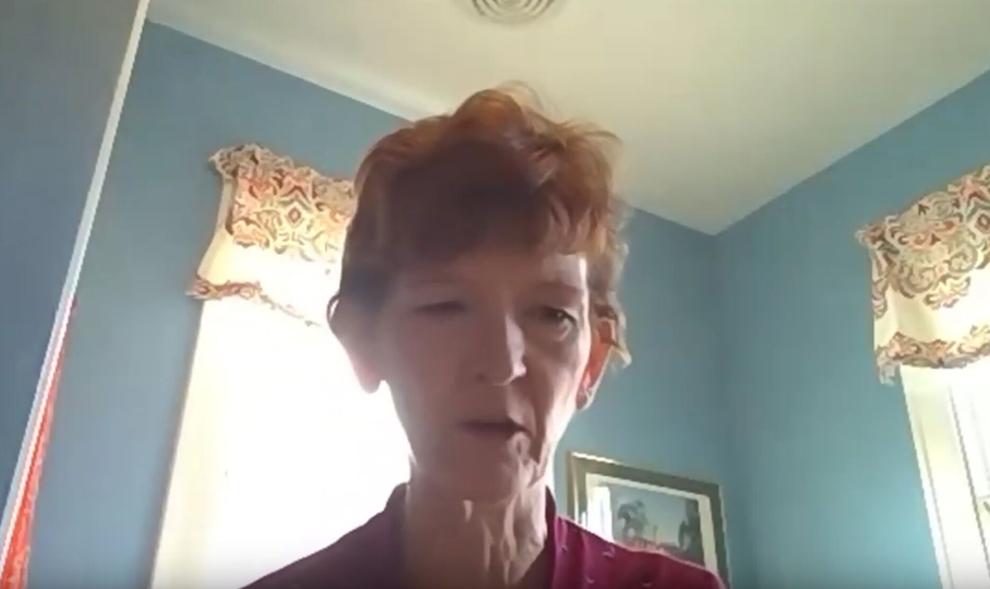 Also during the meeting, Jackson's contract as interim executive director was extended for another year.
The meeting, which had been scheduled for mid-October and then canceled, was held on Nov. 30. The Bulletin was not informed of the new meeting day and time, although it had been for the prior meeting and its cancellation, despite a request for that updated notification.
This is the second time in the past year that the board has met without its scheduling being distributed as had been the practice for years or following the procedure that all other public bodies normally do.
Stanley announced that Senate Bill 313 had approved an increase in board members from 12 to 15, and they will be representatives of industries across the commonwealth, to be appointed by the governor.
Current board members, as listed on the NCI's website, are Del. Les Adams (R-Chatham), Richard Hall, Sen. Emmett Hanger Jr. (R-24th District), Del. Kathleen Murphy (D-34th District), Naomi Hodge-Muse, Treney Tweedy, Del. Rodney Willett (D-73rd District) and Stanley, a Republican who represents the 20th District.
Also during the meeting, Stanley was voted to continue his role as chair and Richard Hall to continue as vice chair.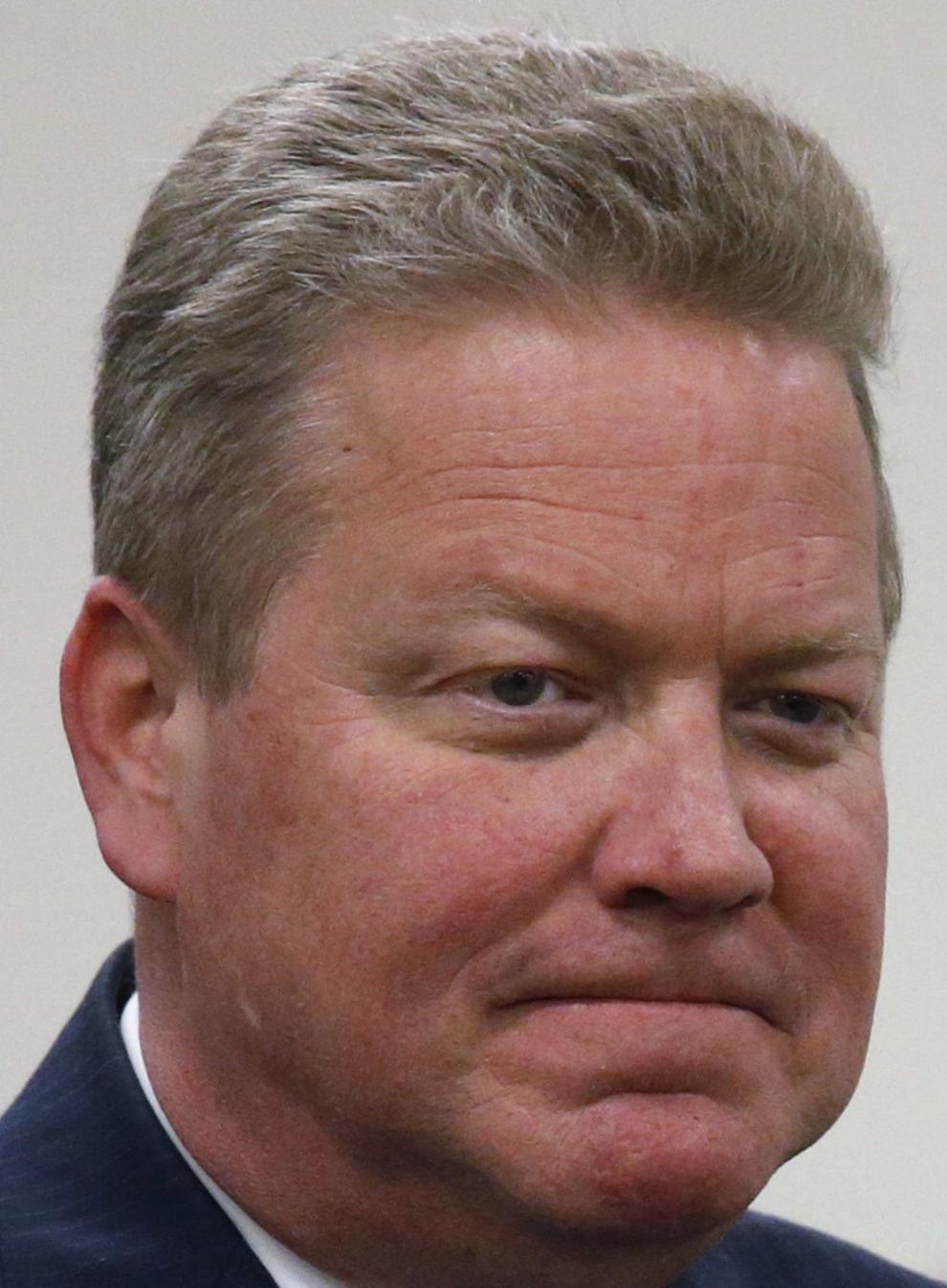 Board member Naomi Hodge-Muse nominated Del. Danny Marshall to serve as vice chair, but Stanley said Marshall had been removed from the board.
Marshall (R-Danville) and Del. Charles Poindexter (R-Franklin) were the two NCI board members who were notified a couple of hours before the board's meeting on June 11 that they had been replaced by political appointees Willett and Murphy.
Hodge-Muse was voted to chair the Academics Programs Committee, and Adams will repeat as chair of the Educational Outreach Committee. Hodge-Muse remains as secretary.
College programs
NCI Coordinator of Educational & Community Engagement Steve Keyser said 10 students recently were graduated from Longwood University's education program. As listed on NCI's website, they are Kaisey L. Campbell, Kelli A. Floyd, Olivia K. Jones, Emily P. Martin, Jarrett Mays, Allison W. Pace, Amy Patterson, Mariah Shaffer, Austin L. Turner and Tara S. Williams.
There have been 28 students in the education program and nine in the social work program, he said.
Students in the Virginia Tech doctoral degree program are scheduled to complete their degrees next August, with 11 remaining students, he said. Now, thanks to the New College Foundation, three doctoral students received scholarships.
In total, Keyser said, 25 education students received scholarships totaling $44,500.
Bluefield College master's of counselor education program started, with four students, one who received a scholarship.
NCI is "in conversation with Radford University" to have a master's program in strategic communications, and The College of William and Mary is scheduled to start an MBA program in the spring.
The University of Virginia is scheduled to start a cohort in the fall for bachelor's of interdisciplinary studies.
NCI also is working with James Madison University for "a new virtual way" to hold a bachelor's degree program in master's of education degree, Keyser said.
Counsel and foundation
The board's new counsel, Ramona Taylor, was introduced. She has been a senior assistant attorney general for five years and counsel for Virginia State University.
New College Foundation Executive Director Kevin DeKoninck and Chair Simone Redd addressed the NCI board and said they "look forward to a new chapter between both groups and everything we can get going for the community," Redd said.
"Any type of team meetings taking place, please consider including us … so we can be shoulder to shoulder with you … to figure out early on how to get behind you," De Koninck said.
Earlier this year the foundation closed on selling the Baldwin Building, home to NCI, to the state.
Math problems
Brian Pace, NCI's coordinator advanced manufacturing, gave an update on the training center for the Global Wind Organization and said classes on working at heights, first aid, mutual handling and fire awareness are in the works.
"As sophisticated as we think everything is," Jackson said after his presentation, "we still have folks who suffer with being able to do basic math, and so for the past six or seven months," NCI has been working to develop an 8- or 9-module program in basic math skills, such as reading rulers and converting fractions to decimals.
She said NCI is "working with" a company in Texas that is having math classes developed in California "that will help those who want to work in a manufacturing setting or really just need to bone up their math skills. … We heard that's a massive problem for the manufacturing field, for a lot of the trade programs people want to get into. They simply can't pass basic math."
Jackson described NCI's new Amazon re/Start program as a cloud-based training "helps people become prepared to sit for the Cloud Practitioner exam that is one of the hottest career certifications on the planet right now. … These jobs are plentiful, usually run about 130 in terms of starting salary in Northern Virginia."
The 12-week program offers classes from 8 a.m. to 5 p.m. each day, she said. Though it has room for 25 to 30 students, only 10 enrolled in the first cohort, which was held in the fall. Another was set to be offered now, with the next two starting on March 12 and June 8.
Students "are really enjoying the program and some of them actually want to take the program again because they're having so much fun and they're learning so much," said Chris McDonald, coordinator of student engagement.
Health careers
NCI is applying for funding to conduct a study on the need to develop educational pathways in the health science and healthcare careers, Jackson said.
That was the result of a session on Oct. 22 with Bill Hazel of the Claude Moore Charitable Foundation.
"The goal is when a kid finished high school, they've got a certificate to work in a field or go on to higher education," Hazel said. The program involves explaining "career pathways," to "be able to see a career and build on your credentials."
John Maxwell, NCI's coordinator of health and human services, said from Jan. 1 to Oct. 31, NCI had issued 3,912 certificates to students in all 50 states and seven countries. Of those 406 were awarded in Virginia, with several in Ridgeway and some around Martinsville.
Spreading NCI's word
NCI has a communications specialist who is paid $61,000 a year and a website and marketing administrator who is paid $85,000 a year, both according to public records, but the board uses a Washington, D.C., public relations firm to send out occasional announcements to media.
Rebekah Hughes, who joined NCI a year ago as the website and marketing administrator, said she created a new website and sends out advertisements.
Maura Keaney of Collaborative Communications said her company "came up with new branding to be a little more sophisticated and cleaner," including a new logo, although NCI has done nothing to announce its new website or distribute copies of its new logo for public review.
She also sends out press releases and manages NCI's social media, with the goal of "getting the right messages to the right people at the right time, and we look forward to continuing to do that ongoing with all these great opportunities and making sure that we're not the best kept secret."
NCI received $1.5 million in CARES Act funding to spend on technology but had to spend it all within the month, Jackson said.
Contractor Mark House reported that he is coordinating a "cloud-based infrastructure," and former NCI employee Michael Palmer and Averett University professor John Hoag are helping with the technology redesign at NCI.