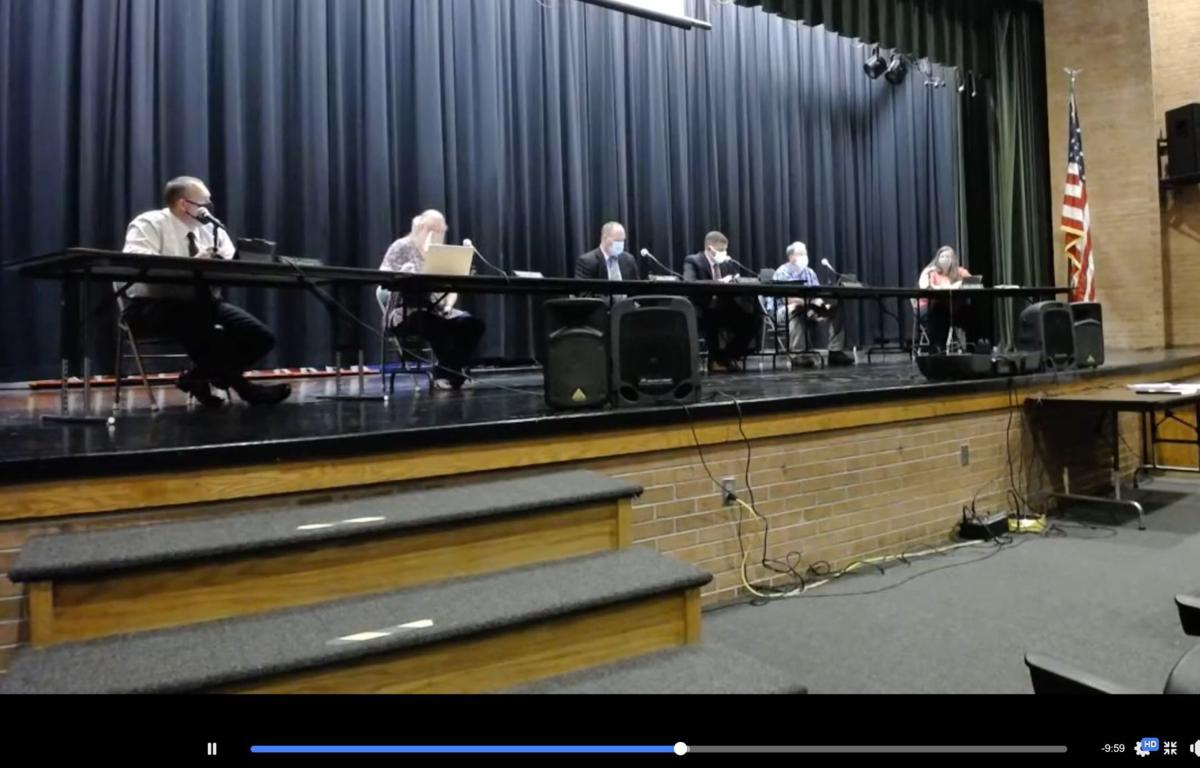 On Monday, Patrick County students will be the first of local students to return to their classrooms.
The original plan was for families to have the choice of an all virtual or part-week classroom attendance plan. Plans were switched temporarily to all virtual at the start of the school year because an outbreak among teachers left the high school without enough staff to open the school.
Statistics on student numbers were discussed during the Patrick County Public Schools School Board meeting Thursday in the auditorium of Patrick County High School. That meeting was broadcast over Facebook.
On the 18th day of the school year, enrollment of students in kindergarten through 12th grade was 2,135, Superintendent Dean Gilbert said. The budget for the 2020-21 school year is based on 2,200.
Assistant Superintendent of Instruction Andrea Cassel said teachers and staff have responded well to the ever-changing plans.
"We're just more impressed than ever with our staff members and the work they have done in this time," Cassel said.
When families were notified at the switch back to the hybrid attendance plan, they had to tell the schools whether their children would take in-person or virtual lessons. One hundred thirty-three students who had been signed up for the hybrid plan switched to all-virtual, she said, and 83 who had previously selected virtual switched to the hybrid plan.
Previously, 72% of students had been expected to attend by the hybrid model and 28% virtually.
For this school year, there were applications for 138 students to be home-schooled, an increase from the 112 last year, Cassel said. Of those, the home-school applications for 21 have not yet been completed.
Seventeen students have transferred to Trinity Christian School, she reported.
A little more than 1,000 breakfasts and lunches were delivered to Patrick County students each day during the time period of virtual instruction. Meals for 316 students will be picked up for students once school resumes under the hybrid plan, according to a survey.
Gilbert said that students will be required to wear masks when they are close to each other, such as on school buses, but not all day long. Schools will "make sure teachers give mask breaks for students where they can keep the distance."
He said, "We don't expect students to wear masks from the time they get off the bus at 7 in the morning until the time they get off the bus at 4 o'clock."
Also during the meeting, a recommendation was made to table approval of a to-be-created African-American Studies class until the curriculum for that is developed.
It was announced that the state department of education is developing a class in African-American studies, but the curriculum has not been completed.
Patrick County High School Principal Kenneth Cox said Carol, Henry and Franklin Counties were receiving the pilot version of the class, and Patrick County High School wants also to offer the class "to be ahead of the game."
The board voted to continue withholding FICA taxes as scheduled from employees' paychecks. That is in relation to new rules that the FICA taxes may be forgiven in future. It was recommended to continue with the withholding because if it stopped, and then those taxes were not forgiven, employees would be liable for paying it all back.
The school board went into closed session but did not take action afterward.
Holly Kozelsky is a writer for the Martinsville Bulletin; contact her at 276-638-8801 ext. 243.