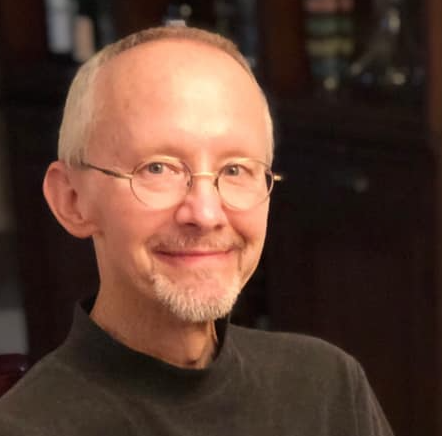 A former Martinsville resident, although vaccinated, has died after suffering from COVID-19.
Myron Wingfield, 60, and his son, attended a memorable baseball game in San Diego between the Padres and the Washington Nationals on July 8, and less than three weeks later he was dead.
"Myron was vaccinated," wrote Pam Kestner, former Virginia deputy secretary of health and human resources and a close friend. "The virus is still raging because of those who refuse to get vaccinated because they don't believe it's real or that they can catch it—it is real and you can catch it.
"Myron had a compromised immune system which is why his body couldn't fight COVID."
A similar set of circumstances claimed the life earlier this month of Amy Thompson Ferguson, 44, of Ridgeway.
Ferguson, a Fieldale-Collinsville Middle School teacher, was vaccinated and decided to vacation with friends in Orlando, Fla., where she became ill and was hospitalized. She died there on July 9.
Ferguson had rheumatoid arthritis and took immune-suppressing drugs to treat the disease.
I want people to "know they may not be in as good a shape as they think they are with their vaccines," said Randy Ferguson, her husband. "It may not take."
Wingfield and his wife, Martha, had just been through the death of another son, Jesse, 30, who died last month after living with synovial sarcoma, a type of cancer, for nearly three years.
"He died at home in hospice care, as he wanted, with Martha, his brother Luke, and me at his side," Wingfield wrote to his friends on Facebook.
It was with his second son, Luke, that Wingfield marveled at the baseball game they recently had attended together.
They watched as Daniel Camarena, a rookie relief pitcher, hit a grand slam off Washington ace Max Scherzer in front of his hometown crowd.
"Last night in 'Slam Diego' was a fairytale," Wingfield wrote. "Luke and I were lucky enough to be there for this historic game."
The Padres overcame an eight-run deficit that night to give them a 9-8 victory over the Nationals, and in doing so they tied the record for the biggest comeback in franchise history.
Wingfield grew up in Martinsville while his father served as the pastor of the Wesley Memorial United Methodist Church on Starling Avenue.
He worked at Harold's Food Store across the street while in high school, stocking shelves and delivering groceries.
After graduating from Martinsville High School in 1979, Wingfield followed in his father's footsteps, studying at the Candler School of Theology at Emory University.
He pastored at churches and conducted outreach ministries in other countries, including Russia.
Wingfield served as the superintendent at California-Pacific Annual Conference of The United Methodist Church in San Diego, was an associate general secretary for the Division of Ordained Ministry at General Board of Higher Education in Nashville and also served as executive director of Connectional Ministries at California-Pacific Conference of the United Methodist Church in Pasadena, Calif.
He and Martha lived in San Diego, and she also is a pastor.
Bill Wyatt is a reporter for the Martinsville Bulletin. He can be reached at 276-638-8801, Ext. 236. Follow him @billdwyatt.