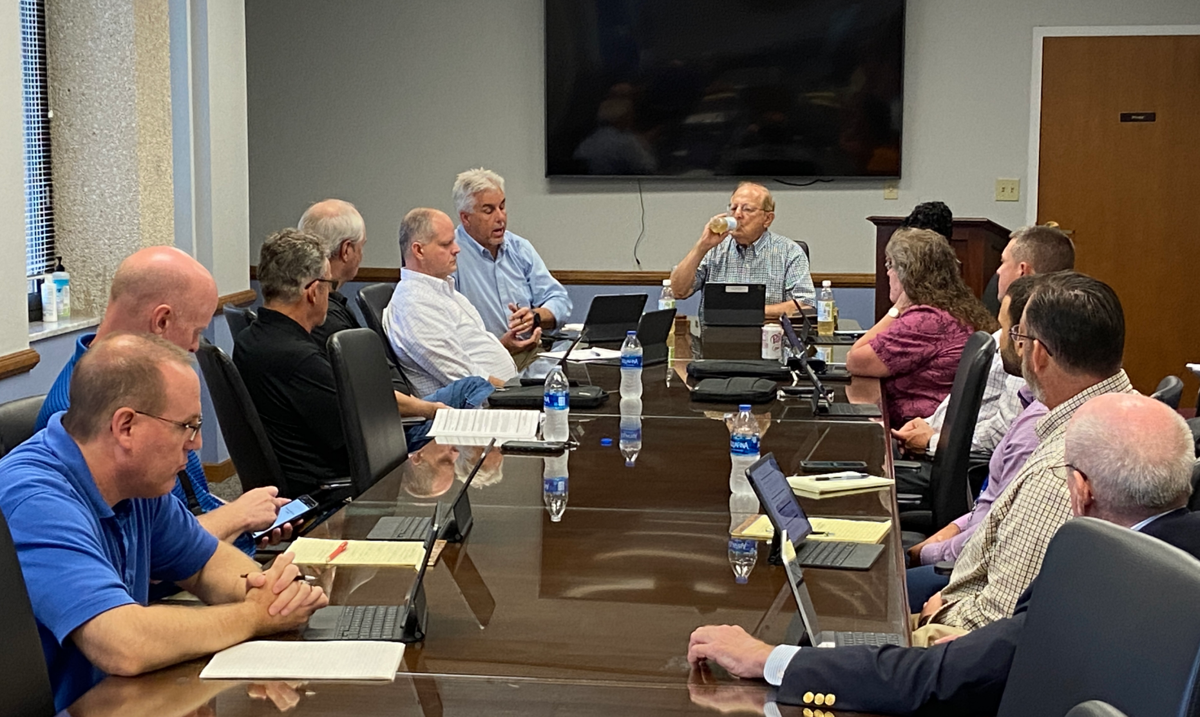 The Henry County Public Service Authority is beginning to see a return to financial normalcy after weathering the pandemic.
"We have over $19 million in the bank and revenue is up 109%," Finance Director Darrell Jones said.
Unrestricted cash is up over $260,000 from the previous month.
"These are some good numbers compared to some really bad predictions," Jones said. "Water sales are up 7.2%, but sewer revenue is up over 13% from June of last year.
"We are starting to see some turnaround in our revenue."
Board members asked the staff if there were many customers left who are complaining of financial hardship as a result of the pandemic, and they were told those numbers had dwindled to one or two a week.
Last month the board decided to write off about $43,000 in bad debt from 2020.
"Writing that amount off is pretty consistent back to 2014," Jones said. "We're in the $35,000-42,000 range, so it's pretty consistent."
The discussion moved from water line repairs that General Manager Tim Hall described as "none real expensive and fairly normal" to water leaks.
Board members brought to the administration's attention some Facebook chatter about a leak on Virginia Avenue.
The complaint as posted reads: "Is Henry County PSA going to continue to let that water leak under 220 in front of Econo Lodge until the road caves in."
The motel is now the Deluxe Inn, and the area in question is along Virginia Avenue from Fifth Avenue to Hampton Drive.
The source of the water was described not as a leak but from a natural spring of undetermined depth.
"We don't know how to fix it," Hall said. "You have the same thing at Bojangles and Sportlanes" several hundred feed south of the Deluxe Inn along Virginia Avenue.
It was discussed that the integrity of the road, should that become an issue, would be the responsibility of the Virginia Department of Transportation, not the PSA.
Hall offered to the PSA board much the same presentation he had given the Board of Supervisors regarding a federal application that would help pay for improved transportation near the Commonwealth Crossing Business Center at the Virginia-North Carolina border and give Henry County it's first real footprint of I-73.
"The senators in both states are teaming up [in support of the application]," Hall said. "It's a solid application, and we expect to hear something by this fall."
Bill Wyatt is a reporter for the Martinsville Bulletin. He can be reached at 276-638-8801, Ext. 236. Follow him @billdwyatt.