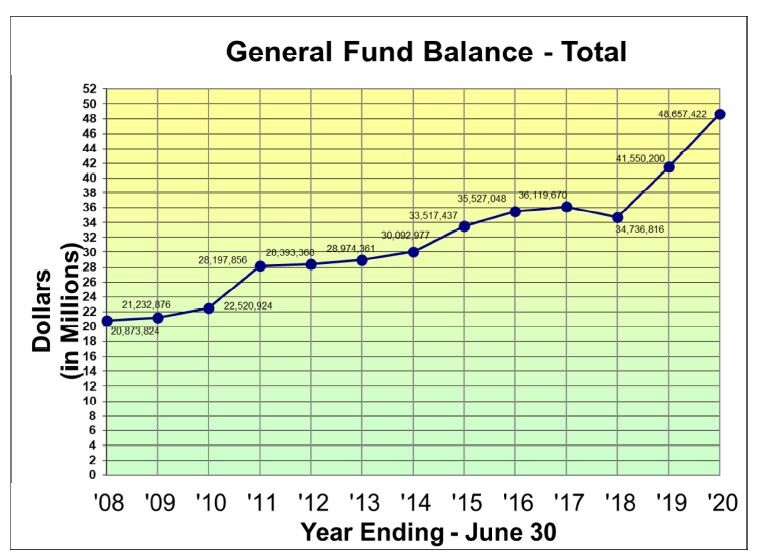 The upcoming budget for Henry County will increase by almost $11.5 million from the current year and include no new taxes, but Henry County Administrator Tim Hall warned the Board of Supervisors that next year will likely be a different story.
"Reversion will lead to the need for significant additional tax revenue," Hall said. "A tax increase will absolutely be necessary next year. I see no way to avoid one in the next fiscal year, and it will be significant."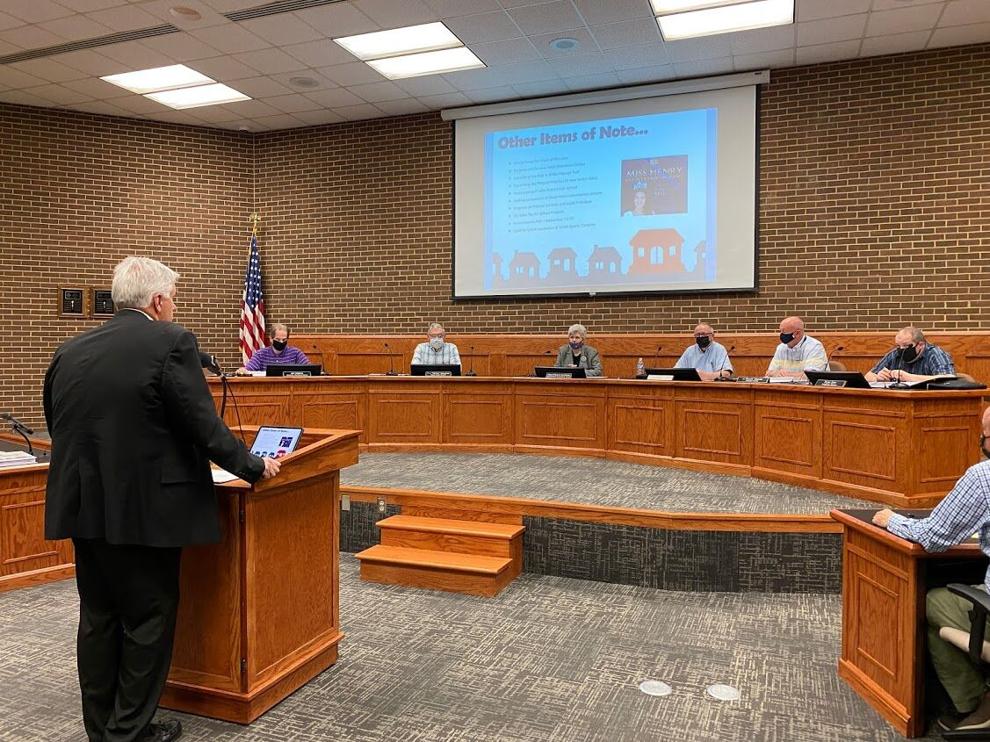 He was referring to the city of Martinsville's ongoing plan to revert from a city to a town in Henry County, perhaps by 2022, a change that likely would mean there would be one county-managed school district, one set of courts, one jail and a slew of other combined services that previously had been funded separately.
The Henry County Board of Supervisors met for a special meeting late Tuesday afternoon for the public presentation of the 2021-22 budget at the Henry County Administration Building.
"Once we get through tonight, it's your budget. It's no longer staff's budget," Hall told the six supervisors. "This is the hardest budget I've ever worked on since I became administrator in 2012."
Hall explained after the department heads came back with their requests, the new budget was out of balance by a breath-taking $2.5 million.
That number was reduced to just less than $1.4 million, and Hall proposed the shortfall be balanced with money from the fund balance.
"We have never done that, and I don't like doing it now," Hall said. "It was gut-wrenching to decide to do this."
The budget also calls for county staff to receive one salary step and a cost-of-living increase totaling 5%. The state is mandating a raise of 5% for constitutional officers, and the Henry County School District is proposing a raise of approximately 5% for employees.
Hall pointed out the hefty increase proposed compared to the current budget was not as stark as it appeared because the current budget had been reduced to a "bare-boned, COVID-impacted" budget when the pandemic hit.
"We've had 4,418 cases, 316 hospitalizations and 121 deaths in Henry County as of April 9," Hall said. "We have been through worse than we ever thought we could handle, and we should never forget what we have come through."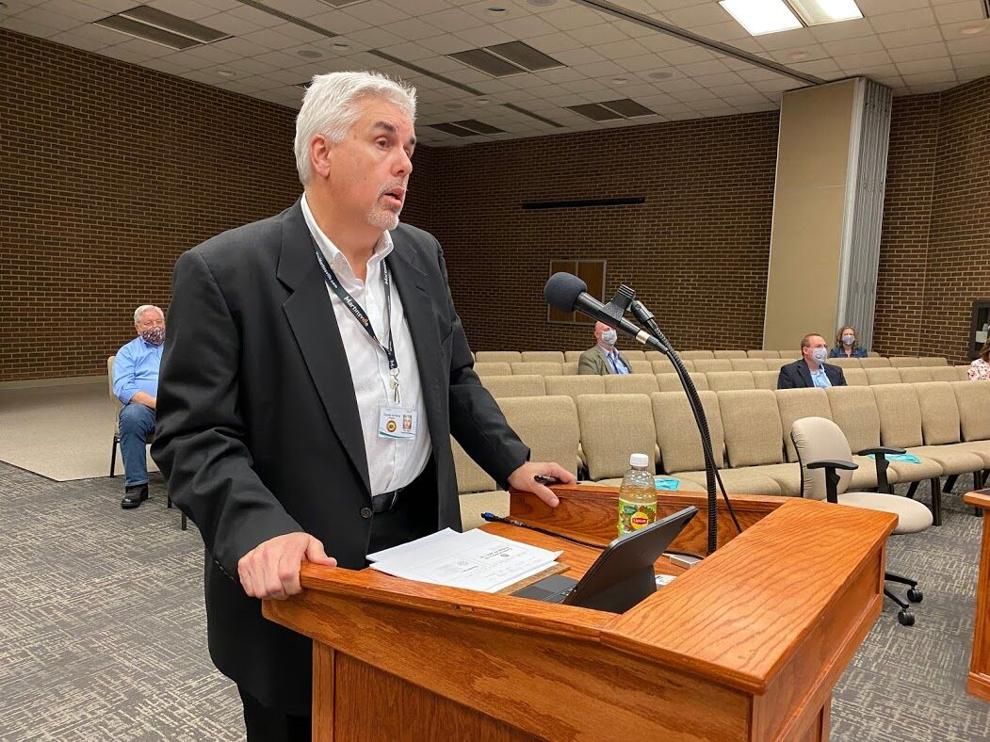 Despite a virus-infested county, Hall said existing industries were doing well, and the year past brought announcements of 126 new jobs at Crown Holdings, 42 at Laminate Technologies, 30 at Drake Extrusion, 15 at Advanced Energy Solutions and 11 at Applied Felts.
"There were no interruption of services, we expanded our online services, and there was no loss of payroll for employees," Hall said.
There was a hiring freeze in place for Henry County for much of the year, progress made on the new adult detention center, expansion to the Dick and Willie Passage Trail and expansion of the Philpott marina by 16 new rental slots.
The Board of Supervisors had requested that Hall include in the new budget money to hire a public information officer for the county.
"My proposal does not include funds for a media community relations officer as requested by the board," Hall said. "My concern, I don't want to take any more money out of reserves than needed."
But Hall admitted he believed the position was needed.
"It's important to tell our story, factually and clearly, the good and the bad," Hall said. "If you choose to put it back in, then let us know."
And that was exactly what the board did.
Collinsville District Supervisor Joe Bryant was first to speak about the need for a PIO and the need for that person to take the lead in conducting an anti-litter campaign for the county.
Iriswood District Supervisor David Martin, Vice Chair Debra Buchanan and Chair Jim Adams expressed support for Bryant's opinion, and Martin offered a motion to have Hall add the position back in the budget.
The measure unanimously was approved, and Hall will said he will take the Board of Supervisors' wish to the Public Service Authority at their meeting next week and gauge their interest in funding half the cost.
"It will be a shared position," Hall said. "I don't see any reason why they [PSA] wouldn't agree to pay for half the cost."
The budget also includes more than $500,000 in additional local money for schools and factors in an estimated $5.2 million in additional revenue generated by a 1% sales tax Henry County voted for in November, with $2.6 million going directly to immediate school construction debt and the other $2.6 million set aside for future construction and renovation needs.
Hall said the sheriff's office will begin hiring new employees for the new jail in phases, starting in July, and by March of next year 79 of the expected 97 new positions are hoped to be filled.
"This is not cheap," Hall said. "It will have an impact of $2.5 million annually on our budget."
Henry County has been paying the cost of housing prisoners at other facilities, and the plan was to build a facility in Henry County larger than what was needed so that overcrowded jails in the region might house prisoners at the new Henry County Jail and create revenue for the county.
"With the timing of reversion, it looks as if we will never make money on the jail," Hall said. When Martinsville becomes a town "we will take on their population of inmates that we had targeted for revenue generation."
Said Hall: "If we made it through the last 12 months, maybe we can take on anything."
Bill Wyatt is a reporter for the Martinsville Bulletin. He can be reached at 276-638-8801, Ext. 236. Follow him @billdwyatt.