Schools and courts were the focus of attention on the second day of oral presentations on Martinsville's reversion, but all members of the Martinsville School Board and Superintendent Zeb Talley noticeably were absent while their futures were being discussed.
Henry County Schools Superintendent Sandy Strayer answered questions about her school district and found herself without answers for many questions regarding Martinsville's on the second day of hearings before the Commission on Local Governments at the New College Institute in Martinsville.
"We've had a declining enrollment, our school-age population is declining and expected to continue," Strayer said. "The city is experiencing the same trend."
On Wednesday, there were 6,766 students enrolled in Henry County schools, and Strayer said she was told Martinsville schools had 1,881 students last year. Although there is capacity for more students in the county schools, there is not enough room to absorb all of Martinsville's students.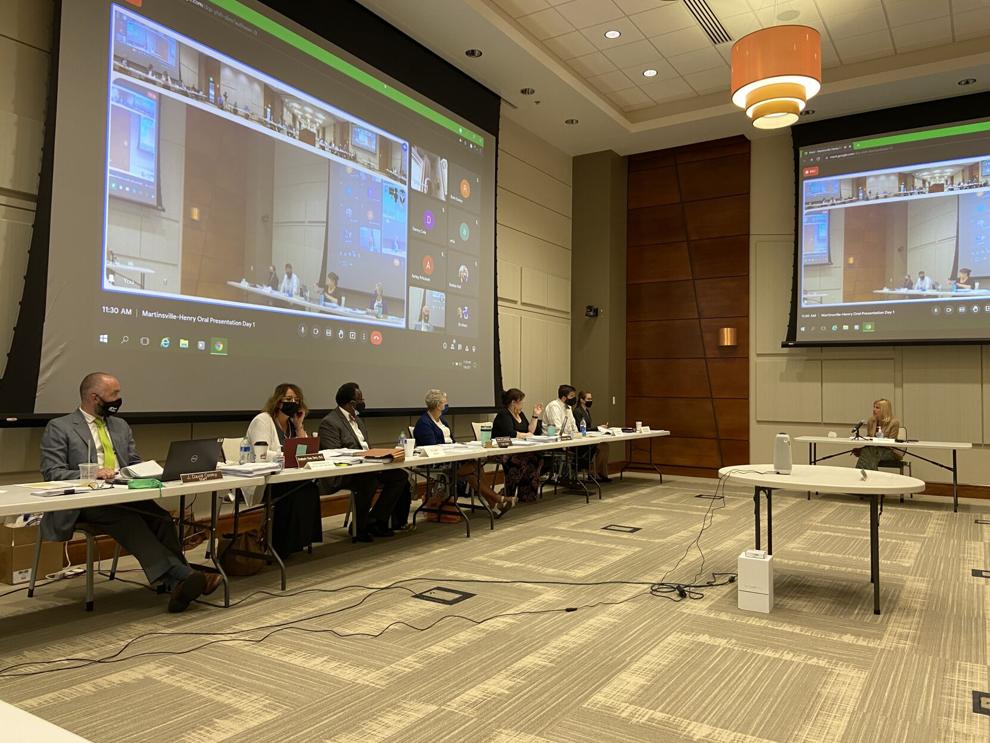 Strayer said a facility study of city schools needed to be completed, and even though the Harvest Foundation has been approached, they have not committed to funding the project.
"There is a lot of unknown. A facility study needs to happen first," Strayer said. "Three schools [buildings: high school, middle school, one elementary school] will be coming to Henry County, and we don't know how we'll use the buildings."
Strayer said Talley walked the halls of the schools with her months ago, but "we didn't look under the hood."
She said Talley provided the square footage of the buildings, "but all the rest needs to be discovered," Strayer said.
When reversion occurs, Albert Harris Elementary, Martinsville Middle and Martinsville High School will be transferred to Henry County, but all three building won't necessarily be used. A decision cannot be made until Strayer knows where each student lives, she said. 
Martinsville's reversion attorney, Steven Piepgrass, asked Strayer if she knew how many classrooms were coming to her when the Martinsville school system dissolved.
"We were given the square footage, but not the details," Strayer said. "We have not been offered anything in-depth."
Strayer said she tried to have a consulting firm provide a preliminary study of the school properties, but Talley insisted on his way.
"Talley wanted to use their firm to do a study, so we stopped right there," she said. "We haven't made any more attempts, and we are waiting to see what happens in these meetings."
Piepgrass suggested to Strayer that a reversion date in 2022 could be accomplished if she had the cooperation of the Martinsville School Board and administration.
"We requested data from their student information system because both school systems used the same thing," Strayer said. "I didn't get the details, but it's student information, and I'm not in charge yet."
Piepgrass pointed out that the Voluntary Settlement Agreement provides for the records Strayer has requested be delivered to her no later than six months before the effective date of reversion.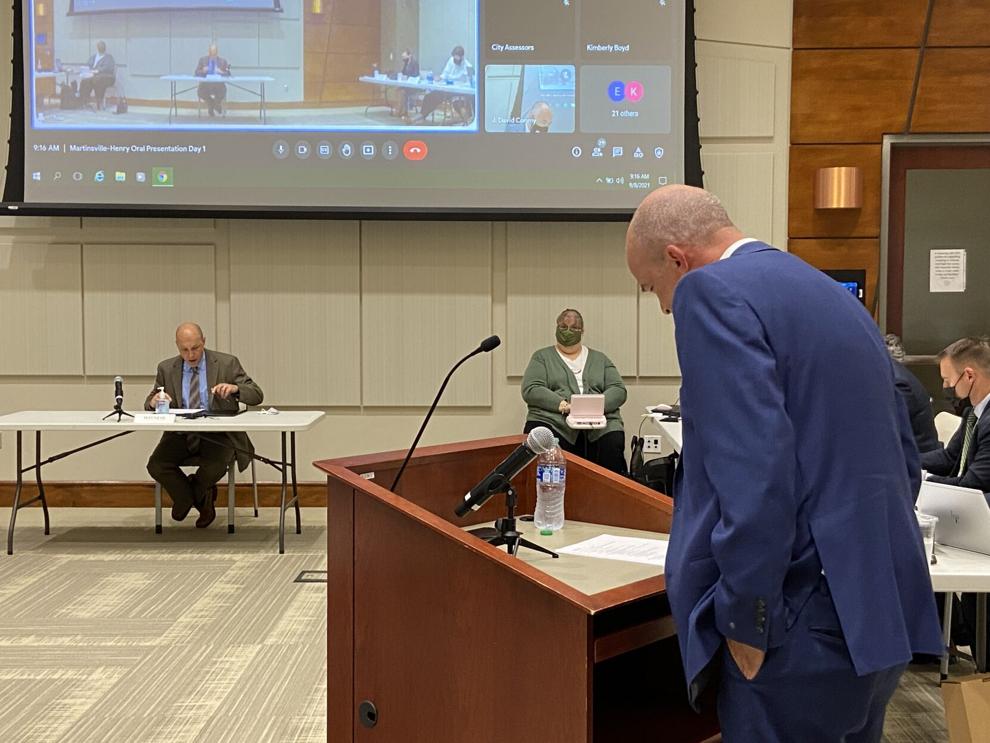 Courts are complicated
Henry County Commonwealth's Attorney Andrew Nester described the combining of courts as required by reversion as having no simple path toward a solution.
"We have an active caseload [in Henry County] of over 1,600 cases, and Martinsville keeps 800 to 900 active cases," Nester said. "My office is at full capacity."
And so are the Henry County Courts. Nester said the judges are running out of dates on their calendars, and to use offices and courts that exist in the Martinsville Municipal Building would be a nightmare.
"We will almost have to hire a courier," Nester said. "It's not uncommon for us to be called to a court on a moment's notice.
"You will have justice delayed."
Nester told the commission members there was "no way" that his office could accommodate hundreds of new cases and train new staff without a proper amount of time to transition.
"We cannot take time off prosecuting our cases to do this transfer," he said. "We're going to have to have continuity."
There are 12 employees in Nester's office, and he said he had physical capacity for two more. In the city, there are eight commonwealth's attorney's employees that work out of offices on the lower level of the municipal building.
Nester suggested a rush to reversion might put his office in trouble with the Virginia State Bar.
"We cannot take on more than we can handle," he said. "You're supposed to turn it down if you get too much work, and this could potentially run me afoul of ethical conduct."
Near the end of Nester's testimony Martinsville Assistant City Manager and City Attorney Eric Monday informed the commission members that Judge G. Carter Greer would be scheduling all Martinsville court cases in Henry County courts with dates on or after Feb. 1.
Nester told the members he was unaware of Greer's plans, and the news came to him as a surprise.
A break for lunch was called, and when the presentation resumed, Henry County Attorney George Lyle called Nester back to the witness stand and asked him to explain to the commission what had happened during lunch.
"I talked to [Circuit Court] Judge David Williams in his chambers, and he said he was unaware of any plans to hold city cases in Henry County courts, and then I talked with Judge Greer on the phone, and he said there were no plans to schedule city trials in the county beginning in February," Nester said.
Monday was not asked to explain why he misinformed the commission on this matter and volunteered no clarification.
The value of a penny
The financial experts hired by the city and county both agree reversion will come at a cost to Henry County, but they disagree on how much that will be.
Taylor Stover, CPA for Martinsville, told the commission on Tuesday that a real estate tax increase of 5 cents per $100 of assessed value for Henry County's existing taxpayers would cover the increased costs associated with reversion.
Ann Shawver, CPA for Henry County, told the commission the cost to residents to fund reversion would be closer to an increase of 8 cents per $100.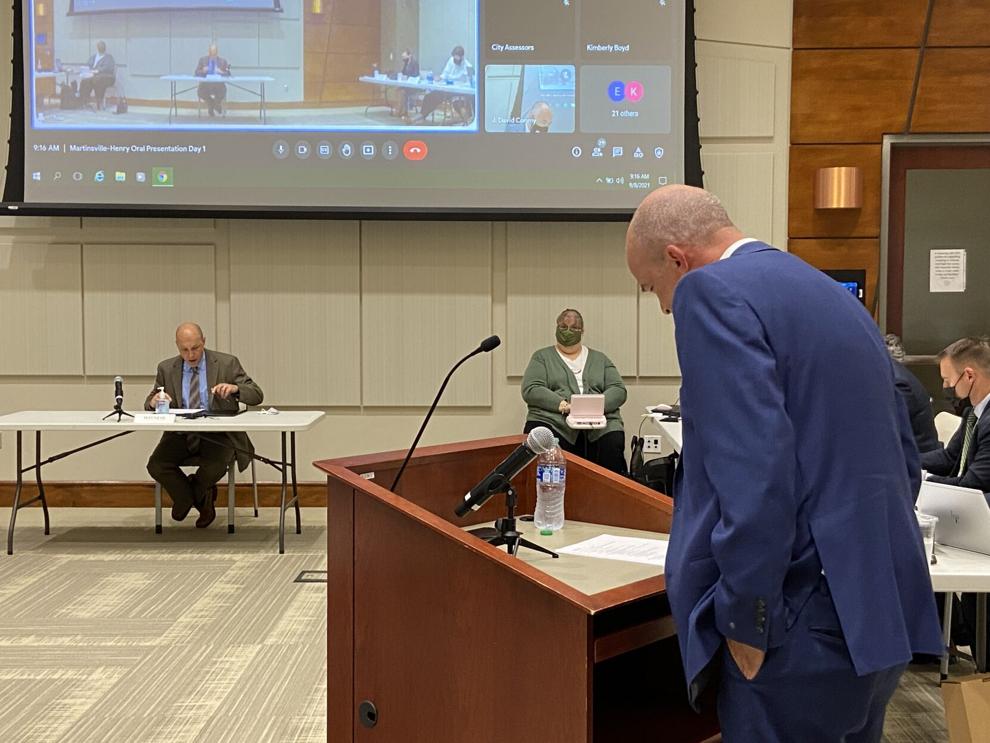 To put that into perspective, a Henry County resident with a $100,000 home currently pays $555 annually in property tax. That figure would rise to $605 using Stover's projection and to $635 with Shawver's projection.
"The value of a penny is $334,000 in Henry County," Shawver said. "Martinsville is rated third, and Henry County is rated 32nd in the state in fiscal stress.
"Both communities have stressors."
Shawver supported Henry County's petition to the commission to extend the effective date of reversion beyond Martinsville's requested date of 2022.
"Martinsville is certainly a city suffering from fiscal stress, but it's not in a financial crisis," Shawver said. "It's not in a dire strait or bankruptcy situation.
"They could last longer."
Making room for reversion
Henry County hired architect Chris Phillips to evaluate the county's building inventory to determine how to accommodate the increases reversion requires.
Phillips suggested that, with the new jail construction, the Henry County Sheriff's Office should relocate to the former DuPont building near the jail.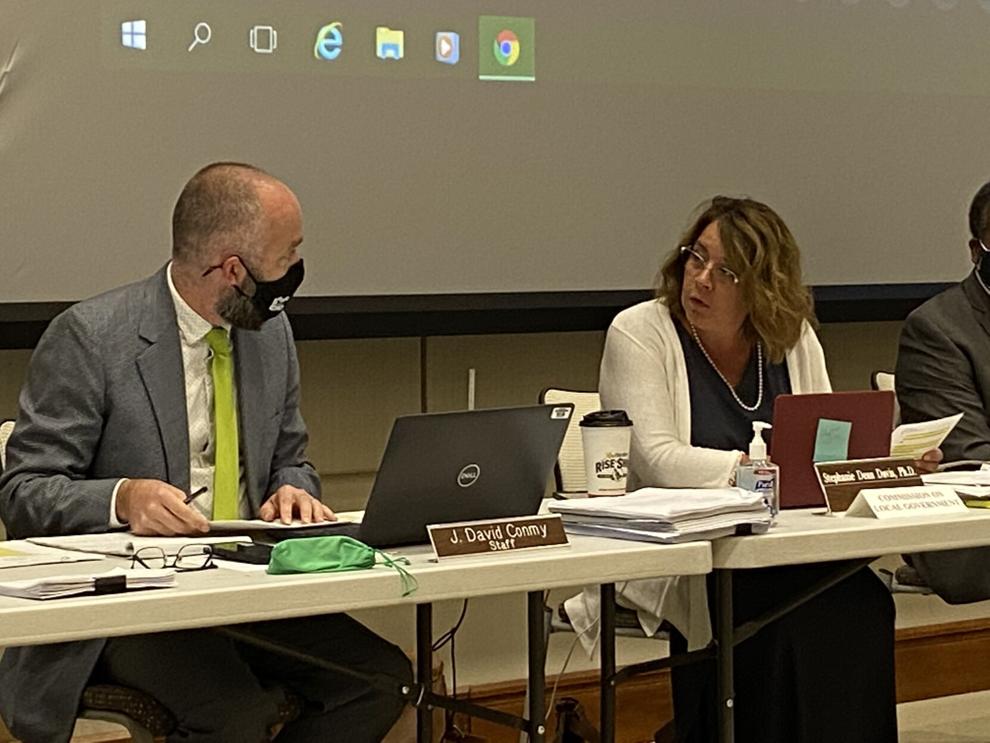 The space now occupied by the sheriff's department, next to the Henry County Administration Building on Kings Mountain Road, then could house an expanded Commonwealth's Attorney's office, freeing up space in the Henry County administration building.
Closing arguments
Piepgrass spoke to the commission members first and was followed by Monday, encouraging the commission to recommend an effective date for reversion of July 1, 2022.
Henry County Attorney George Lyle appealed to the commission to extend the effective date to July 1, 2024, and offered a time chart showing details of the transition to prove the extra time was necessary and not a stalling process.
A public hearing conducted later Wednesday brought an end to two days of discussions. The Commission on Local Governments is expected to hold a final special meeting on the matter on Oct. 15 and then file their recommendation with a 3-judge panel that will consider the petition and then decline, amend or approve the filing.
If approved or amended, City Council  then would be called upon to vote on the measure a final time.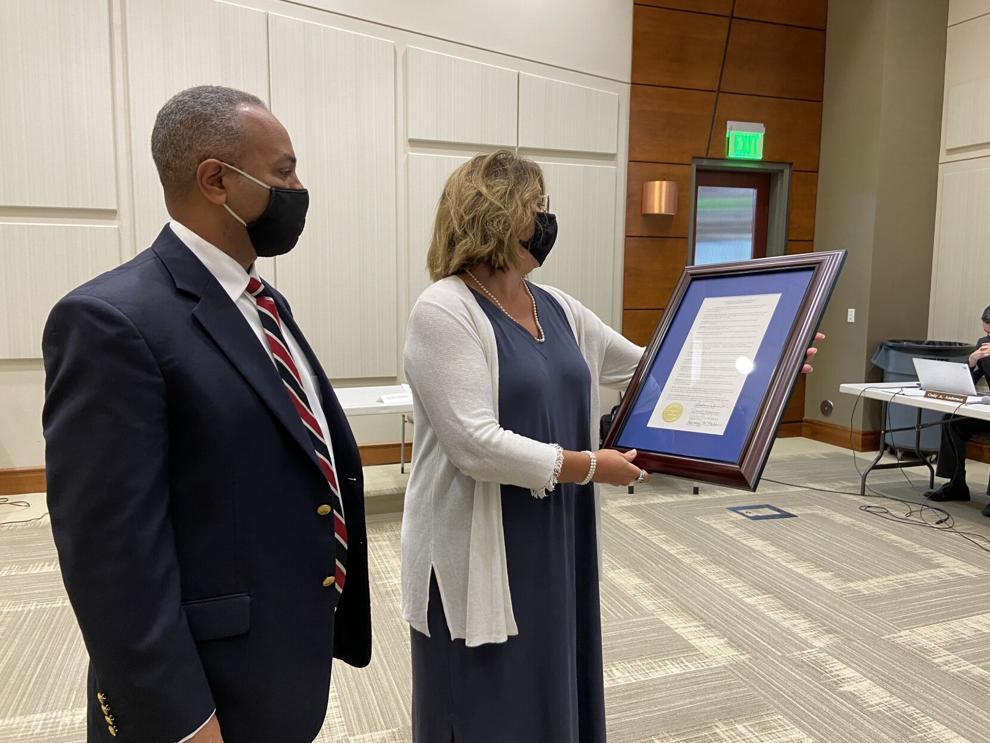 Bill Wyatt is a reporter for the Martinsville Bulletin. He can be reached at 276-638-8801, Ext. 236. Follow him @billdwyatt.