Martinsville Police Chief Eddie Cassady says providing law enforcement services during a pandemic is not an easy job.
"The year 2020 has without a doubt been a very challenging year for the city of Martinsville and the police department," Cassady said to Martinsville City Council during its regular meeting Tuesday night. "Although we have seen a decrease in crime, the COVID-19 virus has presented specific challenges for our City as a whole."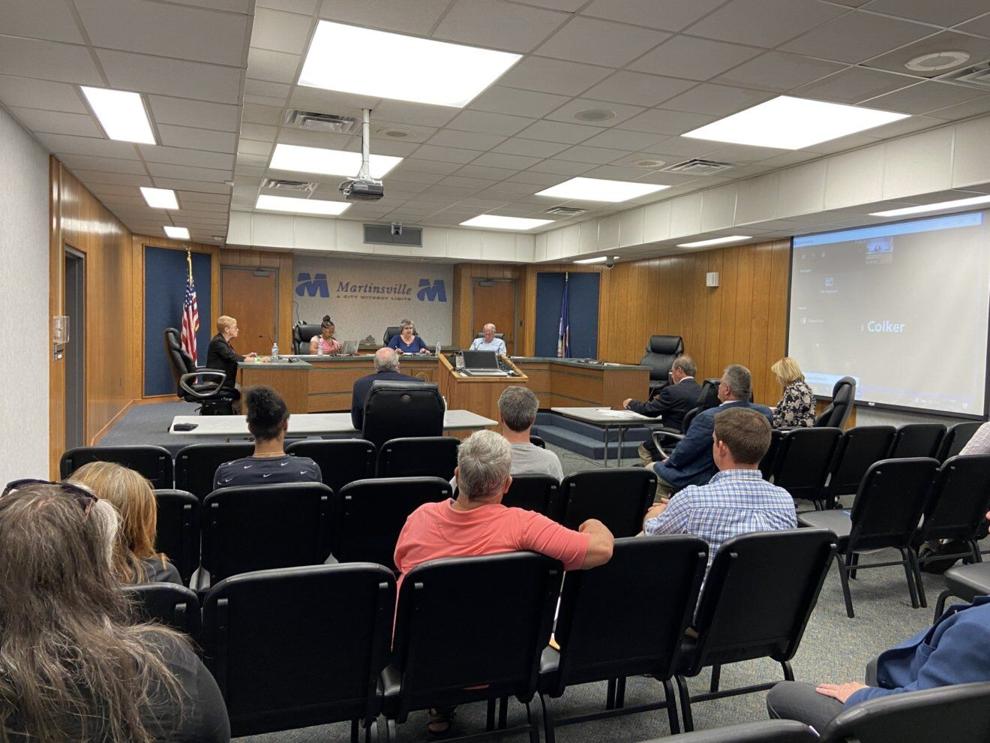 Cassady said total crime in the city was down 5.7% from the year before. In 2019 there were 421 crimes committed in Martinsville, and in 2020 that number dropped to 397.
Violent crimes such as homicide, sexual assaults, robbery and aggravated assault dropped from 74 to 56, and crimes against property such as burglary, larceny (including shoplifting), motor vehicle theft and arson dropped slightly, from 347 to 341.
Total crimes recorded in 2020 were the least in the past seven years, with 2018 showing the highest numbers during that period.
Cassady noted that while it is not the intention of his officers to pull people over so they can give them a traffic ticket, there is a direct correlation between summons and accidents—as the number of tickets issued rises, the number of reportable accidents drops.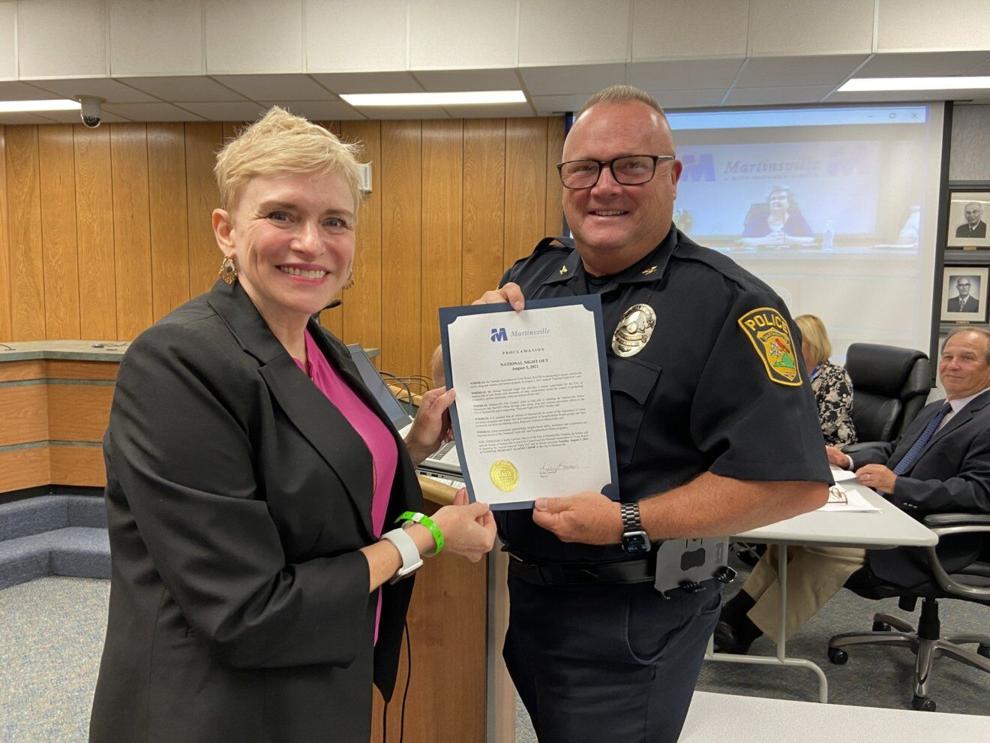 "Nobody likes getting a speeding ticket," Cassady said. "I've been with this department for 37 years, and we're enforcing traffic laws to protect our public."
Cassady showed council members how the number of accidents went up in the last year because officers worked under a protocol of not making traffic stops that were not of dire need because of the pandemic.
"In the past seven years the highest summonses was in 2017, and in that year we also had the lowest number of accidents," Cassady said.
The number of calls for service declined from a high of 99,967 in 2018 to 76,772 in 2019 and most recently to 63,891 in 2020.
Drug offenses have also been on the decline for the past two years, dropping from a high of 426 in 2018 to 266 this past year.
"We may have an undercover operation going on and those numbers don't get reported until the following year," Cassady said. "All of our officers are trained in administering Narcan, and we've had lots of saves."
The Martinsville Police Department continues to be accredited and, with three newly sworn officers, is almost at full staff.
"We have one opening for a records clerk," Cassady said. "We're having to keep up with a lot more data than we used to."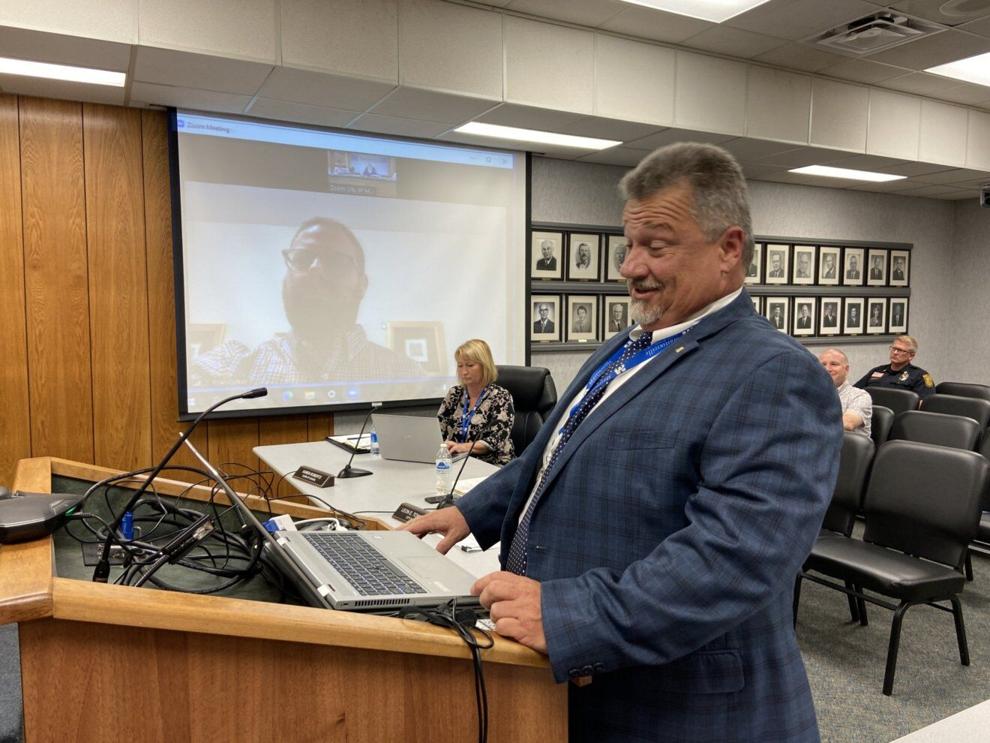 Also at the meeting, council:
Heard an update from Building and Zoning Official Kris Bridges about a pilot project in Martinsville by the Alliance for National and Community Resilience. "We wanted to find out how we stacked up and we are really doing our citizens a bang-up job on being resilient," Bridges said. "Our electricity reliability rating is 99.99%, and that's about as close to 100% as we can get." The project measures resiliency benchmarks for buildings, housing and water and can shed light on how best to maintain and keep critical facilities and infrastructure operable.
Approved proposed amendments to the Transportation Plan and Land Use Plan section of the City's Comprehensive Plan. The Martinsville Planning Commission had reviewed the amendments and conducted a public hearing, and council also conducted a public hearing on the matter in June, when no one spoke. A vote was delayed so that members of council could review the changes. The Planning Commission was on-hand at the meeting at which council adopted a resolution and presented it to council, who then approved it.
Approved an agreement between Sovah Health-Martinsville and Martinsville Fire & EMS for the provision of non-emergency ambulance transportation services. Martinsville Fire & EMS will become the preferred provider of Sovah Health for transporting discharged patients requiring ambulance transportation to long and short-term care facilities and even private residences in situations where transport services are needed and not able to be provided by the family or other caregivers.
Presented a proclamation to Cassady designating Aug. 3 as National Night Out in the city of Martinsville.
Heard from City Manager Leon Towarnicki that the Pine Hall Road grant project finally had been approved after being declined twice, that $400,000 has been awarded for hazardous material cleanup at the former BB&T building, $3 million from the EDA will pay for water repairs around Jones Creek, the storm water permit has finally been approved for the Five Points project, the Chief Tassle Building continues to undergo renovation, and the developer for a senior living project on Aaron Street is expected to begin construction in two to three months.
Appointed Jane Gardner to the Blue Ridge Regional Library board for a 4-year term, ending June 30, 2025.
Appointed Avenell Jordan to the Southern Area Agency on Aging Board of Directors to a 3-year term, ending Feb. 28, 2024.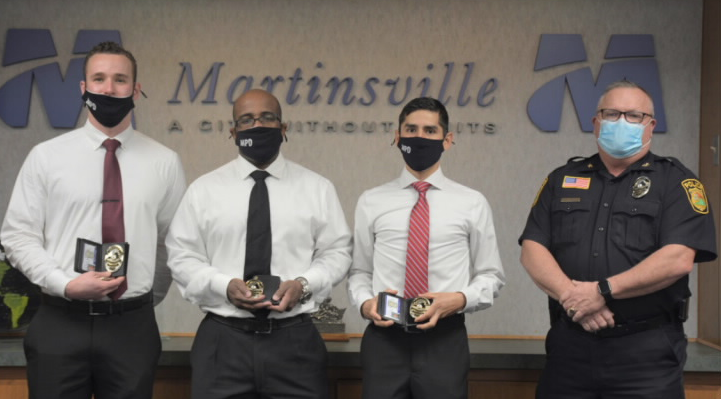 Bill Wyatt is a reporter for the Martinsville Bulletin. He can be reached at 276-638-8801, Ext. 236. Follow him @billdwyatt.