A metal packaging company's plans to spend $145 million constructing a production facility in Commonwealth Crossing Business Centre and create 126 new jobs will be the largest ever initial industry investment in Henry County, local officials said.
The governor's office announced Thursday that Crown Holdings, Inc. will build a 355,000-square-foot facility for manufacturing aluminum beverage cans on lot 4, a 55-acre tract in the Commonwealth Crossing industrial park near the Virginia-North Carolina state line.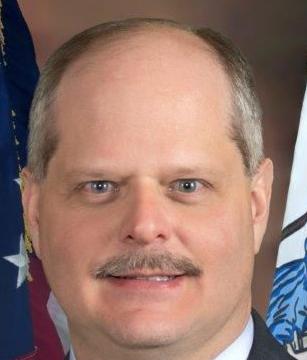 Crown Holdings plans to start building immediately, as "the company wants to begin production by the end of the year," Henry County Deputy County Administrator Dale Wagoner said.
That will make Crown the second business tenant for Commonwealth Crossing after Press Glass, a Polish company announced it would locate its first Virginia plant there in 2018 and began production in 2020.
Wagoner said the new jobs at Crown Holdings will pay approximately $50,000 a year.
The Martinsville-Henry County Economic Development Corp. and Virginia Economic Development Partnership worked together to secure the new plant for Virginia, competing against North Carolina and South Carolina for the location, the governor's office touted in its news release.
If the company meets certain performance goals, Crown Holdings will receive an economic incentive package totaling at least $9 million in state and local grants, as well as tax incentives for locating in an Enterprise Zone.
That includes $5 million from a Harvest Opportunity Fund Grant, Wagoner said.
Meanwhile, "the Enterprise Zone offers them reimbursement of 100% of taxes paid in year 1 and 50% in years 2 through 5," Wagoner said.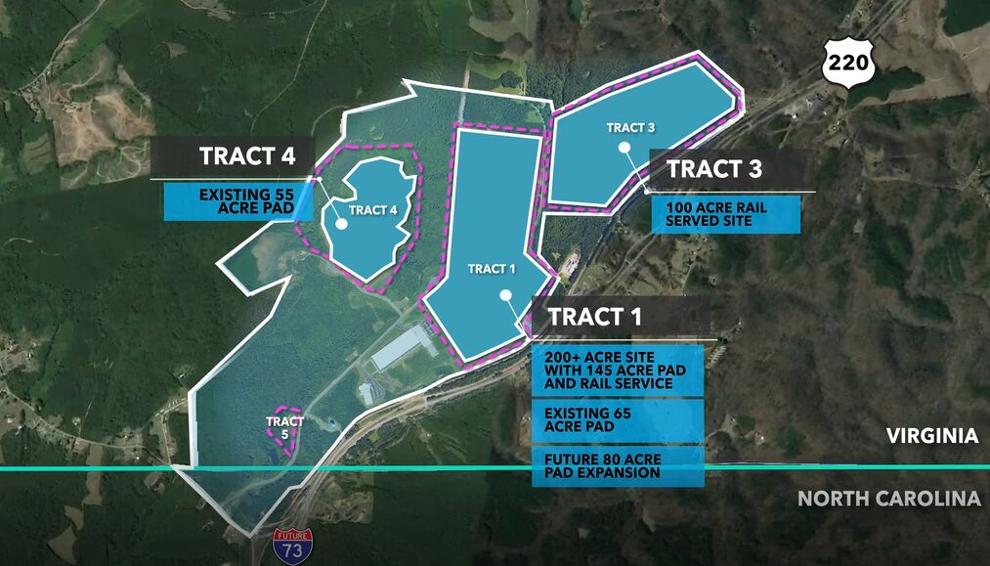 The Henry County Board of Supervisors and the Henry County Industrial Development Authority each will have to approve these performance agreements at future meetings, he said.
Gov. Ralph Northam also approved state incentives, including $3 million from the Virginia Investment Performance Grant and a $1 million grant from the Commonwealth's Opportunity Fund. Crown Holdings is eligible to receive benefits from the Port of Virginia Economic and Infrastructure Development Zone Grant Program, the governor's release stated. Funding and services to support the company's employee training activities will be provided through the Virginia Jobs Investment Program.
Crown Holdings, which is headquartered in Pennsylvania, has operations in 46 countries that employ about 33,000 people, according to the news release. In Virginia, the company has locations in Frederick County and the city of Suffolk as well as subsidiary operations in "transit packaging" in Henry County and Pittsylvania County under the Multi-Wall packaging brand.
Another incentive for Crown Holdings is the ability to use the 26,000-square-foot Commonwealth Centre for Advanced Training on nearby Lot 1 for its administrative and hiring processes while the new facility is built, Wagoner said.
Commonwealth Crossing business tenants have exclusive access to CCAT, which opened in October 2019 and was designed with advanced manufacturing clients in mind. The building includes a 15,000-square-foot high bay where clients can temporarily house equipment and train workers; 10,000 square feet of office space; and executive meeting rooms and classrooms for corporate training.
The development of the CCBC industrial park has been some 15 years in the making, Wagoner noted.
"Our community has been patient as we made investments in the infrastructure as Commonwealth Crossing Business Centre," Wagoner said. "It is very refreshing to have the second major employer at CCBC, providing quality jobs for our citizens. It demonstrates that Henry County can be the community of choice for world-leading advanced manufacturing."
Henry County first purchased 740 acres near the state line in 2007 and 2008 with plans to develop larger land parcels for "mega-projects," suitable for bringing larger advanced manufacturers to the area.
But before work could begin to develop "shovel-ready" sites for new industry, a permit battle with federal regulators dragged on for several years. The land required extensive grading, but past Martinsville Bulletin coverage shows the U.S. Army Corps of Engineers would not give approval to grade the sites until "end users," or corporations that would be locating there, could be identified. Local officials insisted the grading had to be done first, or potential clients would not consider locating there in the first place.
After years of discussions and negotiations, including help from Martinsville-Henry County's representatives in Congress, the Corps finally granted the grading permit in 2014. From there, it took about two years of work to get lots 1 and 4 (about 170 acres in total) cleared, level, and shovel-ready for new development.
In addition to the CCAT and Press Glass facilities, lot 1 has another 65 acres of "pad-ready" land available for development. The tract also includes 80 acres that are ungraded, along with 85 ungraded acres in nearly lot 3, that may be addressed in future phases of development, according to the MHC EDC website.
In one of the most recent developments for the industrial park, the Appalachian Regional Commission awarded Henry County $1.5 million in grant funds to help connect the site to natural gas.
This funding will go towards an overall project budget of about $7.5 million to build a steel natural gas pipeline from the Patriot Line to CCBC. Once it is completed, CCBC will be among fewer than 10 sites in Virginia that have 100 acres or more of available industrial land, rail service to the park, and natural gas service, officials said in past Bulletin coverage.
Kim Barto Meeks is a reporter for the Martinsville Bulletin. You can reach her at 276-638-8801.