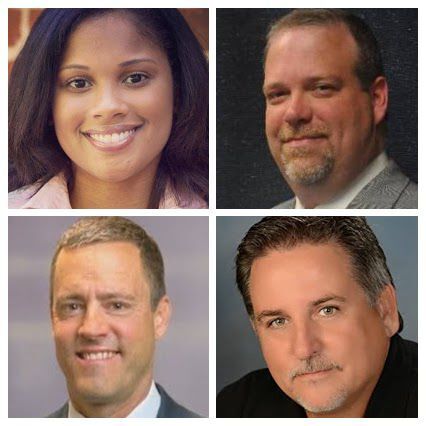 Martinsville City Attorney Eric Monday has declined to produce documents requested by the attorney for a businessman Monday targeted in a cease-and-desist letter regarding a personal conversation with a member of Martinsville City Council.
Attorney Tim Anderson of Virginia Beach is seeking documents under the Freedom of Information Act that addressed communication among Monday and council members about Ray Reynolds, a Collinsville businessman and photographer who hired Anderson after Monday threatened him last month with a lawsuit and possible imprisonment. The Martinsville Bulletin also filed a request for the documents.
Monday's letter was in response to a phone conversation between Reynolds and City Council member Jennifer Bowles and subsequent comments on Facebook by Reynolds, Bowles and other users.
Reynolds maintains that he called Bowles, an African-American, as a friend to ask her if she could help to defuse the escalating comments about his reputation on social media, and that Bowles not only refused but called Reynolds a racist. Bowles has referred to Reynolds' comments as "completely false."
Anderson demanded Monday turn over copies of any and all communication from the city manager and council authorizing him to execute a cease-and-desist demand to Reynolds on city letterhead.
"The minutes of that meeting have yet not been produced by the clerk of council, nor have they been approved by council," Monday wrote. "I will forward them to you when they are."
Anderson also asked for all communication among the city manager, City Council and Monday related to the letter, including "emails, text messages, council resolutions, council minutes or council activity." 
Monday wrote that there were nine text message exchanges and one email exchange between himself and Bowles and then declined to produce them, citing attorney-client privilege.
Anderson also demanded in his FOIA filing that Monday produce a financial accounting of his time and use of city resources to produce the letter to Reynolds.
Monday wrote that he was a salaried employee of the city, on call 24 hours a day, and didn't keep track of such things. He did disclose that 55 cents were spent on a stamp to mail the letter.
Anderson demanded Monday produce any authorizations made by the city manager or City Council as required by the city's charter and included any authorization of "appropriations of public funds" related to Monday's letter to Reynolds. At least one legal expert has told the Bulletin that Monday may have acted outside ethical and legal boundaries.
Monday corrected Anderson in his written response, noting that Anderson's "request incorrectly implies I [Monday] was representing Council Member Bowles in a personal and individual capacity and incorrectly interprets" the city charter.
Monday then pointed to two subsections of the charter that defines the powers and duties of the city attorney to include:
"The management and control of the law business of the city and the departments, boards, commissions and agencies thereof or in which the city has an interest and represent the city as counsel in any civil case in which it is interested and in criminal cases in which the constitutionally or validity or any ordinance is brought in issue."
The city attorney may "institute and prosecute all legal proceedings he shall deem necessary or proper to protect the interest of the city."
Council endorsed Monday's letter to Reynolds at its regular meeting on Tuesday, and Monday responded by email to Anderson's FOIA request the following day.
Anderson responded to a request for comment on Thursday by saying that he would not have one that week and did not respond immediately on Monday to a follow-up request for comment.
Bill Wyatt is a reporter for the Martinsville Bulletin. He can be reached at 276-638-8801, Ext. 236. Follow him @billdwyatt
Get Government & Politics updates in your inbox!
Stay up-to-date on the latest in local and national government and political topics with our newsletter.